Control the chaos
Orchestrate what's happening in your team as the administrator of the group. Delegate moderator privileges to members and track your team's day-to-day meetings online without missing a beat.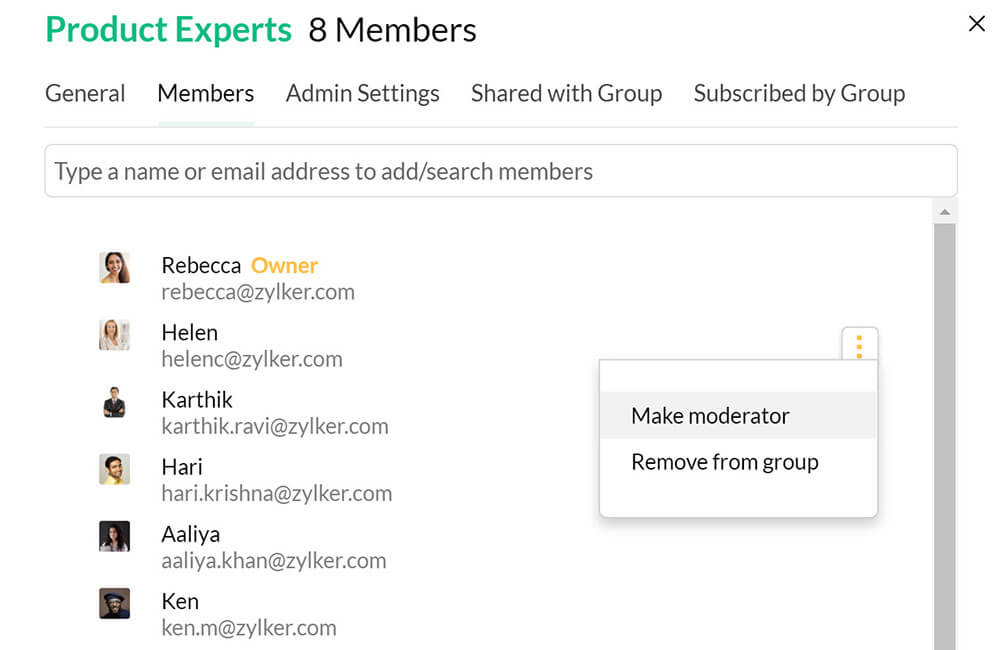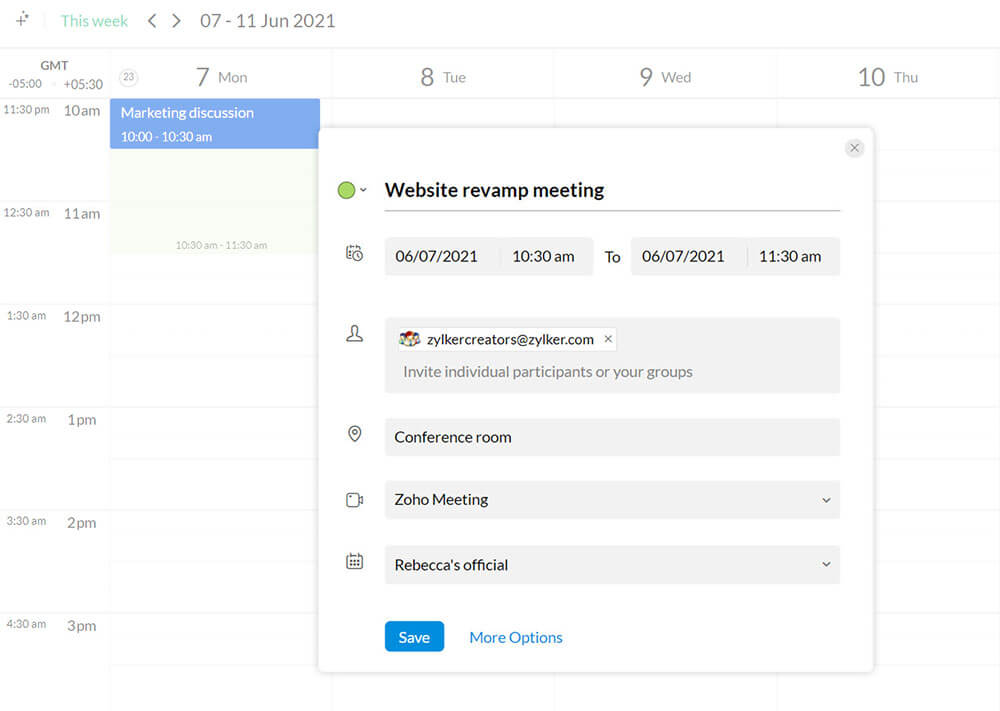 Host a meeting in no time
Set up a team meeting by creating an event on your group calendar, add notes in the description while you create the event and share the event's location as you schedule.
Share your schedule with the team
Keep group members posted about your agenda and help iron out the team schedule by sharing your personal calendars with the group.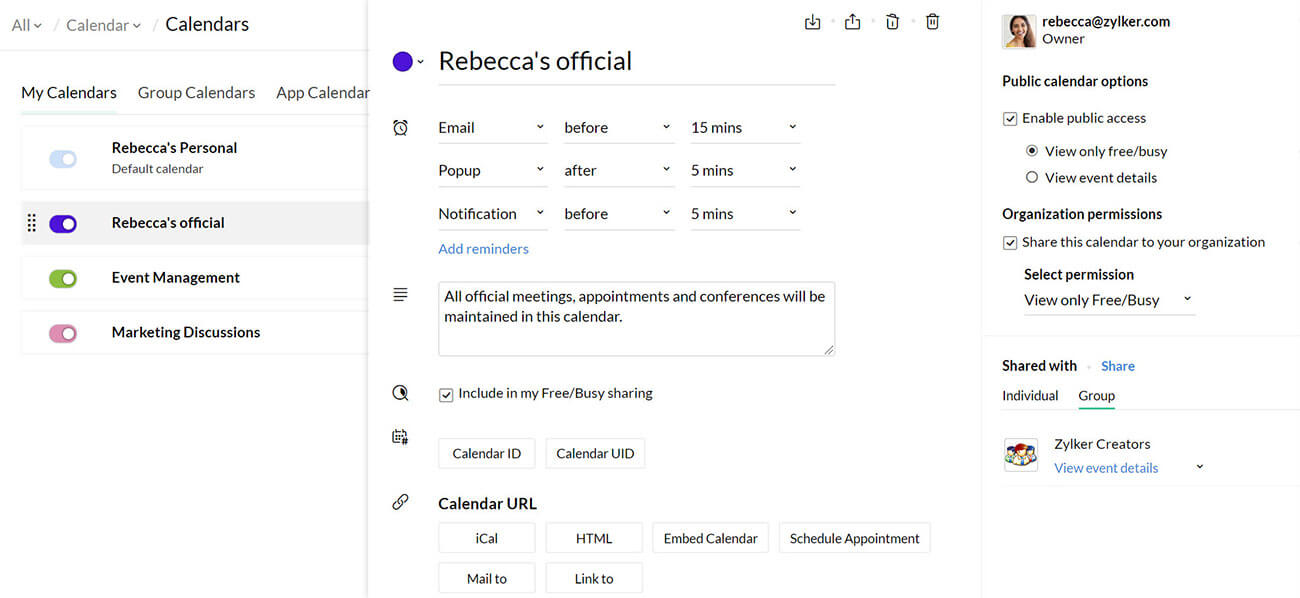 Single out and subscribe
Get with the program by following any of your group's subscribed calendars.