Google Calendar, meet Zoho Calendar
Work closely with Google Calendar? Sync your personal calendars from Google so you can modify events and reminders on your Google Calendar right from Zoho Calendar.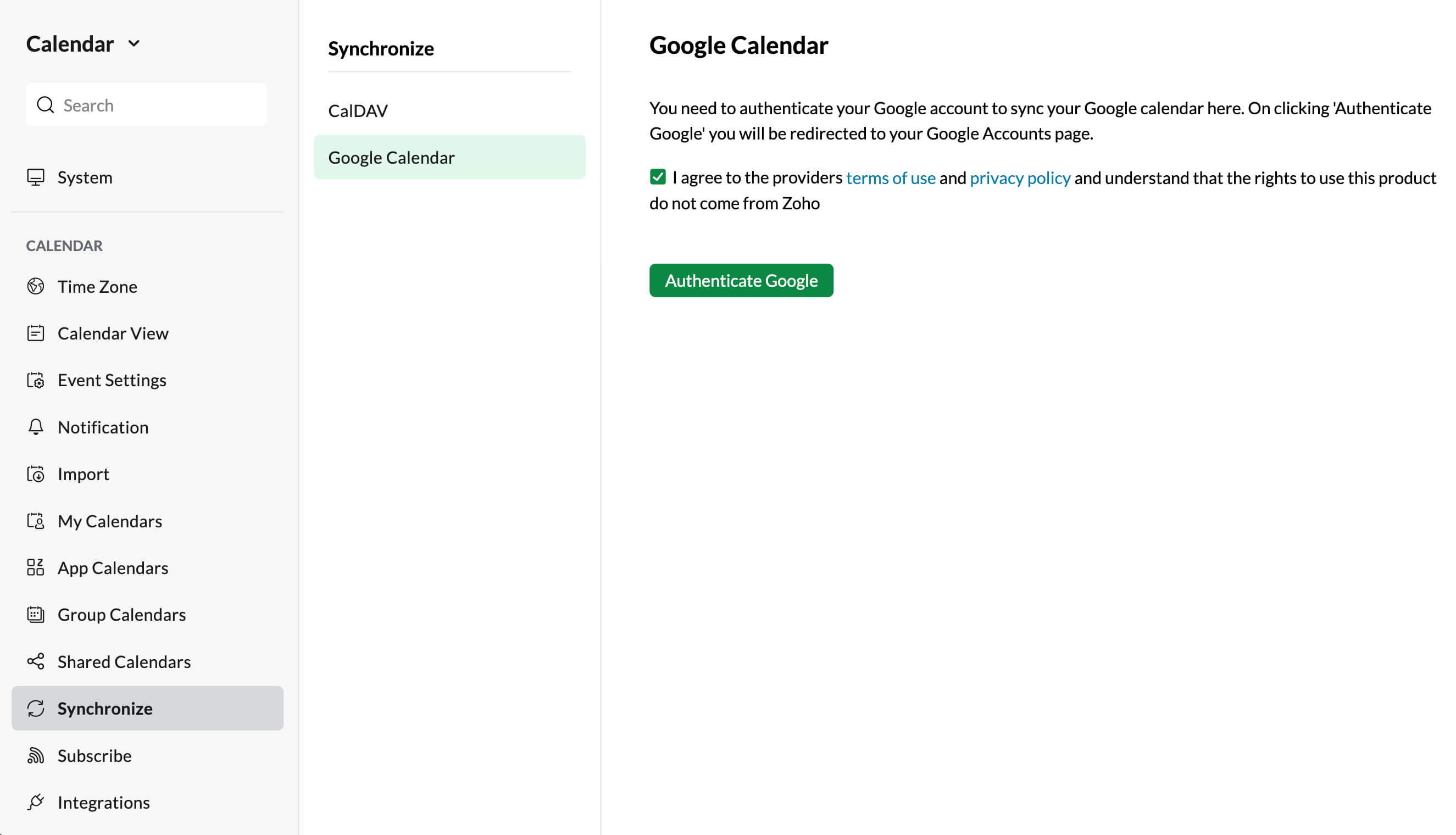 CalDAV to sync with your native calendars
Enjoy one-way or two-way sync between Zoho Calendar and native mobile or desktop calendars, such as Apple Calendar, Thunderbird Calendar, Outlook, etc. Events you create and manage on your native calendar sync automatically with your Zoho calendar. You can sync multiple calendars or sync the same calendar on multiple devices.