Automate your recurring billing
Eliminate time consuming manual invoicing with Zoho Subscriptions. Charge your customers based on their subscription billing frequency. Simply connect your customers' card to their subscriptions and get paid.
Handle prorated billing with ease
Manage upgrades or downgrades of plans and let Zoho Subscriptions automatically calculate prorated usage and bill your customers.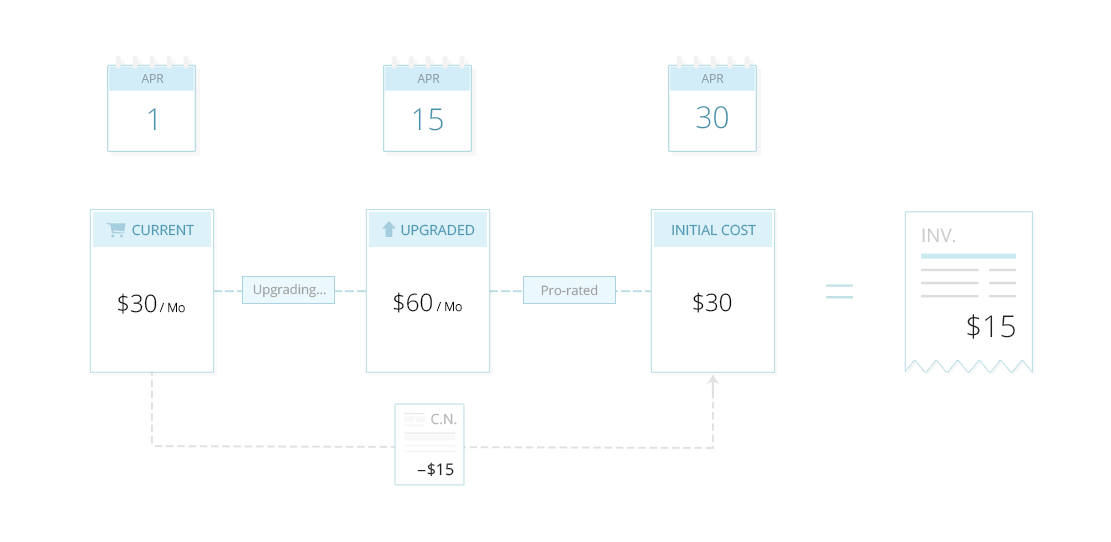 Streamline your billing cycle
Get flexible with the billing dates. With Zoho Subscriptions, charge your customers based on when they signed up or on a particular day of the month defined by you.

Reduce lost revenue with Dunning Management
No more chasing down customers for failed payments. Dunning management notifies customers in response to payment failures. It automatically sends a customized follow-up mail to your customer and helps you collect payment on time.​
Enhance customer experience
Zoho Subscriptions is more than an online subscription billing software. Send customized email notifications and create custom invoices to add a personal touch. Choose from our list of templates or just bring in your own.​
Secure credit card information
Zoho Subscriptions is a PCI compliant recurring billing platform. Auditors, regulators and your customers can rest assured that payment information is secure. Zoho Subscriptions is a recurring billing platform which uses secure Hosted Payment Pages to collect payment information so that the Auditors, regulators and your customers can rest assured.