Welcome Aboard!
Welcome to Zoho Inventory, an online cloud based application tailored to meet all your order management needs and exponentially expand your business.
Overview
---
Why Zoho Inventory?
On analyzing the needs of entrepreneurs, our customers and the ever changing market, we have come to understand that one of the core foundations of developing a business is proper inventory management.
Every organization has its own way of managing their inventory. But this gets harder and more complex as you expand and reach out to more markets. Hence we have developed a software to make inventory management transparent and lucid.
---
Let's ​take a look at what you can do using Zoho Inventory
Get the whole picture of your warehouse with our smart Dashboard.
Connect easily with your customers and vendors with Contacts.
Record, box together and manage your stock with Item Groups and Composite Items.
Document sales, send invoices, package and ship goods with Sales Orders.
Generate quick Invoices in a few clicks.
Track the status of your shipments with Packages.
Restock your inventory with Purchase Orders.
Manage and pay your vendors on time with Bills.
Generate real time and ​multi-perspective Reports.
Expand your reach to new markets with Integrations, which connects your organization with popular online sales channels, a host of shipping service providers, payment gateways, accounting and CRM software.
"Stay focused on your goals, while Zoho Inventory enhances your roles".
---
Browser Support
Zoho Inventory is a web based application. It is well designed and developed for the latest browsers and focuses on providing the best user experience.
Zoho Inventory supports the latest version of the following browsers:
Google Chrome
Mozilla Firefox
Safari
Edge
---
Signing up for Zoho Inventory
If you are signing up for the first time, you would be required to undergo a brief and swift set up process. To sign up for Zoho Inventory:

Navigate to our website.
Click on the START MY FREE 14-DAY TRIAL button.
You will be taken to a Let's get started page.
Fill in all the necessary details.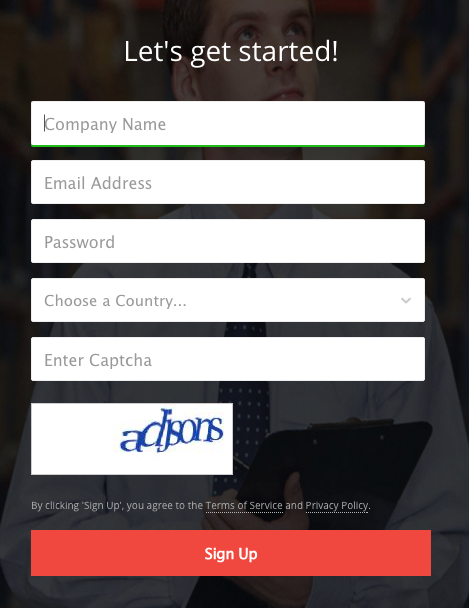 Click on the Sign up button. You will be navigated to organization quick set up page. Fill up all the details. To complete the set up, click on Click to Finish button. On doing so, you would be welcomed by a vibrant getting started page.
---
Quick Set-up
(For new users and new organizations)
Once you have logged in to Zoho Inventory, setting up your organization is a breeze. The quick set up program will help you in setting up the major aspects of your business.
Organizational Details:
Follow the ​steps below to setup your organizational details.
Company Name: Enter the name of your company/organization.
Portal Name: Enter a name which you wish to have as your portal name. A Client portal is an interaction platform to help you in receiving payments from your customers easily.
Fill up the Address fields - street, city, state, country and zip code.
Choose the Industry Type.
Choose the Number of Employees you have.
Under Regional Settings:
Select the Currency. This will serve as your base currency and cannot be edited later.
Select the Date Format for your company.
Select the Time Zone of your company's location and fill in your company address.
Press the I'm Done button to proceed.
Once you have finished this step, you re now directed to a new page where you can start getting the most out of Zoho Inventory.
You can choose any one of the 4 steps and it ll take you to the concerned page. But we advice you to do that one by one to facilitate better setup and understanding of the product.
Step 1:

Click on Update Organizations to enter further details and complete your organizational profile.
If you wish to configure your preferences, click on the Preferences link under step 1.

Step 2:

Click on Create or Import Items to record all the items in your inventory into Zoho Inventory. You can import existing items if they are stored in .csv or .tsv formats.

Step 3:

Create your first purchase order by clicking on this option. On clicking this you will be directed to the purchase orders page from where you can create and configure one.

Step 4:

Create your first sales order by clicking on this option.On clicking this you will be directed to the purchase orders page from where you can create and configure one.
Note: This page will appear automatically when you login for the first three times to help you set up your organization.
---
How to get started if you already have a Zoho Account?
In-case you already have a Zoho Account, just sign in to your account.
On signing in, you will be directed to a page where you have the option to join your existing organizations that you have in Zoho Books to Zoho Inventory.
To do this, select the organization that you prefer and click on the Join Organization button.
This makes you avoid double entries and gets your organization setup in a matter of seconds!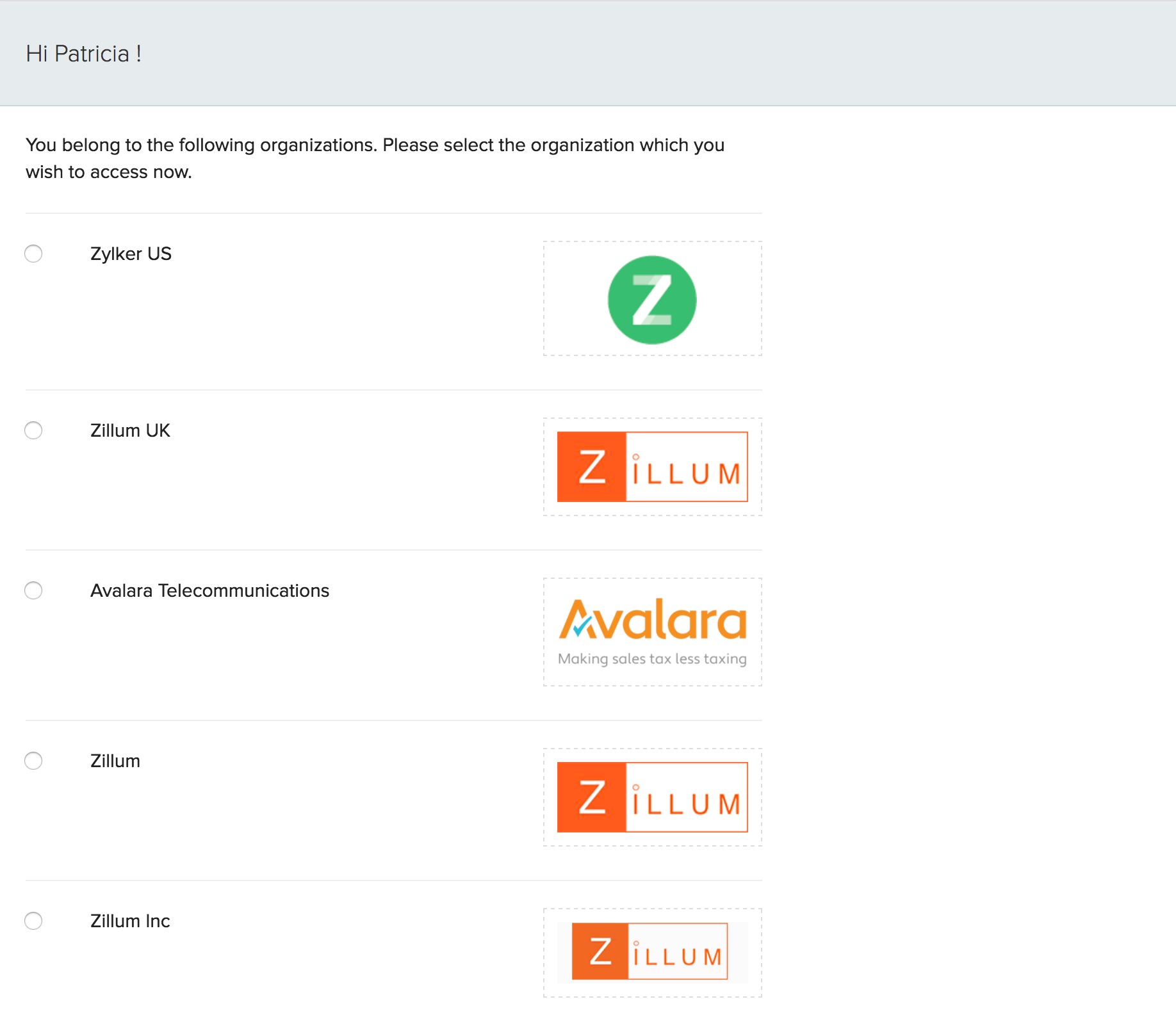 ---
Access and Clearance levels in Zoho Inventory
With Zoho Inventory, you can invite users, assign roles, and set clearance levels. You can also create new roles to suit your needs. You can find more details about this on the Users section of the guide.