EC Sales List
This report details the sales of the goods and services you rendered to your customers in the European Union who are registered for VAT. It is mandatory for you to file the EC (European Commission) Sales to HMRC for any sales transaction to EU - VAT registered customers. Click Here to learn more about filing your EC Sales list box-by-box.
Go to Reports > Sales > EC Sales List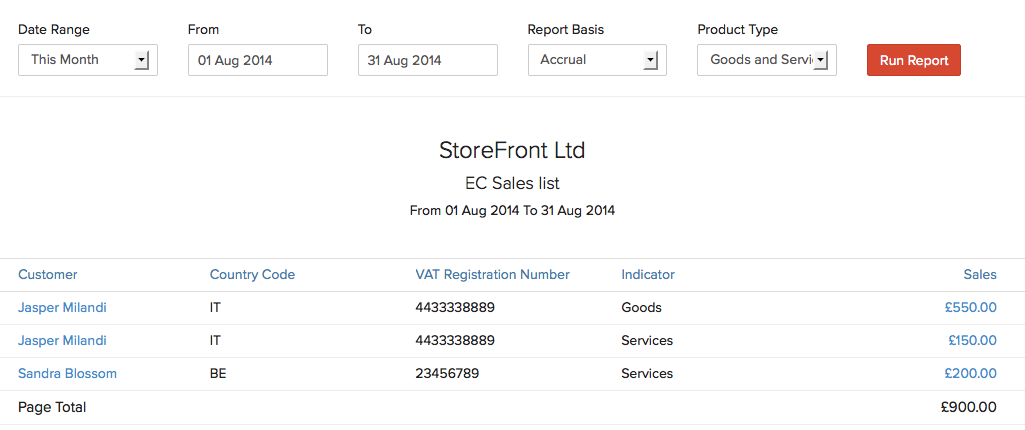 This report can be generated by a specific date range and for the product type in which you have had sales transactions with an EU - VAT registered customer.
The Indicator field will display the Goods and Services rendered to your customers.
The indicator Goods will display both the Goods and also include the Service Associated with Goods while creating the invoice.
The indicator Services will only display the services you render to your customers.
---