Additional Fields for Customers/Vendors
In Zoho Books, some of the standard fields of a customer/vendor include their billing address, shipping address, currency, social accounts, etc. Sometimes, you might want to add additional fields apart from the ones that we provide. For example, a unique code for customers. You can add these additional fields for your contacts through Custom Fields. These fields can have different data types like text, auto generate number, drop-down, etc.
To add custom fields for your customers or vendors:
Go to Settings > Preferences > Contacts.
Select the Field Customization tab on top of the page.
Click + New Custom Field.
Enter the Label Name and Data Type.
To make the field mandatory while creating contacts, check Is Mandatory.
For customers to be able to view it in their client portal, select Display in portal.
Click Save.
You will now be able to enter details in the custom fields while creating customers or vendors. These fields will also be displayed in your transactions like invoices or bills if you include them in the Placeholders box under Settings > Preferences > Contacts > Field Customization.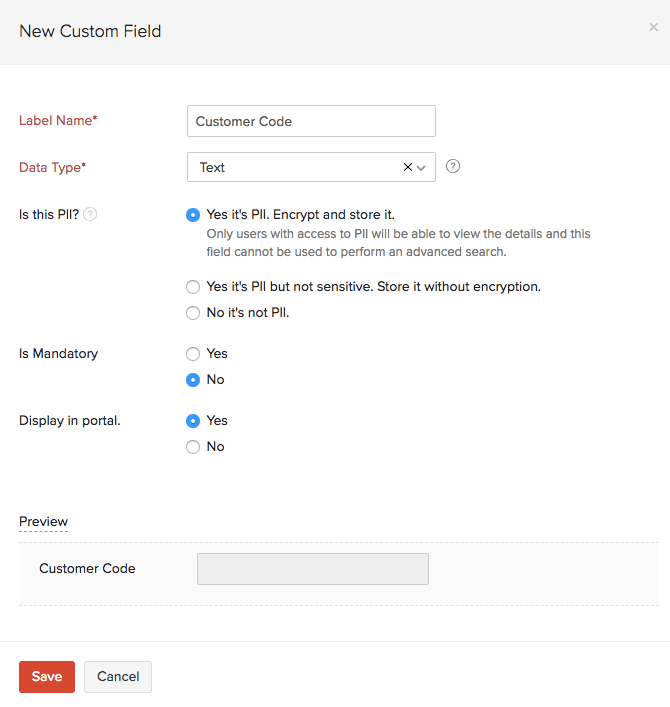 ---
Next >
Record Transactions For Customers/Vendors