Company Users
Customize the portal in a matter of minutes to match your corporate style. And quickly assign user roles like admins, managers, clients and contractors to those who are part of the company.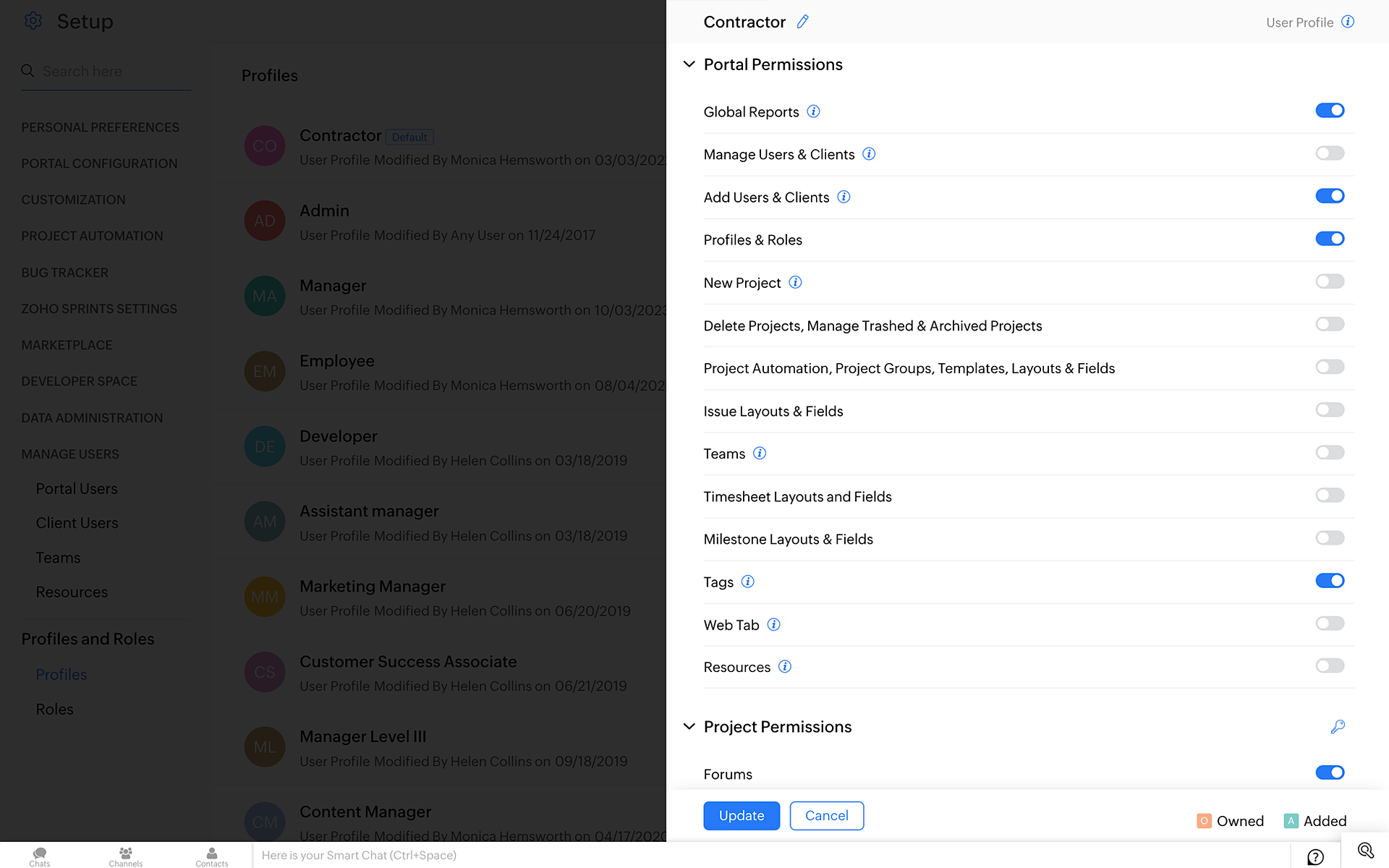 Client Company
Add a client company and provide access to your working projects. This way your clients can get deep insights into the progress of a project without ever losing the big picture.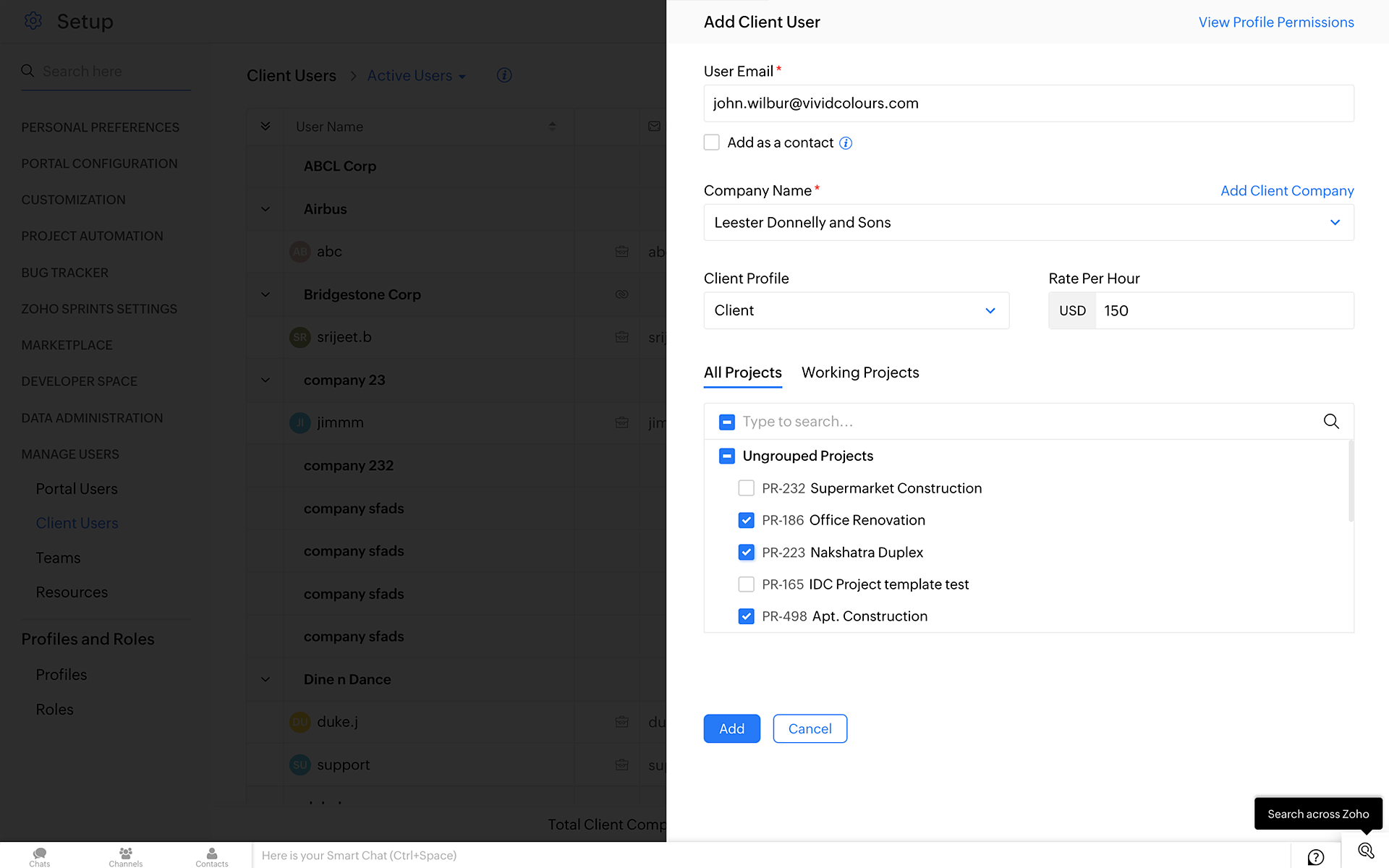 Project Users
Create and assign various user roles for your team members. This helps them to stay focused on what is important and keep track of the project progress with ease.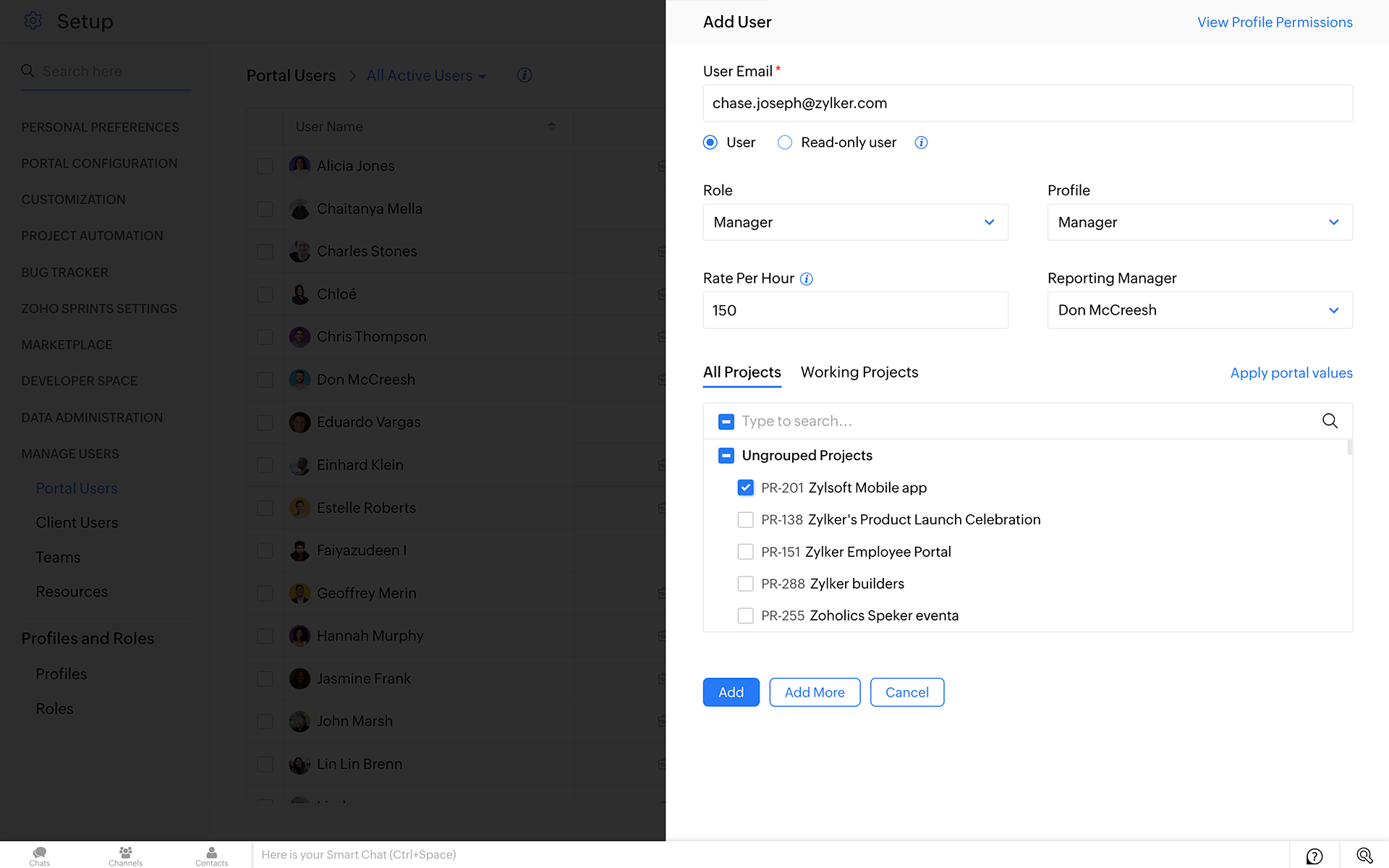 Client Permissions
Provide secure access for the client users or client company to view bugs filed by them. By this, keep your clients well informed and give them a feeling that your project team is productive on job.