Track Your Time
Timesheets can record the start and end date of tasks. It contains a detailed breakdown of tasks accomplished throughout the project. You can log details of each task and track everything from a single place. You can log time daily or weekly based on your project.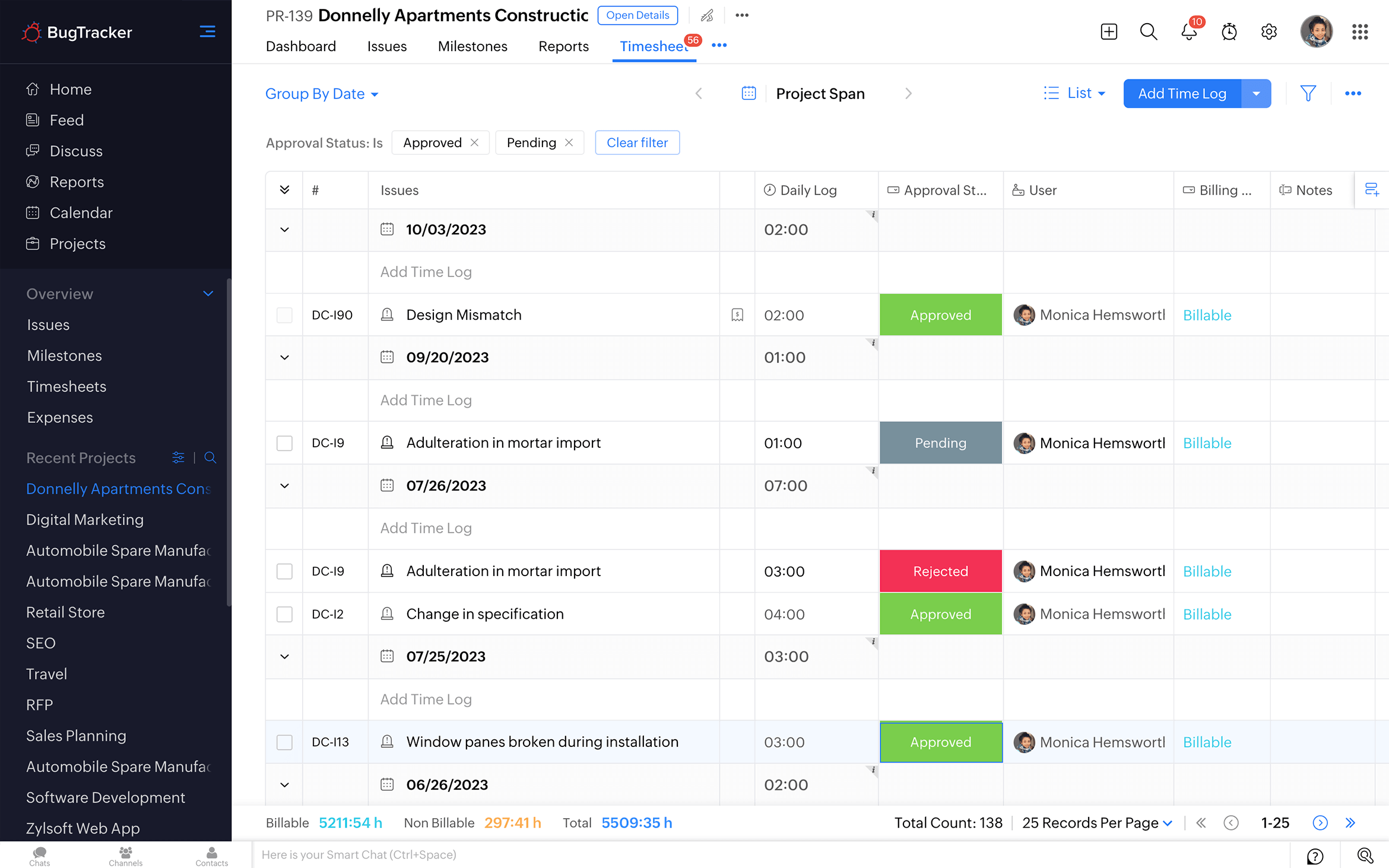 Record Biling Hours
Time spent on tasks, which can be billed per working hour, per day to the client are billable hours, and the ones that cannot be billed to the client are non-billable hours. You can choose reports based on users, billing or period for your business needs.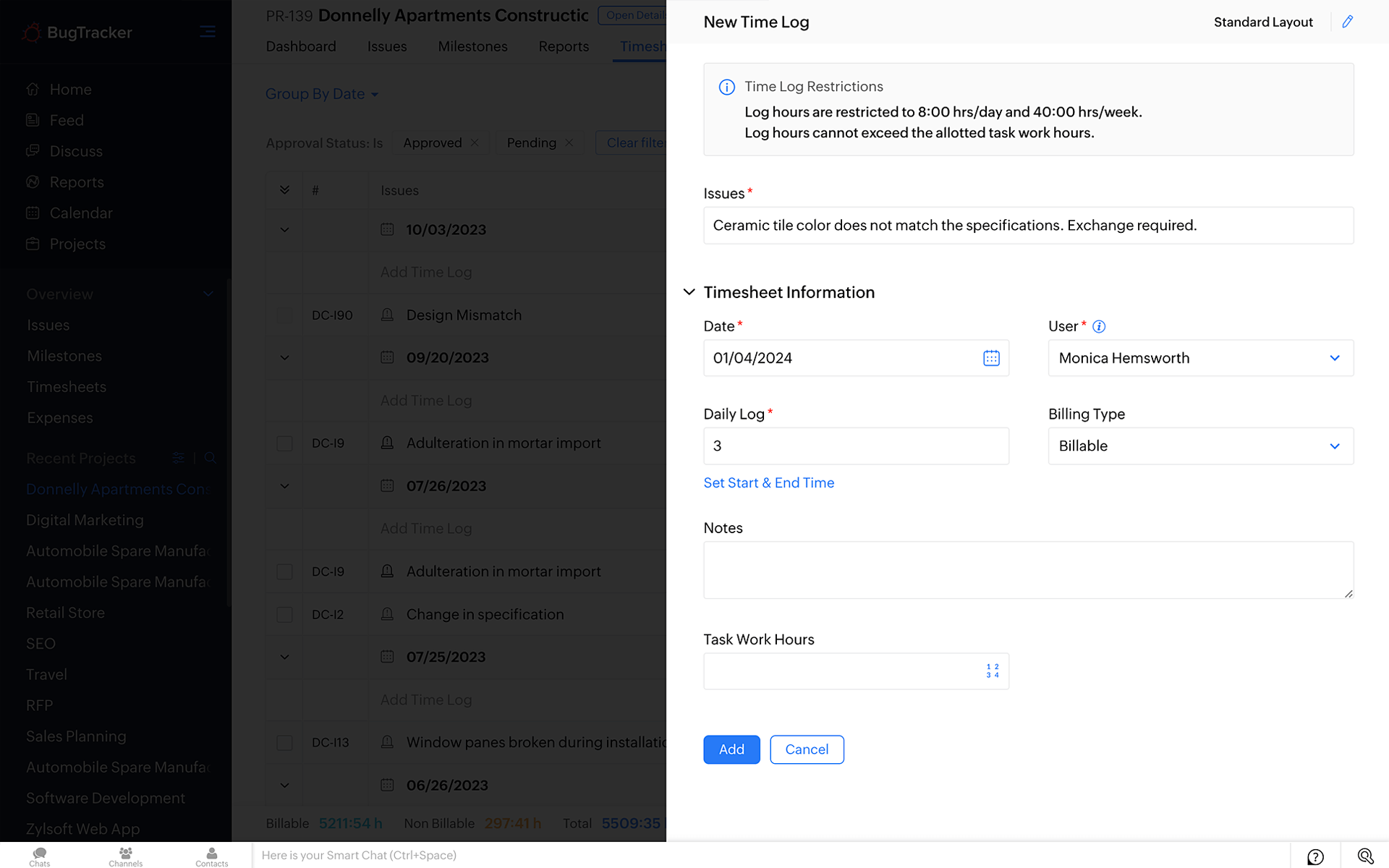 Export Timesheets
Export all your timesheet data (XLS/CSV formats) with a single click and send them to your clients, project managers, and stakeholders, to get a peek at the completed tasks for subsequent billing or employee payroll. You can also export your timesheets as a PDF file.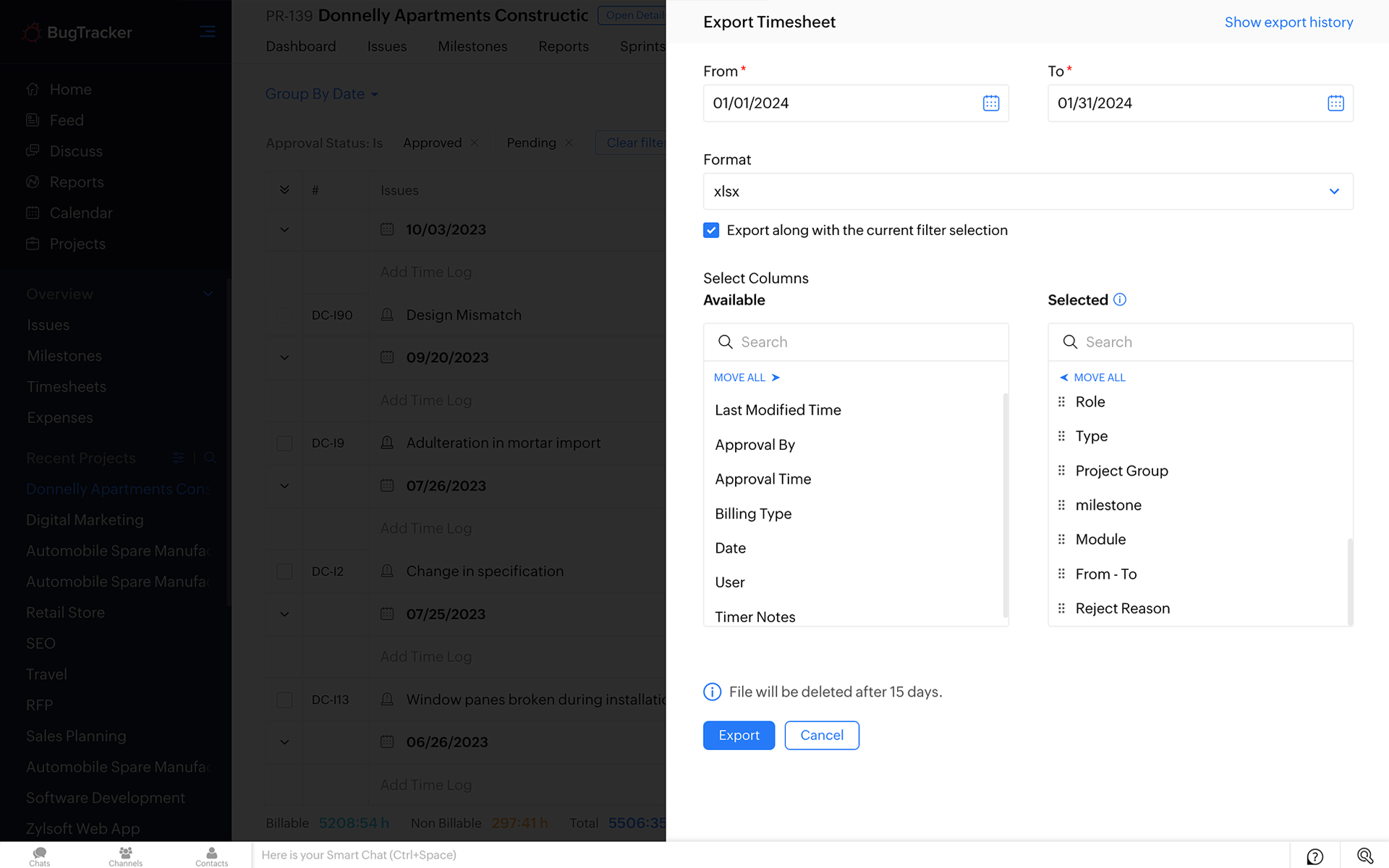 Create Invoices for Clients
Generate invoices with timesheets and send them for client payments or employee payrolls. Use the Create Invoice option to load all your timesheet data into our invoicing system - Zoho Invoice or Zoho Books.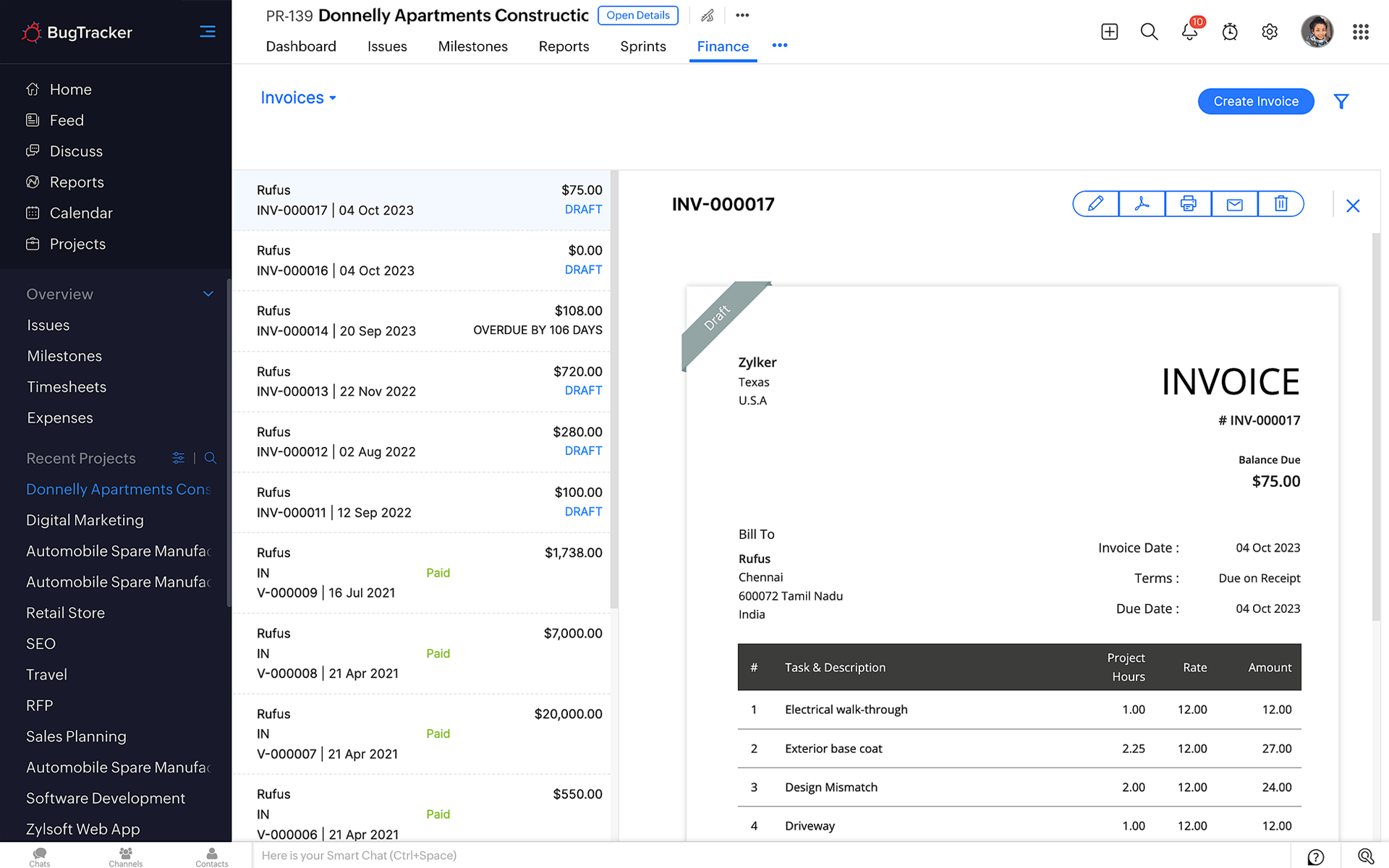 Timesheet Approval
Establish an approval process and billing status for timesheets. Select a default billing status for your entries even before you log time. You can also establish an approval process for your entries so that it is simple to filter approved and unapproved entries.
Automatic timers
You can now set timers for your bugs. Once you stop the timer, the entry is automatically logged in the timesheets. Timers help in calculating the actual working hours in a project.