Step 1 : Go to Bugs tab. Click Bug Settings link. This opens the settings panel.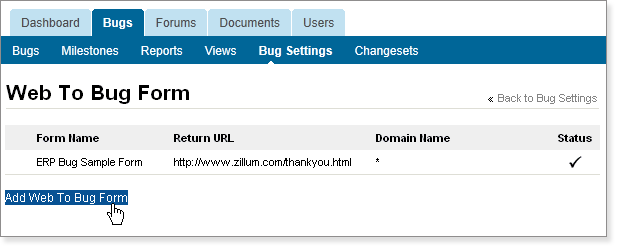 Step 2 : Here Click Web to Bug form option and this displays it. Type your form name, url, domain and select required custom fields and Click Generate iFrame Code button.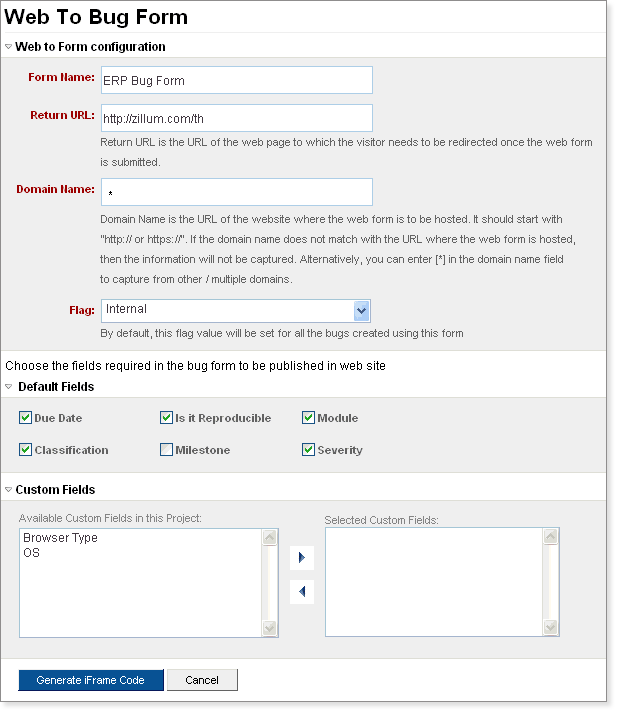 Step 3: This generates a iframe code copy this code to embed this in your website.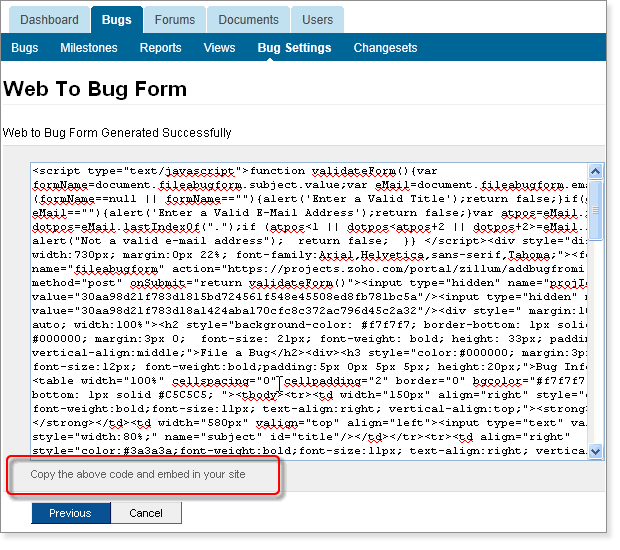 Step 4 : This creates a File a Bug form and you can start submitting bugs from this external site in to Zoho BugTracker.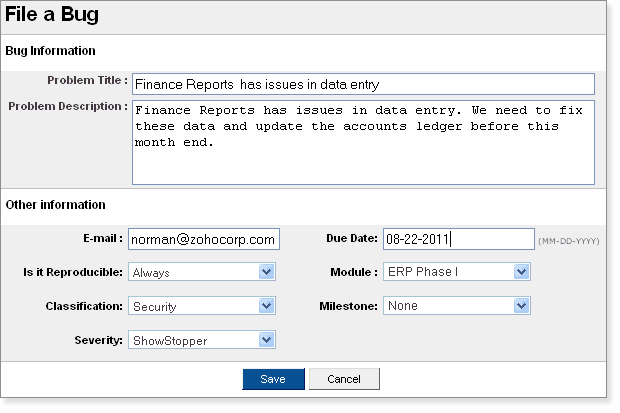 Step 5 : A alert message "Thank you for filing the bug" gets displayed.
Step 6 : Go to Bugs View to find the bug filed from a external website without login into Zoho BugTracker.