How to set service hooks for a project in Zoho BugTracker?
To access the changesets in Zoho Projects for a repository in GitHub you need to update the service hooks.
To create a service hook :
Step 1: In Zoho Projects, Go to Dashboard and select Project Settings from sub-menu.

Step 2: Click the Service Hooks link from the Project Settings. This opens a Service Hooks form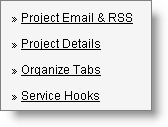 Step 3: Copy the Project ID and Token which is required for the configuration in Zoho Projects.

Step 4: Login to GitHub with your login credentials. Click the Admin link. This opens the admin panel.

Step 5: Here click Service Hooks link and all the services which use GitHub repository gets displayed. In this select Zoho Projects and this displays service hooks panel for Zoho Projects.
Step 6: Paste the Project ID and Token copied from Zoho Projects here. Before copying make sure to check the Active checkbox as this allows the changes to get automatically updated and click Update Settings will save the changes.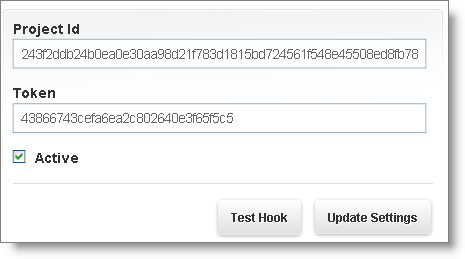 From now on any changes made in source code of the project in GitHub gets automatically updated in Zoho BugTracker and vice versa.