Create and Upload Files in Zoho BugTracker
Challenges offer a huge scope for learning and improvement. Recording them at the right time is the essential. Zoho BugTracker lets you create documents for effective collaboration and analysis.
Create a document
Select a project from Zoho BugTracker.
Click Documents and then click New.
Select document type (document/spreadsheet/presentation).
Enter document name.
Select a folder to place the document.
Click New to create a new document.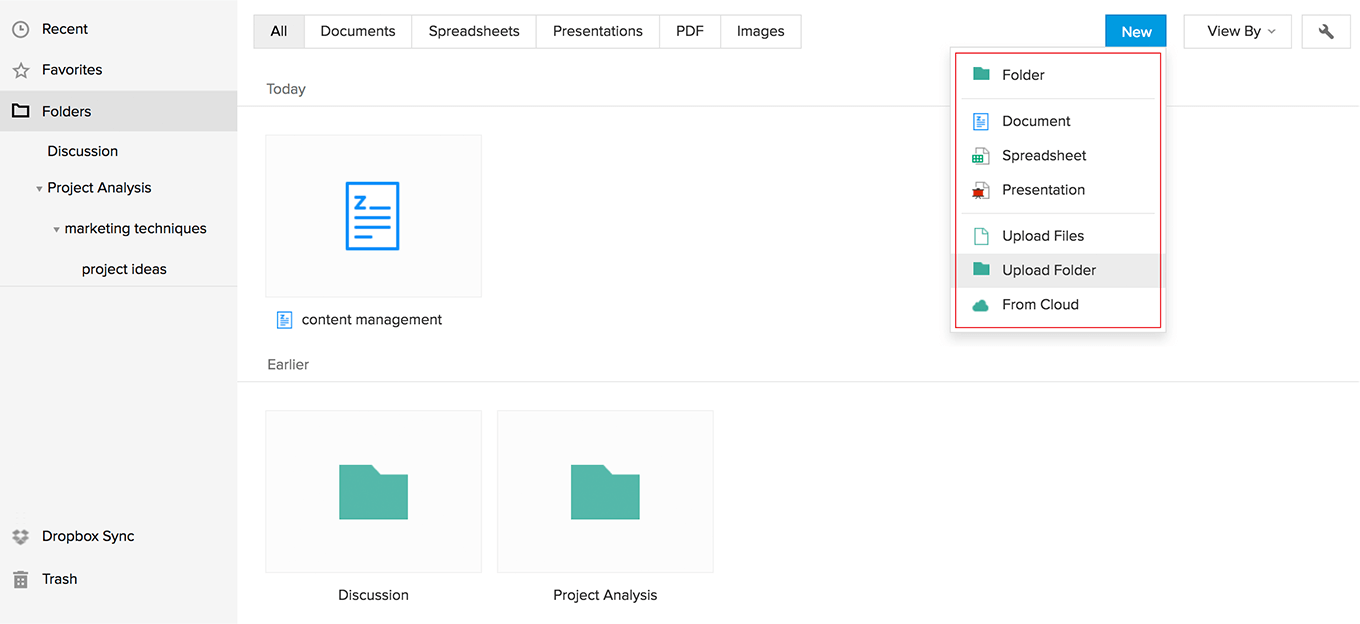 Mark your documents or any file as favorites and access. them easily. Click 
to mark as favorite. Upload documents, images or videos and keep your projects up-to-date.
Upload documents from cloud
Zoho BugTracker integrates with Zoho Docs, Dropbox, OneDrive, Box and Google Drive.
Select the cloud service from the options in the left menu in the screen and authenticate yourself to log in
Your documents will be fetched into Zoho BugTracker post authentication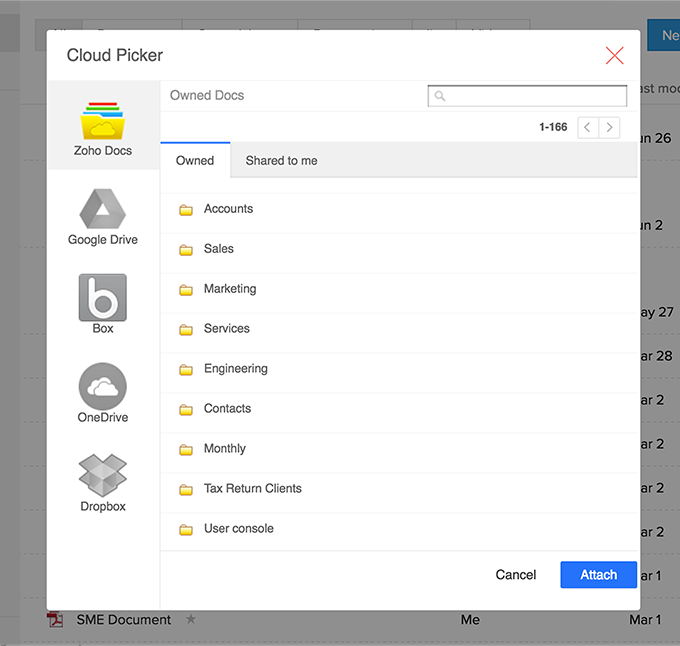 Upload documents from your desktop
Upload documents, images, or videos from your desktop and keep your projects up-to-date.
Select Projects.
Navigate to your project and select Documents in the left menu.
Click New in the upper-right corner.

You will see options - Upload Files, Upload Folder, and From Cloud. i.e. You can upload file(s) from your computer, upload an entire folder, or from any of your cloud storage applications
Choose the option that you want and proceed to upload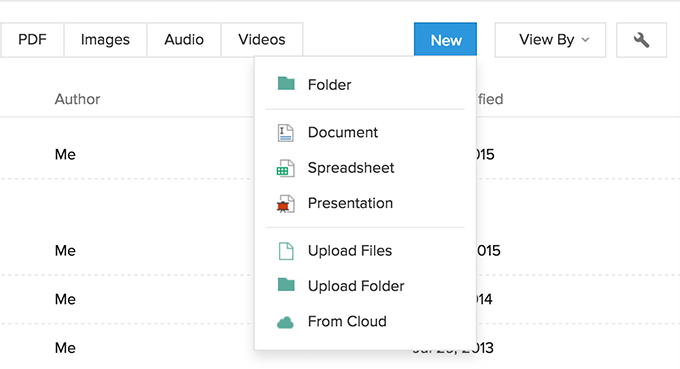 When you try to upload a folder, choose the folder to upload and then click Start Upload. 
This uploads the attached files and saves it under the selected folder. In addition, it notifies about the documents being uploaded into the workspace to selected coworkers.
 Related Topics