Custom Views
Define custom views for your bugs
Create your own custom views for your bugs. Here's the required steps to follow:
Step 1 : Go to Bugs tab. Click Views link. This opens Custom Views form.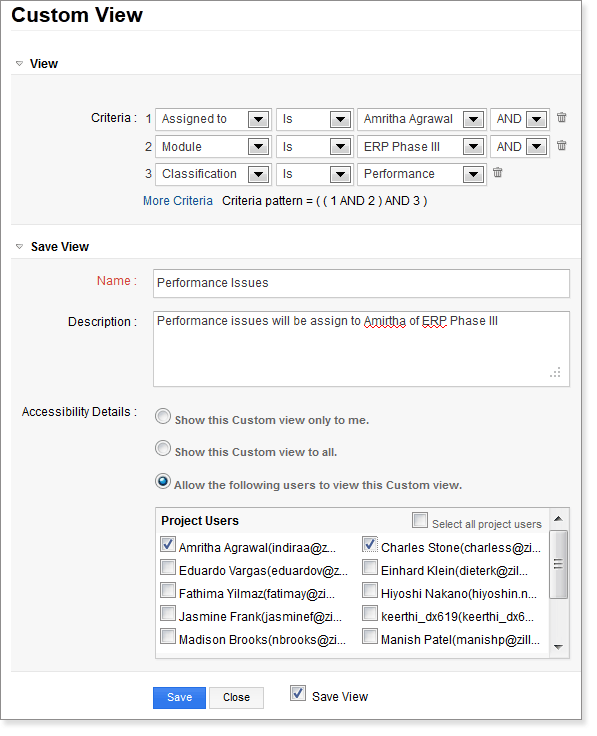 Step 2: Now provide the criteria for your bugs and use More Criteria option to add more criterias for your custom view.
Step 3: Before saving you can apply and preview the bugs based on the selected criterias. click Save to save this custom view.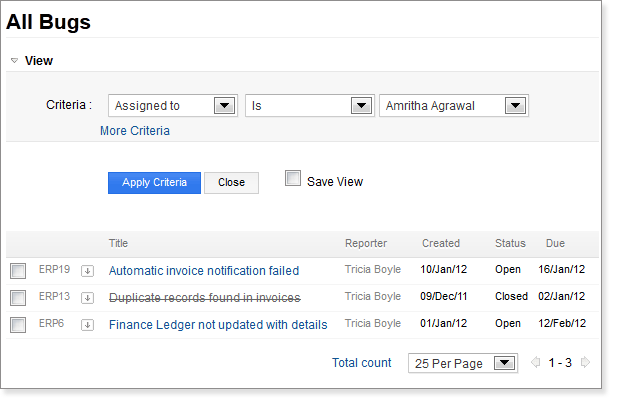 Step 4: Go to bugs views and under Filter By option you can find the Custom Views. Now select to view your custom view.