Create Projects for Bugs
With many projects running simultaneously it becomes difficult to track and sort bugs. Create projects in Zoho BugTracker and assign bugs to them. Group projects based on common clients or technology or any other criteria that suits your business. You can delete or archive projects once they are completed (archiving of projects is available in our paid plans).
Create a new project
You can create a new project and add it to a project group. Multiple projects can be created depending on your subscription.
Click New Project on the projects page and enter a Project Name.
Choose a template if necessary.

If you create a project using a template, bug settings, documents, users, milestones and forums will carry over to the new project.

Select an Owner for the project.
Specify the Start and End Date.

If you mark the project as strict, the work items cannot be scheduled for days beyond the project date range.

Enter an overview if required.
Select a Group Name or click to create and add the project to a new group.
Select a Billing Method.
Choose Project Budget based on the number of hours or a fixed amount.
Select the required Project Access.

Public will let other portal users follow, view, and add comments to the project.

Click Add Project.

You can Customize tabs for this project. Click on it to deselect the tabs that you don't want to see.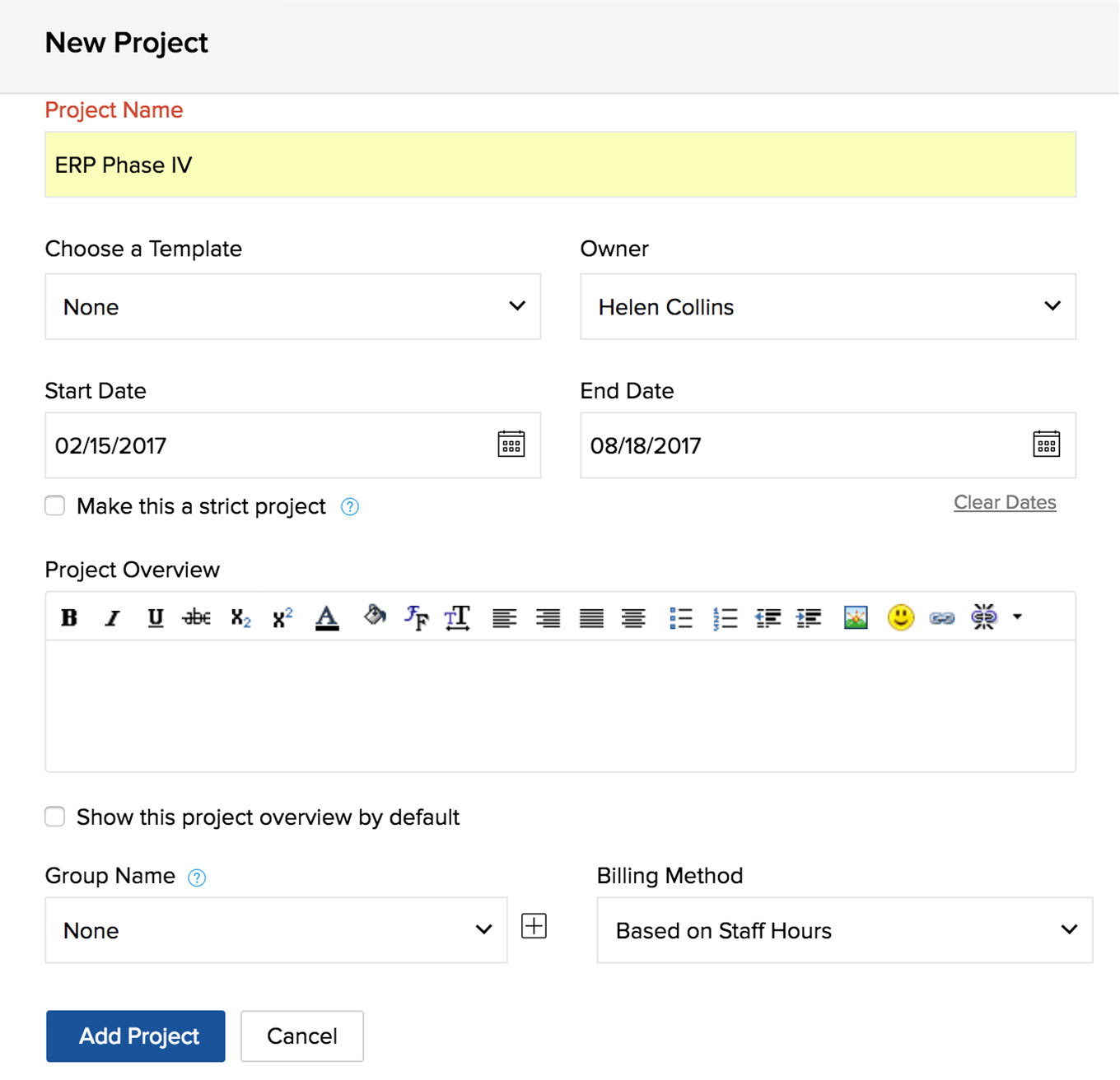 Edit / Delete a project
You can edit an existing project and change its project detail if required.
Navigate to Projects
Click Active Projects, and hover the mouse over the required project.
Click to enable edit and delete options.
Activate / Delete an archived project
You can edit and activate an archived project or delete it if you no longer need it.
Navigate to Projects.
Click Archived Projects, and hover the mouse over the required project.
Click to enable edit and delete options.
View project by client
In View by Client the projects are listed by client groups. You can add a new project, edit, and delete projects in the View by Client view.