Feeds and Dashboard
Zoho BugTracker Feed gives real-time updates on all bug activities. It helps you to stay on top of your projects through the Project Stream, User Status, etc.
Benefits of Feeds
See the progress of bugs in real time.
Comment and resolve bugs directly from feeds.
Drag and drop attachments in your comments or when resolving bugs.
Report a bug.
Post a forum.
Follow bugs to track their individual progress.
Smart add tool for adding status, milestones, documents, bugs, forums, and events.
Check Feed Across Projects
Navigate to the Feed tab in the top band to check the feed across projects.
Click Status to look into the statuses posted recently by your peers.
Click Activity Stream to track activities on a daily basis and to know who is doing what. You can also go to a specific timeline to check a user's activity.
Click the user profile in the feed to view all the activities of the user
You can send a direct message to or chat or follow the user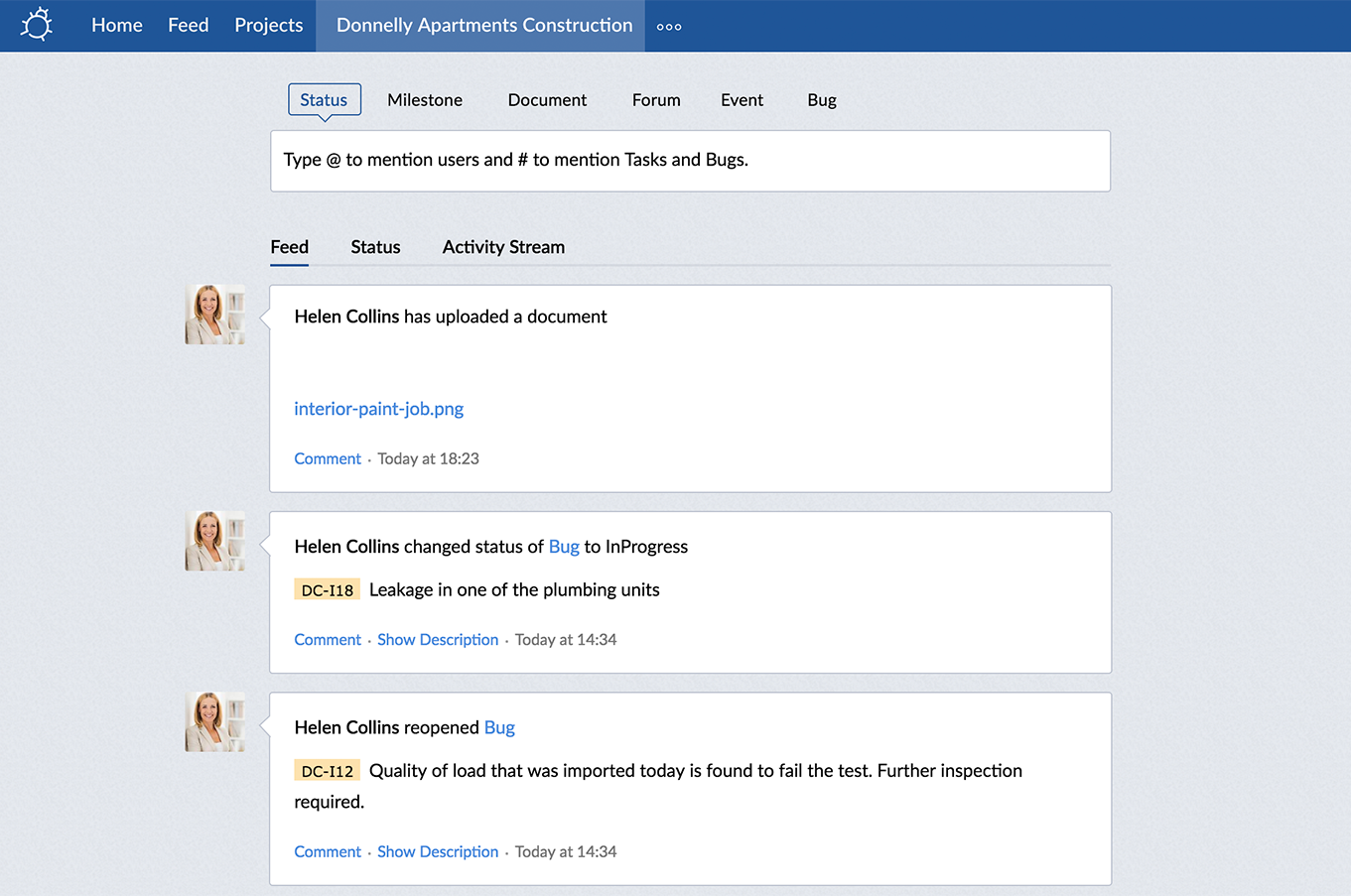 Check Feed for a Specific Project
Click Projects and select a relevant project.
Click Feed in the left panel.

Click the Status and Activity Stream tabs to check the recent statuses and the latest activities of the project users respectively
Project Dashboard
The Project Dashboard shows all the relevant information about your project. The dashboard has customizable widgets to give you quick access to data.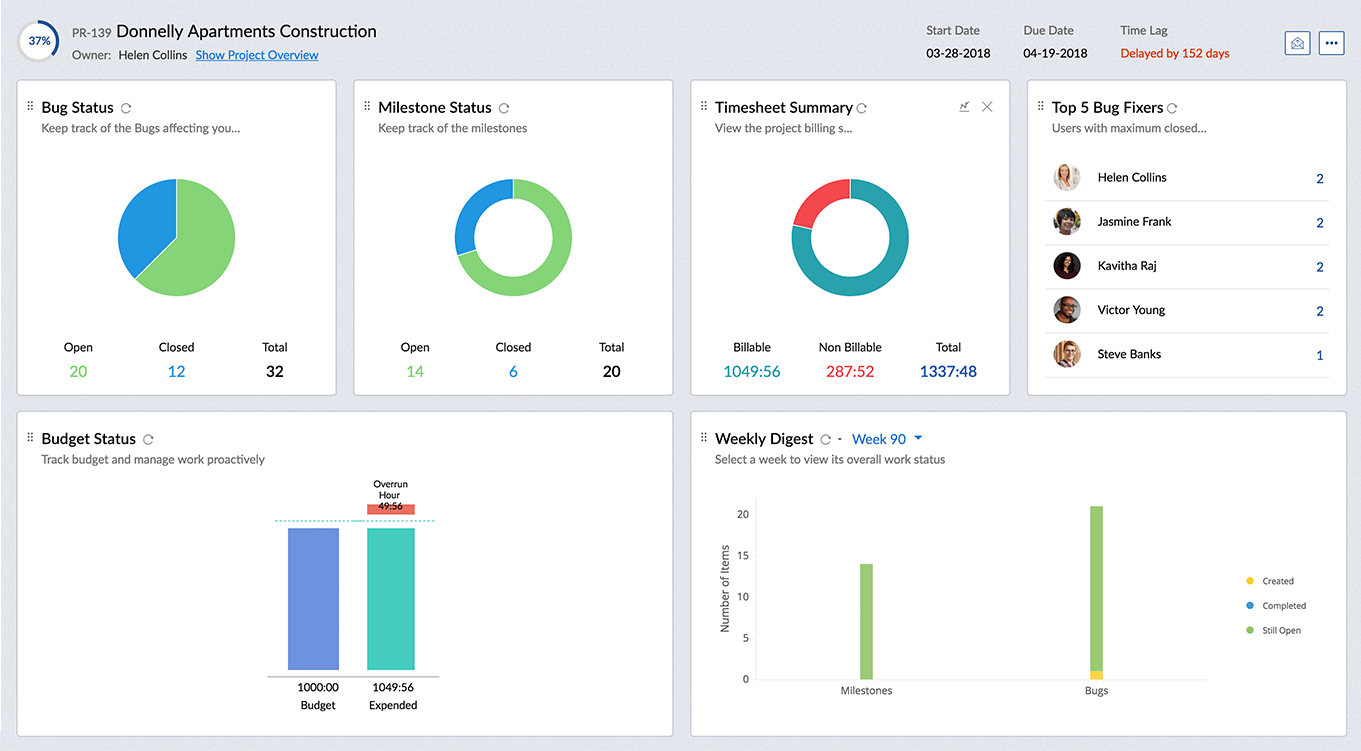 Customize the dashboard
Click   in the upper-right corner.
Toggle the switch next to the widgets to show or hide them on the dashboard.
Delete a project
Click   in the upper-right corner.
Click to delete the project.
Confirm that you want to delete and the project will be moved to trash.
Edit Project
Click in the upper-right corner.
Click to open the edit screen.
Change the details and click Update.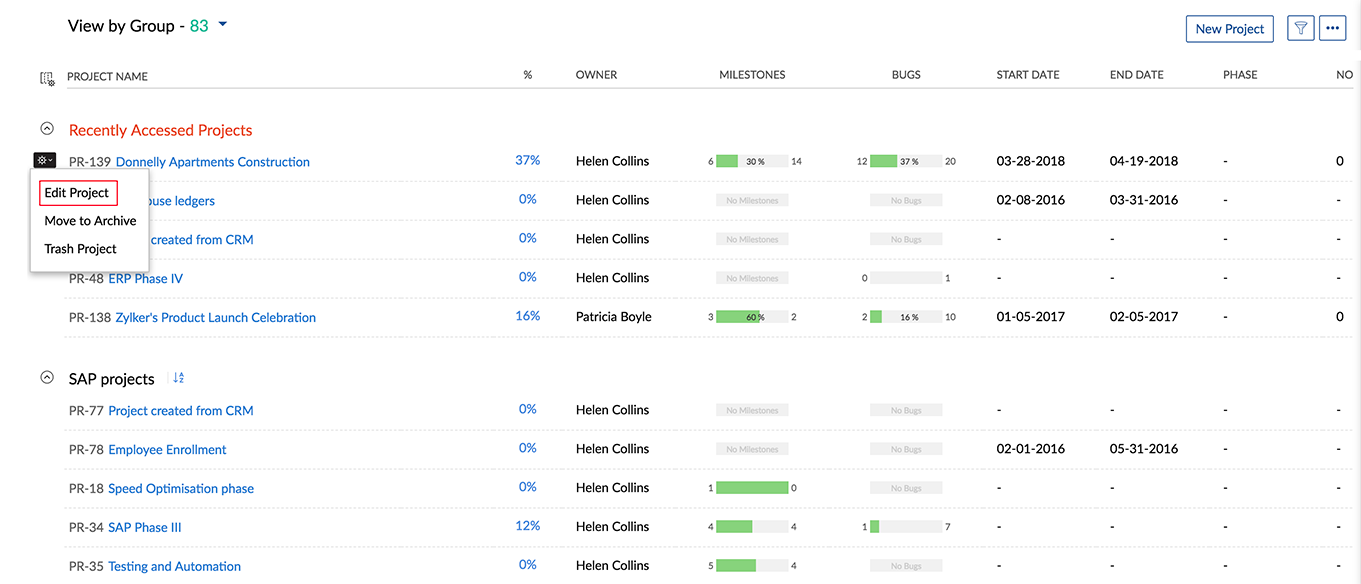 Project Settings
Click in the upper-right corner.
Click Project Settings to access the settings.