Create and organize different file types.
Create, upload, and manage different file types, such as documents, ppts, excel files, and images, all in one place. Zoho BugTracker even allows you to notify other users by email when a new file is uploaded. You can also add comments to files you've uploaded.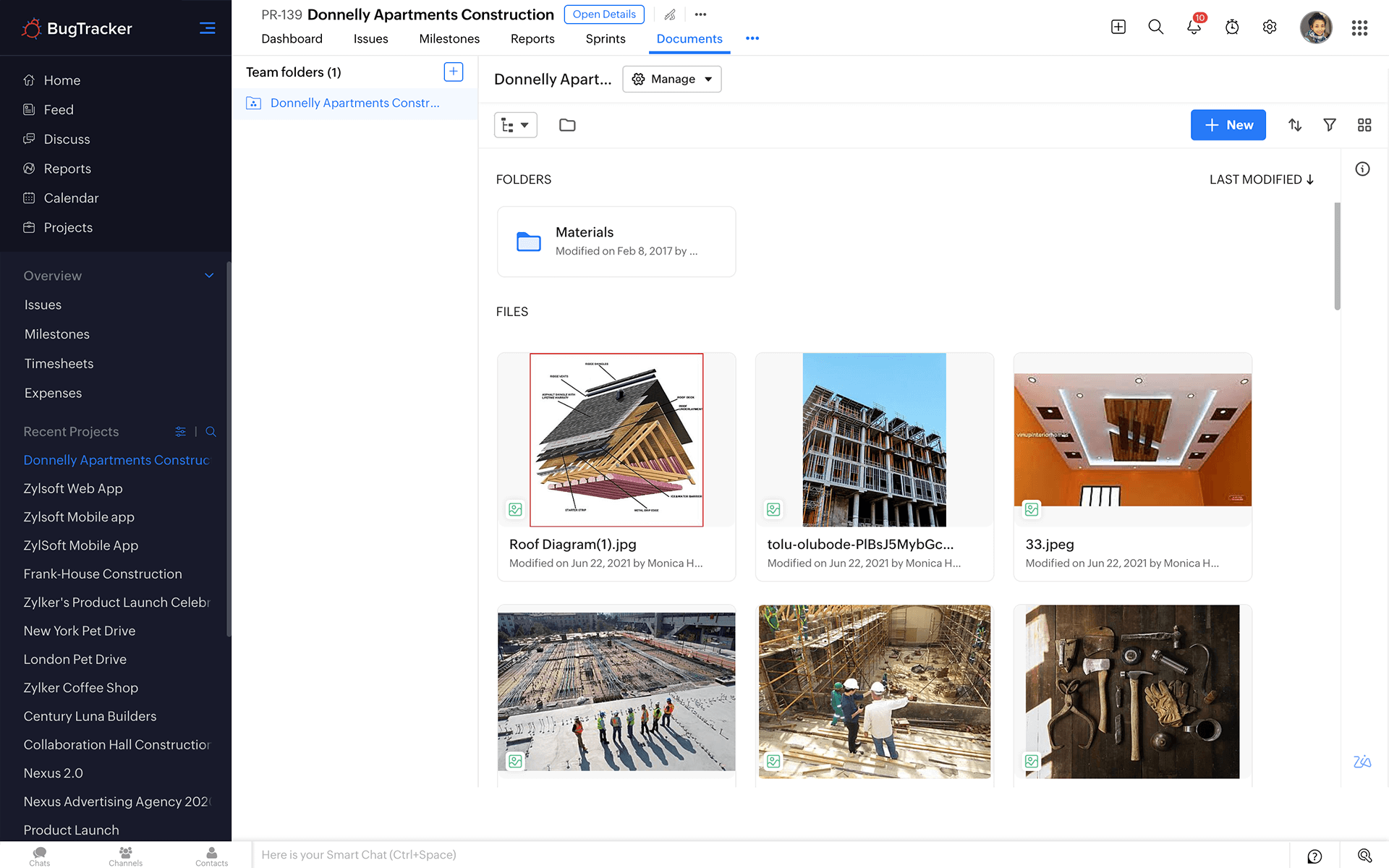 Attach files from Google and Dropbox.
Move files between Zoho BugTracker and Google Drive. Your Box, OneDrive, and Dropbox account can be used in a similar fashion as well. And of course, we support attaching files to and from Zoho Docs.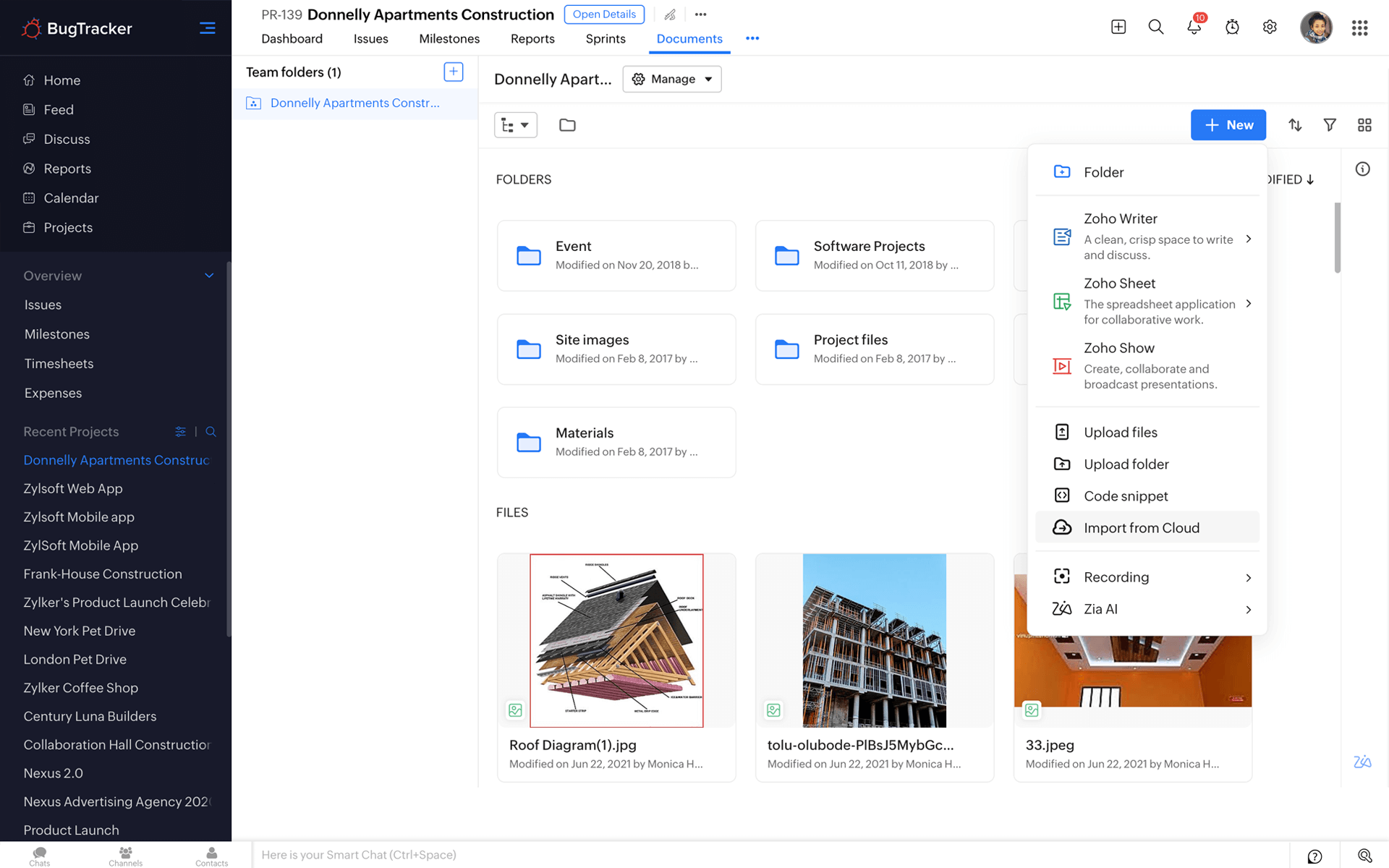 Keep track of file versions.
As your project progresses, BugTracker lets you maintain all the earlier versions of your files with the notes, dates, and author information in one place. Everyone can see the latest version of a document, so it's easy to compare or restore revisions from earlier drafts.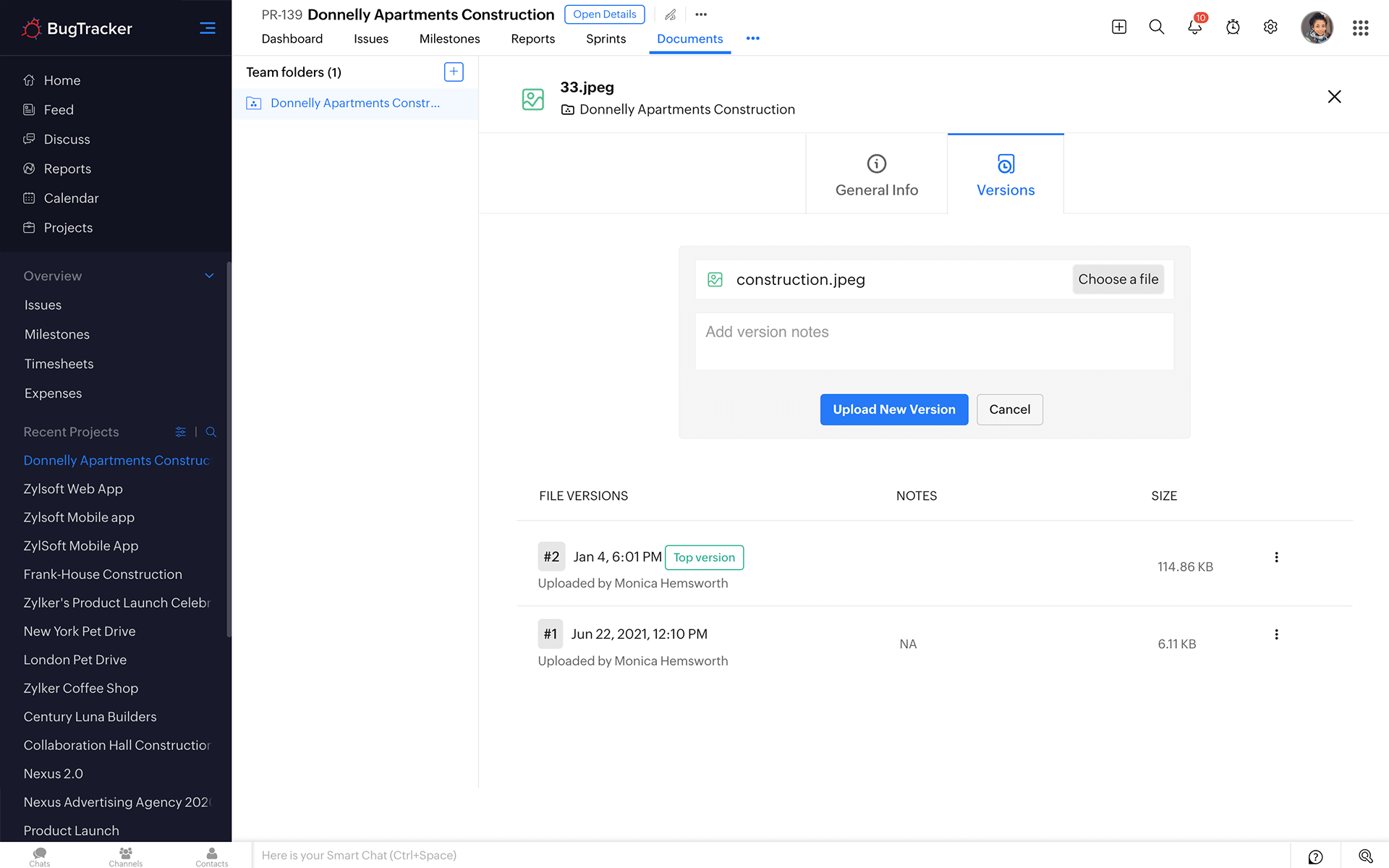 Tag and quickly search files.
Add intuitive tag labels for project files and search them quickly with a powerful search facility. BugTracker even allows you to perform an effective search based on file names, extensions and titles.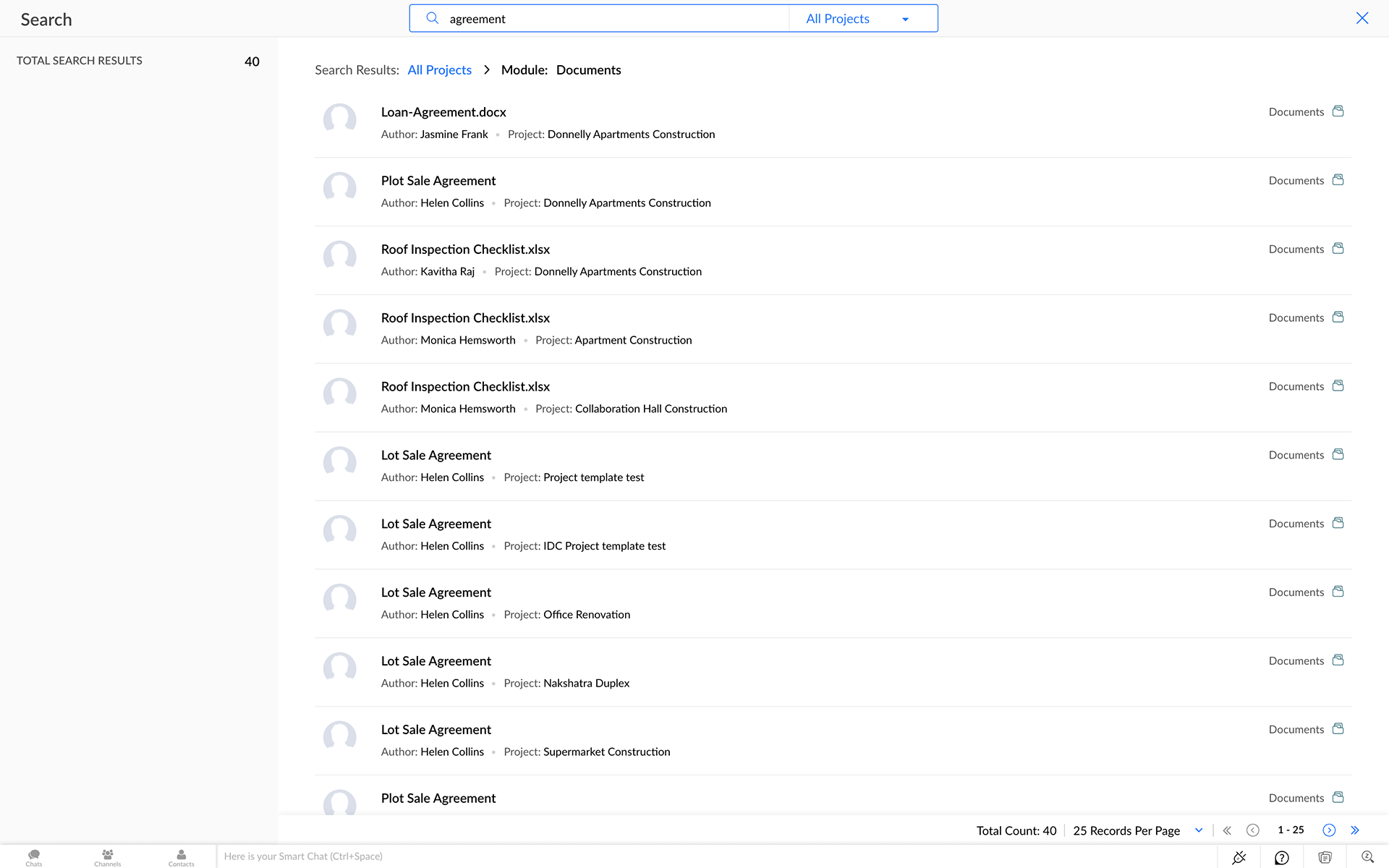 Preview of image files.
When a project member uploads an image (PNG, JPG, GIF, BMP), Zoho BugTracker provides a preview option to see what the image looks like without having to download it first. It's that simple.