Stay on Top of What's Going on
The Activity Stream gives a bird's eye view of all that's happening within a project and helps you to stay on top of what's going on. It lets you see the updates across the project within seconds.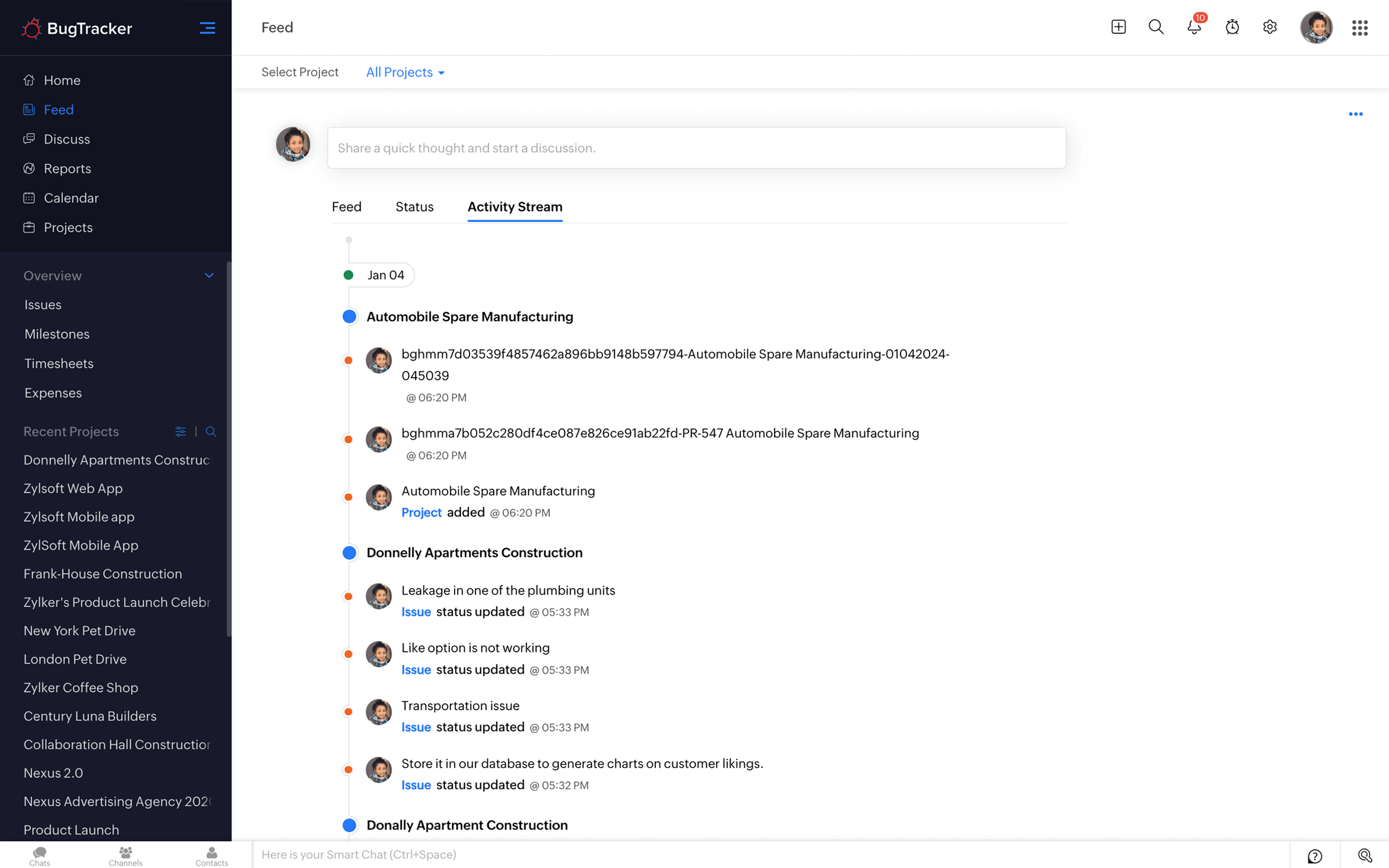 Share Updates with your Team
Are you working on a report that a customer requested? Tell your teammates about it. You can also get a view of the status messages of your fellow project members, so it's easy to see what everyone is working on.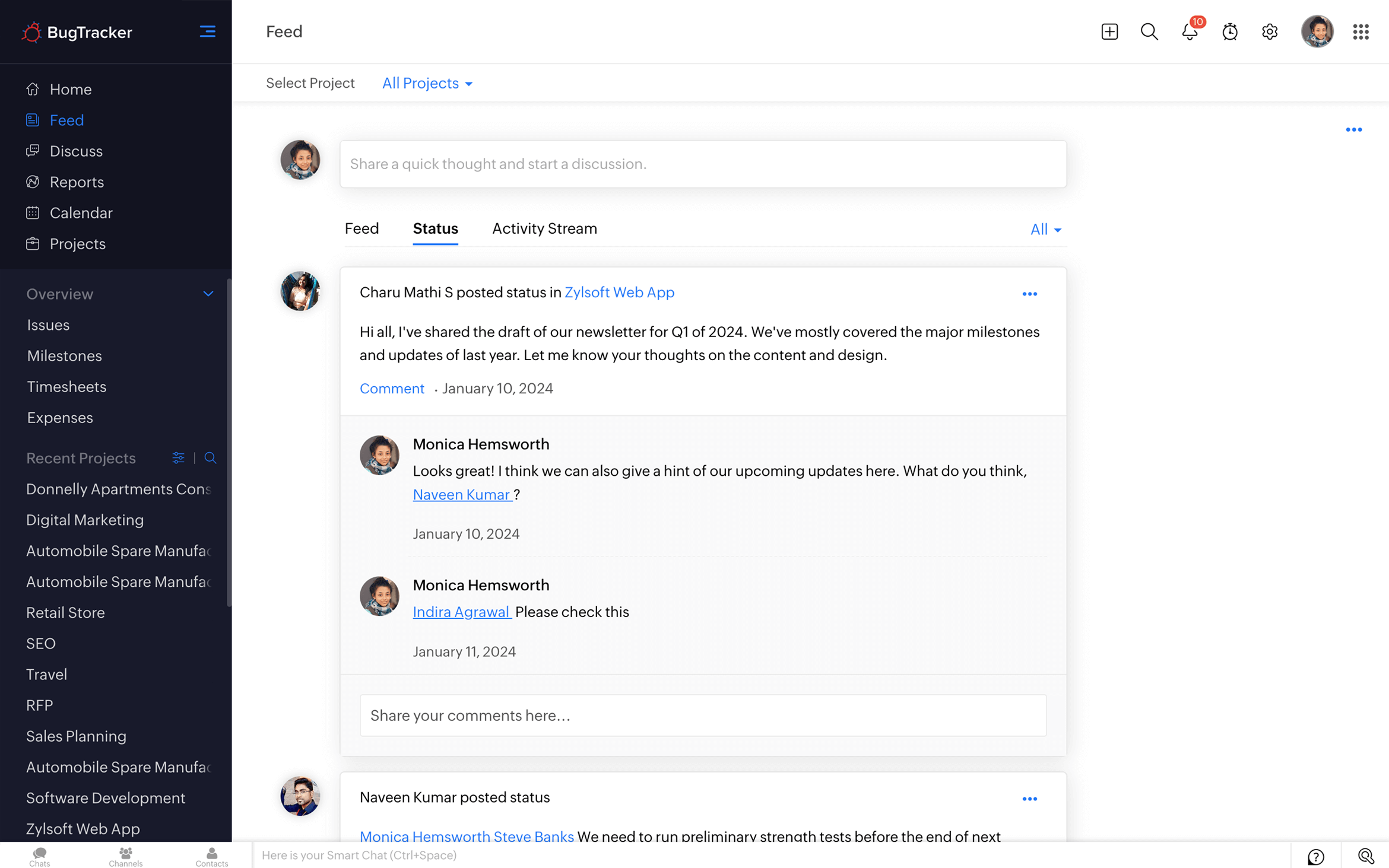 Latest Project Updates
Get to know about the key deadlines, hot topics or recent files being uploaded into the project workspace through Overdue Milestones, Recent Documents and Recent Forum Posts.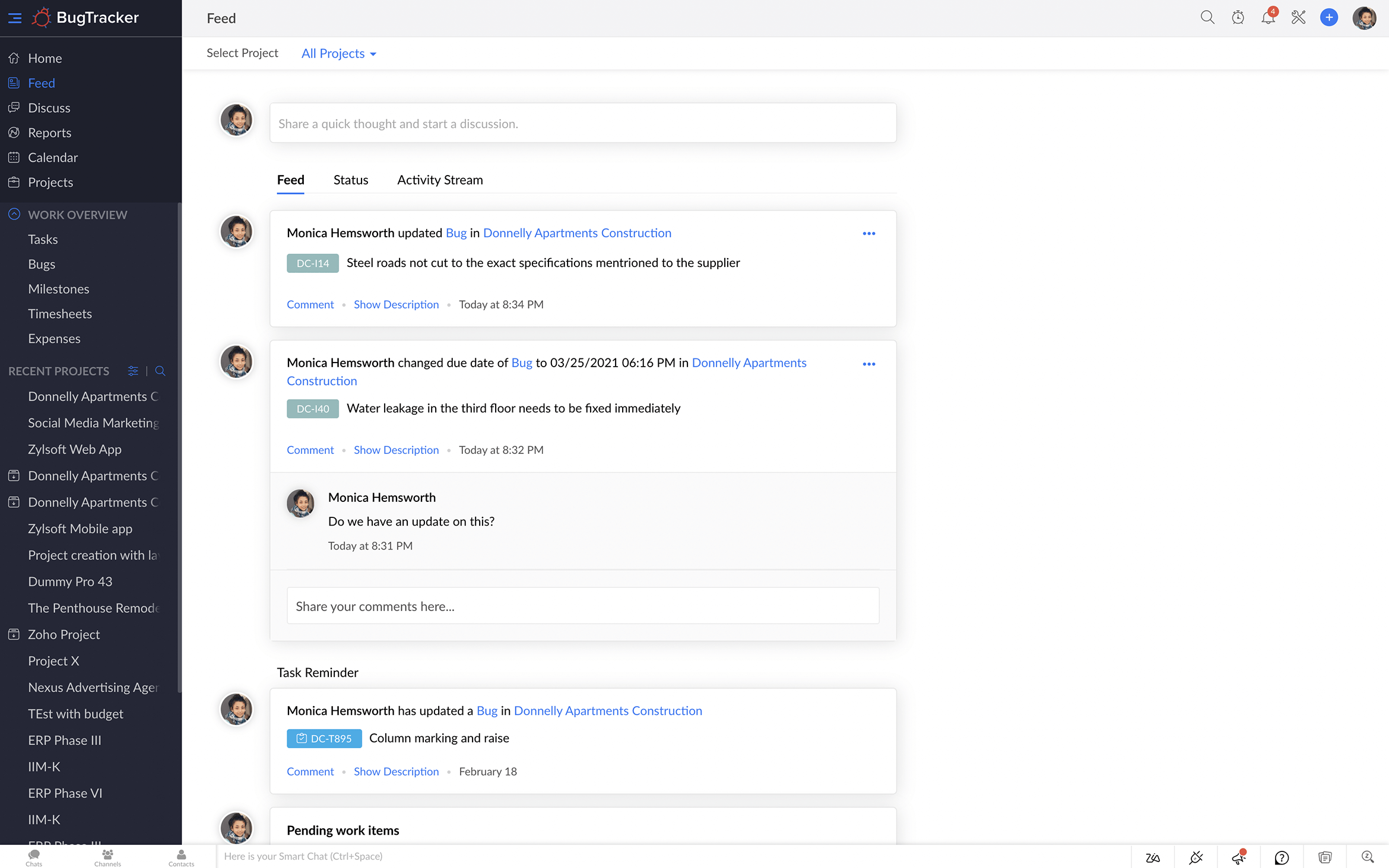 View Progress of Bugs
Gain insights about the progress of the bugs filed in a project with a visually appealing bug status report. You can also view the number of open and closed bugs and their details in a crisp way.