Submit bugs easily.
Log all the details of a bug, including severity and classification. You can even attach files for a more complete description. Or, if you're in a hurry, quickly add a bug's basic info and assign it to a user directly from the dashboard. Tag other users to notify them if a bug's status has changed.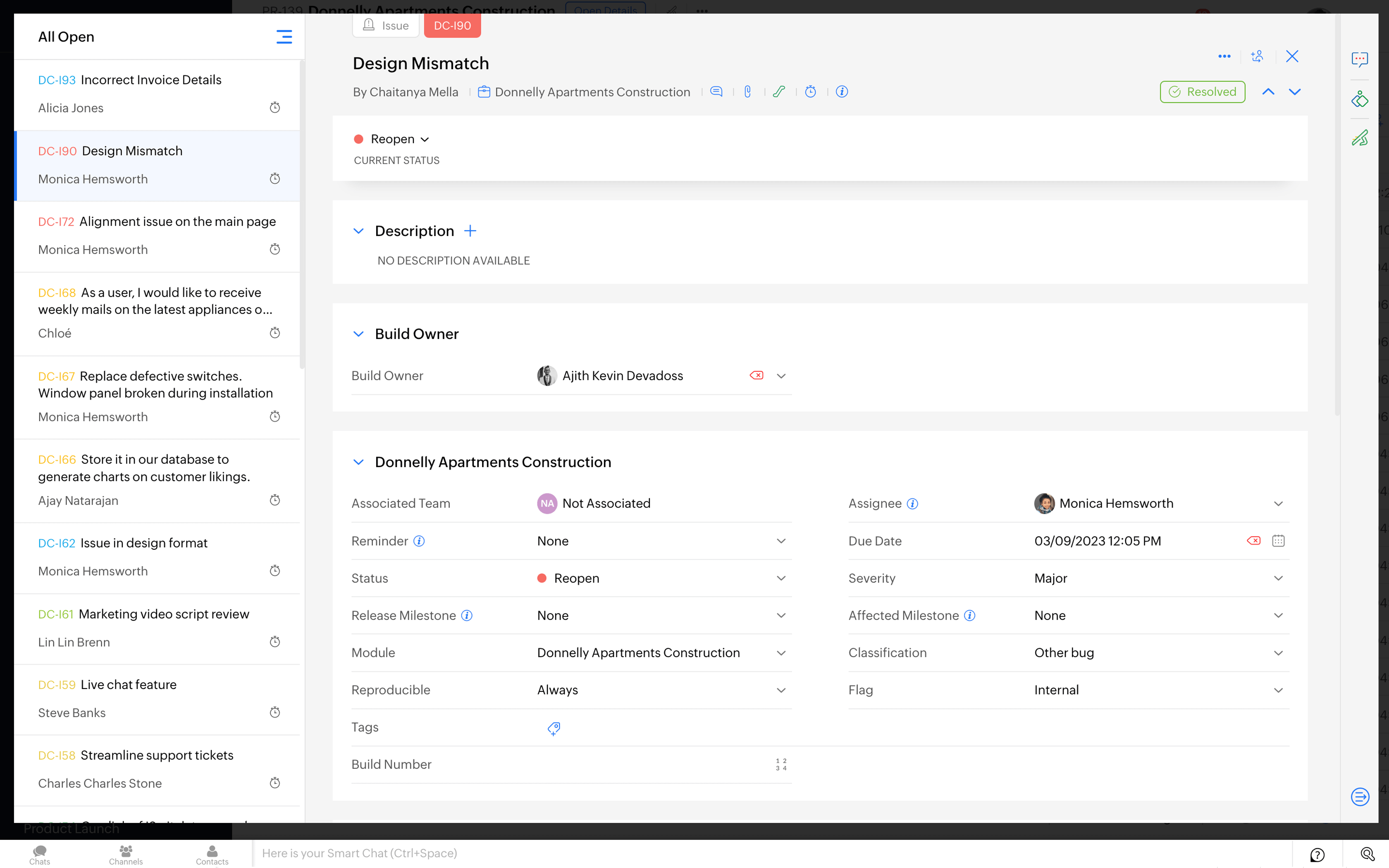 View and export bugs.
Keep track of all the bugs that need to be fixed in a predefined list format. Have a consolidated view of all the bugs, update their details, and export them in the file format of your choice (xls or csv) - all from one place.
Visualize your workflows in Kanban View.
Let everyone in your team know what needs to be done. View your bugs as cards placed in different columns where each column corresponds to a bug's status. Customize the cards based on your workflow.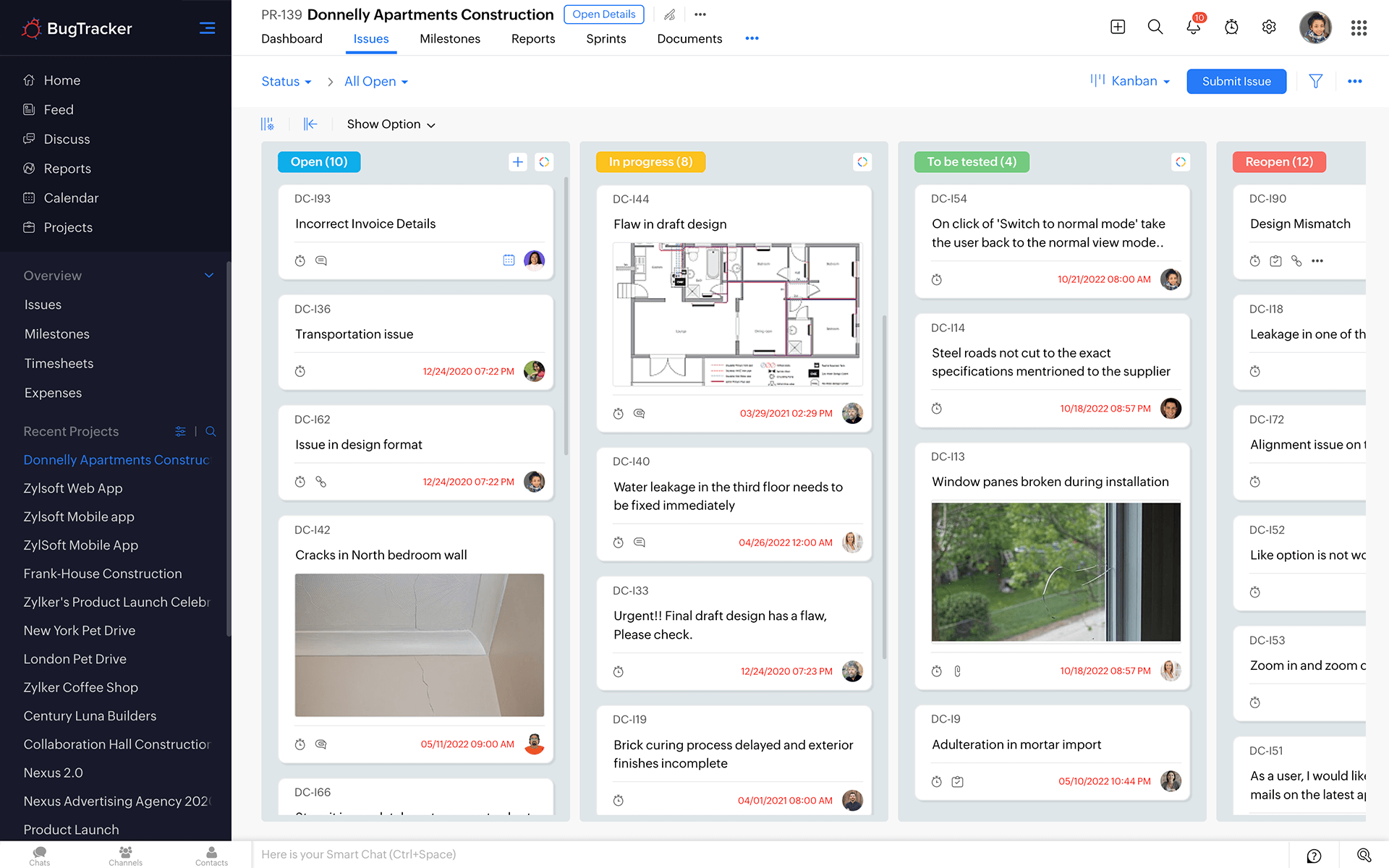 Customize the default view.
Create your own views of bugs based on criteria that matter the most to you. Simplify bug tracking by having a concise look at only what you want.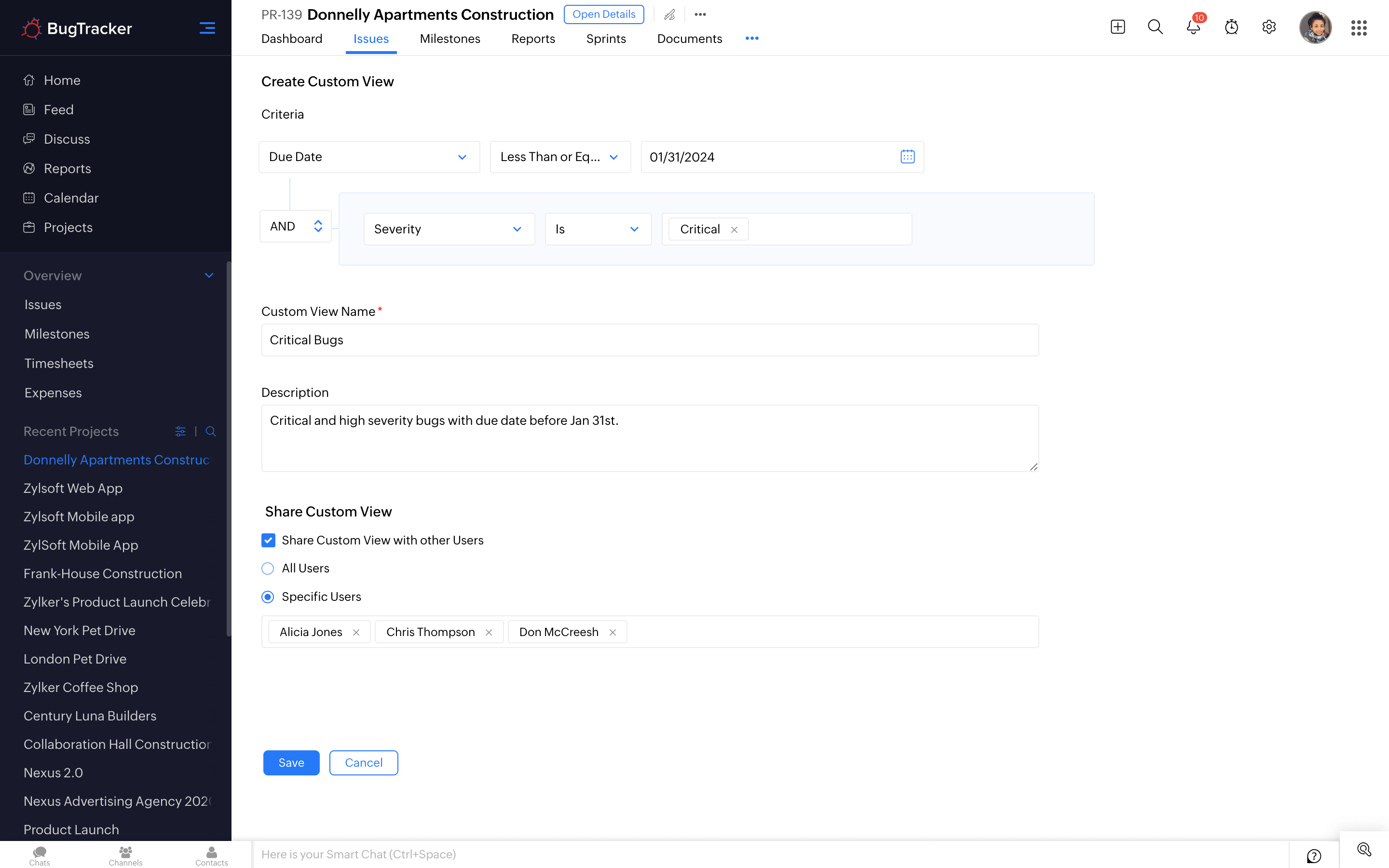 Track your progress with bug reports.
Review your work status with a summary view of the bugs. Choose among vertical or horizontal bars, pie or donut charts and track your progress with our basic and advanced suite of reports. Bug reports also group bugs under chosen criteria that will help you prioritize the most critical ones.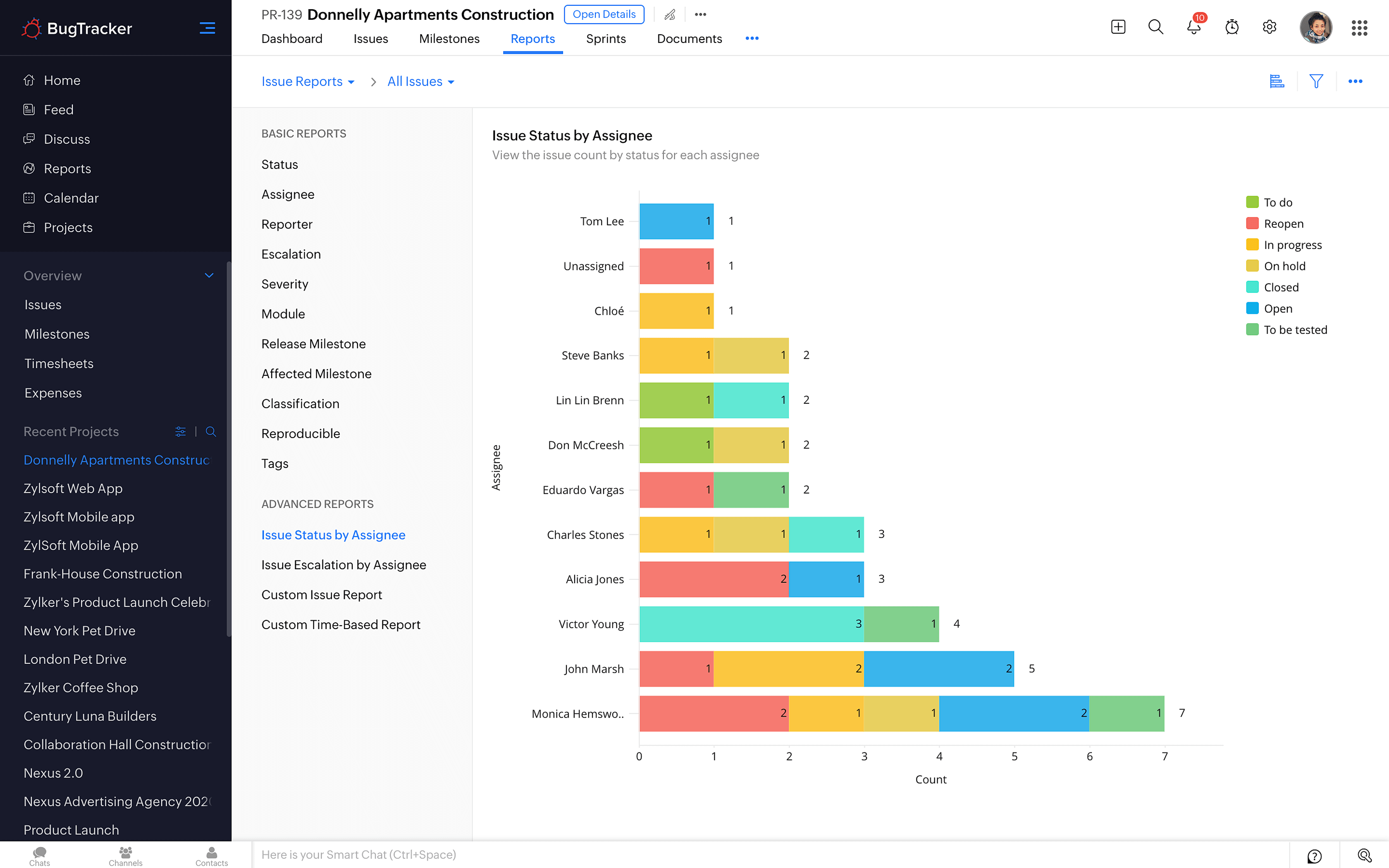 Stay on schedule with Milestones.
Milestones let you resolve bugs sooner rather than later. Instead of handling them one at a time in a long list, group them under separate Milestones and stay in control of your deadlines.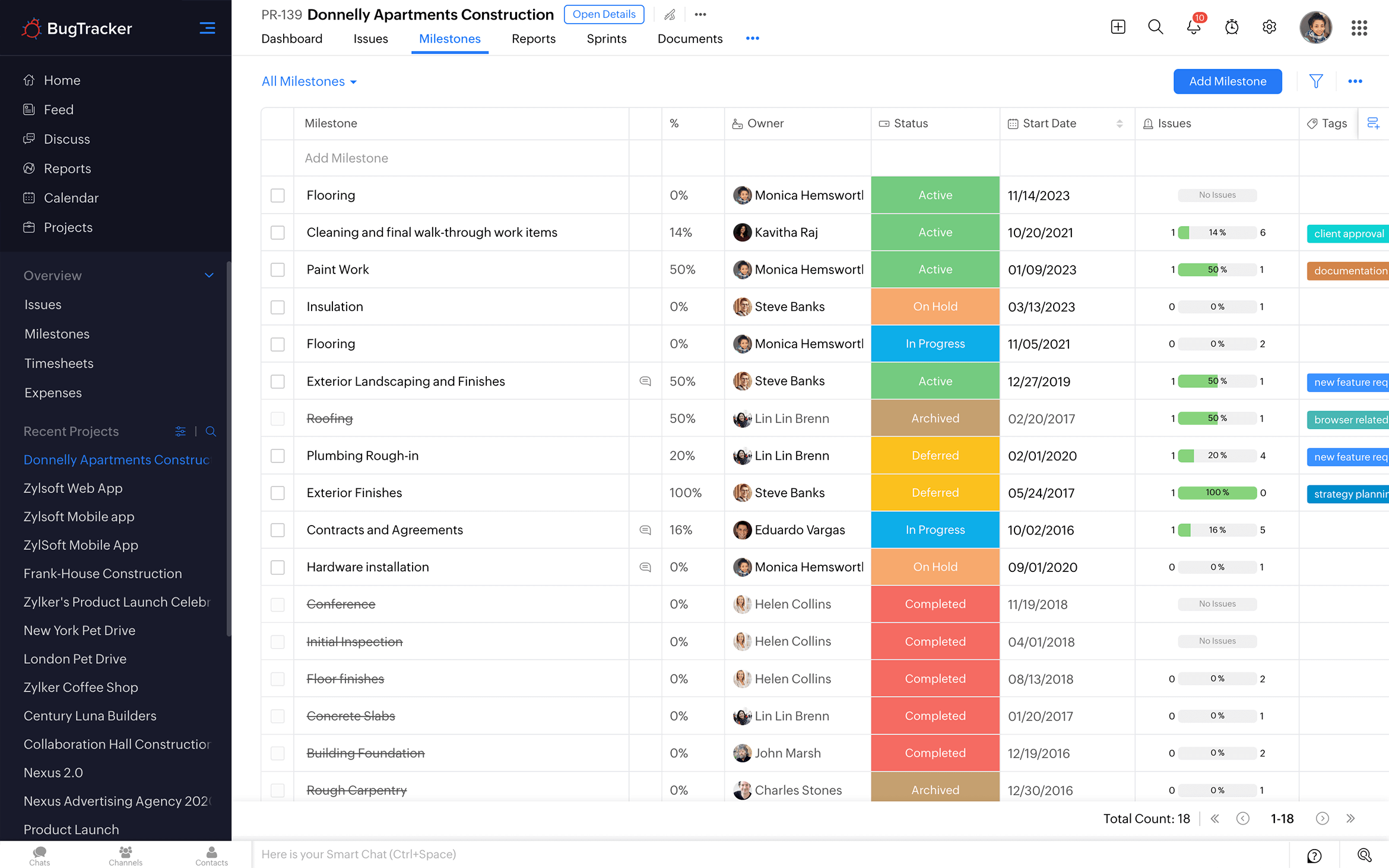 Stay updated with Dashboard.
Review your team's progress at a glance and stay on top of what's going on. You can even customize the dashboard to suit your needs.