How do I enter/update my credit card details?
You can make online payment for your Zoho Books subscription using your credit card. You can provide your credit card details while upgrading your account to one of the paid plans (monthly or yearly). Read more
The card details you provide will be saved for all future references and payments.
To update your credit card details:
Click the Gear icon and select Subscription. You will be redirected to the Zoho Payments page.
Click the Home icon present next to Manage Zoho Books Subscription.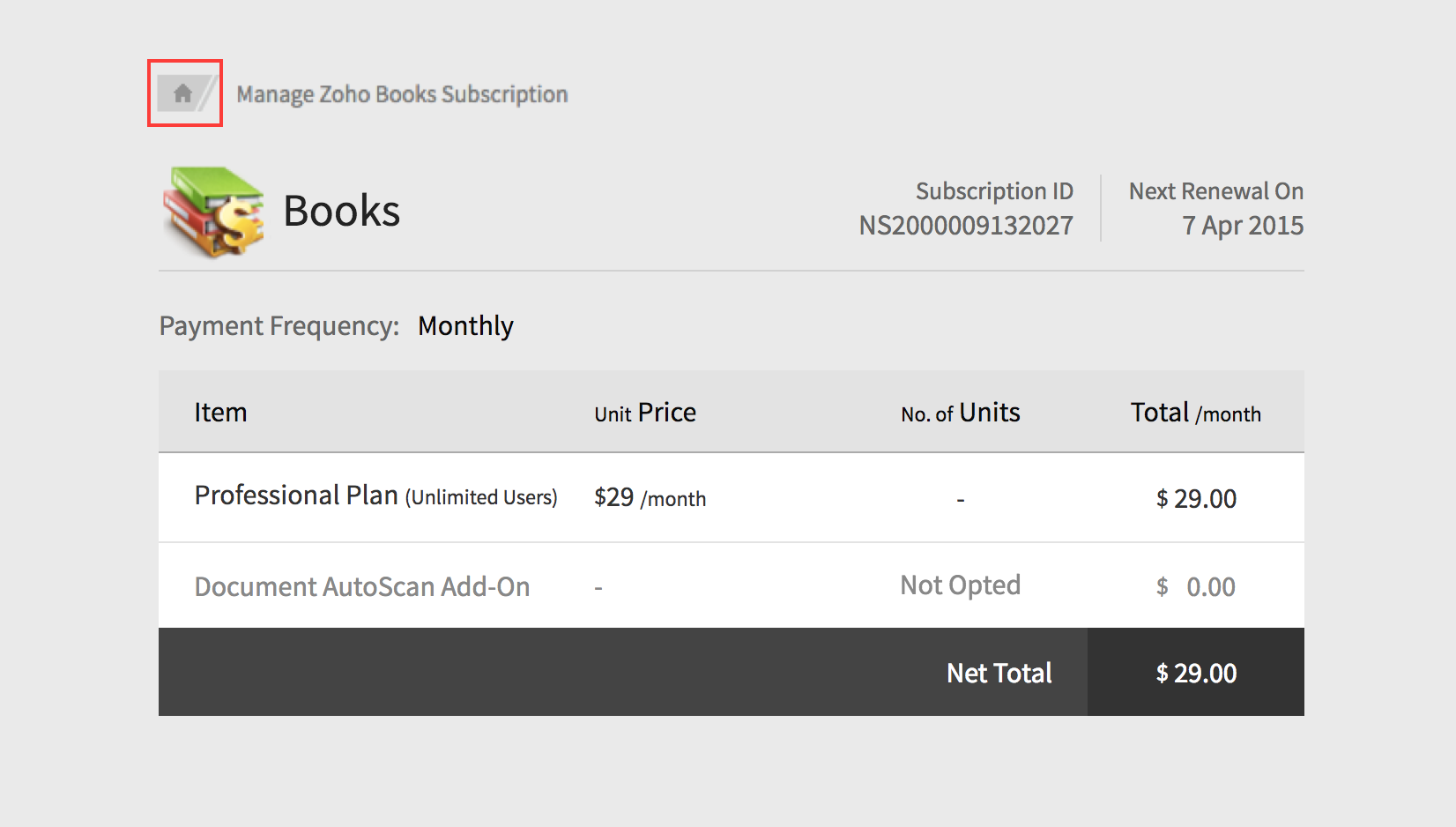 Select Update Payment Method under the Quick Links section.

Click the Payment Method tab.
Hover over the subscription and click the Change button to edit the card details.