I get the error message "File contains empty string as column header(s). Please check the content and try again." when I try to import a .csv or a .xls file. What should I do?
The error may be caused because of an additional separator (Comma in case of a CSV file, Tab in case of a TSV file) or an empty column present on a particular line. Remove the separator and empty columns and save the file. Finally, import the file into Zoho Books, match the corresponding fields and it should work perfectly fine.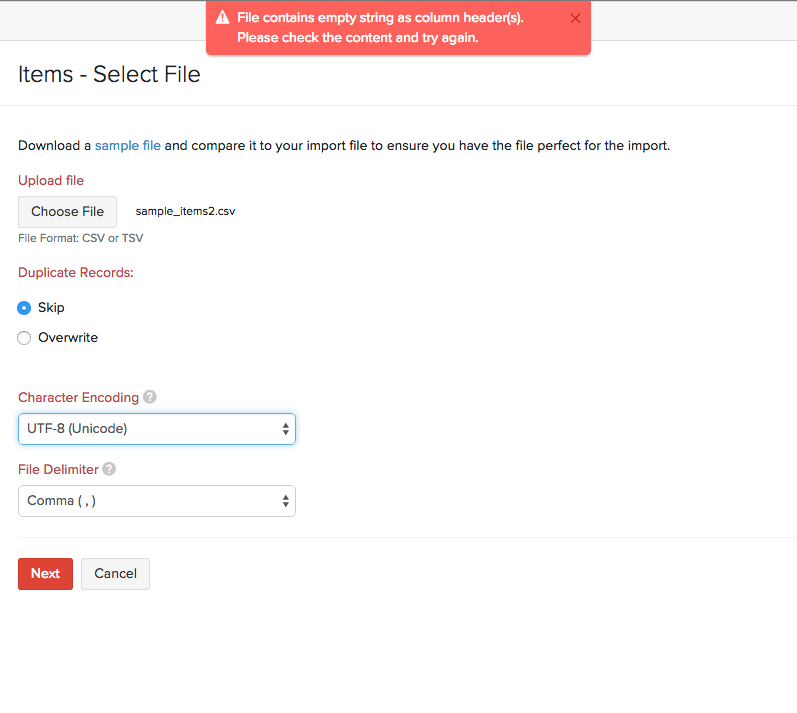 P.S: Also, while importing files, please make sure the columns do not have unncecessary separators(Commas or Tabs) or characters as this might lead to causing the above error.