You might have a lot of regular customers for whom you wish to give a great service. To do so, you can assign one of your employees to exclusively take care of the customer's transactions and other information.
You can assign a contact owner for a contact using either of these methods:
While creating a contact, select a user from the drop-down against the Contact Owner field.
You can also assign a contact owner in the contact details page by clicking on the More option on the top right corner and selecting Assign Contact Owner from the drop-down.
Select multiple customers, click on the More Actions option and select Assign Contact Owner.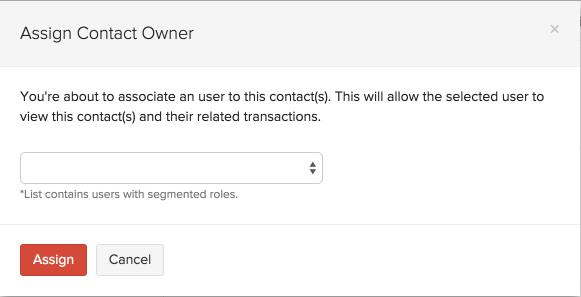 Note: Only active restricted users can be assigned as a contact owner. Also, a contact can have only one contact owner.
Click here to learn more about user segmentation in Zoho Books.