How to pay bill via check?
Go to the Bills module.
Select a bill for which payment needs to be recorded.
Select the Record Payment drop down and click on the Pay via Check option.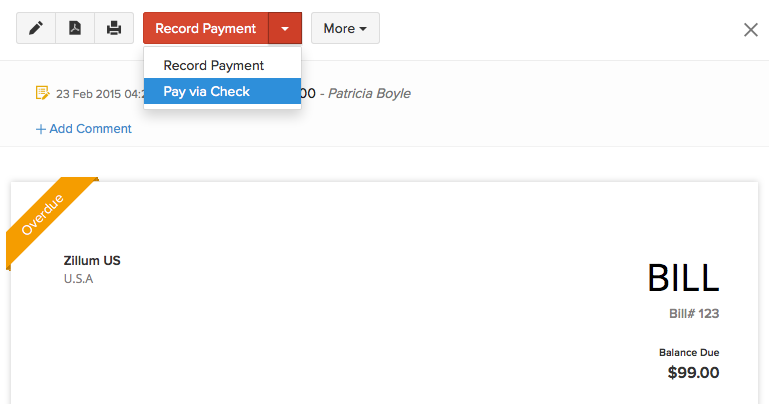 Enter the relevant details and select Save and Print Now or Save and Print Later.