1099 K form is sent by the payment card and third party transaction companies like PayPal, Amazon and eBay to the merchant account holders. It reports the transaction amount that took place in the merchant account for the previous calendar year.
If you run an online business and have clocked sales of more than $20,000 and over more than 200 transactions per payment gateway then chances are you would have received the 1099 K form from the payment card processors by January ending or in February.
The form reports the gross sales for the previous calendar year in a monthly break up format and all you need to do is reconcile that with your data in Zoho Books. The amount reported is in gross value so you will need to weed out the deductions, fees charged, returns or refunds made if any.
Here, we'll show you how to reconcile the amount in Form 1099 K with data entered in your Zoho Books account.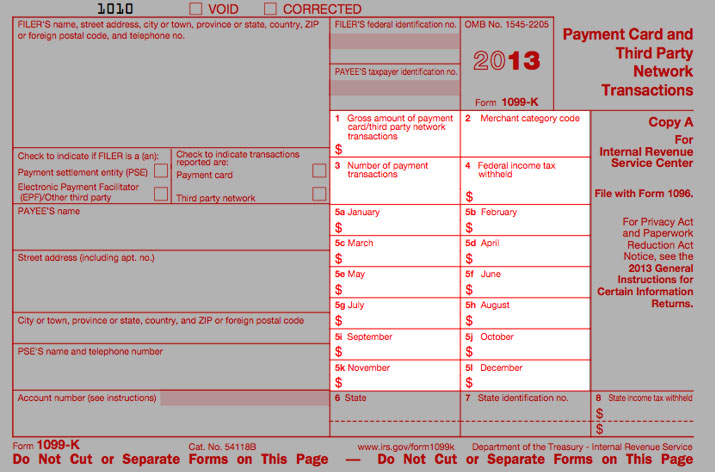 See the highlight area in your 1099K form, that's what is important here. It's the payment you received through the payment gateway which sent you the form..
Login to your Zoho Books account and head over to the Reports section.
Under the Invoice reports you will find the 'Payment Received' report which will list out all the payments recorded by you. If you have configured the online payment gateway then as and when your customer makes the payment via PayPal or other gateways, Zoho Books will automatically record a transaction for you with the payment details."

Run the report for the previous calendar year and you'll see a sample of transactions as shown below.

You can export the data as CSV file and filter the PayPal transactions alone.
Match it with amount reported in Form 1099 K and update any changes if any.