Upgrade Your Account
When you sign up for Zoho Books, you'll be offered a 14-day free trial. During this trial, you can try and test all the features. The trial version will have all the features that are available in Zoho Books.
You can upgrade to a paid plan anytime during the trial period or even after it expires. Once the trial period expires, you'll have to subscribe to one of our paid plans to continue using Zoho Books or continue in the Free plan. All the data that you store within Zoho Books during the trial period will continue to be available in your account after you subscribe to one of our plans.
To subscribe to a plan in Zoho Books:
Log in to your Zoho Books organization.
Click Upgrade in the top right corner of the page.

(or)
Go to Settings on the top right corner of the page.
Select Manage Subscription under Organization.
You'll be redirected to Zoho Store. Select any plan by clicking the Upgrade button below them.
Note: Plans can be selected on a Monthly or Yearly basis.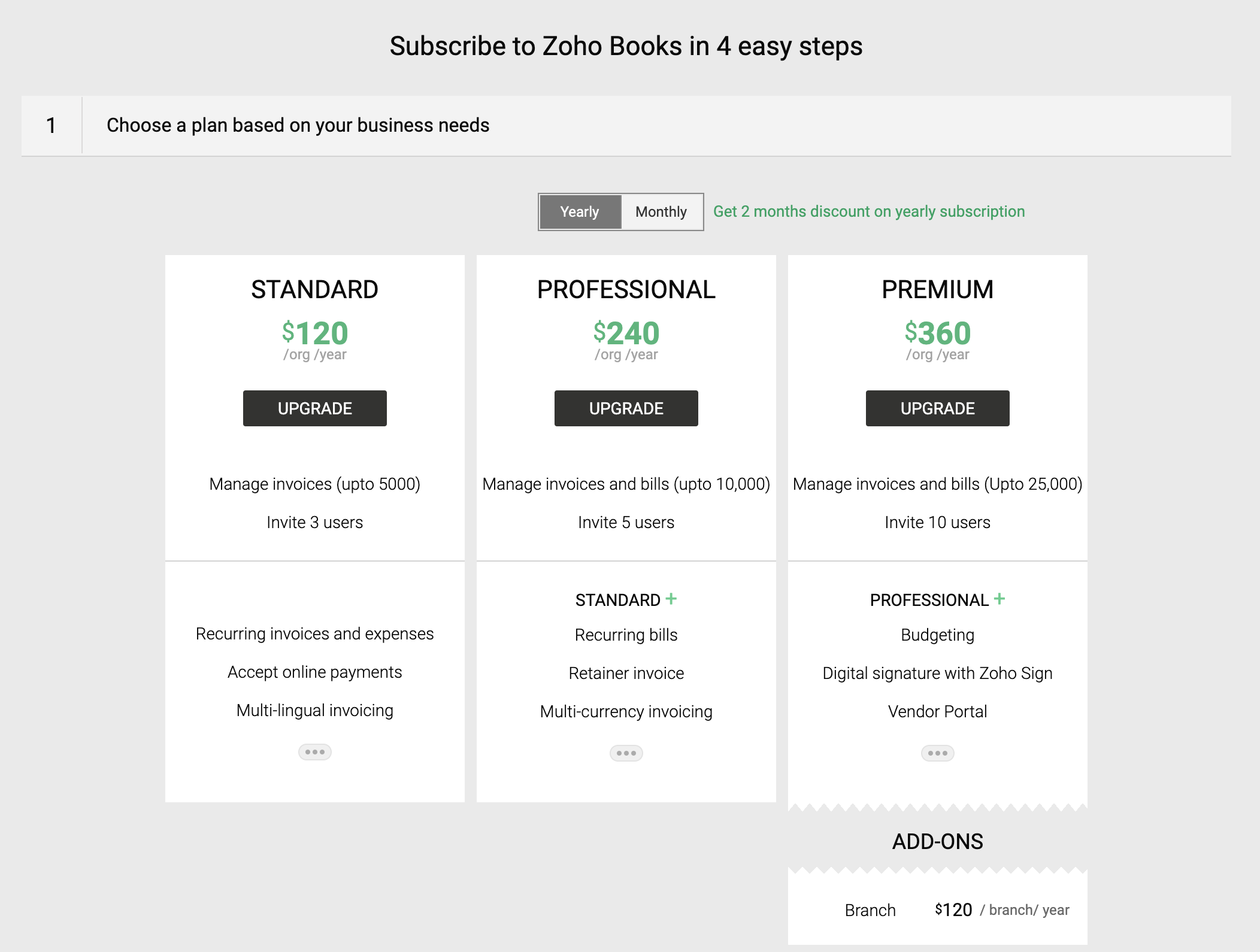 You can select Add-Ons such as Users, and Document AutoScan as per your need.
Click Continue.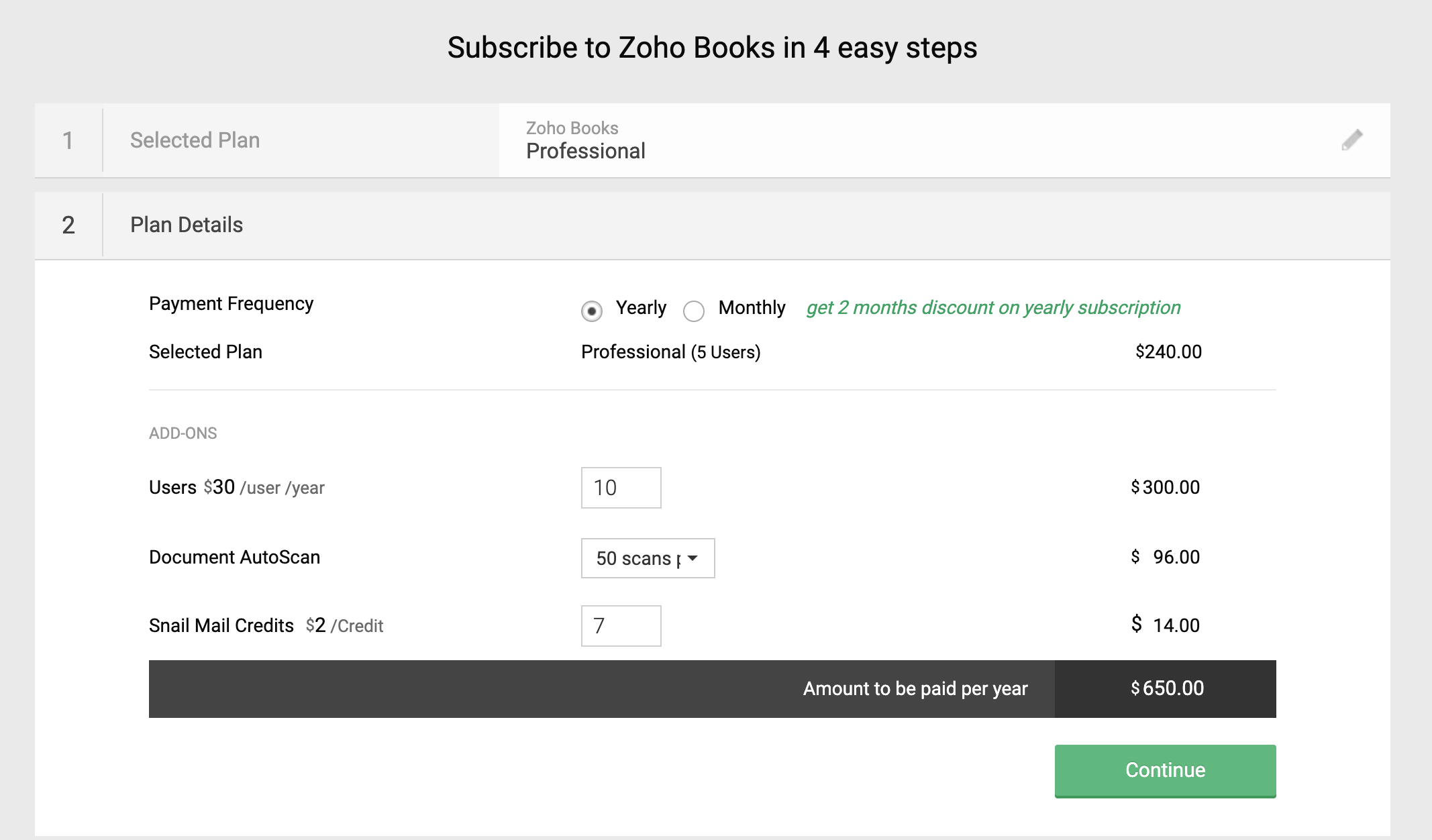 Verify your plan details before proceeding to make the payment and click Confirm.
Enter your Billing Address and select the mode of payment in the Billing Address & Payment Details section.
Enter your payment information and click Make Payment.
On successful payment, your organization will be switched to the corresponding plan that you've selected.
Note: The payment you make will be for a single organization in Zoho Books. If you have multiple organizations, you'll have to upgrade each of them separately to the paid plan.
---
Next >
Downgrade Your Account
---
Related