Upgrade from Zoho Invoice To Zoho Books
This page is a guide to moving your data and integrations from Zoho Invoice to Zoho Books. Follow these steps to start transferring data from your Zoho Invoice account to your Zoho Books account.
Steps to upgrade to Zoho Books:
Sign in to your Zoho Books account.

Click on the organization name on the top right corner next to the Gear icon and select Manage Organizations from the drop-down.
Click the 'Upgrade your Zoho Invoice Organization' button on the top right hand side of the My Organizations page.

In the screen that follows, select the organization to be imported and click the Upgrade to Zoho Books button to confirm.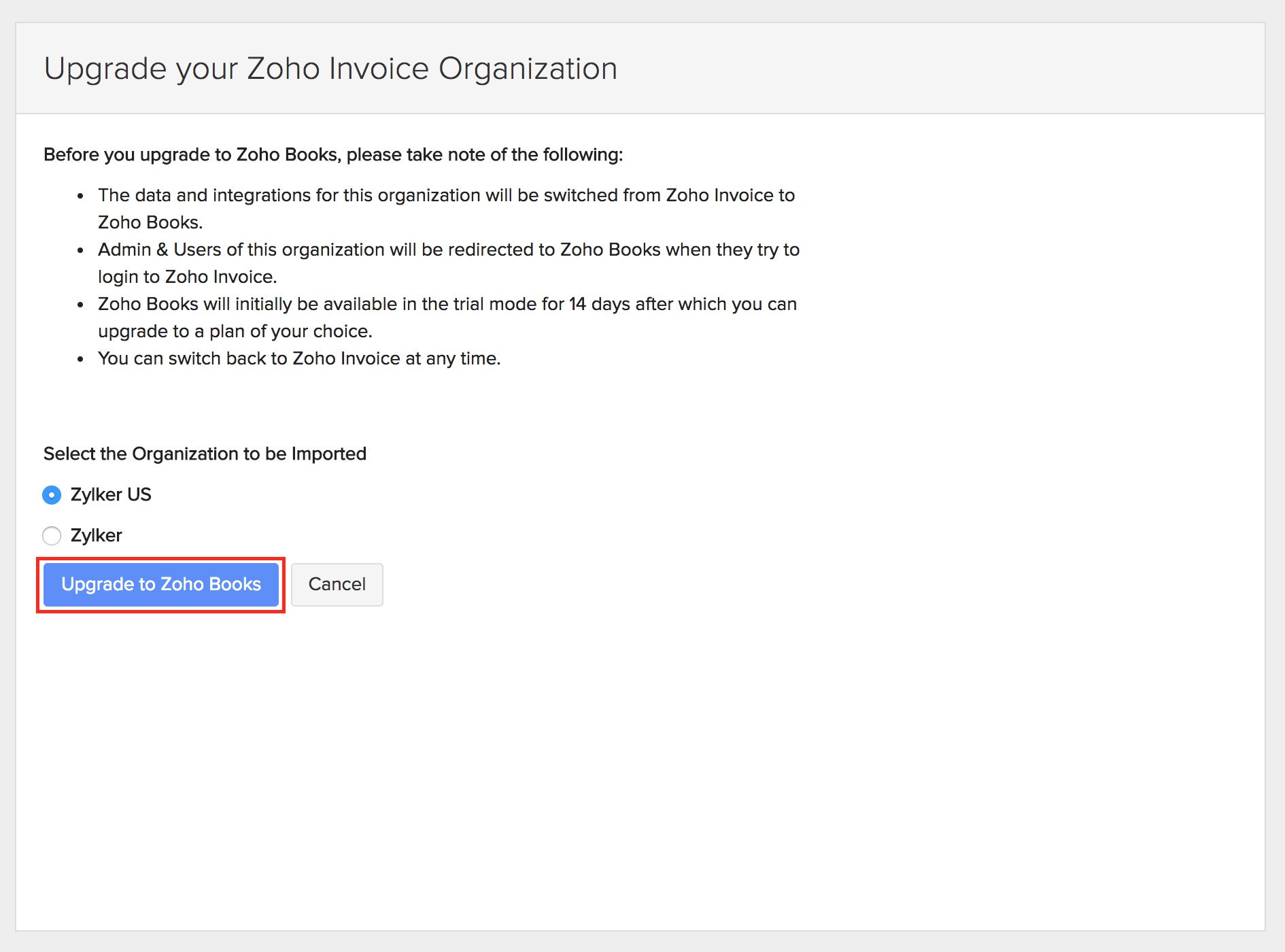 In a few seconds, your Zoho Invoice organization would be upgraded to Zoho Books.
---
Accessing the new organization in Zoho Books:
Once the upgrade is done, you will be redirected to the newly imported organization in Zoho Books. The username and password is same as that of your Zoho Invoice account.
Note:
The Admin and Users of the newly upgraded organization will be redirected to Zoho Books if they try to login to Zoho Invoice.
The Zoho Books organization will initially be in the trial mode. If you wish to upgrade to a paid plan, click on the Upgrade link next to the organization name.
You can always switch back to Zoho Invoice by clicking on the SWITCH TO ZOHO INVOICE link displayed on the banner at the top of your Zoho Books screen.
---