Over the years, technology has transformed the way we do business for the better. Right from selling to collecting payments and keeping financial records — every aspect of a business has shifted online. This transformation has helped businesses streamline many of their critical functions.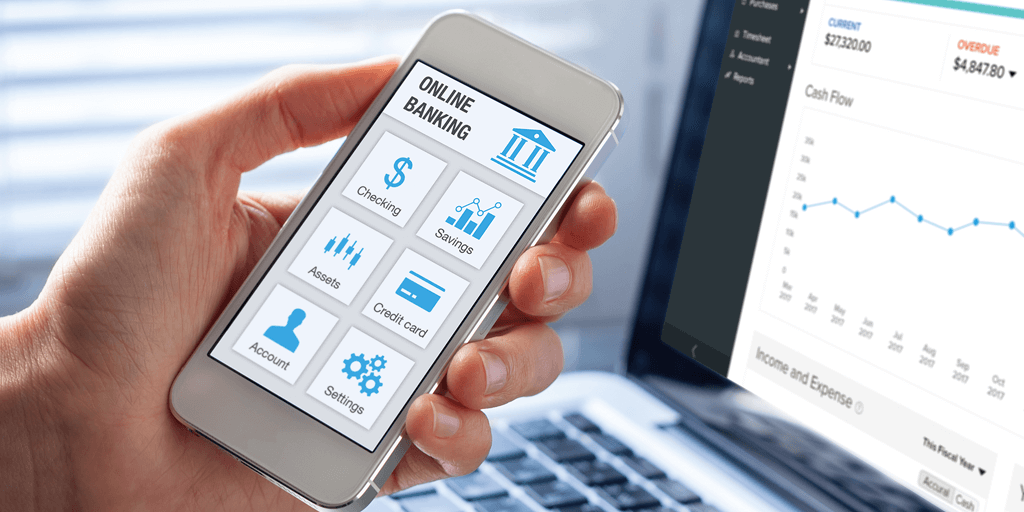 Despite this progress, as a business owner, you still spend time collecting payments, paying vendors, and reconciling bank transactions. Depending on the number of customers, vendors and transactions you have, this could eat up a couple of days of your time each month. To make matters worse, every time you pay or receive payments, or deposit or withdraw from your bank account, you have to accurately record the changes in your books of accounts.
Wouldn't it be infinitely easier to have a system that not only helps you spend less time recording transactions, but also automatically reconciles them with your bank statement? That's where contextual banking comes into the picture.
What is contextual banking?
Contextual banking connects your bank account with your online accounting system to make your financial operations more cohesive. With contextual banking, businesses can manage payables, receivables, and banking from a single platform. This saves you time by allowing you to do less data entry, which in turn reduces errors and brings more efficiency to your business. 
Let's take a look at how contextual banking helps you take care of all your financial management needs.
Receivables
According to a study conducted by credit insurance company Euler Hermes, only 20% percent of transactions in India are paid on time. 
Typically, business owners offer the payment methods that they are most comfortable with, not considering the fact that those methods may not be suitable for their customers. This causes further delays and gives room for late payments or worse, no payments.
Contextual banking helps you minimize the risk of getting paid late by allowing you to offer multiple payment options to your customers, such as debit card, credit card, net banking, NEFT, RTGS, and UPI. Since you are connecting your bank account directly to your online accounting software to offer these payment methods, the money reaches your bank account in two to three working days. As an added bonus, the corresponding invoice gets updated to 'Paid' status automatically. Contextual banking allows you to be more flexible in providing your customers with the freedom to choose the payment method they find most convenient. This in turn translates to getting paid faster. 
Payables
Paying your bills on time is just as important as receiving timely payments. If you don't manage your accounts payable properly, you can not only end up with insufficient funds and an unhealthy cash flow, but also cause damage to your relationship with important vendors.
Contextual banking makes managing your accounts payable a whole lot easier, since you can do it all from a single platform. You can capture all your bills, automatically receive notifications when they are due, and make payments from your online accounting software. Once the payment is made, the system will automatically update the corresponding bill to 'Paid' status. 
Bank reconciliation
Bank reconciliation is the process of identifying mismatches between your bank balances and your ledger transactions, and rectifying them. Depending on the size of your business and the number of transactions, on average, manual bank reconciliation can take a couple of days in a month and is prone to errors. 
Instead of spending hours on reconciling, fixing errors, and re-reconciling, contextual banking fetches your bank statements and automatically reconciles them with your relevant transactions. This reduces the possibility of manual errors and saves you loads of time. 
Reports
Having an up-to-date picture of your finances — including payables, receivables and bank balances — can give you a lot of important insights about your business. For example, it can tell you if you need to revisit your collection practices or manage your payments better. If you know how your business is doing, you can make important decisions such as opening another branch in the city, or buying from an international vendor to expand your product offerings. 
With contextual banking, you will have a true picture of your financial health at all times. You can run financial reports like profit and loss statement, balance sheet, cashflow, and many others instantly, and know your up-to-date balances at any time. 
When you're running a business, it is easy to get overwhelmed managing your finances. Remembering to pay bills on time, reminding customers to make payments, reconciling your bank account, and keeping your books up-to-date can seem daunting. When you connect your online accounting software with your bank, you can manage your financial operations easily with twice the efficiency and half the effort.