Bookings goes the extra mile...
...to make your discovery calls sail smoother
Time zones
Your booking page and notifications auto-adjust to time zones, so neither you nor your customers have to do the math. Everyday work becomes easier than ever.
Personal pages
Every sales rep in your team gets their own booking page to share with prospects. No confusion of who gets to convert whom.
Staff allocation
Calls are designated on a humanitarian basis. Sound fancy? Our algorithm auto-assigns appointments to the least-busy sales rep that day so that everyone gets equal footing.
Multi-lingualism
Sprechen Sie ein weiterer Sprache? No problem! Zoho Bookings works in over nine languages, including Spanish, Mandarin, Japanese, and—you guessed it—German.
Contingencies
There's always another commitment that shows up from nowhere. Set up flexible time periods for customers to reschedule and cancel calls so you're prepared for last-minute changes.
In sales and in scheduling, you've got to be well-connected.
Zoho CRM
In sales, customer relations is everything. That's why as soon as your client schedules a discovery call, we send their details right into your Zoho CRM account.
Zoho Meeting
Discovery calls strength your relationship with the client. To take it a notch further, make it a video call. Show your clients how much you value the relationship, and we'll support you throughout.
Zoho Calendar. Or, well, Google.
As soon as your client schedules a discovery call, we'll add that right into your calendar. Whether you're part of the Zoho fam or you use Google calendar, we'll make sure nothing clashes.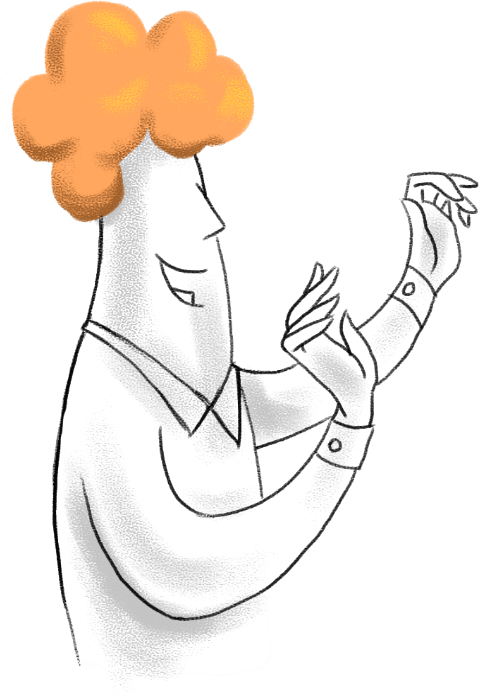 Psst. Using a different CRM?
That's ok! We have Deluge, our in-house scripting language, which you can use to connect with any third-party software. We also have APIs, if you're into that sort of thing. If not, we have reliable customer support 24/5.
No frills. Only the essentials for ease of use.
Step 1: What
List out discovery, sales, demo, and support calls separately, with descriptions if required, so that customers can easily decide what they want to discuss. Want to make things simpler? Have a single service and skip the first step altogether!
Step 2: When
Specify your availability and we'll automatically draw up a calendar with slots open for bookings. Don't worry, we'll carefully prevent double bookings during your other commitments and lunch and coffee breaks.
Step 3: Who
Customize the final step by adding more questions to the sign up process. We'll gather contact details for basic communication, but you can also include checkboxes, multiple choice questions, notes, and more.