What is a discovery call?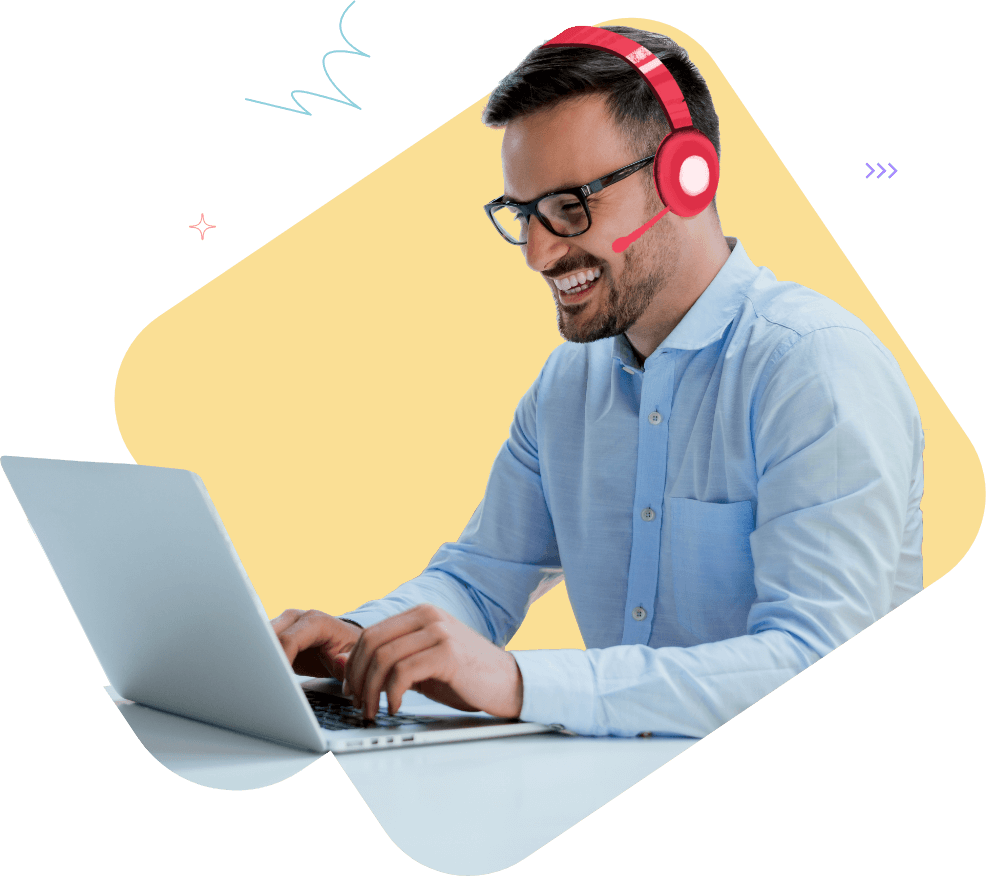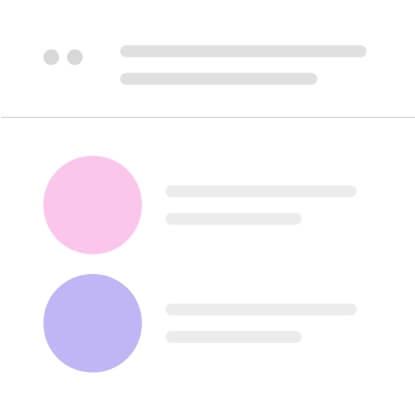 A discovery call is the first call with your prospect after they show interest in your product or service. It's an opportunity for you and your potential client to get to know one another.
You learn about their company, their goals, and their values and then decide if they're a good fit.
They either move to your sales funnel or be disqualified.
Imagine if your prospects aren't qualified and they enter your sales funnel. Your sales reps spend hours or days working with them only to realize that they aren't a good fit.
Not only would it be a waste of your sales reps' time and energy, but it also won't help your financials.
Questions are key to your sales team getting the relevant information to qualify your prospects.
Discovery calls focus on questions that encourage the prospect to talk about their business, their needs, and the problems they're facing.
That makes it easier to assess whether there's the scope to offer a solution with your product or service.
Otherwise, the sales process is more like throwing darts in a dark room and leaving it to chance to hit the bullseye.
What do buyers want from sales pros? 69% say, "Listen to my needs." (Hubspot)
Is a discovery call even necessary?
Whether you call it a discovery call or a sales call, the fact is, without asking your prospect questions, you can't know what they're looking for.
Imagine someone is looking to buy a pencil, and you sell them an apple and convince them it'll help. That's exactly what happens without discovery calls.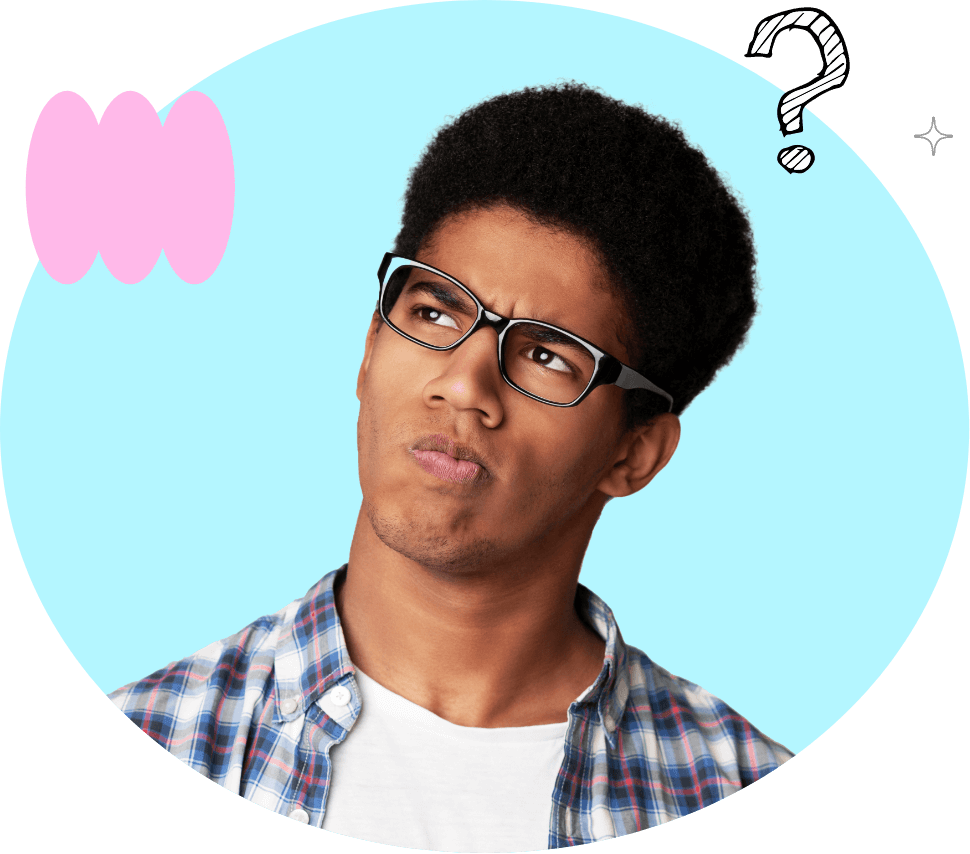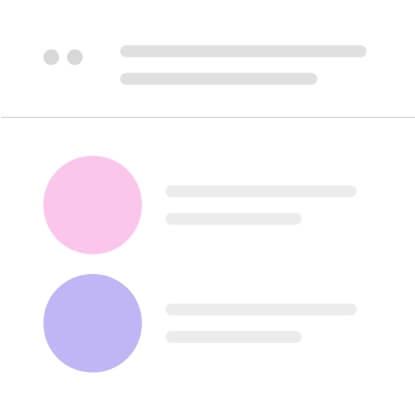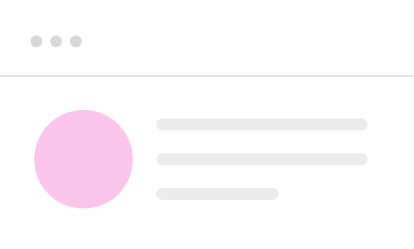 How to run a successful discovery call
There isn't an ideal template for a successful discovery call. Every call is unique and your sales rep has the chance to try out different techniques. That being said, there are a few pointers to make the most of the call.
01
Research before getting into action
Some quick research on your prospect and their business will put you on the same page, and helps you frame your questions accordingly.
02
Communicate the goal
During the call, it's a good idea to start by coming to a consensus on the agenda of the call. That way, you both know the direction the call will go in and the likely outcome of it.
03
It's a conversation, not an interrogation
Avoid asking yes/no questions. Instead, ask open-ended questions that encourage them to talk about their business and their current problems.
04
Listen, listen, listen
During the conversation, your prospect will share about their business situation and problems they face. Listening to them intently will help you to uncover their pain points, and that's your key to offering your solution and bringing the sale one step closer.
05
Point in the right direction
Before you finish the call, let them know the ways you can help them to solve their problem, and come up with a plan of action accordingly.
How do you prepare for all of this? If you're a good communicator and a listener, half the job is done.
The remaining part is all about asking the right questions and connecting the dots. It'll become second nature after engaging with a lot of prospects.
To sum up, here are the benefits of a discovery call:
Establishes trust and authenticity.
Helps to qualify your prospects and spend your valuable time with only them.
Enables you to understand their business, their needs, and their pain points.
Offer relevant solutions based on their needs.
Sets the tone of the relationship with your prospect.
Helps you move closer to closing the sale.
"How you sell matters. What your process is matters. But how your customers feel when they engage with you matters more." – Tiffani Bova
Asking the right questions
You might follow methods like BANT (Budget, Authority, Need, and Timeline), or MEDDIC (Metrics, Economic Buyer, Decision Criteria, Decision Process, Identify Pain, Champion), or SPIN (Situation, Pain, Impact, and Need-payoff) to guide your discovery calls.
Or, you may create your own model, based on your specific product/service. Either way, asking questions is your only way to uncover these answers, which help you determine if this prospect is likely to become a long-term customer.
Remember, the idea behind asking discovery call questions is to find out how you can meet their needs.
What most of them are looking for is a personable experience. Build a good conversation and follow-up with questions to understand them better.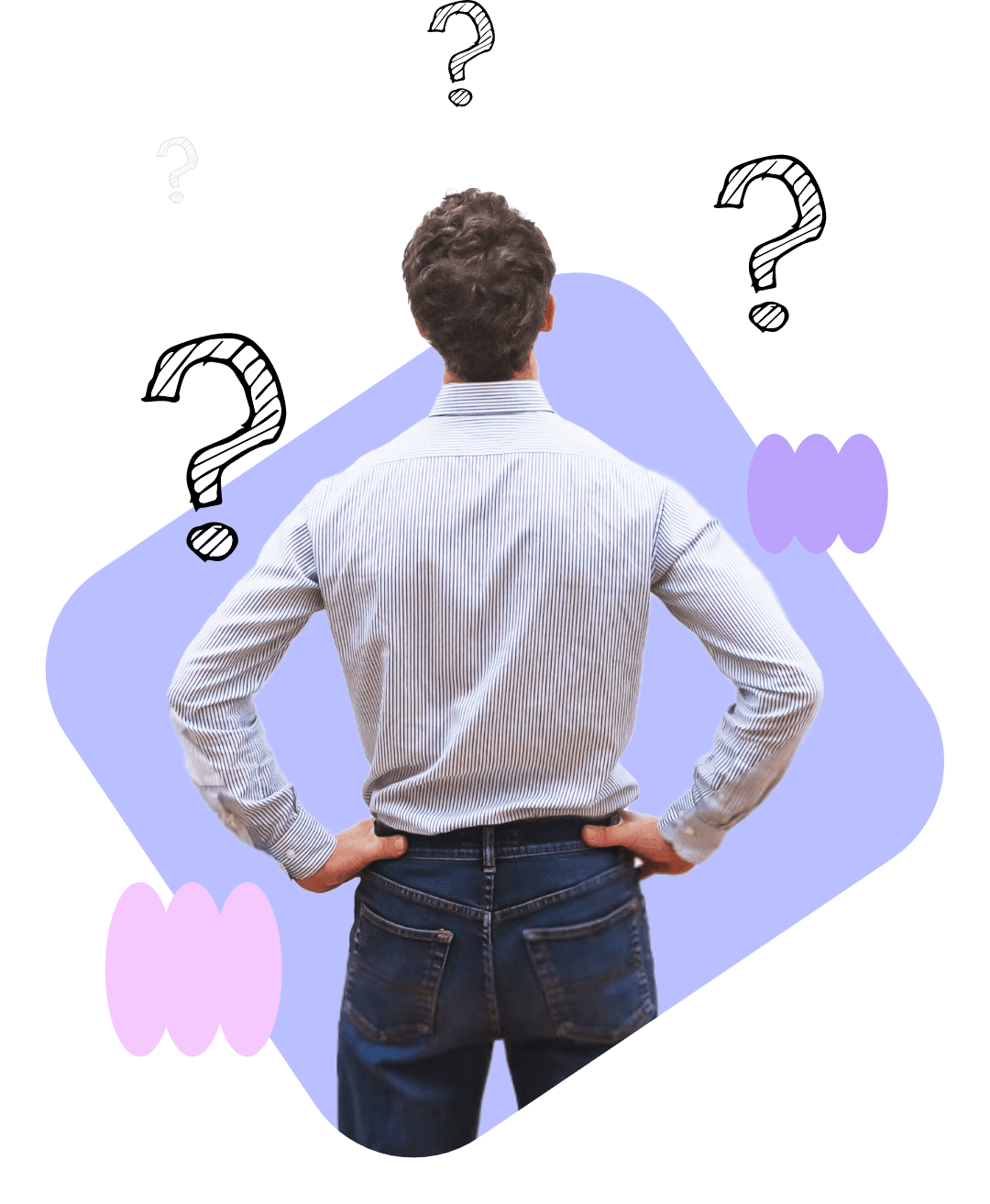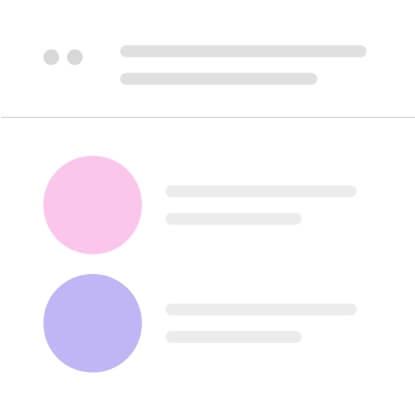 Building conversations through questions
As much as we emphasize asking questions, your discovery call with your prospects is not an interview. The idea is to let the dialogue be more conversational and two-sided.
What do buyers want from sales pros? 69% say, "Listen to my needs." (Hubspot)
The hellos
After the initial exchanges of greetings, talk to them about their company and what you found to be fascinating about it.
This lets the prospect know that you've done some research and that this call will be worth their time.
You can also relate to them by talking about something in common that you share.
Example:
'I must say that I loved seeing your Chief Happiness officer, Leo, on your website. We have a 6-month-old pup as our Happiness officer, they are such an important part of our workspace, aren't they?'
Getting basic info
After you find out if your prospect is ready to engage further, you can start getting to know their business and their roles from their perspective.
Your research before the call covers the basics, but this lets you know if there's anything that you may have missed.
Example:
'So, Mark, you and your team provide a CRM solution for your customers. I'd love to hear more on it and how your typical day goes?'
Here's a quick tip: When you get an answer, avoid jumping to the next question.
Your prospect may have given some information that's worth noting down or following up on. Acknowledge your prospect's answers and then lead them to the next questions.
A hassle-free way to take down notes while you're on a call is by using Zoho Notebook.
Understanding their goals and problems
Every company has goals to achieve and faces problems trying to reach those goals. This is where you see if your product or service can help them overcome their hurdles.
Asking questions about your buyer's goals and pain points leads to better sales success. (Gong)
Examples:
'Mark, I think what you guys are doing is amazing, making data handling simple for your users. Are there any goals that you've set to take your product to the next step?'
'Those are brilliant goals and I have a feeling that you and your team will achieve them soon. Are there any hurdles that you guys are facing to reaching that goal, Mark?'
'Based on what you said, I can see how x is posing a problem for your team. Tell me something, what's the impact of x on your business so far?'
Uncovering pain points
For every problem your prospect's business faces, there's an underlying pain point. It could be revenue impact, customer dissatisfaction, losing sales, or something else.
Uncovering those specific pain points is what makes them realize the importance of implementing a solution ASAP.
Examples:
'It sounds like x has been making things difficult. What's the biggest challenge you've faced because of it?'
'Have you tried a solution for this before? Is it giving you what you need to ease this problem?'
Scope to offer solutions
Up to this point, it may seem like your prospect checks off all the points necessary to try out your product or service.
There may be situations where they're window shopping or aren't sure about their budget. Finding answers to this will help you navigate your prospect accordingly.
Examples:
'Mark, if the existing solution isn't solving the problem, as you mentioned, I'm curious to know if there are any roadblocks to implementing a new solution?'
'How soon are you and your team looking to find a solution to fix the problem?'
'Is there a budget you've allocated for the solution with your finance team?'
Disqualifying
If you feel like the prospect won't be a good fit based on their answers, you can talk about your product or service and let them know why you think things may not work out.
Examples:
'Mark, I appreciate your time, but based on our discussion it seems to me that your needs and our offering aren't compatible... I know I must have caught you in the middle of many things, I'll let you get back to it now. Thank you.'
In case the prospect keeps trying to find a way to make it work, you can always rely on using the ever famous excuse of 'I'm afraid that's all the time I have now, I have another call in a few minutes.'
Initiating the next step
If your prospects end up being a good fit, you can now talk about your product or service and help your prospects move into the sales pipeline.
Examples:
'Mark, I understand your concerns and how x has caused problems, I'm sure you know about what we offer. Let me briefly tell you what we do and how we can offer help...'
'Based on what I've shared, would you be interested to see how we can help you out with a demo in the next call?'
'Do you foresee any potential hurdles we might hit when we initiate our process of working together?'
Wrapping up the call
Phew! Now that you guys have discussed everything, it's crucial to sign off on a positive note. Thank your prospect for taking the time to discuss this with you.
Based on what you discussed, lay out the next steps and what you can expect in the following days. Get the ball rolling for the sales team to pick it up from here.
Whether you ask these questions or any other questions, ensure that you ask open-ended questions that encourage them to talk more.
Questions that they can answer in one word won't help anyone.
If you're just starting on your journey as a sales rep, asking these questions can be difficult or even uncomfortable.
If you can't ask about problems, you can't talk about solutions. These questions will help you to help your prospects better, just keep practicing with every call.
"If it scares you, it might be a good thing to try." – Seth Godin, Founder and CEO, Seth Godin Productions
Lost track? Get back on
During the conversation, your customer may go off track and talk about something new altogether.
They may talk about a feature of a product they're already using or different solutions they were offered. The information may not be useful to you, but they may not know that, so it's essential to let them know and steer the conversation back to the agenda.
Example:
'Mark, it seems to me we've come a bit off track from what we were discussing, is it alright if we can come back to our agenda for the call?'
Maneuvering a cold prospect
There's only so much you can do in terms of preparing and asking questions on the call. What if they're giving you one-word answers, or being uptight and not conversing much?
It's good to remember that the prospect has taken the time to attend the call with you, which only happens if they're interested in your product or service.
We'll have to face the fact that no one likes to talk about their problems to a stranger, so establishing rapport and making them feel comfortable is paramount before you dive into other things.
Even after a good start, some prospects may be hesitant to talk about certain questions regarding their business problems, pain points, or budget.
What's the magic formula? Trust. Show them that you're on the call to listen to them. Don't make them feel it's a sales-focused call.
"Establishing trust is better than any sales technique." – Mike Puglia, Chief Marketing Officer, Kaseya
Example:
'Mark, I understand the importance of your business scaling. I'm here to help you out to see if we can offer a solution for X to make your CRM better than your competition.'
"Approach each customer with the idea of helping him or her solve a problem or achieve a goal, not of selling a product or service." – Brian Tracy
Can a discovery call fail to give a result?
Not really. A discovery call is all about listening to your prospect and understanding their business needs. As long as your sales rep is communicating well and navigating the prospect in the right direction, the outcome of the call will be beneficial.
If the prospect is a good fit, you can move them into the sales funnel. Discovery calls also help you understand if this is likely to be a low-value sale or a high-value sale, based on the prospect's business size and goals.
If they aren't a good fit, not only do you save time, but you can also nurture them with campaigns or email marketing about your product or service. They may still become a customer later on.
Making a good first impression is crucial, right? Then why rely on just a phone conversation, when you can wow your prospects in an online meeting? Zoho Bookings allows you to effortlessly schedule a discovery call via Zoho Meetings or Zoom.
Here are the 20 best discovery call questions for you to pick from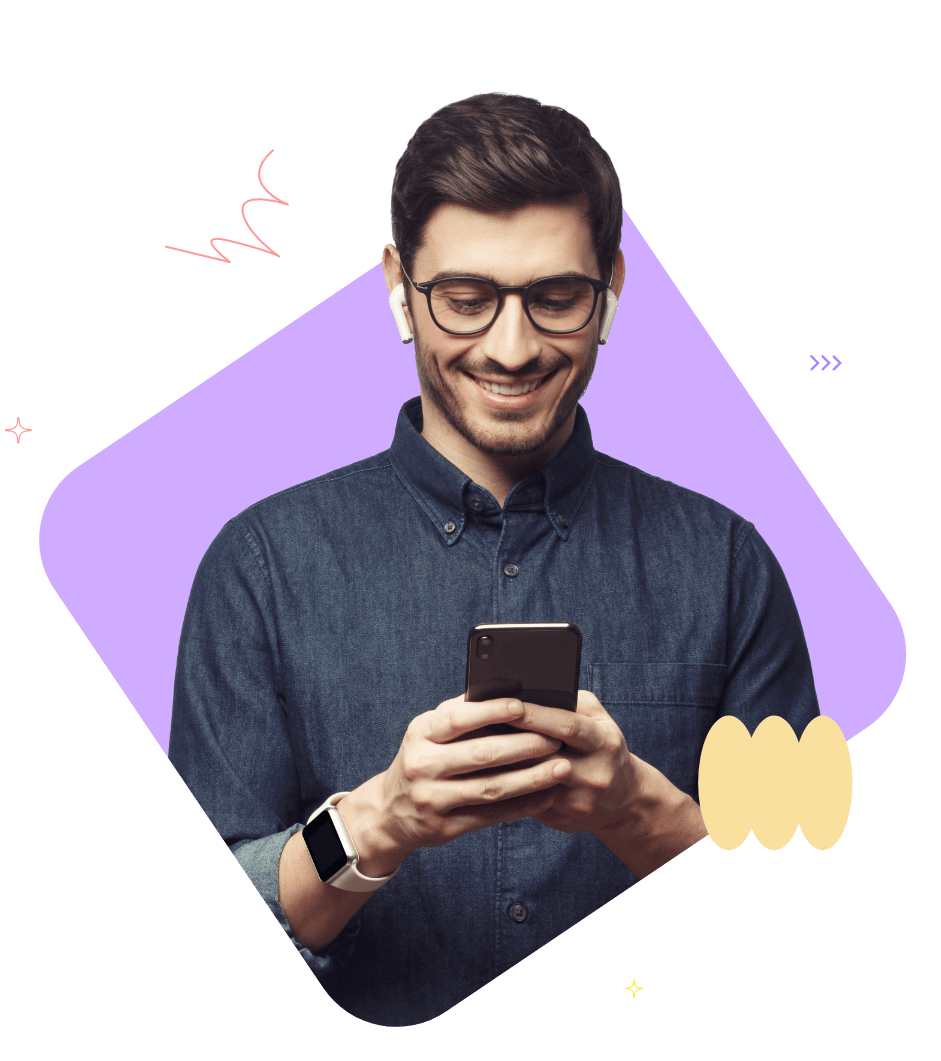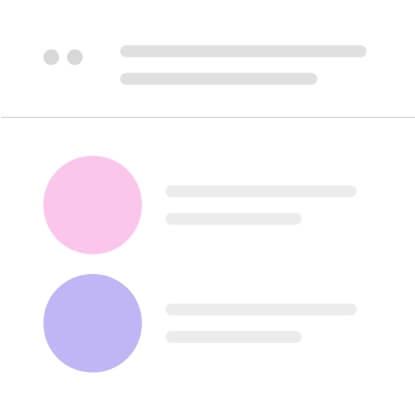 For basic information:
1.

Can you tell me about your company?

2.

Tell me about your role. What do you do day-to-day?

3.

How did you hear about us?
For identifying prospect's needs:
4.

Talk me through the challenges you're looking to solve.

5.

What solution are you currently using to do that? What's working/not working with that solution?

6.

What kind of results do you expect from a new solution?

7.

What are the must-have features of a solution? What features are necessary for you and your team?
For uncovering their problems and pain points:
8.

How do these challenges impact your business?

9.

How does picking the right solution impact you?

10.

If you don't find a solution for the problem, what will it look like in 6 months?

11.

How is this issue affecting the rest of your team?

12.

What would success with a new solution look like to you?
For uncovering possible roadblocks:
13.

Where is this on your list of priorities?

14.

Talk me through the goals your team/company has for the upcoming year.

15.

What are the main obstacles to these goals when it comes to implementing a solution?

16.

How is your budget established for a solution like this?
For taking the next step
17.

If we can help you solve your problem, what would we need to do to make a deal happen?

18.

Which aspects of a solution are important in deciding which product is right for you?

19.

What are potential curve balls?

20.

If I could give you a solution that fits what you're looking for, who else would need to get involved in this process?
Conclusion
It's not possible to have a single solution to all business needs.
Your goal as a seller should be to ensure that the prospect ends the call knowing who you are, what you do, and how you can help.
This structure and the questions are just guidelines for you to navigate through the call.
What matters is the effort you take to understand and collaborate with your prospect to provide them solutions. That's what sparks a good impression.
Then, they will value your product or service and ease their way into your customer list.
"Don't celebrate closing a sale, celebrate opening a relationship." – Patricia Fripp