Let us make yours the most exceptional space out there
Custom booking pages
Share or embed individual booking pages for each hall or room. Every page is customizable, so you can add your logo, welcome text, images, and custom URLs to help each space stand out.
Online payments
Get paid right away. Choose from a range of popular payment gateways and collect fees in full or as deposits. In fact, you can require that reservations are accompanied by payments to make sure you only attract serious clients.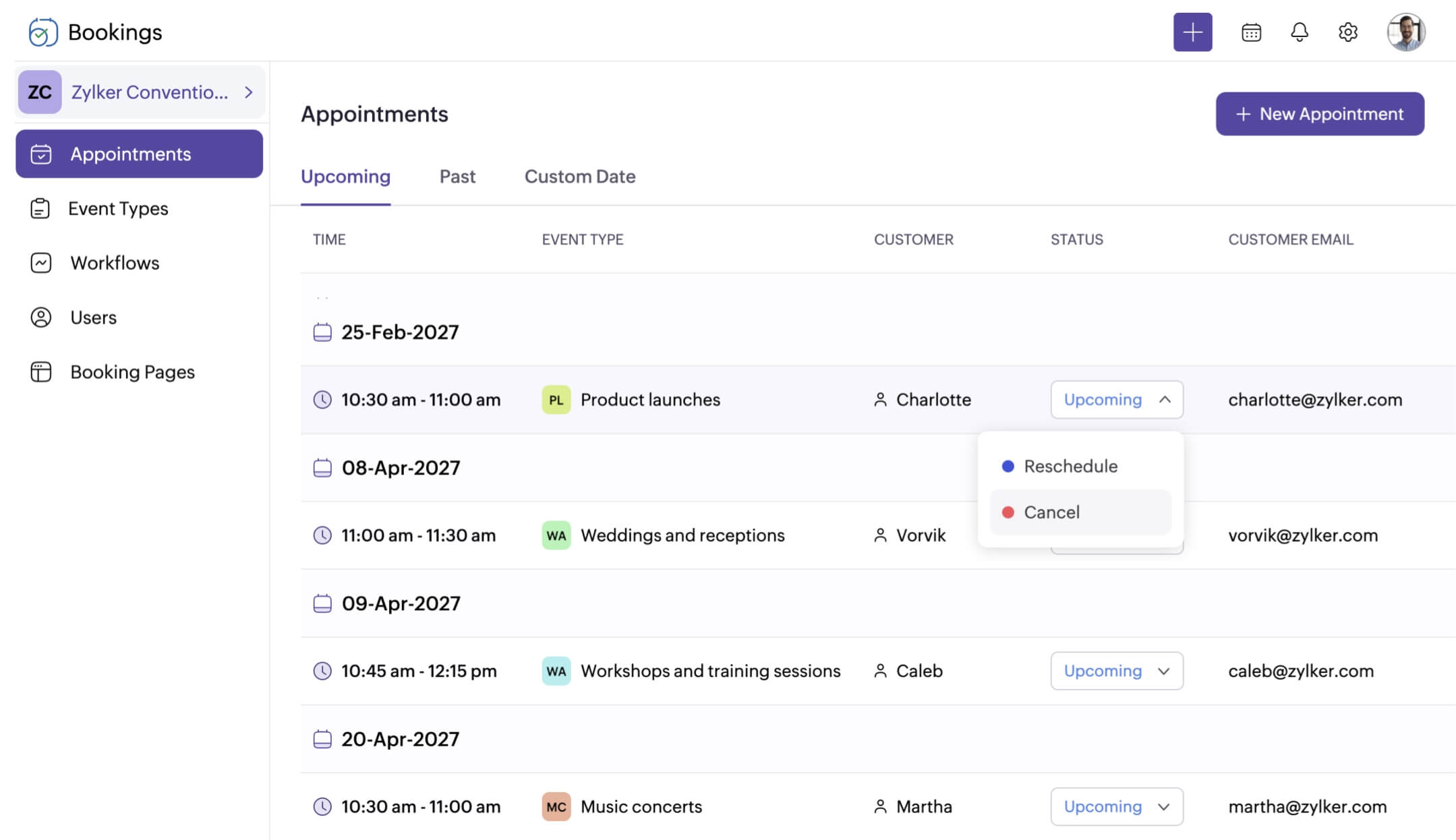 Stress-free managing for conference room and event space bookings.
Customer managemet
From contact details to latest bookings, refer all of your customer information on Zoho Bookings. If you already have a CRM system, you can even sync these details for easy access.
Multiple locations, one database
Managing properties all over a city or region? No problem. Maintain separate workspaces for each location while accessing them all from one place, whether via the web or the mobile app.
Automatic sync across calendars
Taking time off or have other week-day commitments? Just sync your Google and Zoho calendars and we'll block off times you're unavailable. No double bookings, no worries.
Individual calendars for staff
Each staff member gets their own profile. They can customize their working hours, block time off, add special working days, sync schedules with their calendars, and stay up to date using notifications or their mobile app.
Custom booking policies
Your place, your rules—define custom deadlines for bookings, reschedules, and cancellations, and we'll automatically prevent those unwanted last-minute surprises.
Your next big event's on us
Try Zoho Bookings—no upfront fees and no credit card necessary.
Get Started
Say hello to smart scheduling