Move away from messy schedules
Anytime scheduling
Add your business details—working hours, contact details, social profiles, staff members—and you'll get a complete scheduling page that you can embed on your existing site or share. What's more, you can even personalize it with your logo, business images, and a message to your customers.
Online invoicing
Configure prices and payment preferences on your booking page. Customers can pay when they book using any of our popular payment vendors like PayPal, Stripe, and Authorize.Net. You can automatically get paid and relax knowing you're not wasting your time.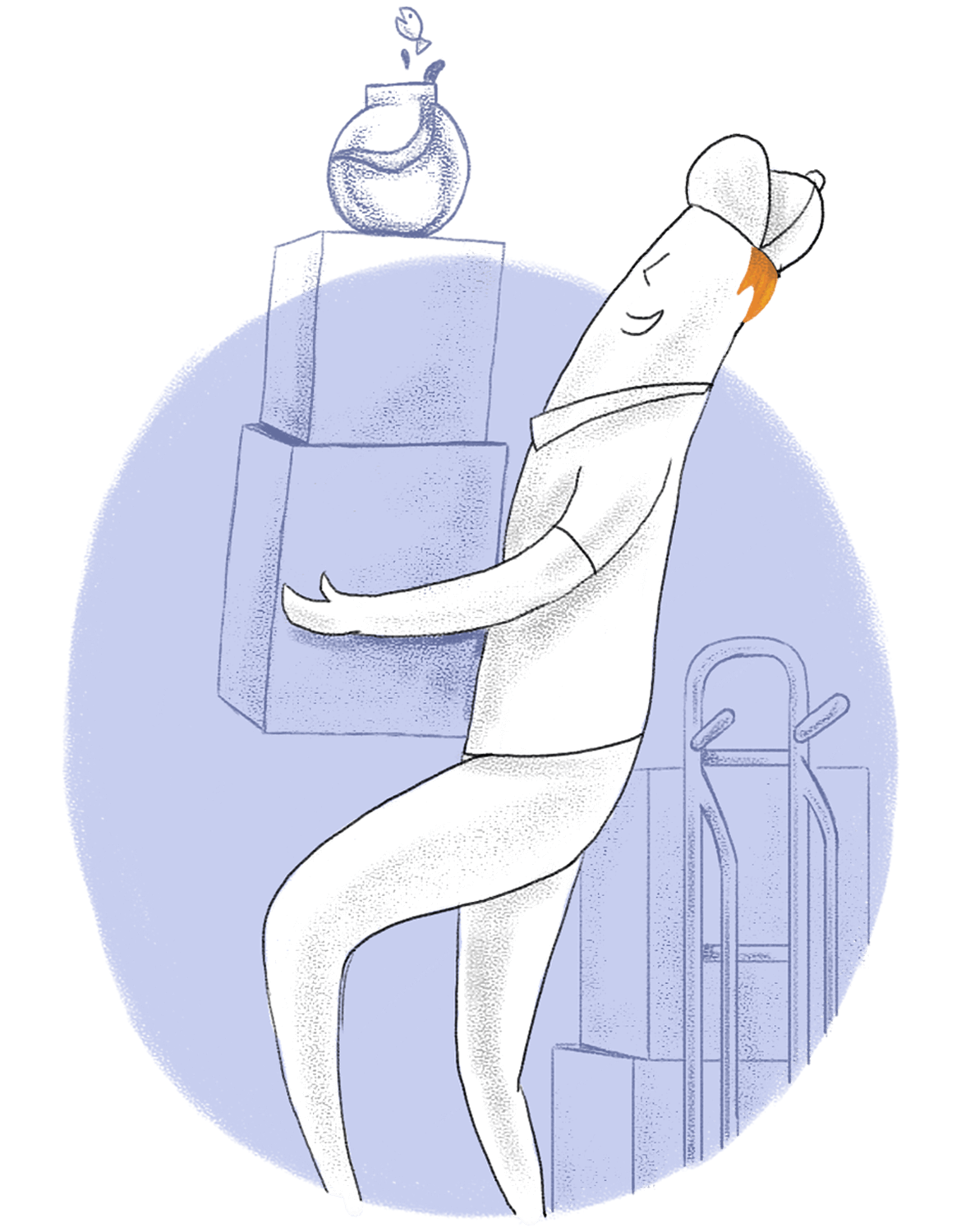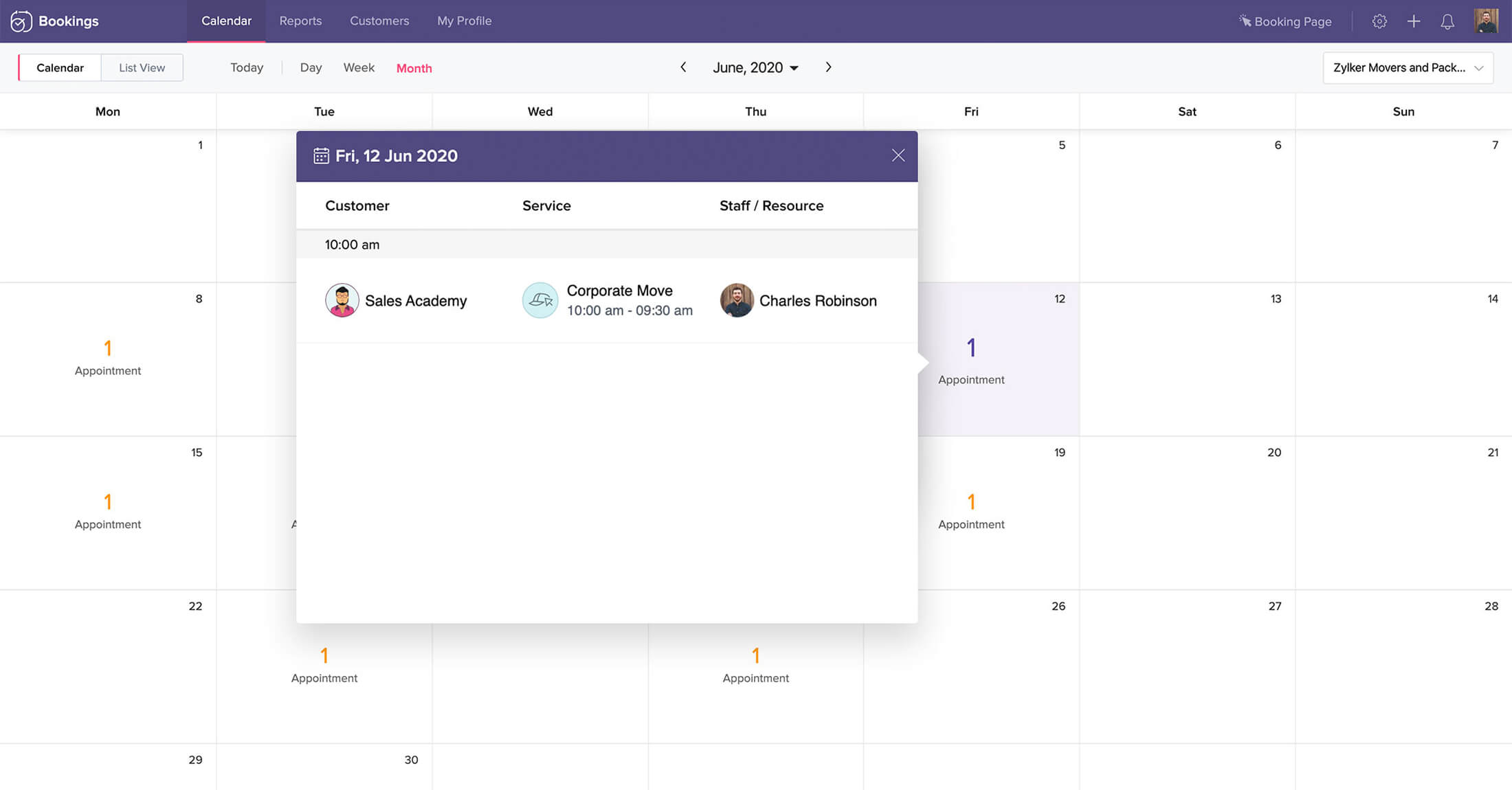 Manage your packaging and moving jobs schedule with easy-to-use online software.
Vehicle management
Manage your fleet and service assets in a single place. You can display them on your booking page for people to rent. Or you can use it to track your inventory and assign jobs to staff members.
Comprehensive reporting
Design detailed reports of upcoming jobs, satisfaction ratios, workload, and periodic business progress. Everything you need to make an informed business decision is just round the corner.
Job calendars for staff
Invite staff members to your scheduling system. They'll get a profile to update working hours, request special time off, and sync their personal Google and Zoho calendars to avoid double bookings.
Integrated CRM
Already have a Customer Relationship Management (CRM) app? We can send all your customer details from Bookings to your existing software. You can also set up custom actions to determine which data you need and don't need.
Mobile alerts and access
Stay in the know no matter where you are. Configure email and text reminders for upcoming jobs and manage customer details, revenue, staff calendars, and more on our mobile app for Apple and Android devices.
Welcome to your new planner
Try Zoho Bookings—no upfront fees and no credit card necessary.
Get Started