Software that doesn't burn your wallet or your heart
Self-scheduling
We'll give you a complete booking page that you can customize and embed on your website. Add your logo, messages, and custom prices so your patients can identify you and schedule appointments any time.
Reduced no-shows
Configure notifications for patients and visiting physicians so they know exactly when to show up. Studies show just a simple email can boost attendance rates by 35%. Remind via emails or text messages—a day, an hour, or a few minutes before the appointment.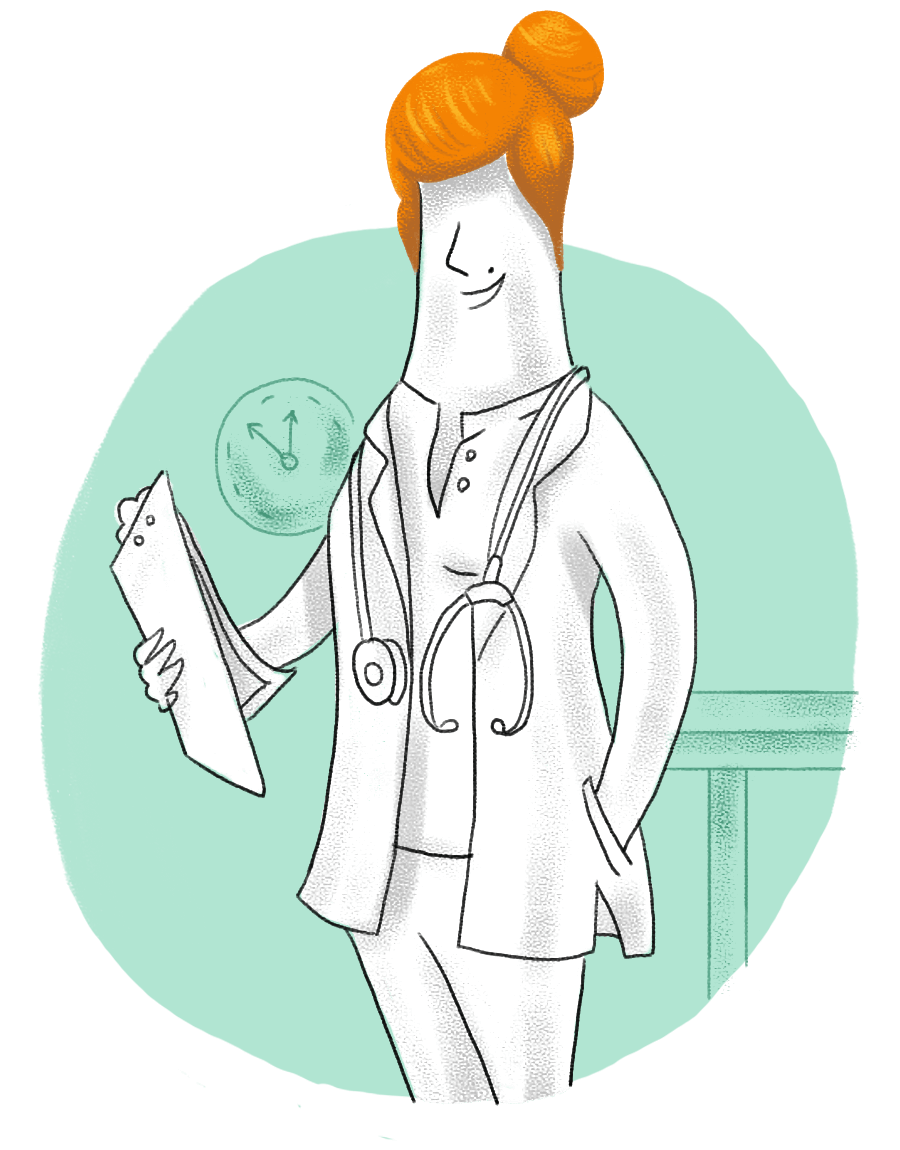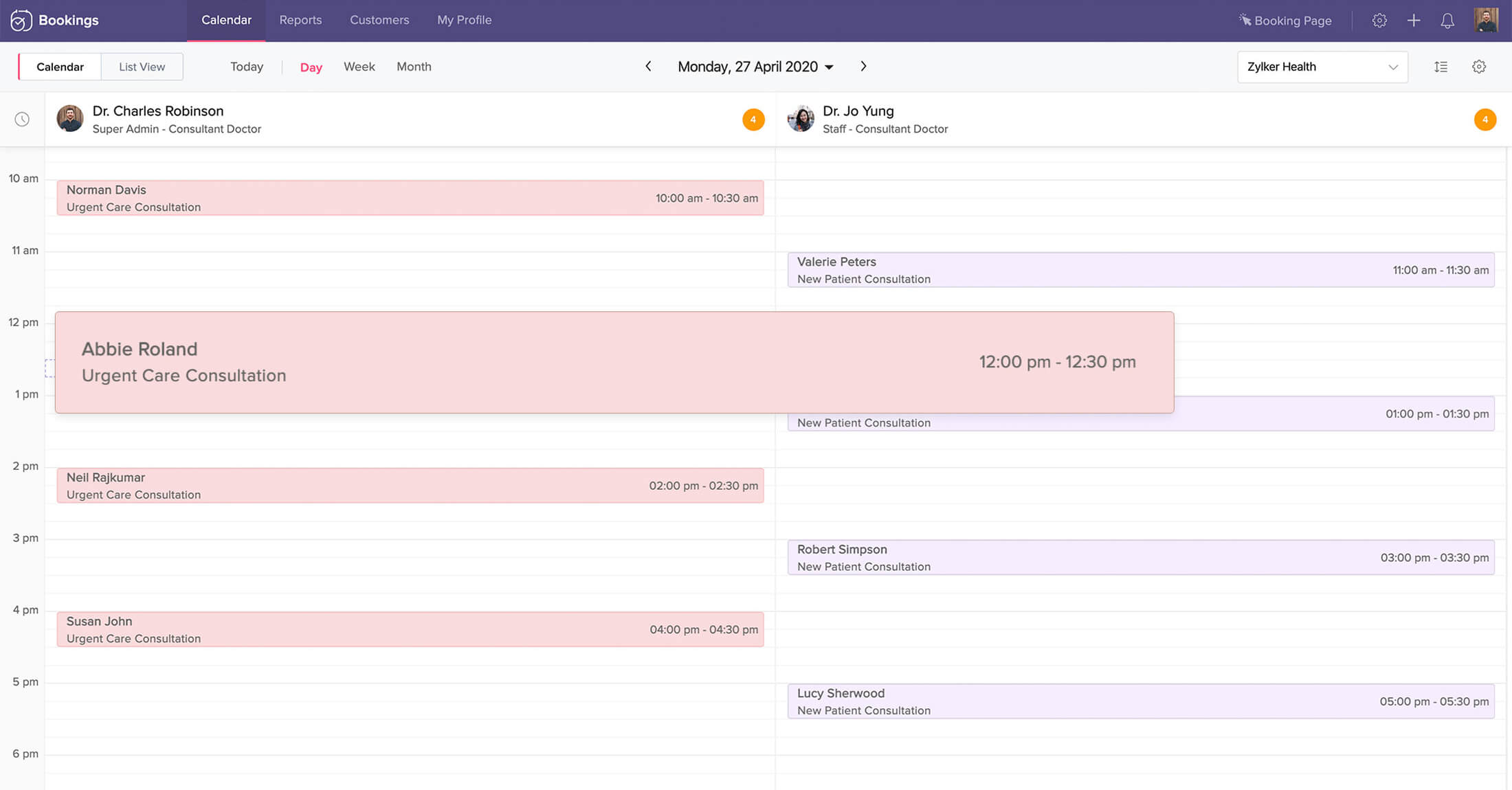 Doctor appointment software that's as easy to set up as scheduling.
Multi-location support
Managing multiple clinics in various places? Add them all to your Zoho Bookings account; categorize services, physicians, and prices; and share (or embed) pages for each location. You can view and maintain patient details, schedules, payments, and more of clinics across locations.
Comprehensive analysis
Create thorough reports of your patient appointments and see which location gets more traffic, which service is most requested, the workload of your physicians, and much more. Know and understand the numbers so you can make well-informed decisions and remove any guesswork.
Billing management
Display your prices on your booking page. You can charge a fee for scheduling appointments or choose to collect them afterwards. Either way, we'll keep track of your payments and update their statuses.
Patient registration
Let regular patients sign up for a portal on your website. They can update preferences, view upcoming appointments, and even schedule new ones. All of their details will be accessible to you both on the web and on our mobile apps for Apple and Android devices.
Clinical notes
Know your patients even before you meet them. Include a notes option on your booking page so patients can explain the reason for their visit. You can even use the appointment summary to note down any observations you want to refer to later.
The first aid to conflicting schedules
Try Zoho Bookings—no upfront fees and no credit card necessary
Get Started
Say hello to smart scheduling