The pain-free solution to appointment scheduling
Self-scheduling
Fill in your business information, and you'll get a completely customizable booking page that you can also embed on your website. Set prices for your services and collect your fees upfront. All without a single phone call or post-it.
Rescheduling and cancellation
Define your deadlines for last-minute changes and we'll make sure your schedule isn't affected. We'll keep track of canceled and rescheduled slots and re-open them accordingly so patients can easily book online.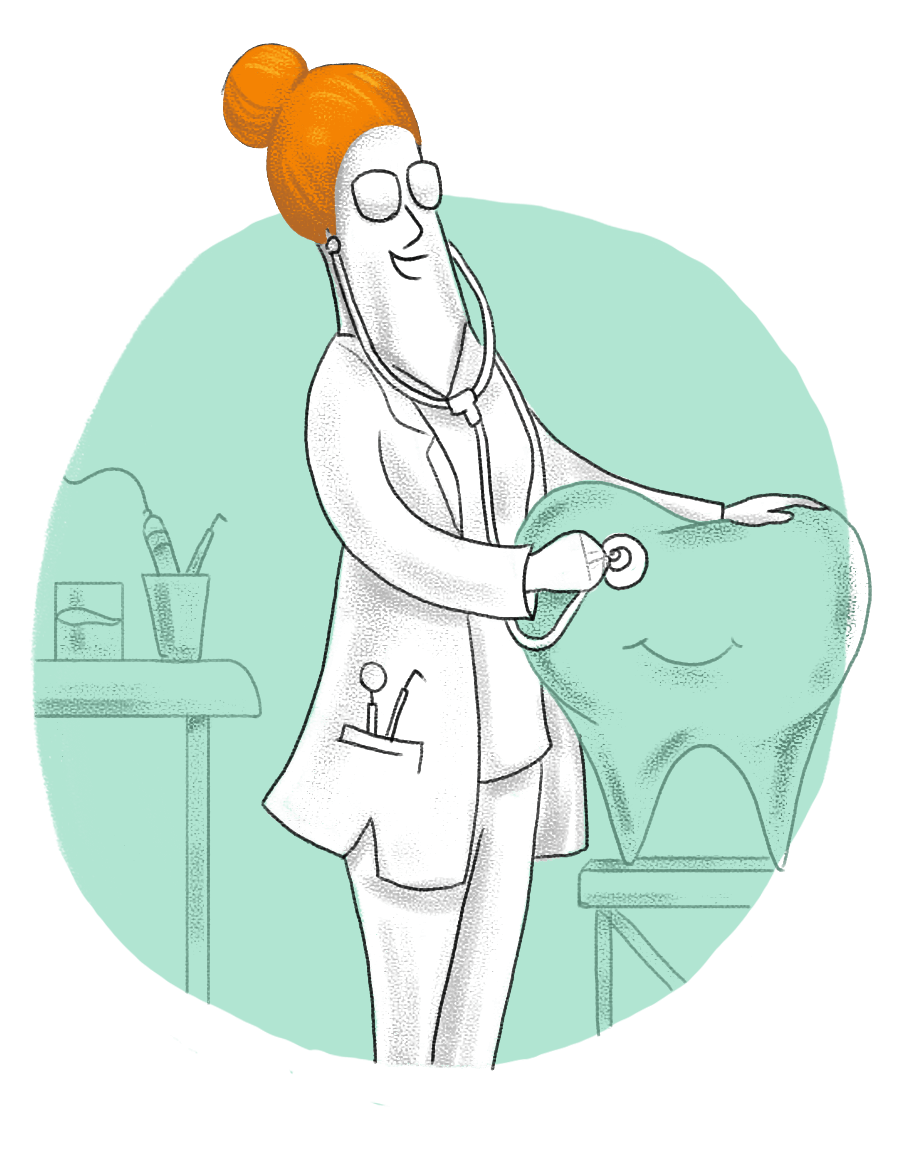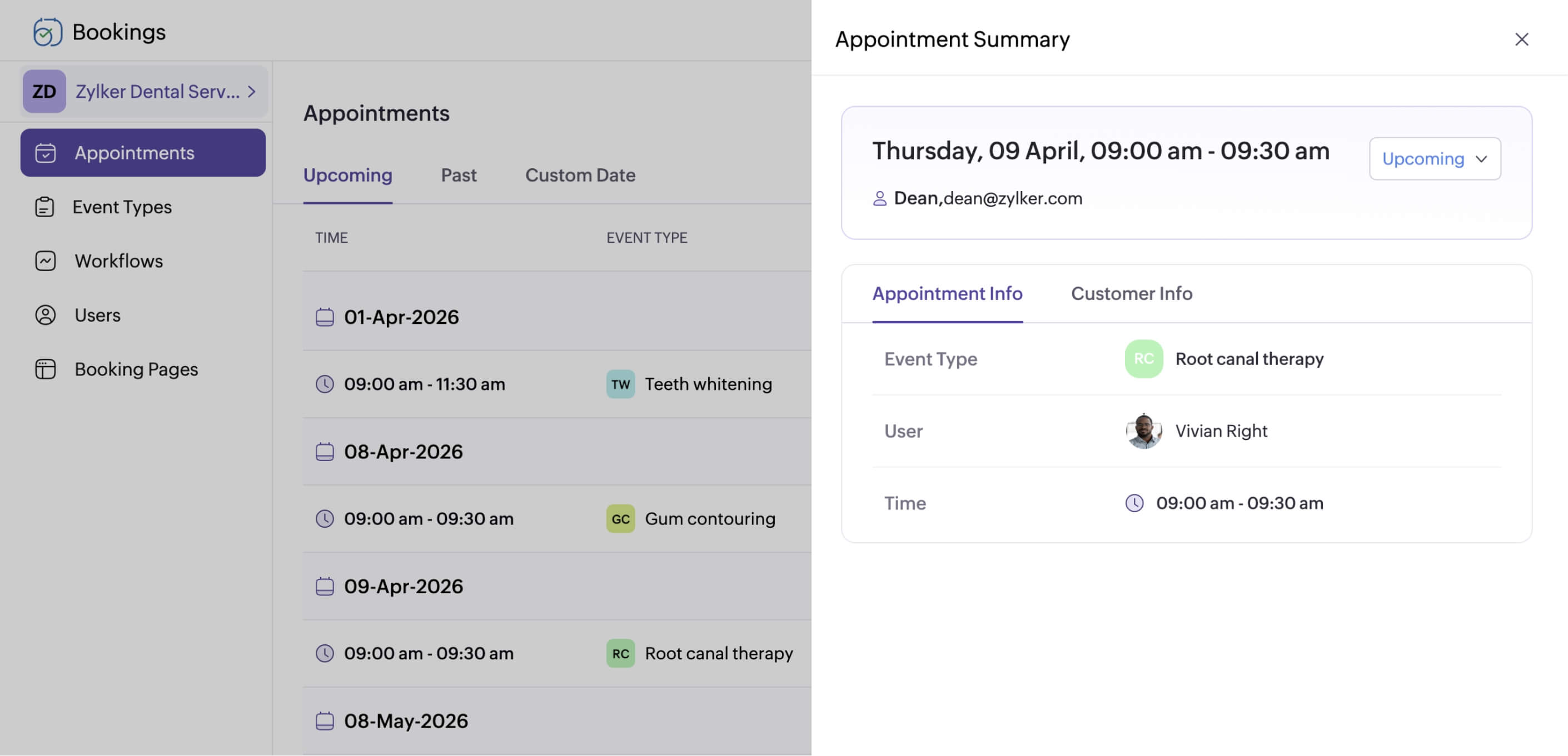 Online dental appointment software to help you and your patients.
Multiple clinics
Expand your business without worry. Open as many clinics as you want and employ as many dentists as you need—you'll still be able to manage appointments for all of them from a single account.
Staff profiles
Invite fellow dentists into your scheduling system. Whether they're temporarily consulting at your clinic or employed full-time, they can sync their Google and Zoho calendars and define their working schedules.
Patient database
Let patients sign up to access their history, book appointments, and sync their personal calendars. All contact details, notes from previous appointments, and preferences will be on your account to access anytime.
Automated reminders
Say goodbye to no-shows. Configure email and text alerts so you and your patients get timely reminders for upcoming, rescheduled, and canceled appointments. Even if you're away, you'll still be in the know.
Tablet support
Use any device you're comfortable with. Your booking pages are completely mobile-optimized, and you can also download our apps for Apple and Android devices and manage your schedule on the go.
Clean up your scheduling process
Try Zoho Bookings—no upfront fees and no credit card necessary
Get Started
Say hello to smart scheduling