Zoho Inventory - CartRover Integration
CartRover is an ecommerce aggregator platform which integrates Zoho Inventory with a wide range of popular ecommerce applications in a simple and cost-effective manner. It acts as the common platform through which you can sync your online orders, customers and items into Zoho Inventory automatically, and update the order status, tracking information and inventory levels on your online shops.
---
Prerequisites
Before you set up the integration, you must have:
A Zoho Inventory account.
A CartRover account.
Accounts with the shopping carts or marketplaces you want to integrate.
---
How it works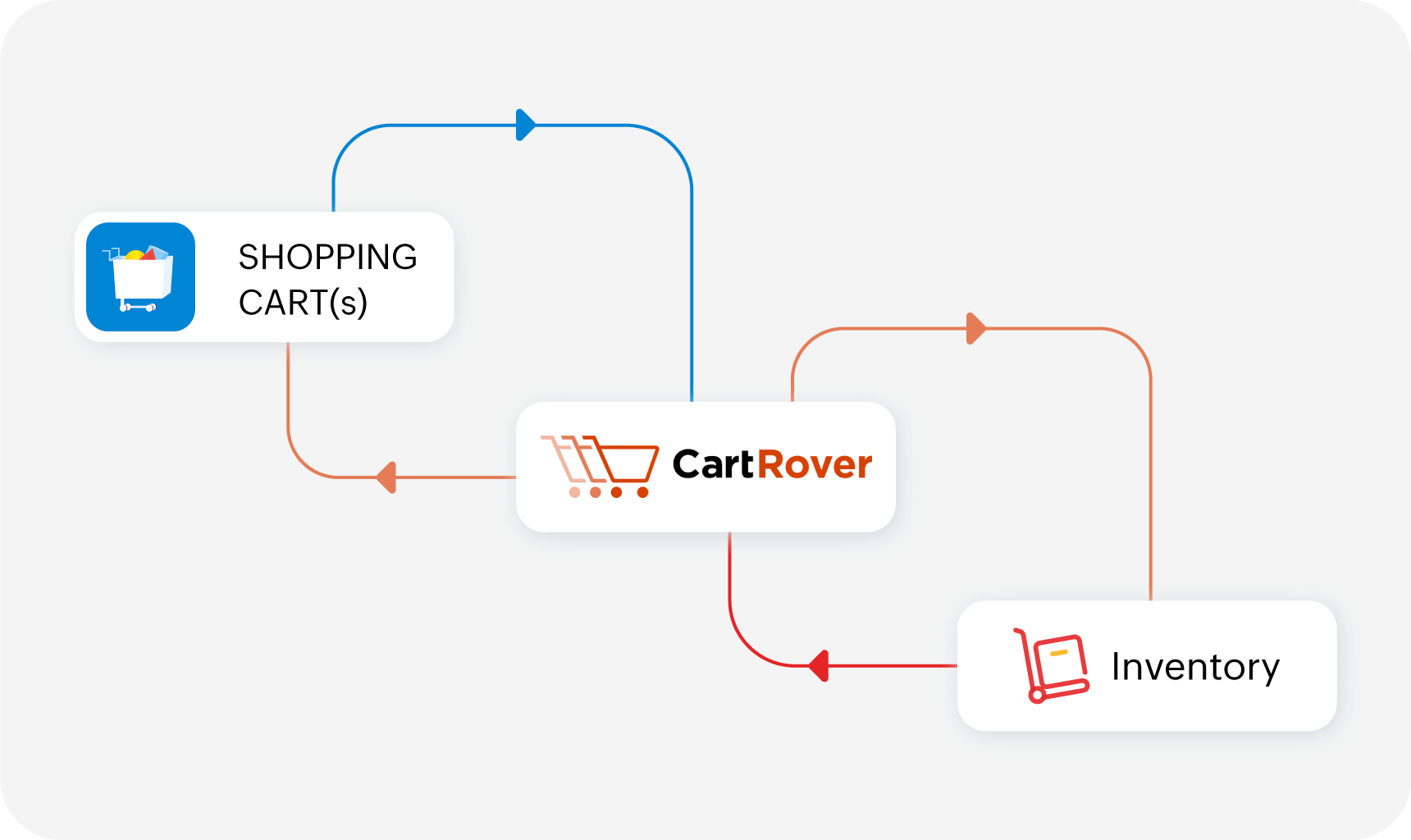 Retrieve new orders from each online shop into Zoho Inventory through CartRover.
Send shipment tracking details and inventory levels from Zoho Inventory to CarRover to update them on the respective online shops.
Learn more about the integration here.
---
Setting up the integration
To set up the integration between CartRover and Zoho Inventory:
Navigate to www.cartrover.com on a new browser window.
Click the WMS Setup tab on the right.
Select Zoho Inventory from the dropdown list.
Select your region and enter your Zoho Inventory organization ID.
Click the Grant Us API Access button. You'll be redirected to a page where you will have to authorize CartRover to access your Zoho Inventory account.
Click Accept.
After successful authorization, you can click Test WMS Connection to verify the connection between CartRover and your Zoho Inventory account.
Click Save.
Once the connection is established successfully, you'll be able to integrate with any of the ecommerce platforms supported by CartRover and sync online orders and items into Zoho Inventory effortlessly.
---
Integration Support
For any queries related to this integration, please visit CartRover.
---
Streamline your online businesses in Zoho Inventory by integrating it with
CartRover