How can I associate a salesperson with a particular invoice?
One salesperson can be associated with an invoice. To associate a salesperson:
Open the specific invoice.
In the Salesperson field, select an existing salesperson from the dropdown to associate them with the invoice.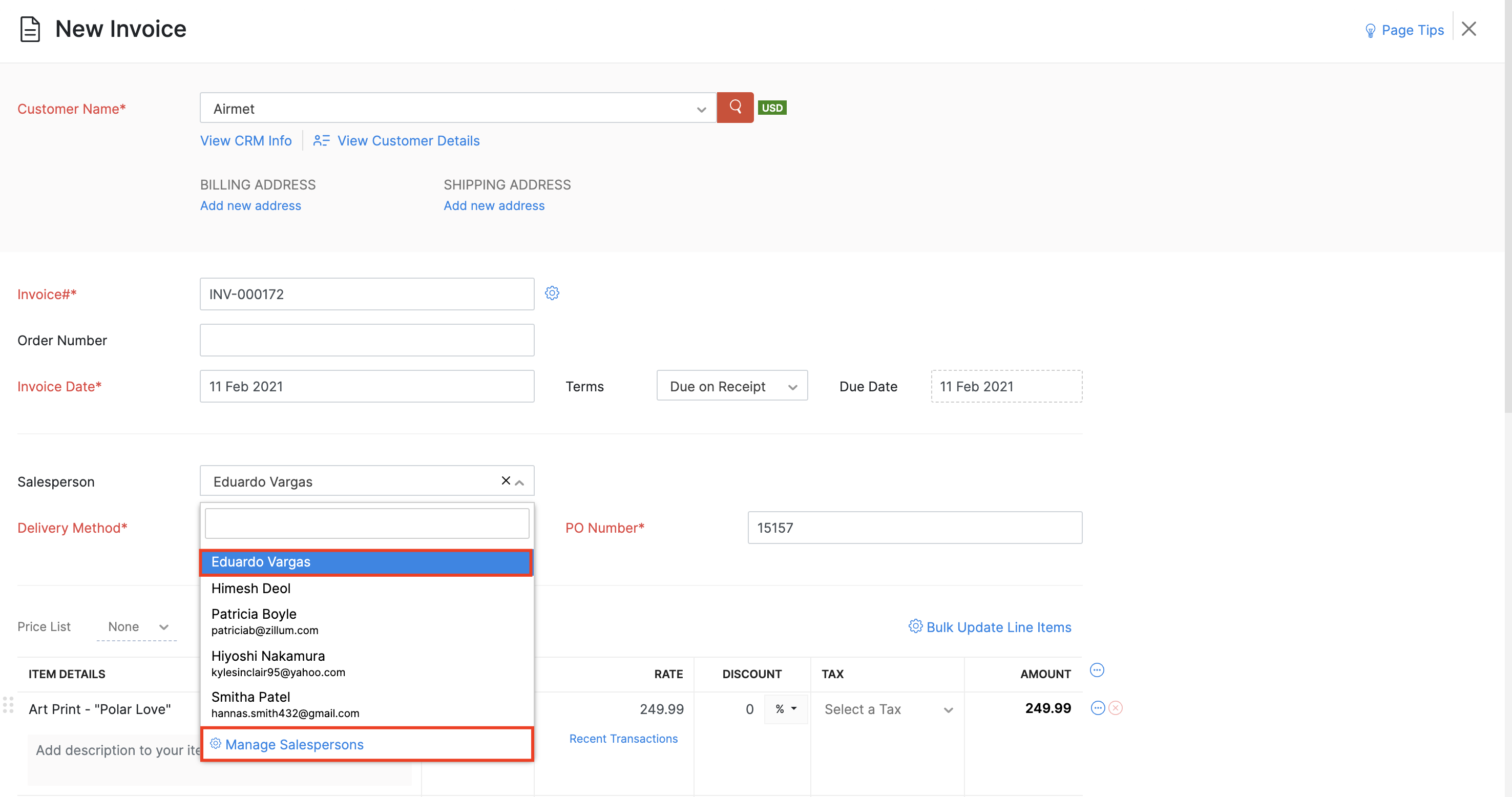 If you want to add a new salesperson, click Manage Salespersons.
In the pop-up that appears, click + New Salesperson.
Enter the name of the person and click Save and Select.

To delete a salesperson or mark them as inactive, select the salesperson and click More Actions.
In the dropdown, select Delete or Mark as Inactive.
Note: You cannot delete a salesperson who has transactions associated with them.