Functions in Payments Made
Let us take a look at some of the functions that can be performed in the Payments Made module.
---
Record Refund for Advance Payment Made to Vendor
If you've made an advance payment to a vendor and the vendor refunds a part or the entire advance payment, you can record the refund in Zoho Books. Here's how:
Go to Purchases > Payments Made.
Select the advance payment that you have recorded for the vendor.
Click More > Refund.
Enter the amount that the vendor refunded and select the account which tracks the refund.
Click Save.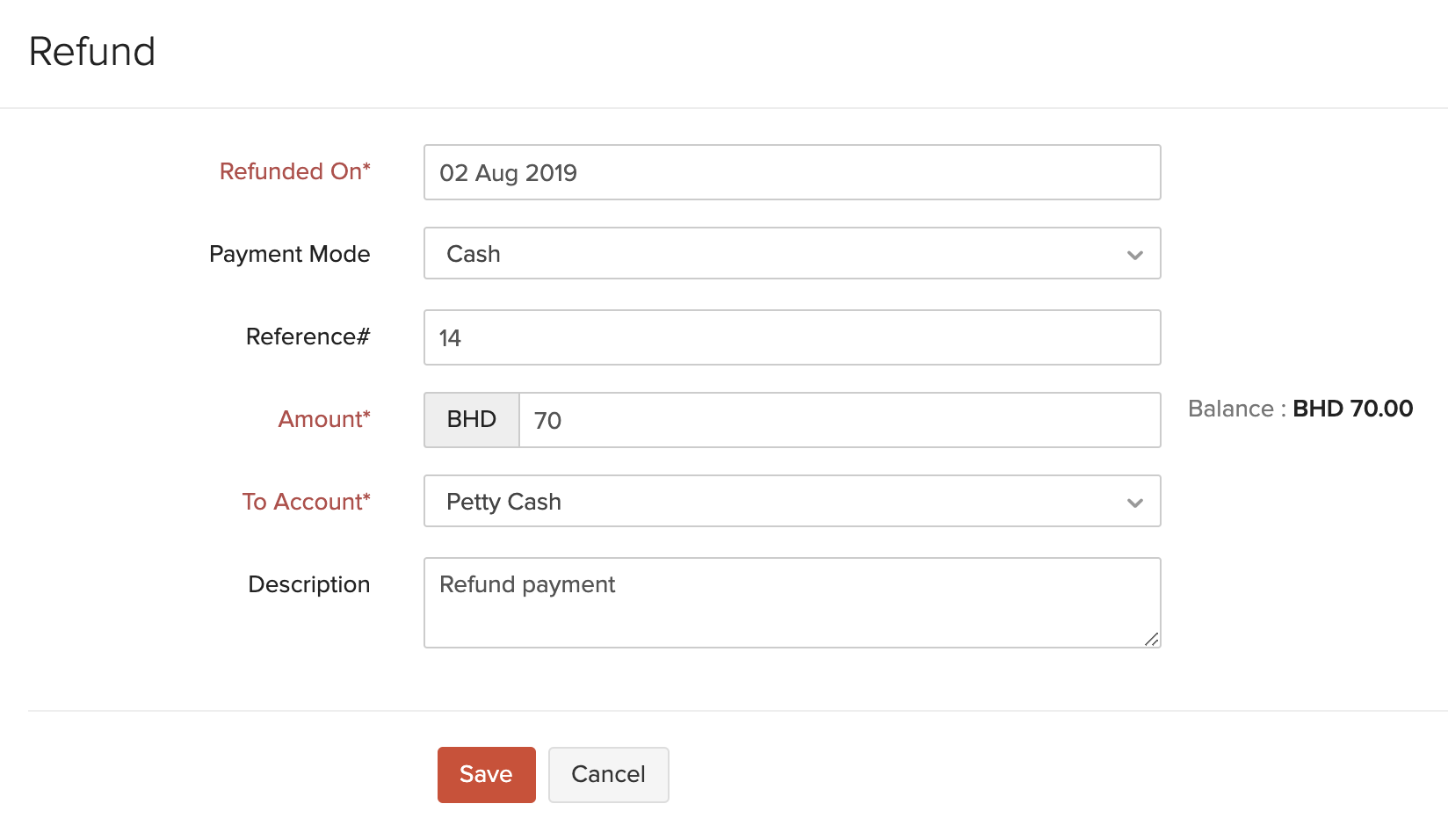 When you record a refund for a part of the advance payment, the remaining amount will still be available to apply across the vendor's outstanding bills.
To view the refunds that you have recorded:
Go to Purchases > Payments Made.
Select the payment for which you have recorded a refund.
Scroll down on the right side of the page.
From here, you can Edit or Delete the refund by hovering over it and selecting the desired action.

---
Next >
Manage Payments Made
Related