Returning to work made safe and simple
Maintain a bird's-eye view of safety at your workplace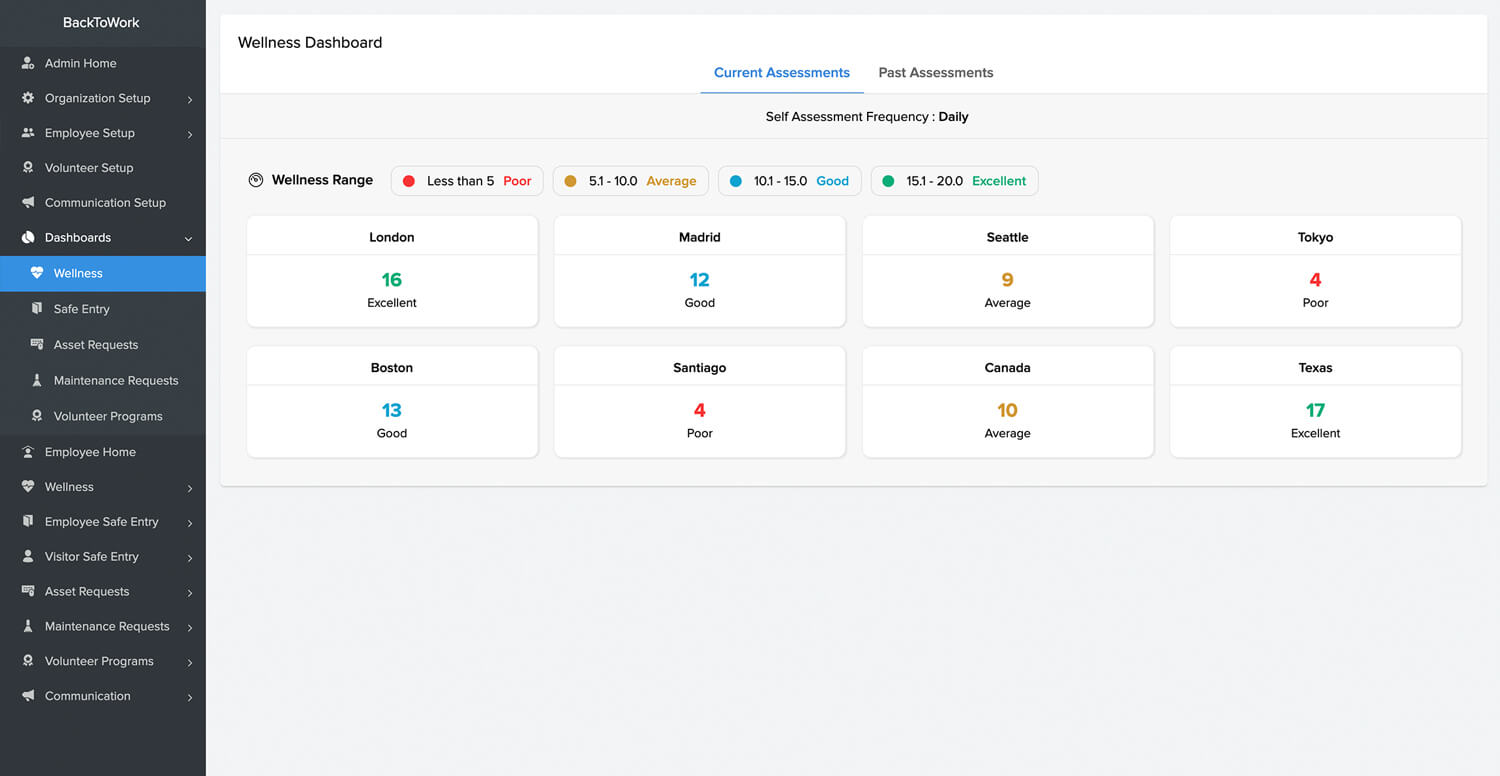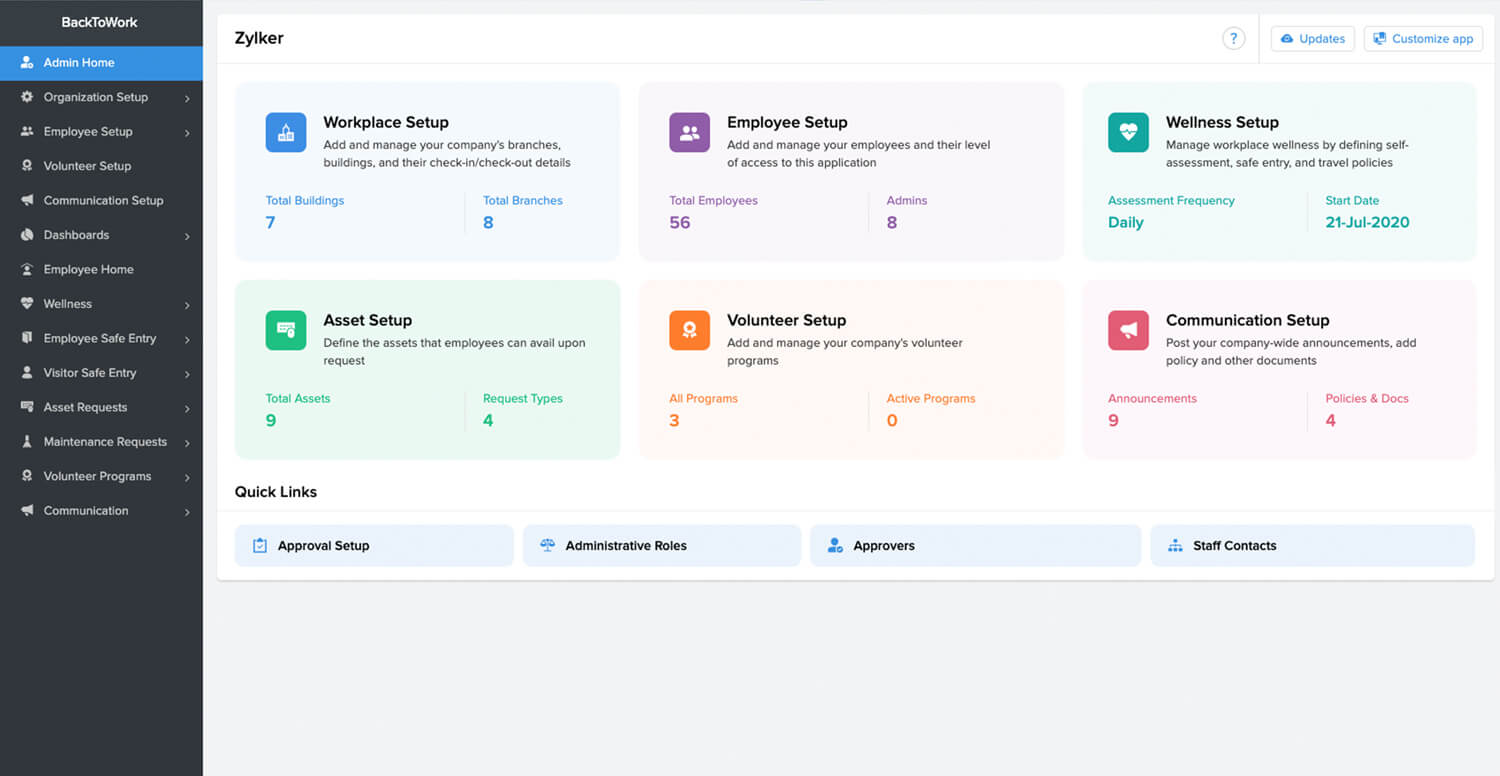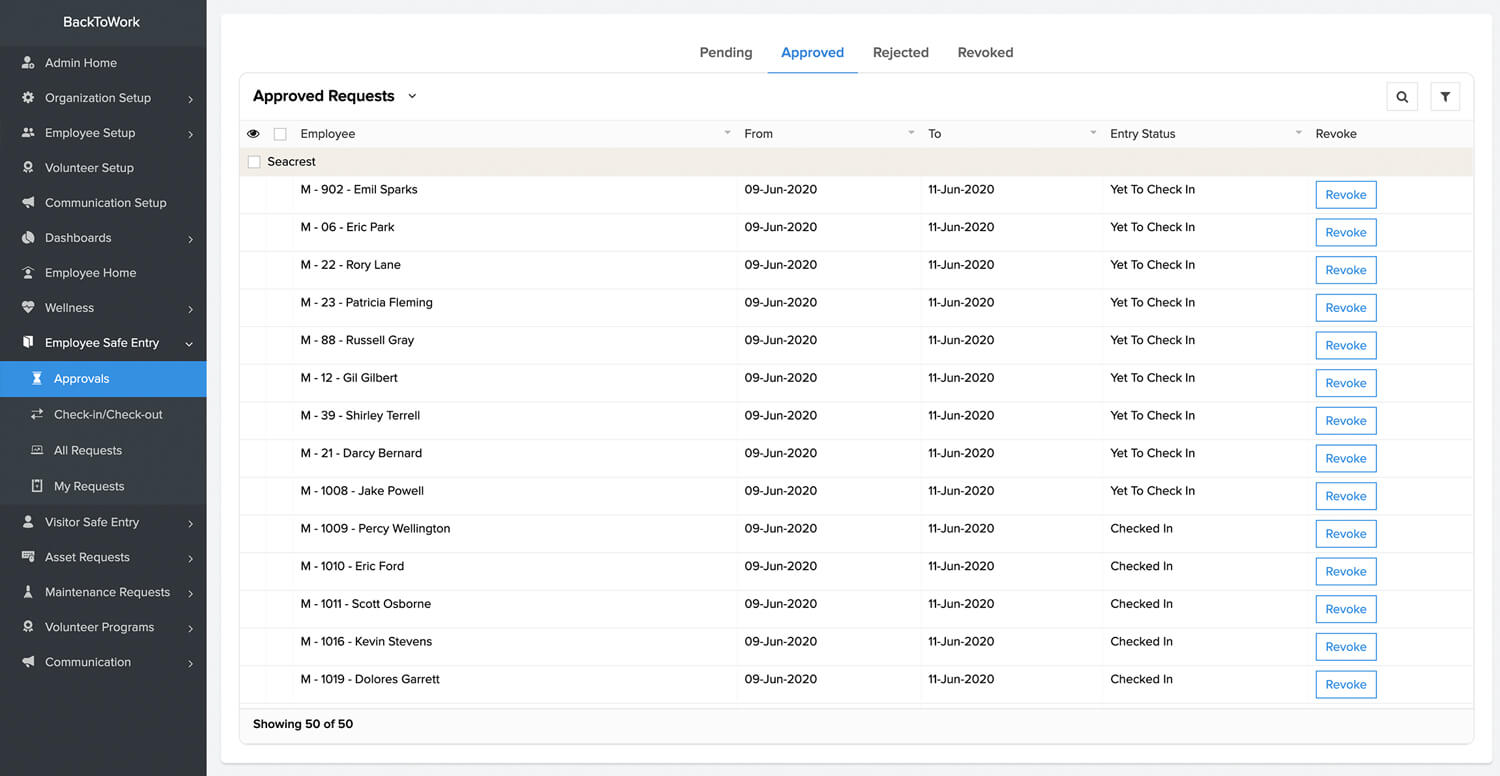 Keep track of your employee's wellness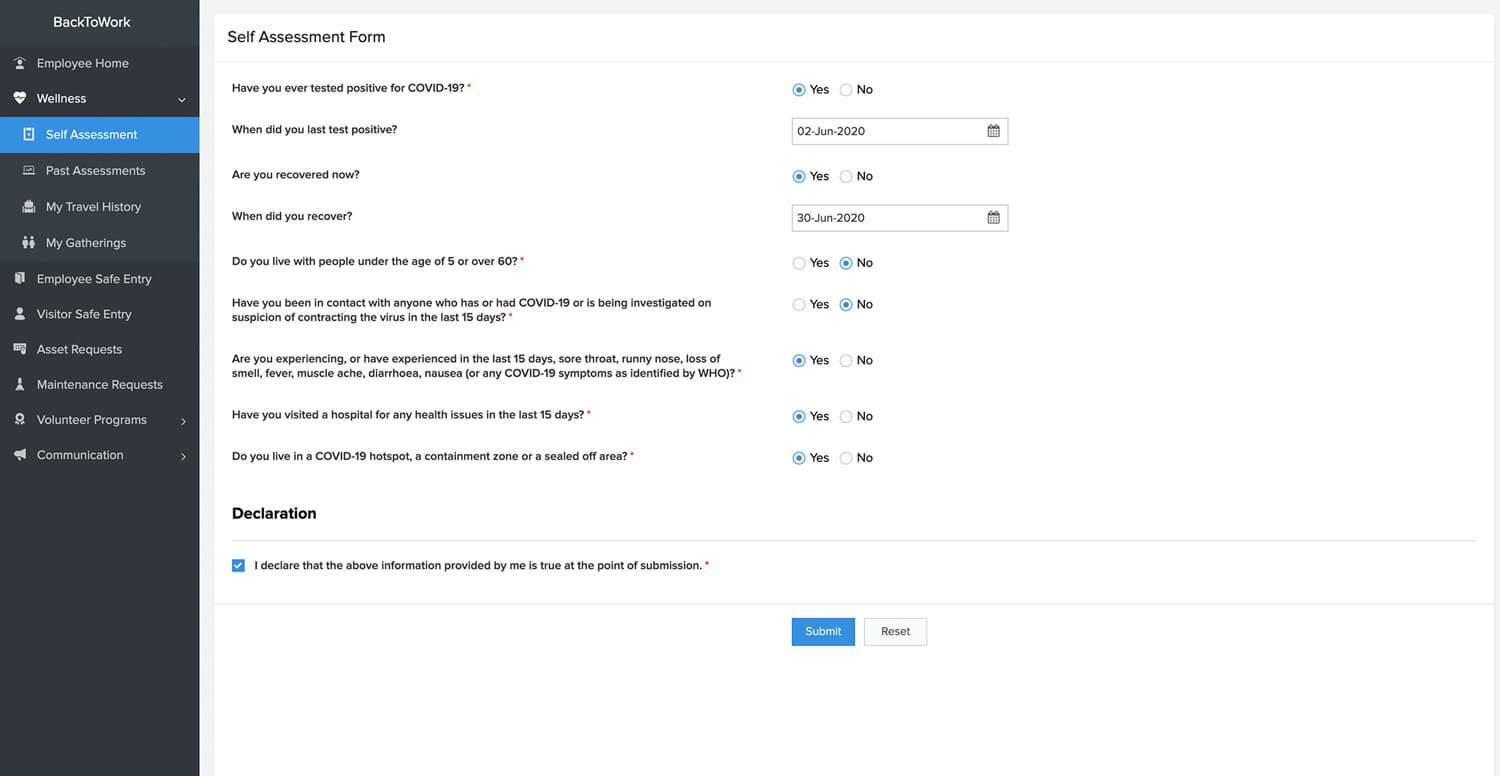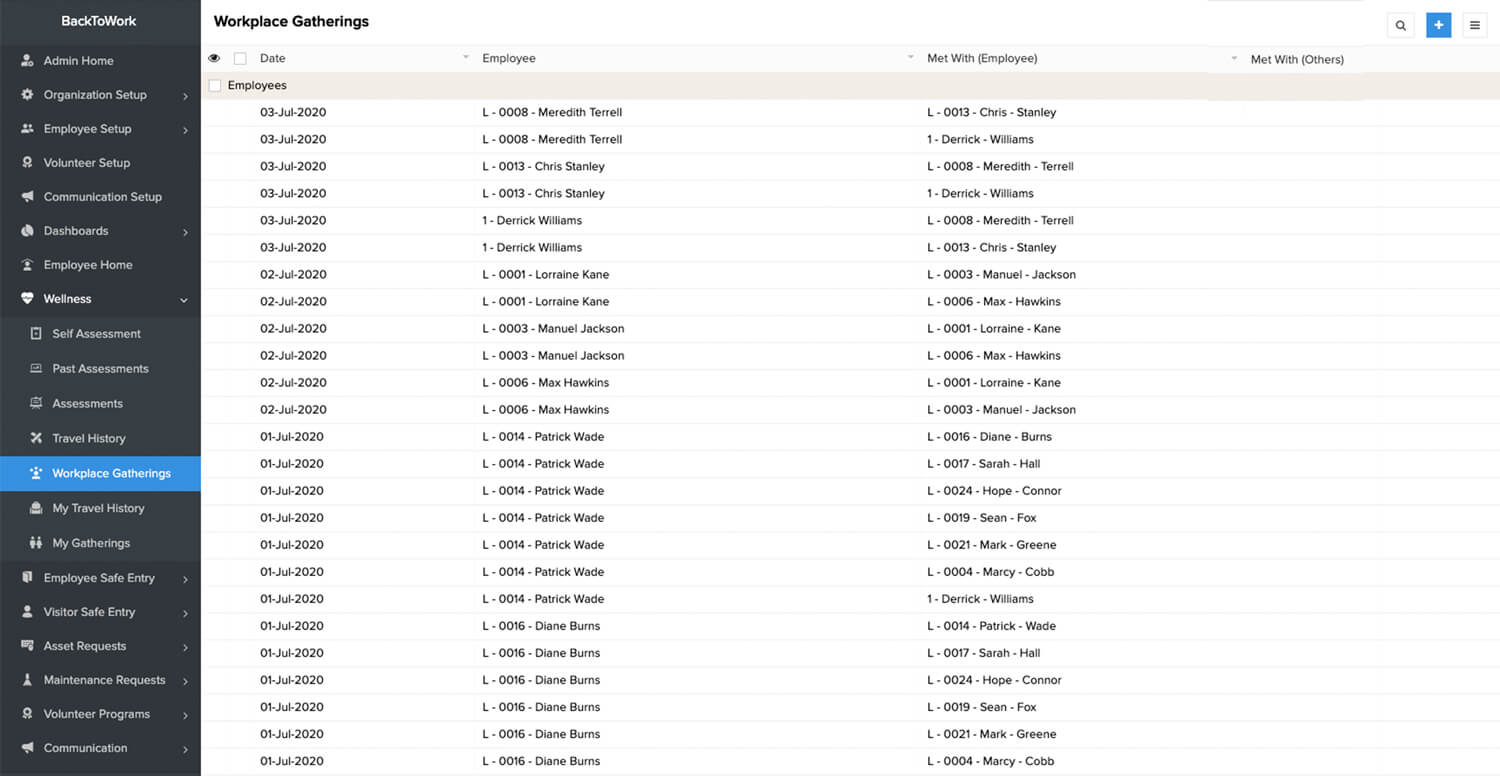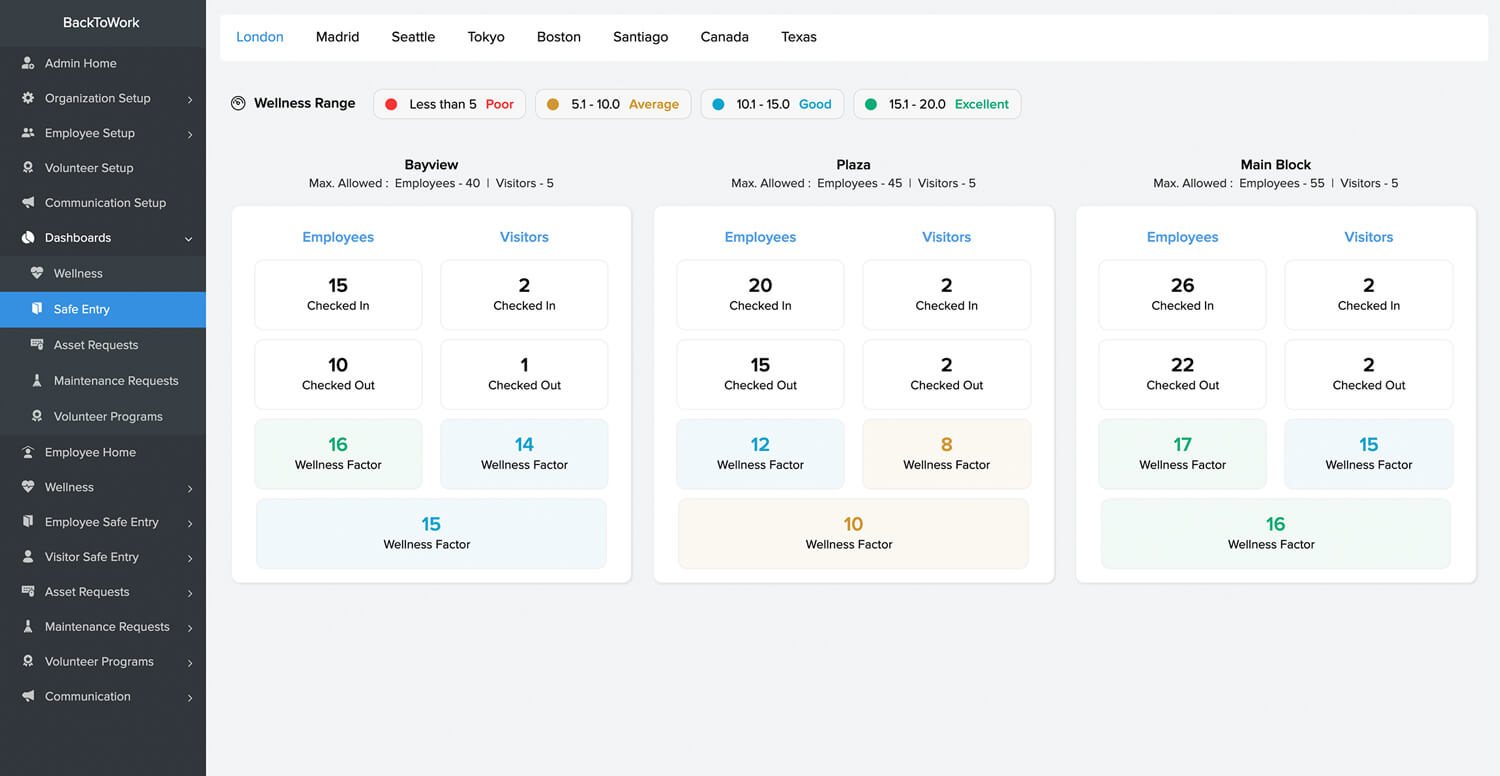 Control entry and exit at your facilities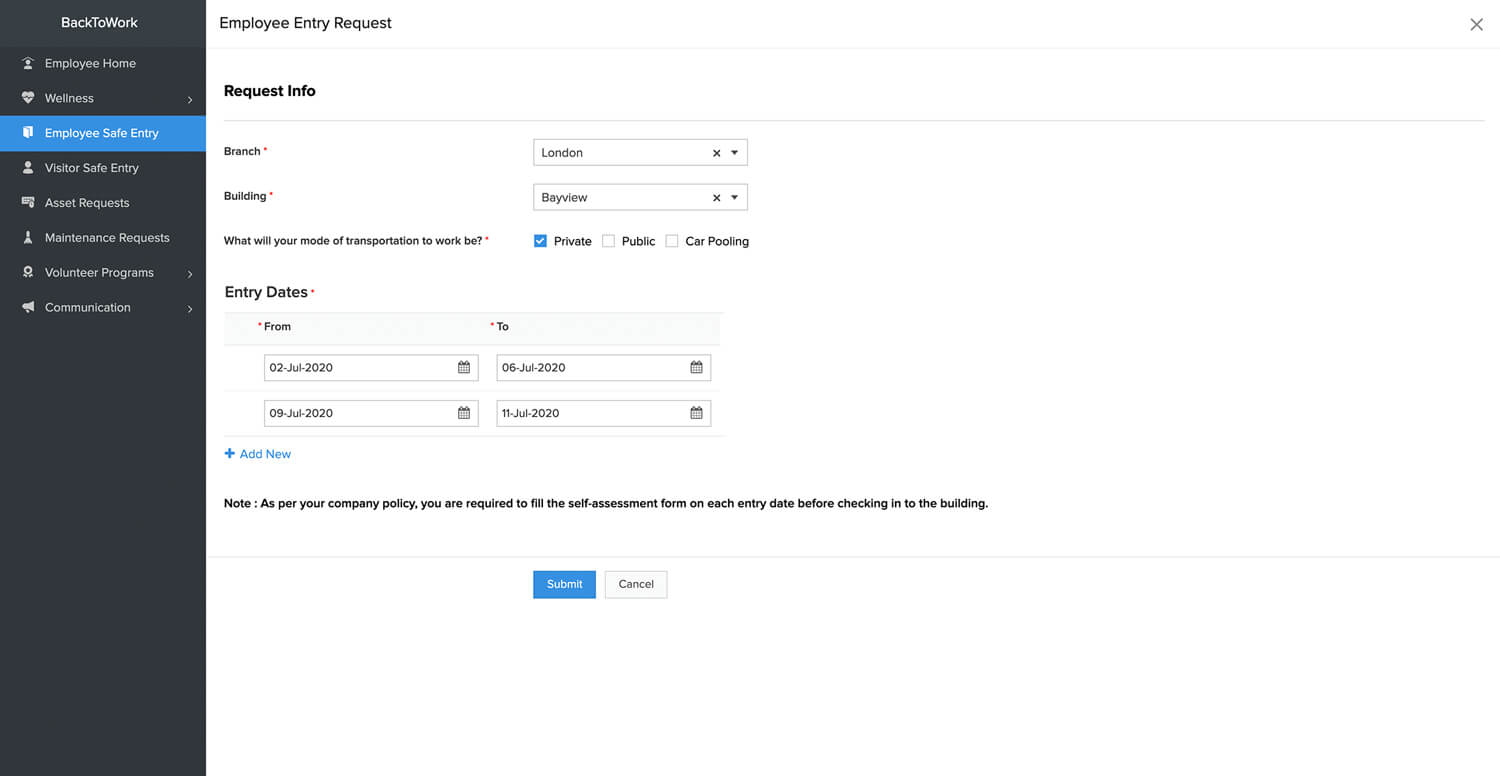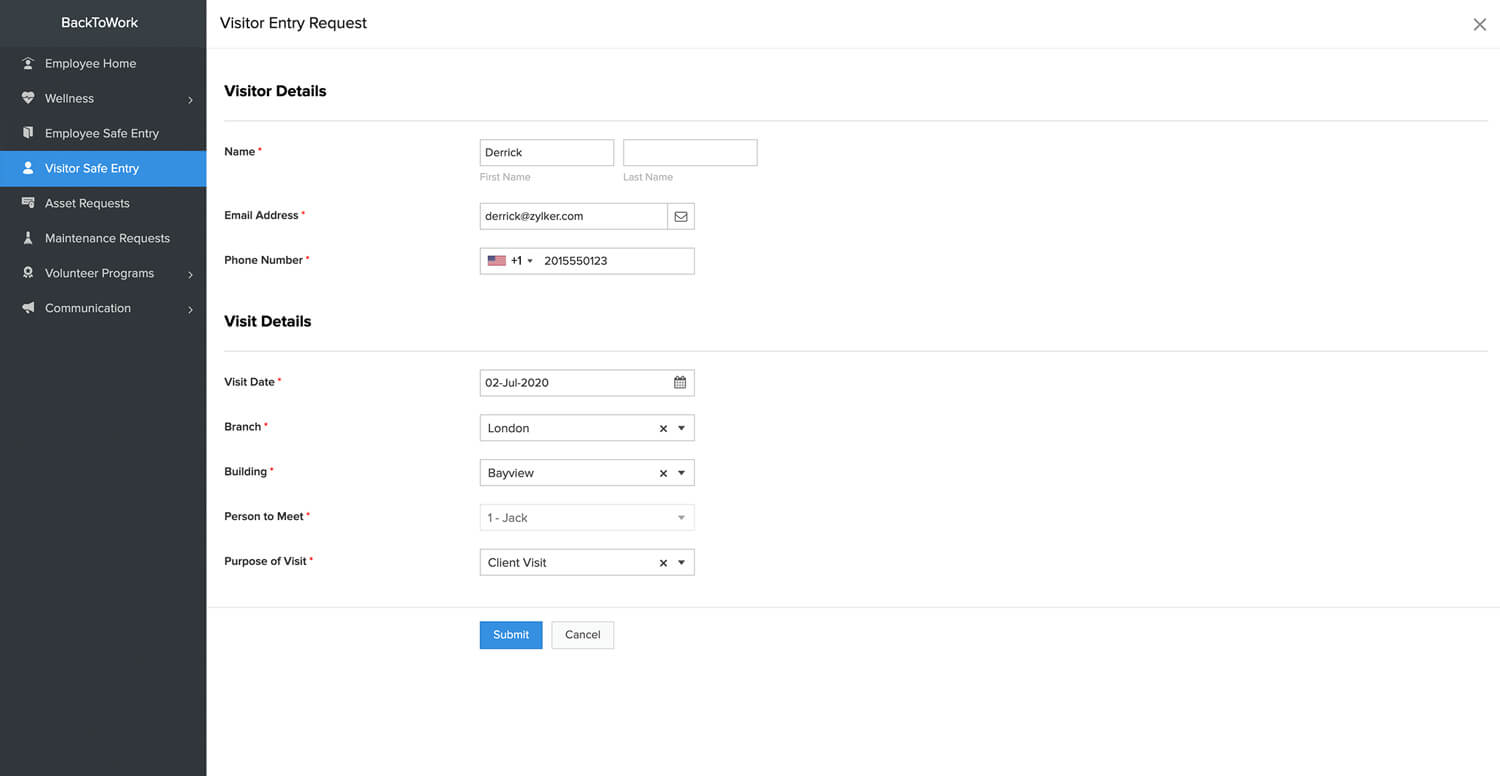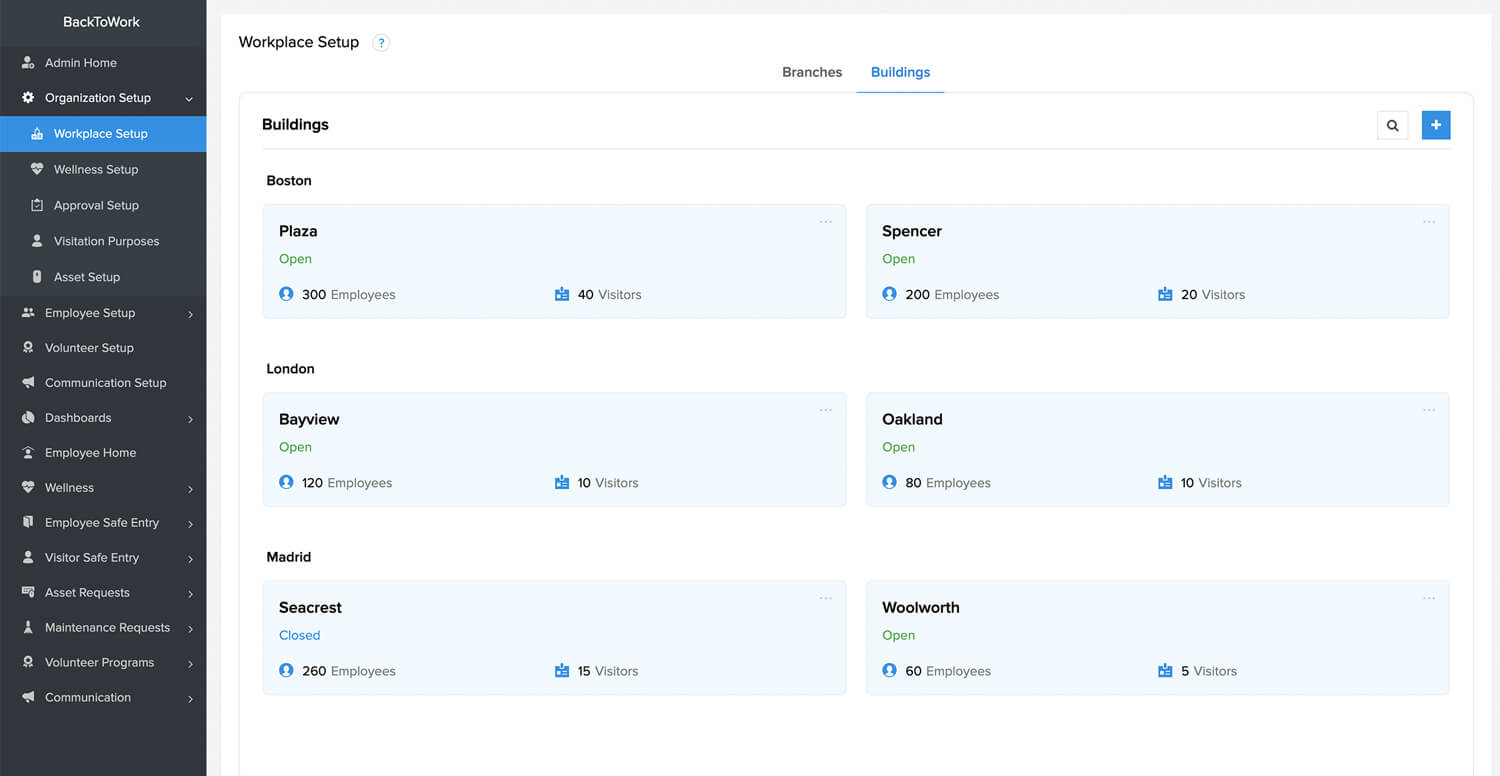 Empower employees without compromising on safety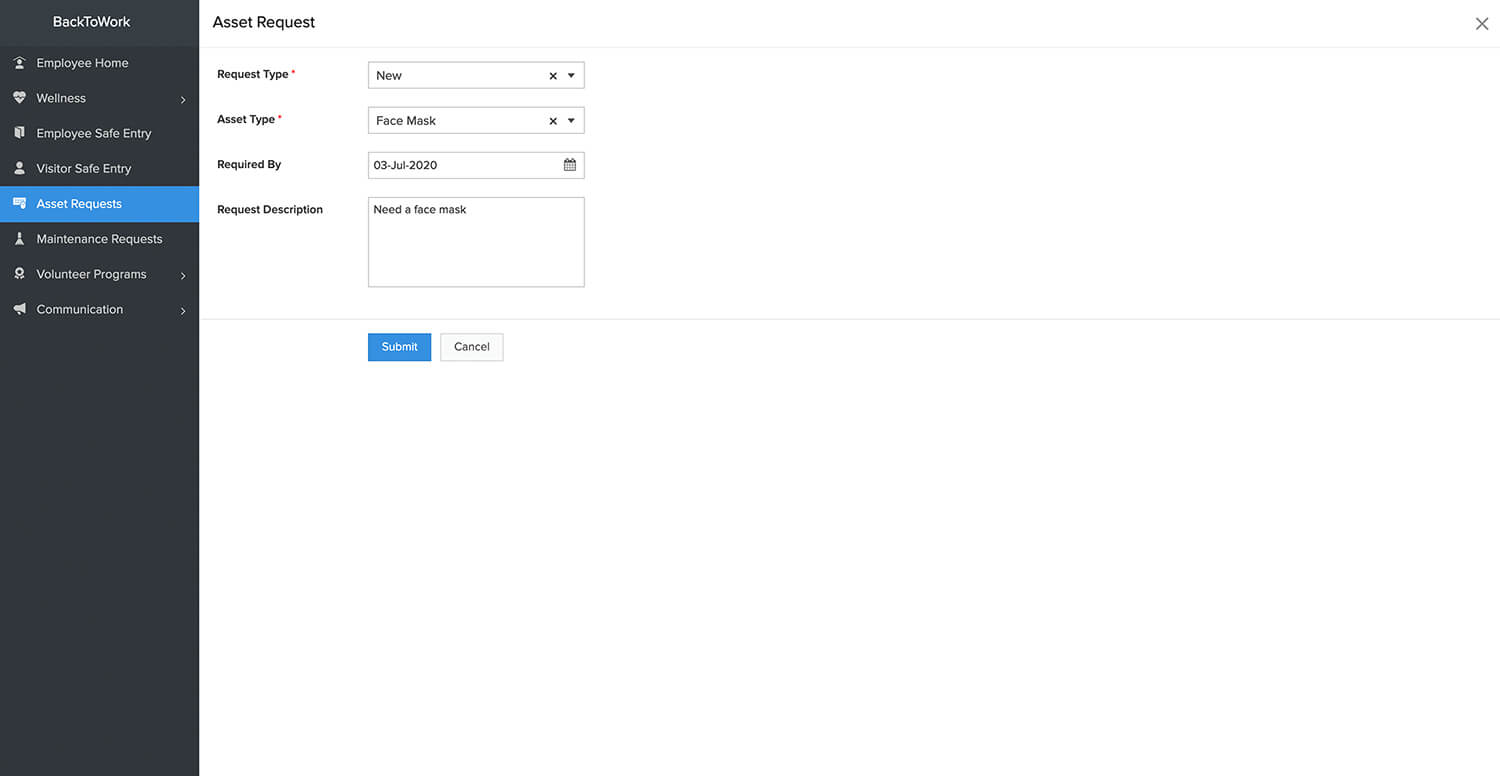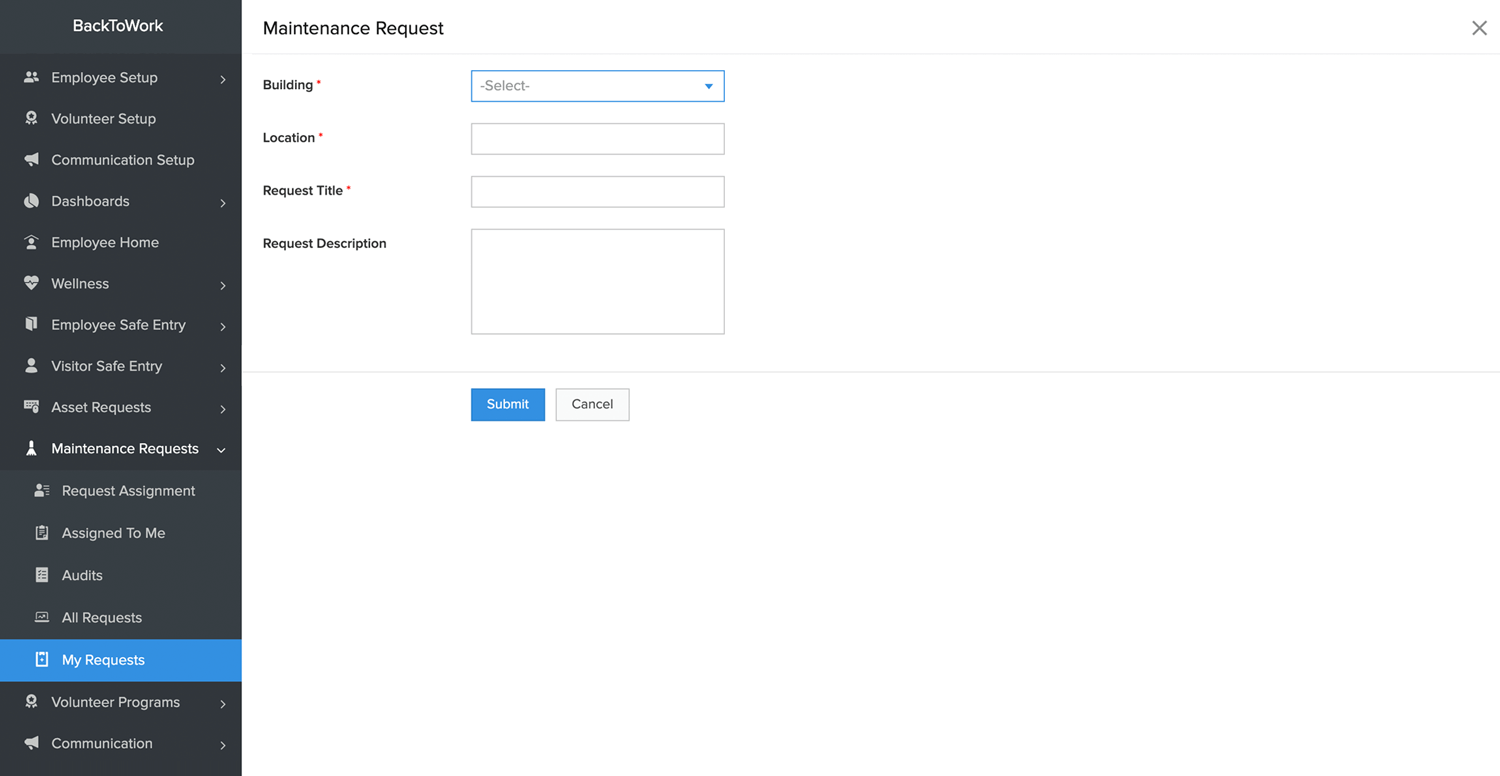 Communicate proactively about the latest guidelines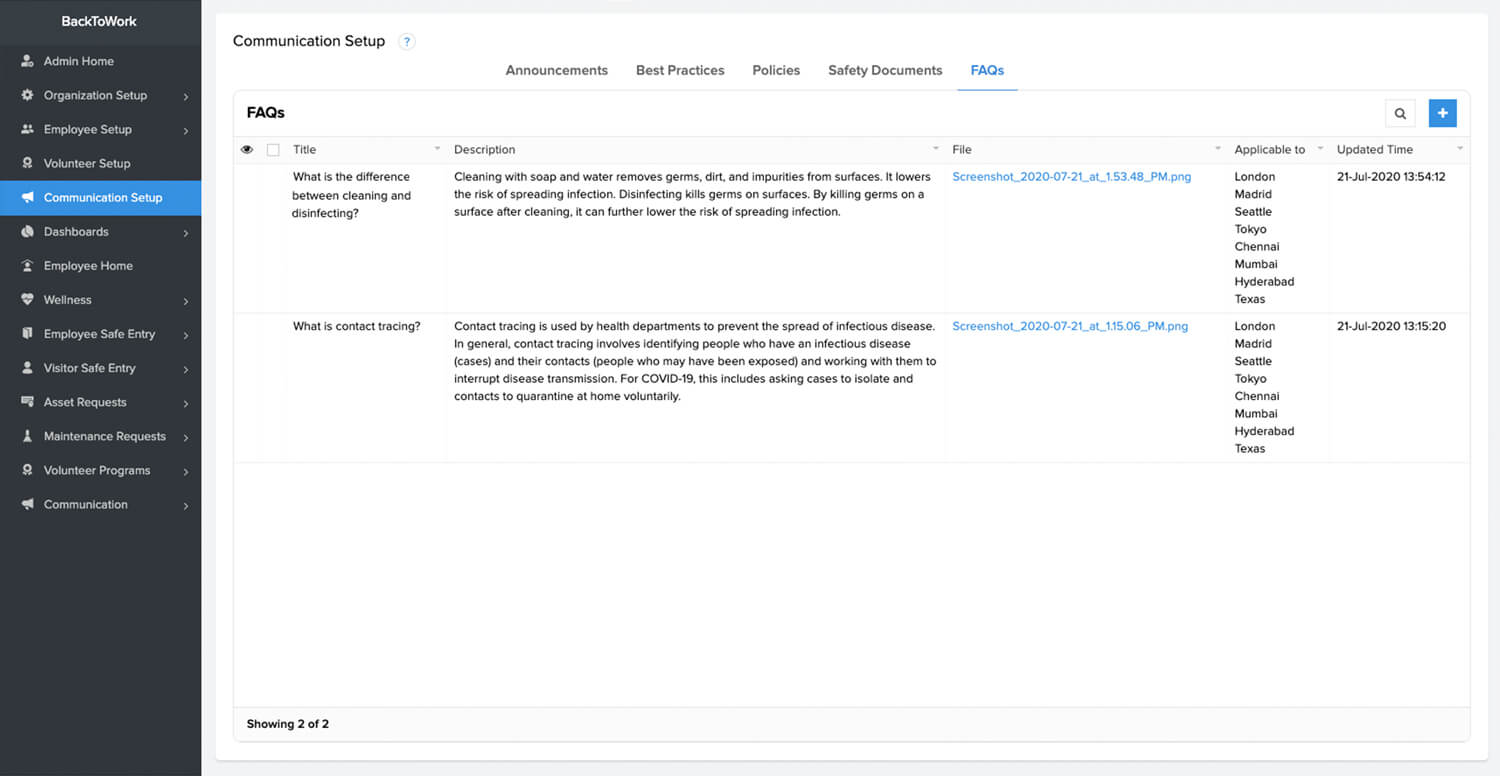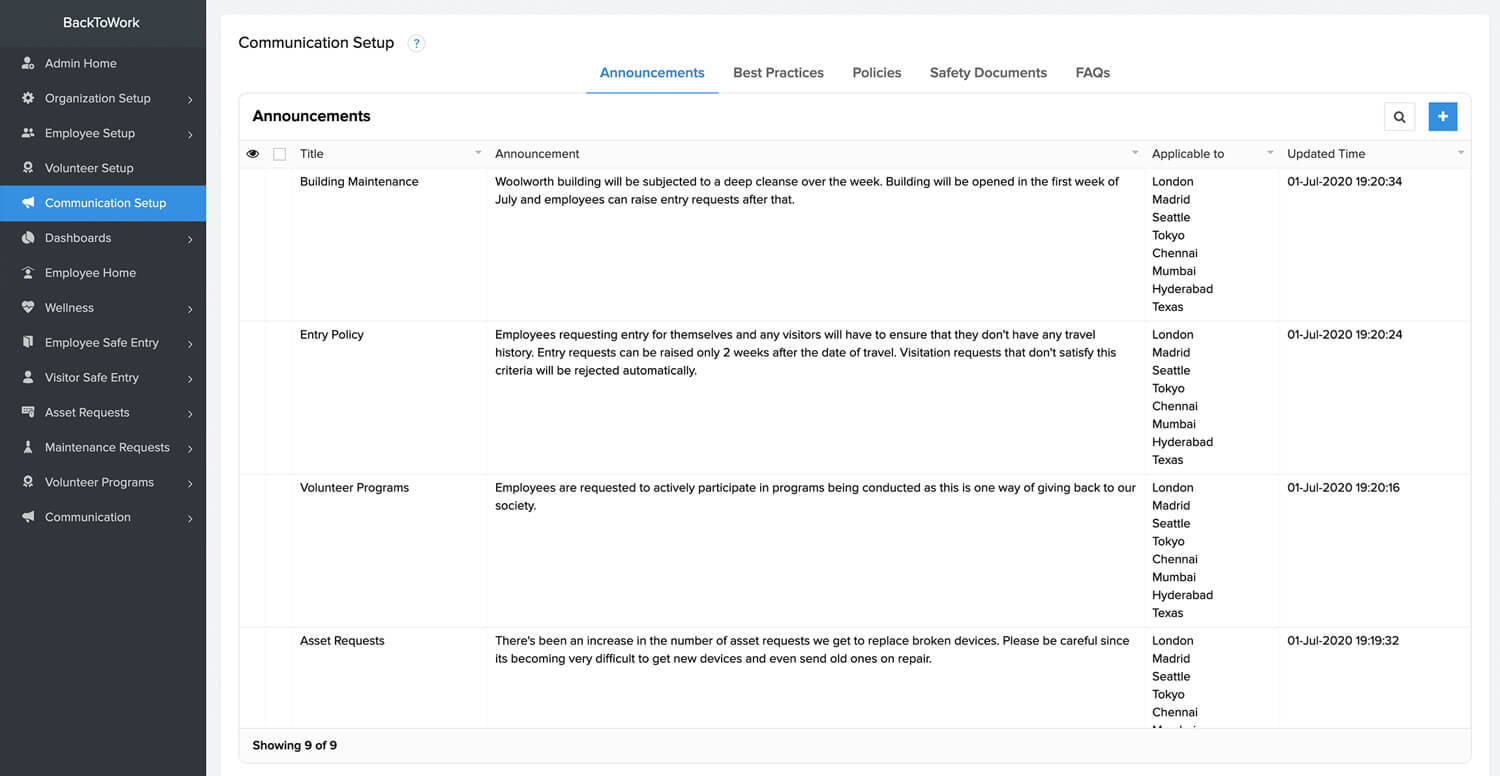 Manage your volunteering programs with ease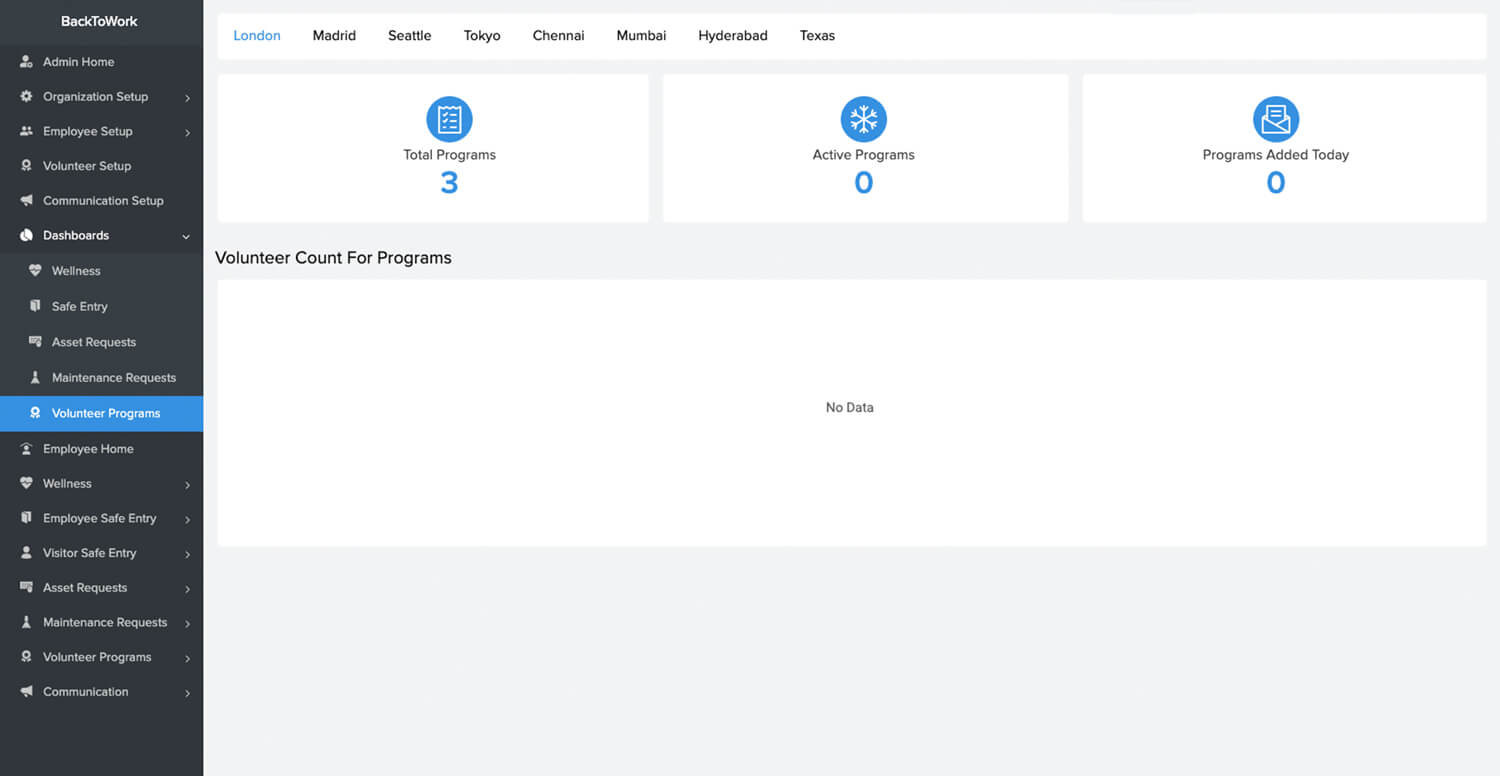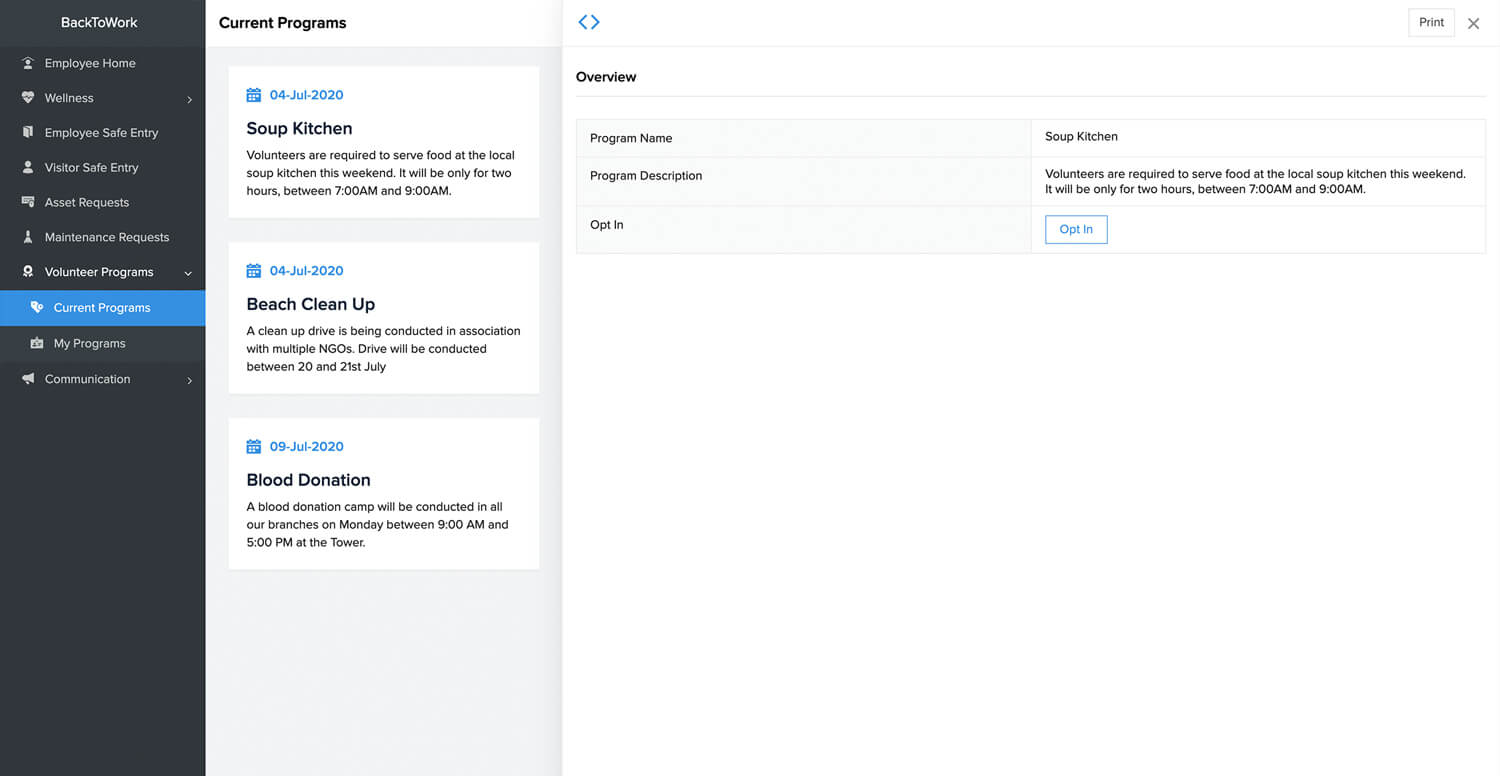 A comprehensive solution to resume work
We provide you with modules that cover every step of your reopening process and help you maintain safety standards once everything is back in motion.
Centralized insights
All high-level information is made available to management using the admin dashboards, and can be drilled down to the minutest detail.
Hassle-free data collection
Collect all critical information, from facility readiness to employee health statuses to maintenance requests, for reopening your workplace using BackToWork.
Multi-device compatible
Zoho BackToWork is available for access on web and mobile (iOS and Android), so that admin teams and employees can manage and monitor requests and assessments from anywhere.