The workplaces of tomorrow
Organizations need to move gradually, and with great care, in order to effectively reshape their workplace for the future. Some factors they'll have to keep in mind while doing this are:
Adhering to compliance guidelines and employee safety
Conducting frequent self assessment and contact tracing drives within the organization
Providing methods for safe entry to the office for employees and visitors
Maintaining an effective communication channel with both internal and external stakeholders
Managing asset and maintenance requests from employees
Handling facilities and capacity-related resources for newly evolving guidelines
A solution custom made for the workplaces of the future
Admin control center module
Track the status of your facilities to welcome your staff back to a safer office space. This dashboard empowers top-level management to assess the preparedness of facilities better, view individual employee health statuses, and decide on the right course of action to be taken.
Wellness module
Circulate and collect self-assessment and contact tracing forms among employees and oversee organization-wide information about their health status. This module provides industry-approved surveys, and organizations can decide the frequency of employees taking it based on company policy.
Safe entry module
Study employee self assessments, segregate the high-risk and low-risk crowds, and determine which employees are ready to work from the office. You can also gather and evaluate entry requests from employees and visitors using this module.
Employee self-service module
Cater to the different workplace service requests of your employees with this module. Manage asset requests of different types, ranging from office supplies to sanitizer to office space maintenance.
Communications module
Share guidelines, best practices, and frameworks with your staff, right to their phones. This module lets organizations compile, design, and circulate health and hygiene-related materials, FAQs, and announcements in a coordinated manner, over web and mobile devices.
Volunteer module
Organize and execute volunteer drives to give back to the community. As business entities and individuals, we're all indebted to the communities around us, and this module allows organizations to recruit employees and coordinate volunteering activities.
What's more, you can access all these in a single pack, without having to pay for each one individually.
Move your workplace into the future, with an app that is...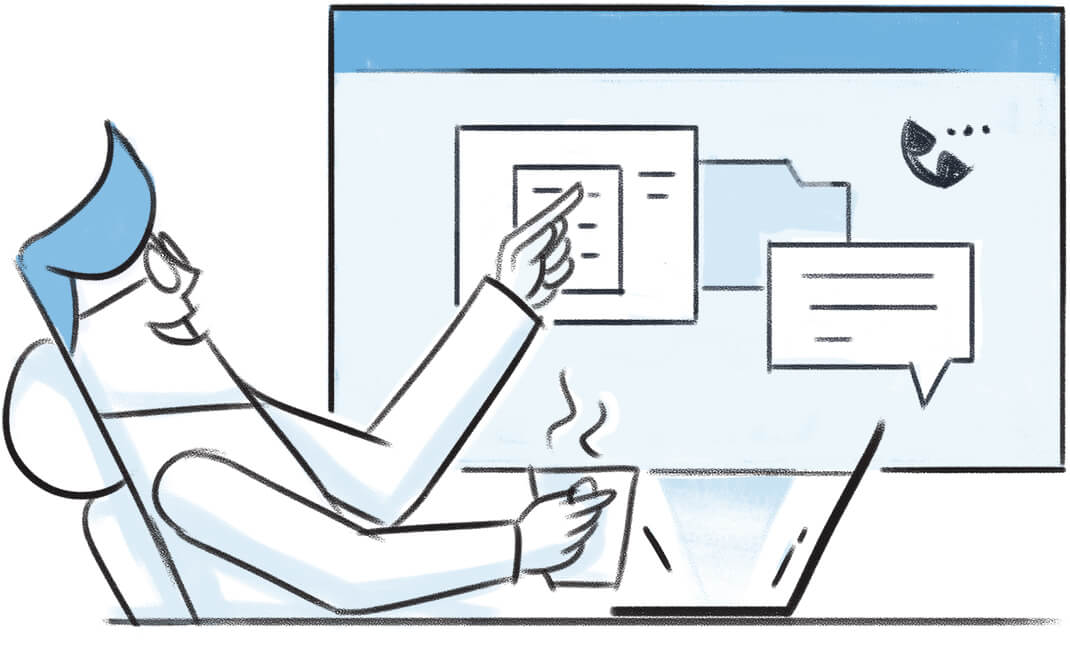 Ready to use

A comprehensive app that can be used immediately.

Secure

Enterprise-grade security to ensure the complete safety of your data

Cloud-based

Accessible from anywhere on the globe
Frequently Asked Questions
What is Zoho BackToWork
Zoho BackToWork is workplace readiness software that enables organizations to monitor employee wellness and facility preparedness, for when they need to restart operations from their offices. Zoho BackToWork also comes with customization options, since it's powered by Zoho Creator, an application development platform. Organizations can tweak it to meet whatever requirements they may have.
What are the benefits of Zoho BackToWork
This solution allows companies to:
Collect, store, and analyze facility and employee information relevant to workplace safety.
Allocate and control the safe entry of employees and visitors into their facilities.
Communicate all safety- and wellness-related information without any hassle.
Allow employees to make workplace requests on their mobile device.
Organize volunteering activities for community improvement and outreach.
How can an organization request a bespoke requirement for their Zoho BackToWork solution?
If you have a specific requirement for your organization, and it needs to be included in this solution, please write to creator-sales@zohocorp.com
Build your first app now!