Bring your events under one roof
Host all of your events—live, virtual, and hybrid—using a custom domain that's consistent with your brand. Don't have an SSL certificate for the domain? We'll get you one. Want a custom event app? Done.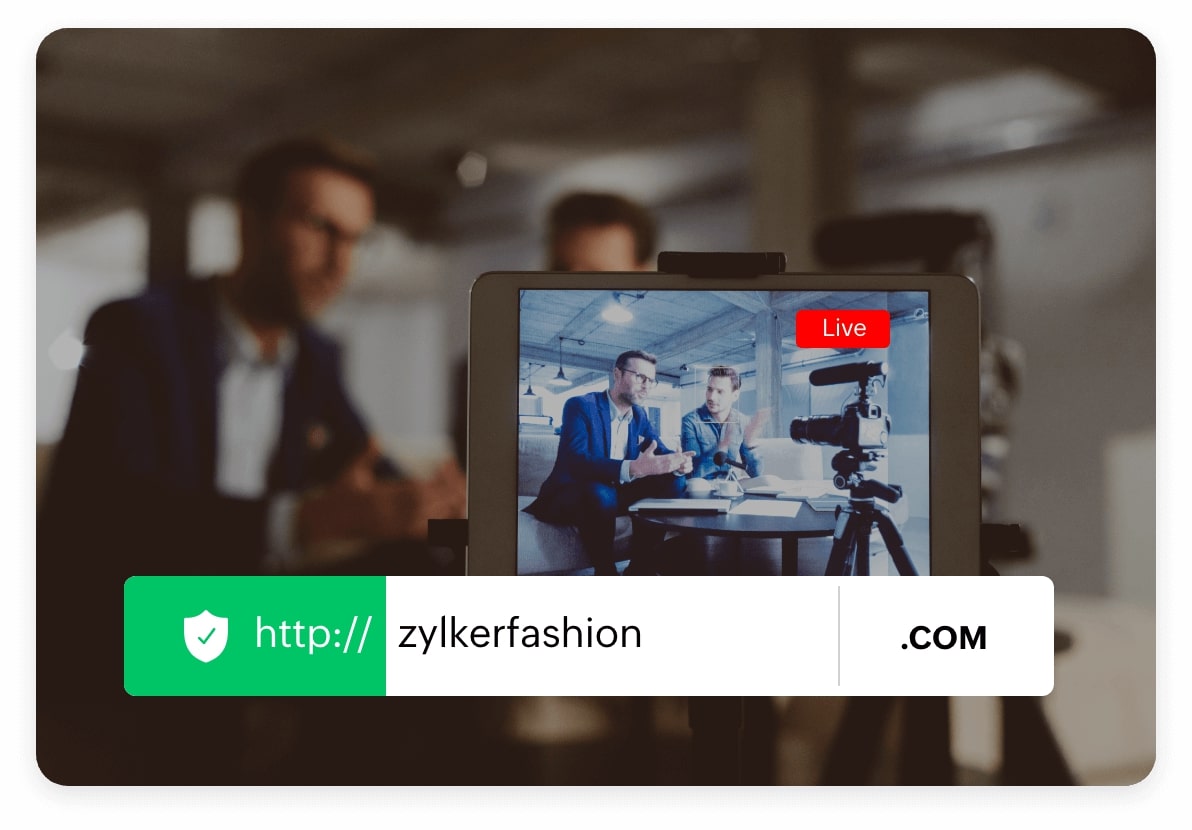 Streamline ticketing, increase revenue
Impress would-be attendees with a quick and intuitive registration process. Our out-of-the-box ticketing solution is designed to help you increase revenue—flexible payment options, no commission, and instant payouts.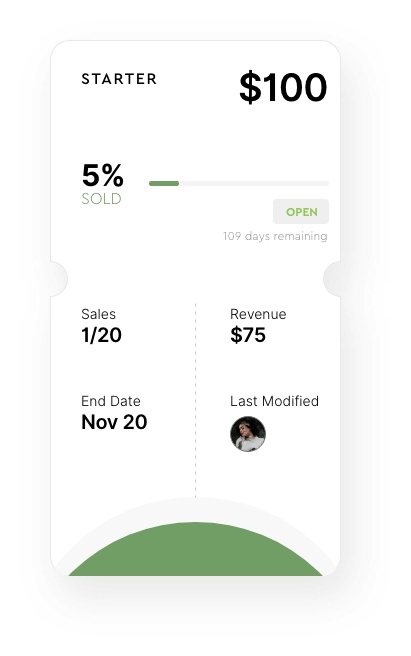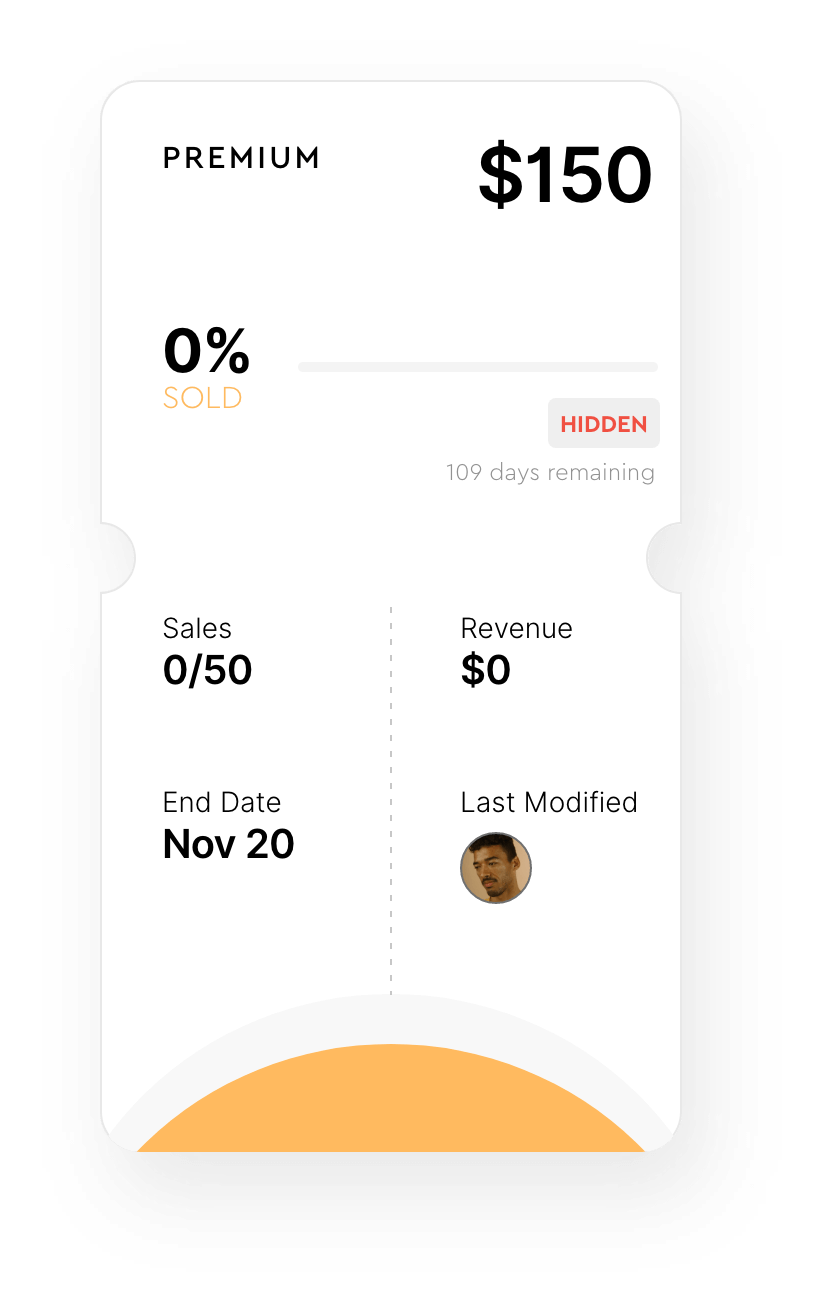 Reach new audiences with affiliate marketing
Get your event in front of more people using event referrals. Create unique website links for each affiliate—sponsor, speaker, attendee, and more—and measure their effectiveness in spreading the word about your event.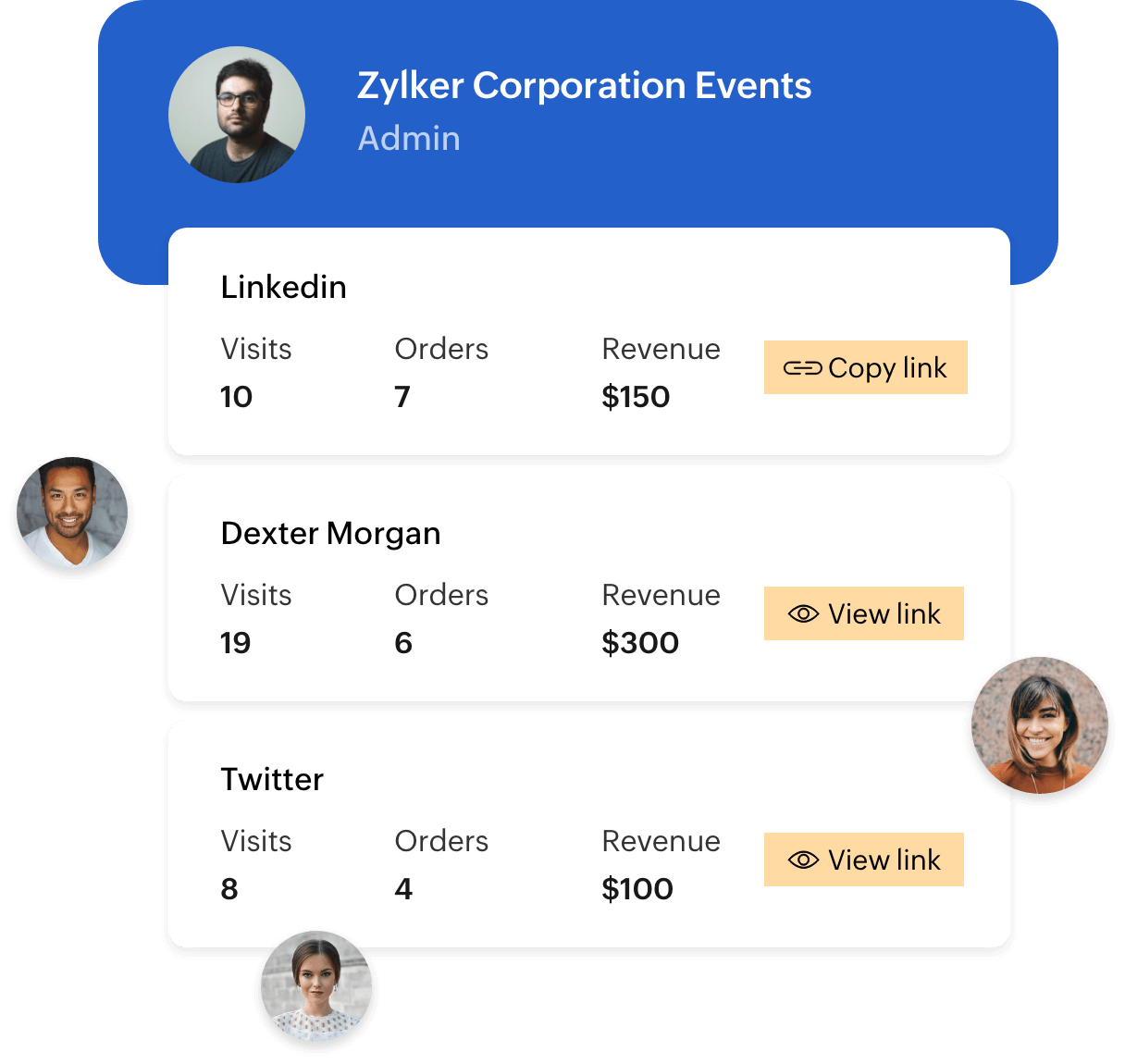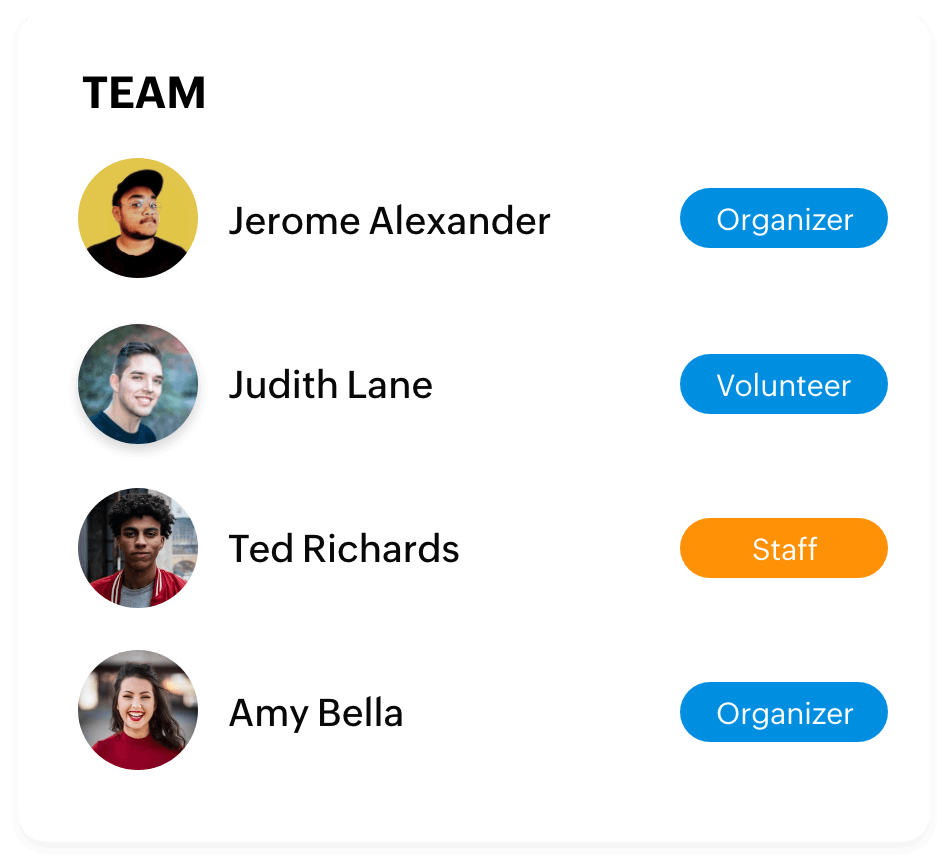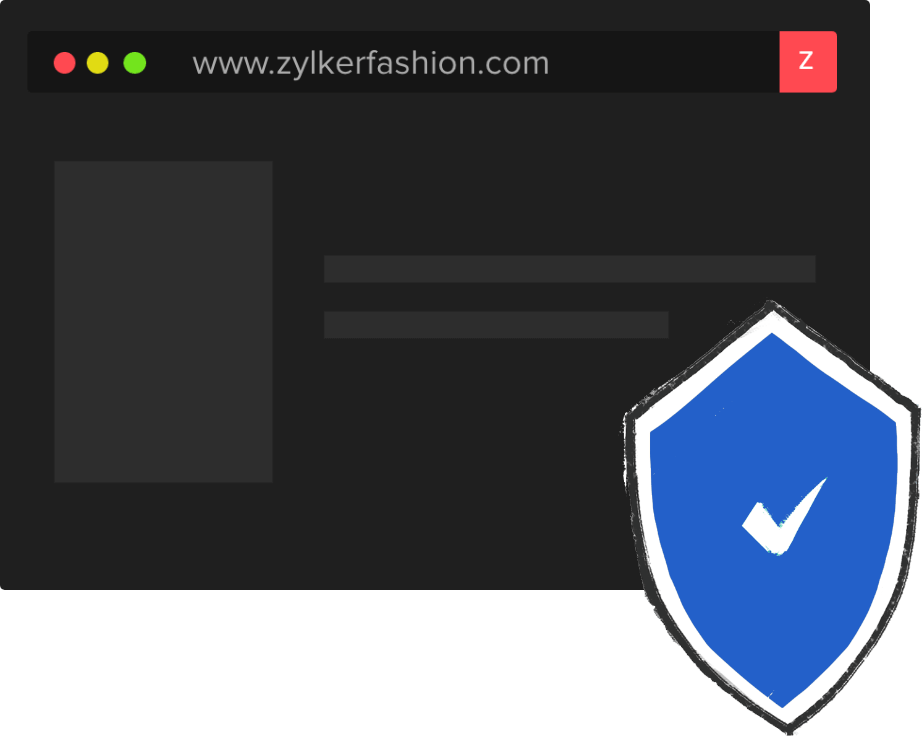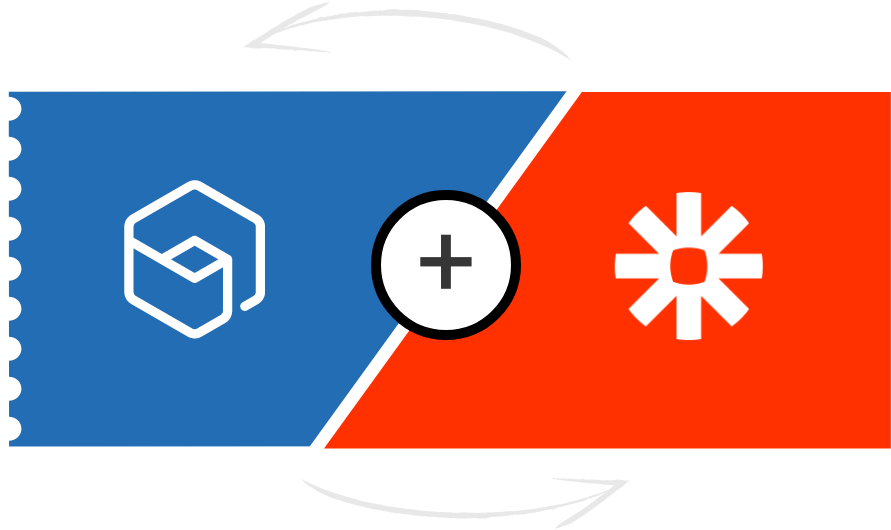 1
Get your squad together
Set your team up for success by giving them the tools they need to do their best work. Bring your staff on board, decide which features they have access to, and work closely with them so there's more collaboration and less miscommunication.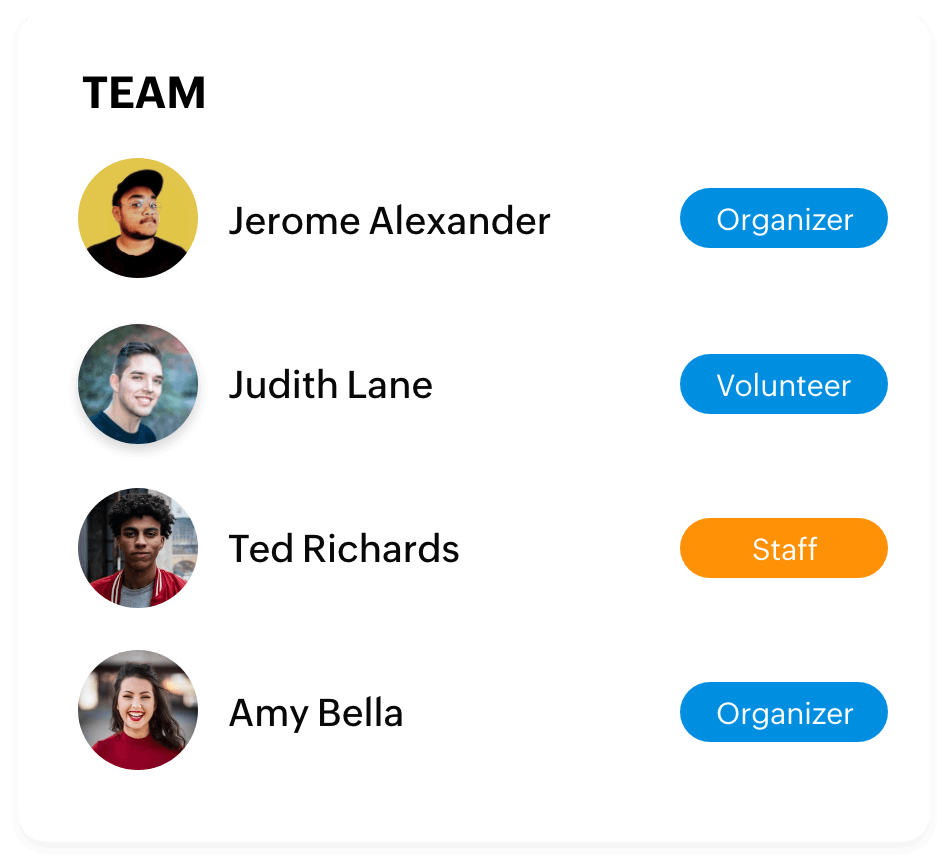 2
Keep GDPR front and center
Host your best event yet—all while protecting your attendees' personal data. We encrypt everything and also help you comply with data privacy regulations, whether you're adding terms and policies, getting consent, or responding to data requests.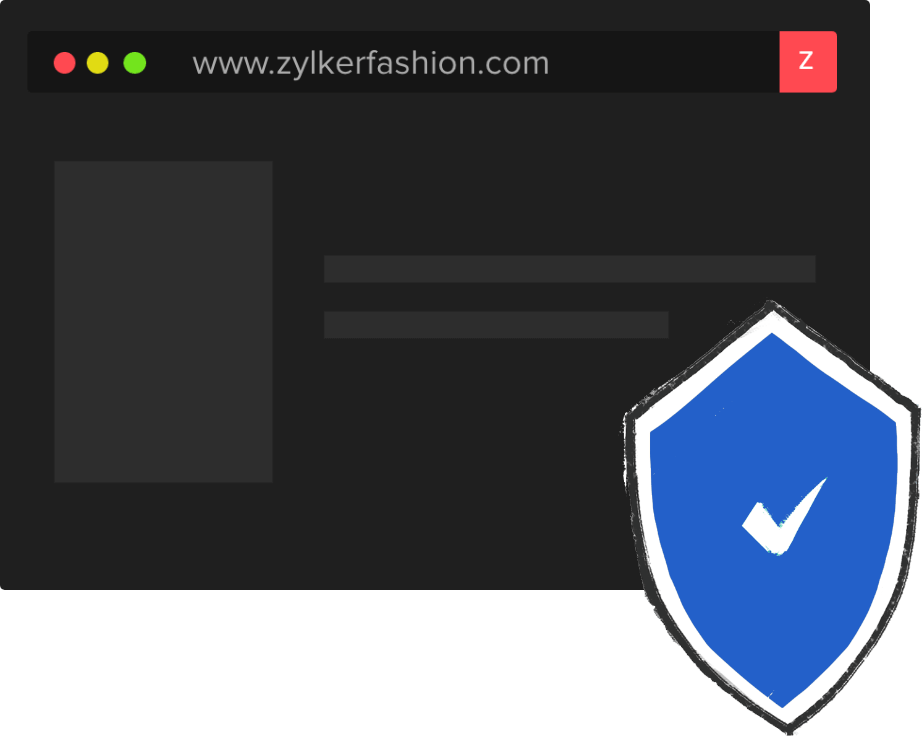 3
Do more with integrations
Go beyond just managing your event. Link your event data with your marketing and sales channels using our integrations and get a better understanding of how your event influences your business and vice versa.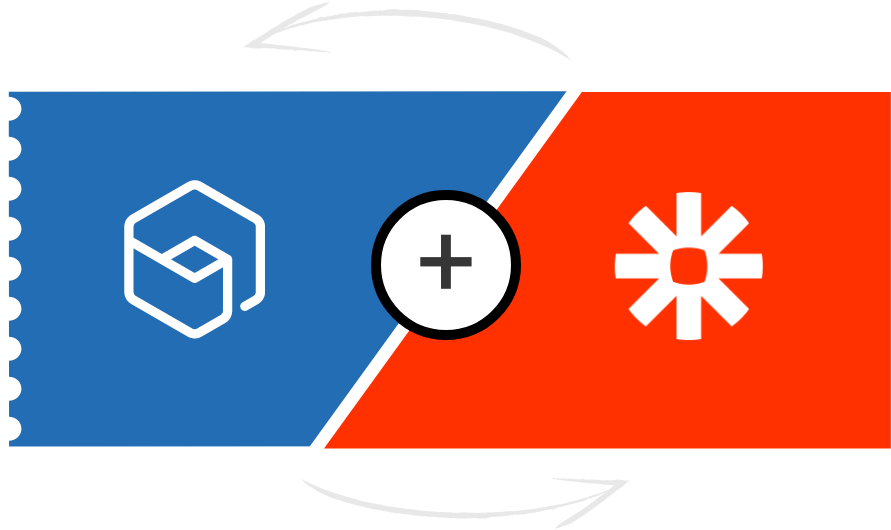 At the venue or virtually—make your event shine, always.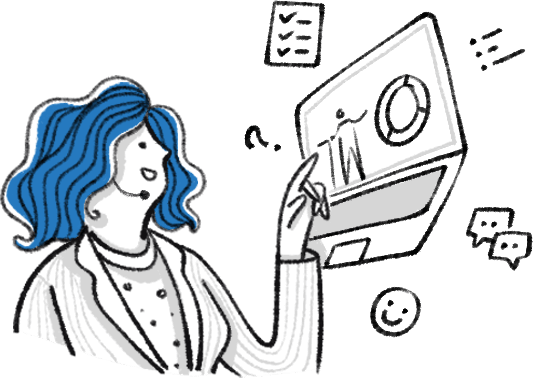 Onsite solutions, perfectly scalable
Our check-in and badging tools make it easy to get the lines moving fast and avoid crowding at the front door. Plus, we've made it all mobile—you can check in attendees, print badges, register walk-ins, and more directly from your smartphone or tablet.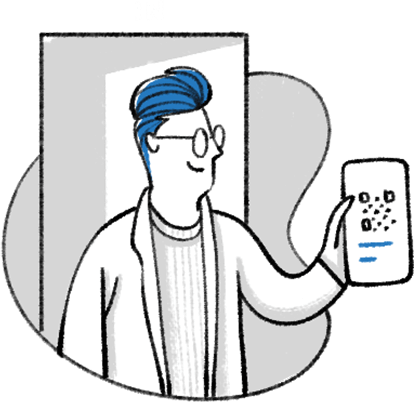 Virtual engagement at its best
Engage attendees throughout the event with session interaction tools—polling, handouts, emoji reactions—and themed discussion channels. Plus, there's a photo gallery where attendees can connect over great memories.