Experience.
That's what it's all about!
Build localized websites to connect with your attendees in different regions. Encourage interaction on your websites by offering announcements, discussion forums, and the option for attendees to develop their own agendas.
Website themes
Add color and make your event website come alive. Choose from numerous website themes and leave a lasting impression. Simply drag and drop tabs, move sections around, and hide or unhide elements to give your event a unique identity.
Adding unique sections
Make your website one-of-a-kind with custom layouts. Choose from the four available styles: text only, text and image, testimonial, and widget embedding.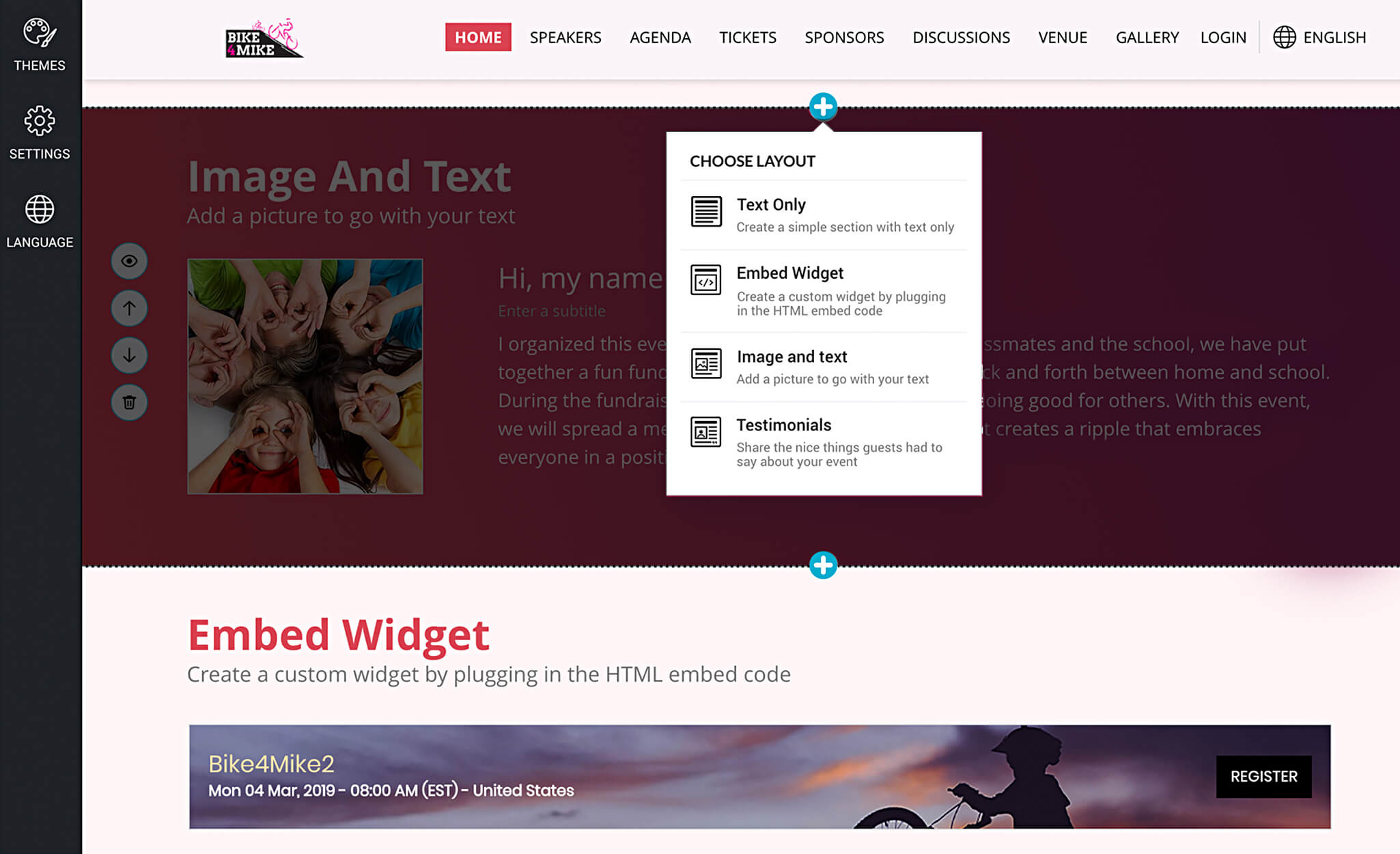 Multilingual websites
Translate content and make your event website available in multiple languages to give your event a broader appeal. Export, translate, and import. That's all it takes to develop multilingual websites.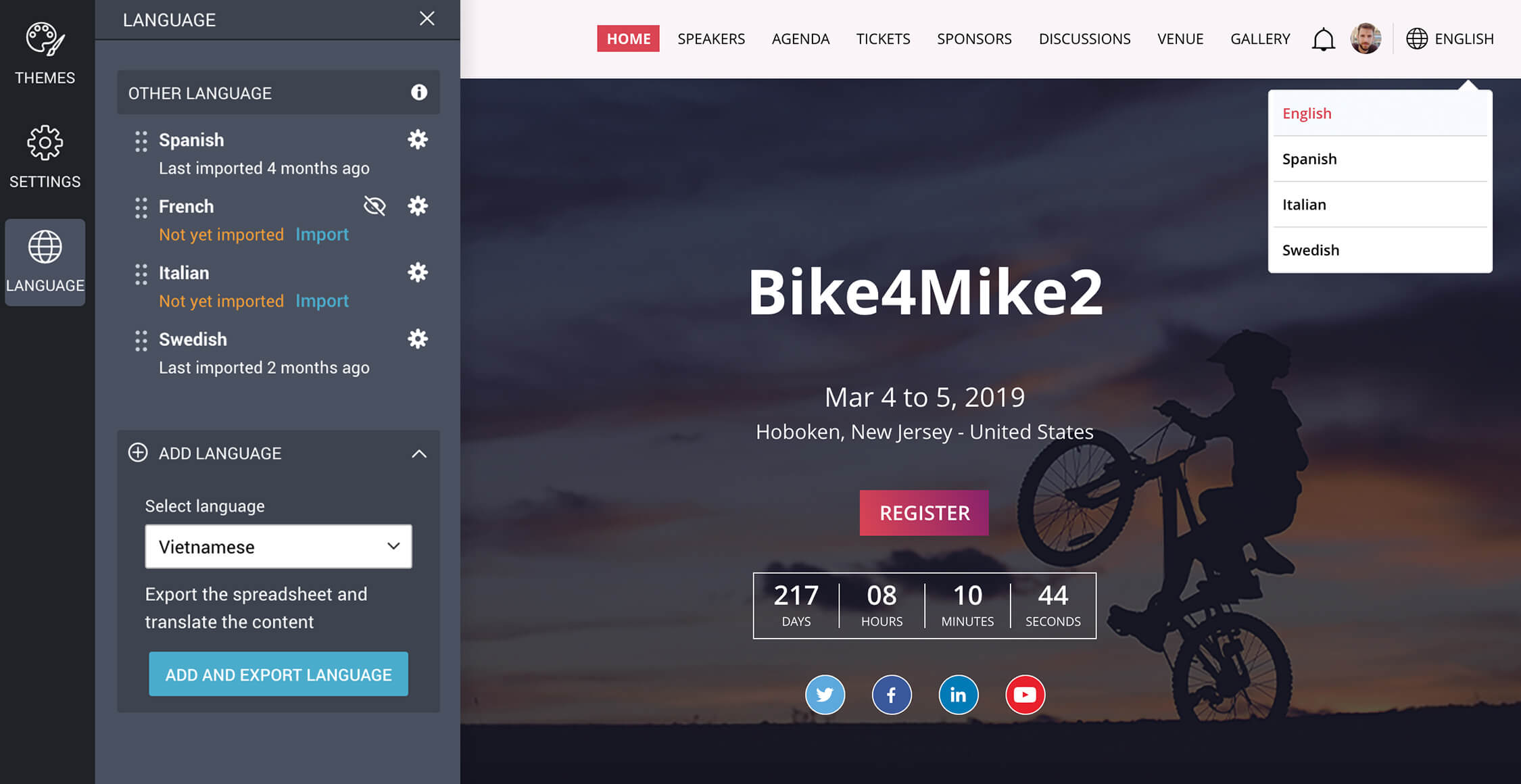 Customize information
Edit and modify content on any page of your event site from a centralized location. Change labels and headings to suit your needs. Publish changes at the click of a button.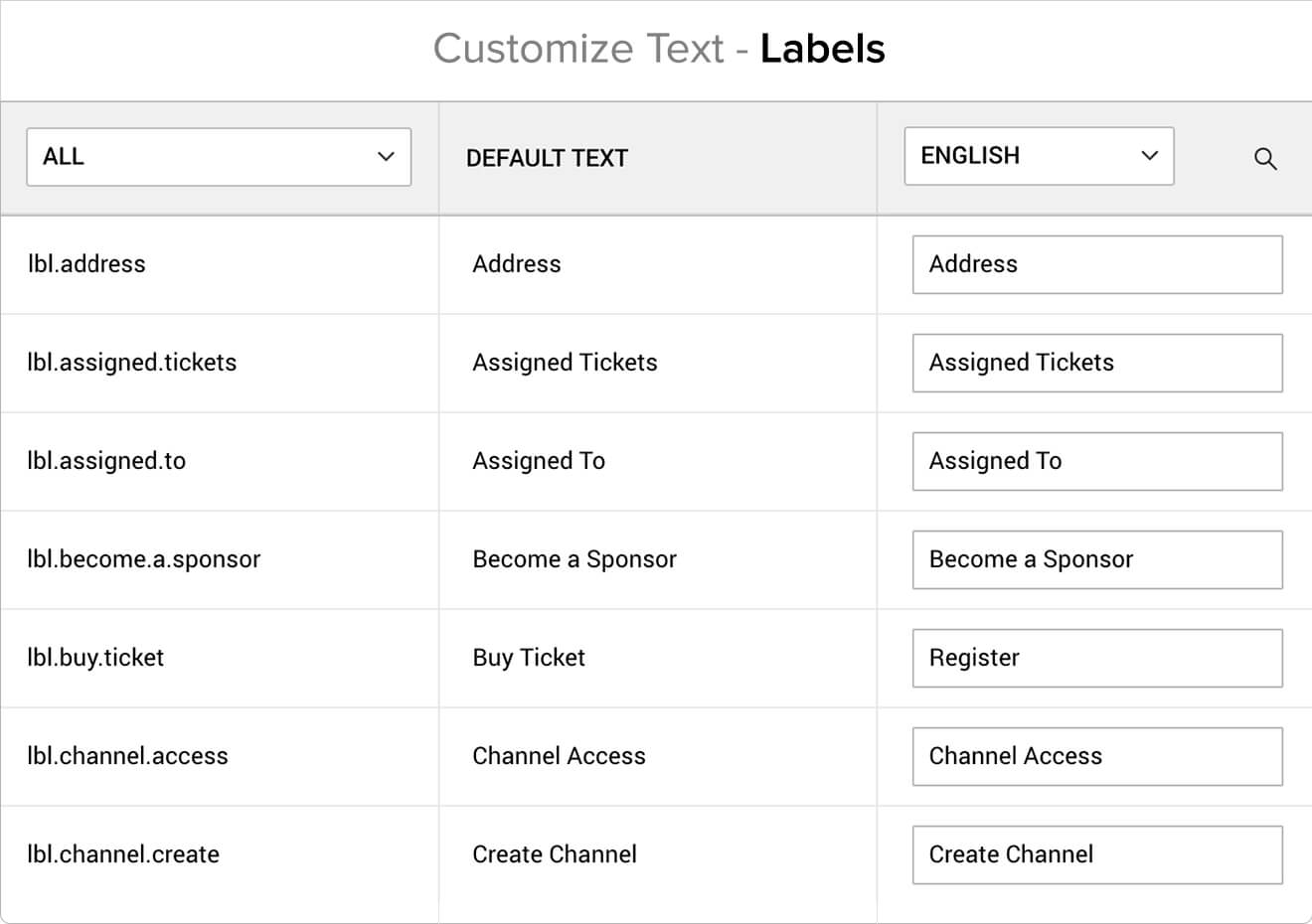 Sponsor management
Configure your sponsorship categories from within Backstage. List the benefits for potential sponsors, and accept or decline sponsorship proposals.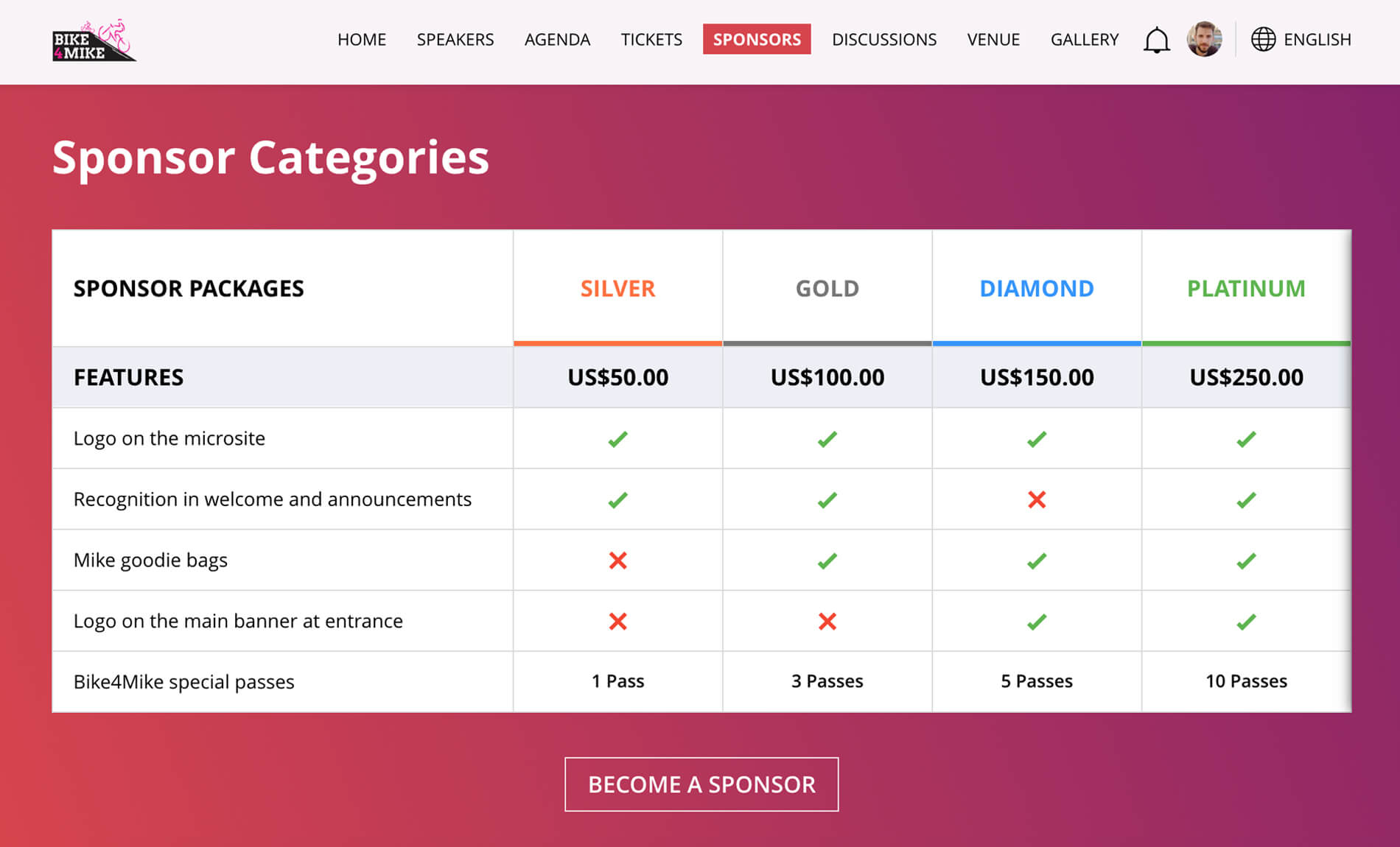 Personalized attendee schedule
Give your attendees the chance to choose the sessions they want to be part of. By building a tailor-made agenda, they can have their sessions shortlisted and follow these sessions directly from their devices.