Everything you need to know about event ticketing software
Event planners around the world depend on event ticketing software to sell tickets online and manage event registrations. However, the best online event ticketing software solutions let you do a lot more than just sell tickets online—they also help you promote your event, track sales, collect attendee details, and gain insight into how well your ticketing strategy is working for your event.
GET STARTED IN MINUTES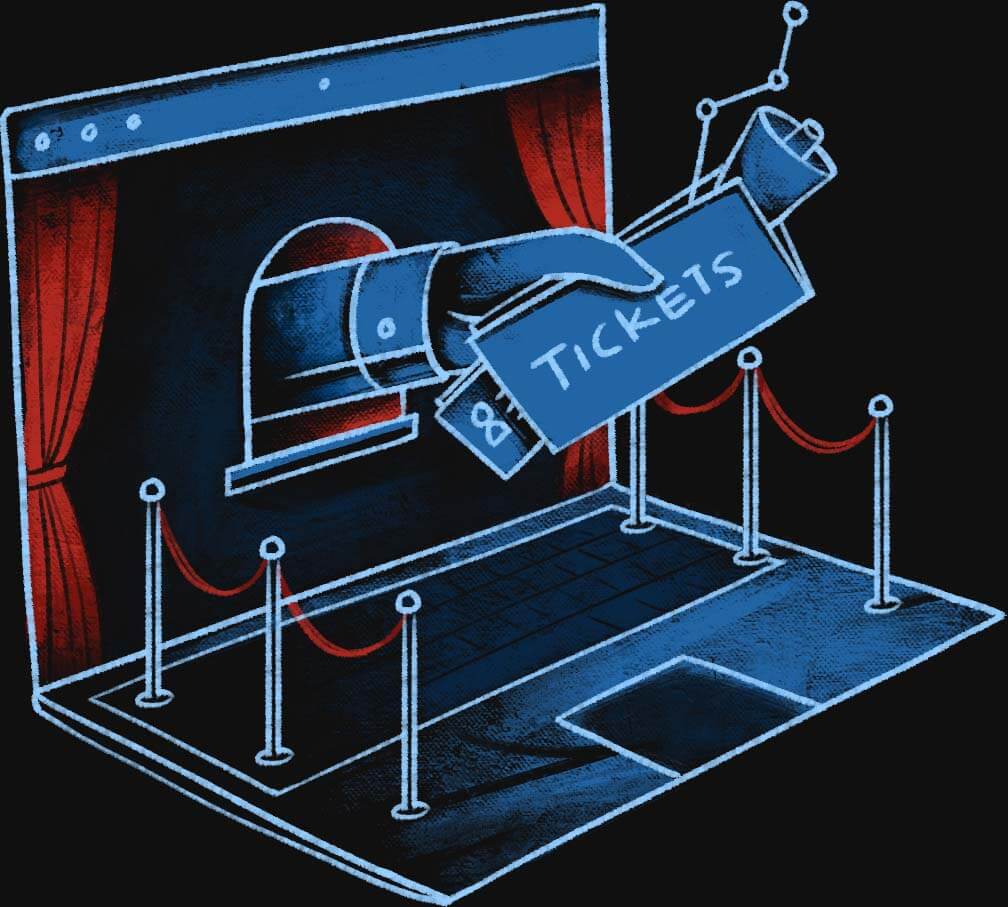 Event ticketing solutions that do it all
Every event is unique, and event ticketing software needs to be versatile so it helps address the individual requirements of each event you organize, especially when your event strategy is a mix of in-person, virtual, and hybrid gatherings.
With so many event ticketing tools available on the market today, it can get quite overwhelming for event organizers. Here are four things to consider when evaluating an event ticketing platform: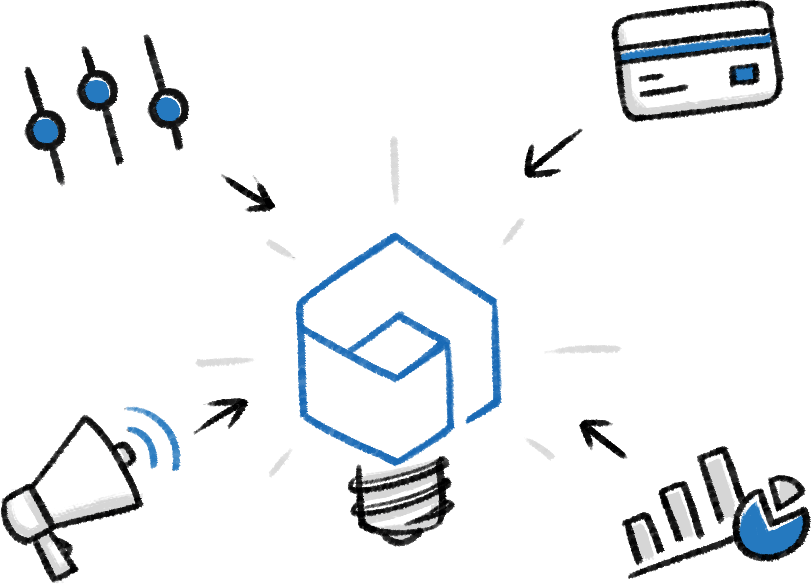 Customization capabilities
The strength of any event ticketing tool lies in how adaptable it is and how far you can modify its functions to suit your event's requirements. While most event ticketing platforms come with features like multiple ticket classes and registration pages, here are some others that can truly elevate the ticketing experience:
Flexible registration paths
With hybrid events on the rise, online event ticketing software that allows you to define the ticketing journey of each customer and segregate virtual and in-person attendees is a must, especially if you plan to open up registrations for individual sessions.
Custom registration forms
The most underrated feature in an online event ticketing system, custom forms can be your first step in collecting important attendee information, such as answers to questions like how they heard about your event, dietary restrictions, and more.
Branding options
Another important feature to look for in your event ticketing platform is custom branding. Some typical places where you can highlight your event's brand are the registration page and form, tickets, registration widgets, and emails.
Payment regulations
A large part of your revenue will depend on ticket sales, and in this area, two things matter most—the ease with which attendees can pay for tickets and the payment process followed by the event ticketing platform.
Payment methods
The more ways you can collect payments, the better it is for you and your attendees. Choose an online event ticketing system that comes with online and offline payment methods and a variety of payment types like digital, cash, check, and more.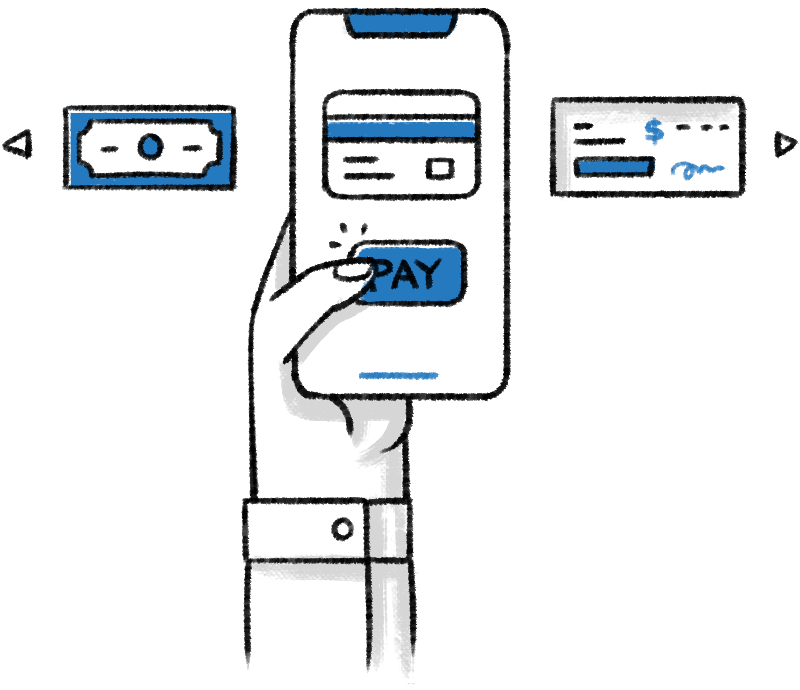 Commission rate
Most event ticketing software solutions (but not all) charge a commission on ticket sales. This is separate from the one your payment gateway takes. Our suggestion—go with a platform that's commission-free and allows you to keep all the revenue you make.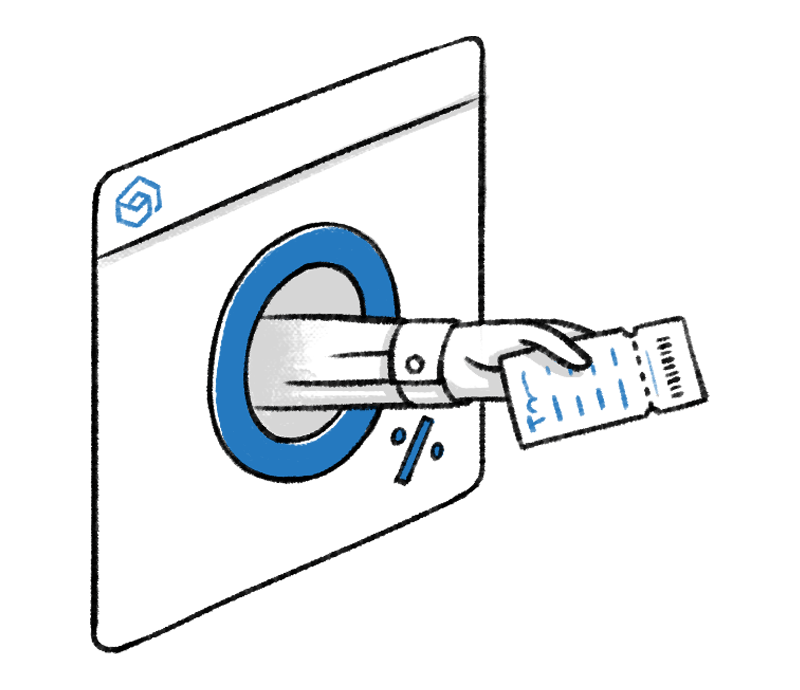 Payout period
One of the first questions to ask your event ticketing software vendor is how long it takes for payouts to happen. While some take anywhere from a week to 10 days to process payments, others do it instantly—and the faster payouts happen, the better for your event and budget.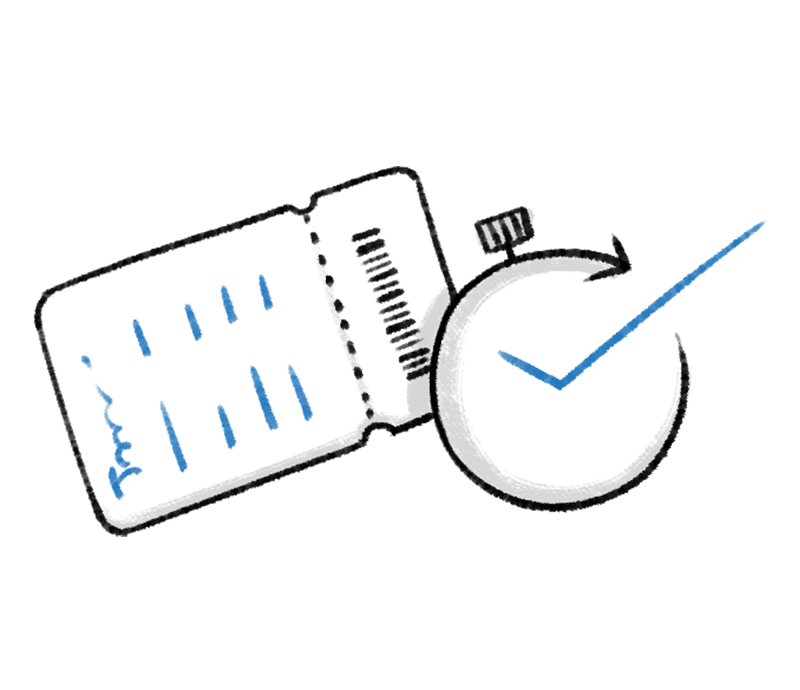 Marketing tools
The more you promote your event, the more registrations you'll get. Having a set of built-in marketing tools as part of your event-ticketing platform makes promoting your event so much easier.
Promotional codes
Use promo codes to induce a serious case of FOMO and incentivize attendees to buy their tickets sooner rather than later.
Affiliate marketing
Get your attendees in your corner and have them spread the word about your event with referral links. Reward their efforts with discounts or special offers.
Social media marketing
Add custom event banners to different social channels with unique event website URLs to understand the traffic they bring to your event website.
Reports and analytics
The key to success is data-driven decision-making. For events, this means in-depth sales and attendee reports—data that helps event planners make informed choices.
Sales analytics
With real-time reports on sales and revenue, you can gauge the performance of your ticketing strategy, make relevant updates, and grow your audience.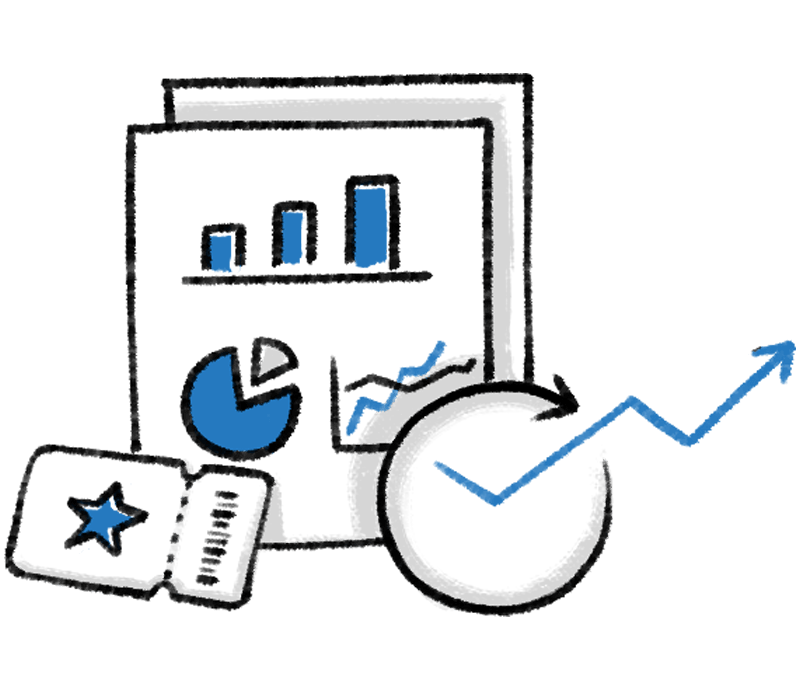 CRM software integration
Want to create a central database of attendee information to make post-event follow-ups easier? A smooth and efficient CRM software integration can help you streamline attendee data across all your events.