Why should you brand your events?
Enhanced brand visibility
Today's events are global, with participants visiting from across the world. Display your brand prominently in the website to boost awareness and credibility.
Reflection of your identity
Your event website is the first point of contact for all your attendees. Ensure that it completely represents your story by custom branding it.
Establishes familiarity and belief
With higher brand exposure comes greater awareness. Familiarity will resolve doubts that your attendees might have.
Backstage offers you complete customization.
Custom domain mapping
Map your custom domain to give your events a personalized touch. Backstage also helps you get a secured event website with a group SSL certificate.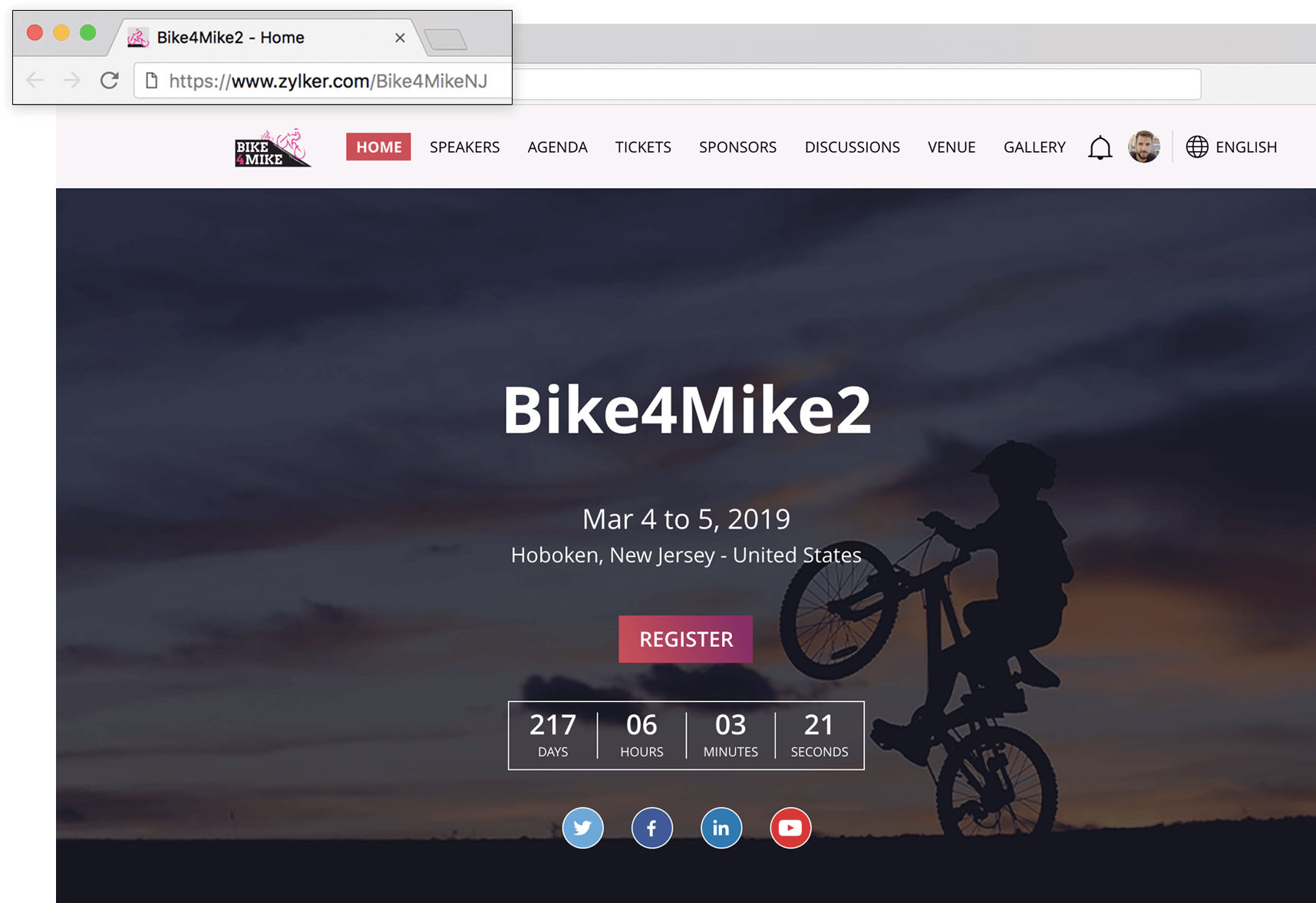 Custom sections on the event website
Give your event website a unique look by choosing custom styles. Opt for layouts like text only, text and image, testimonial, and widget embedding.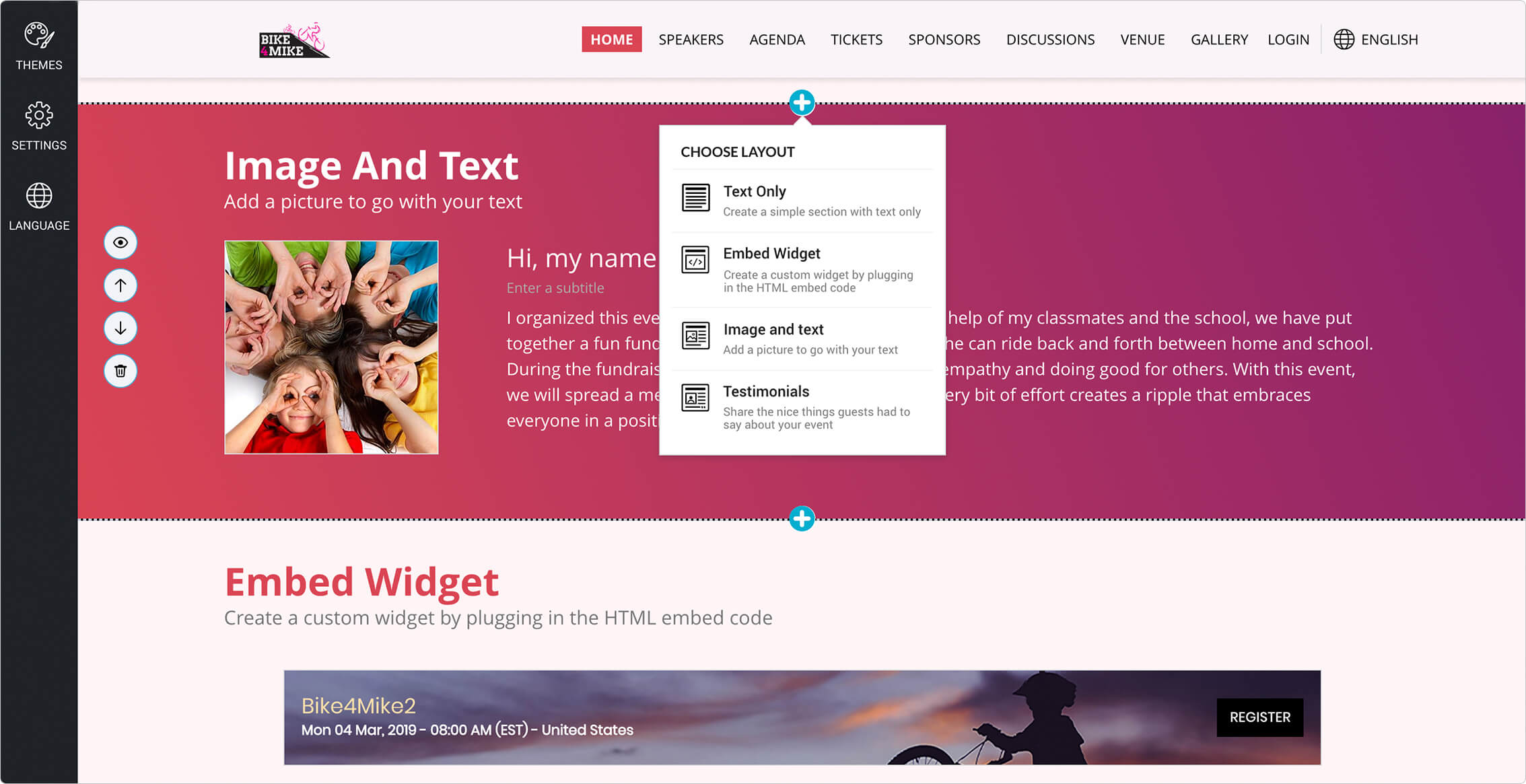 Custom mobile app
Get a mobile app custom made for your event and host it on your app store. Brand it your way to give your attendees a personalized experience.