My bank feeds are broken. What should I do?
Please try to login to your bank account on your bank's website. If you face any problems there, kindly take up the issue with your bank. Once that is done, update your credentials in your Zoho Books account.
To update credentials, follow the below steps:
Go to Banking tab and select the bank account.
Click on the Settings icon of the bank account.
Select Update Credentials from the drop down.
Enter the credentials and click the Continue button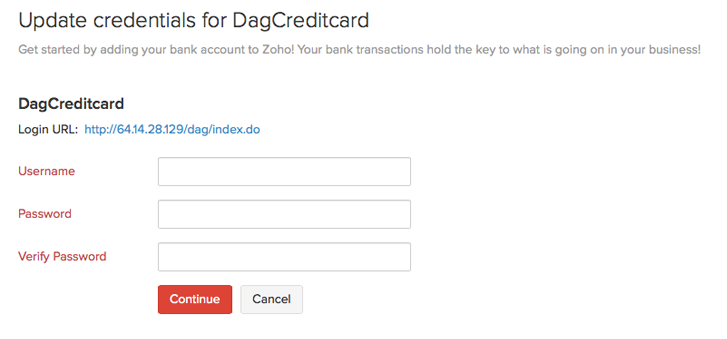 If you're not facing any issues with your bank account but the feeds are still not working, please write to support.me@zohobooks.com and provide a screenshot of the error page.