Reconciliation
It is a process of matching and ensuring whether the closing balance is in sync with the amount cleared from the account. This way a business owner can keep track of the money leaving the account to the actual money being spent. This is done for a particular accounting period. In Zoho Books, you can reconcile your bank accounts with the closing balance and hold it as your reference.
Navigate to the Banking module and select the account you would like to reconcile for a particular accounting period.

Select the Reconciliation History option from the Settings drop down.


In the Reconciliation window, select the Reconcile Account option.


In the details for the reconciliation to take place, enter the start and end date of the period you would like to reconcile. Enter the closing balance that is in accordance with your bank account.


In the next window, you would be shown the transactions of your bank accounts. Here you would be able to check the boxes and associate the transactions in accordance with the closing balance. >P.S: Only the matched, categorized and manually added transactions will be shown in the reconciliation window. The matched and categorized transactions will be automatically checked.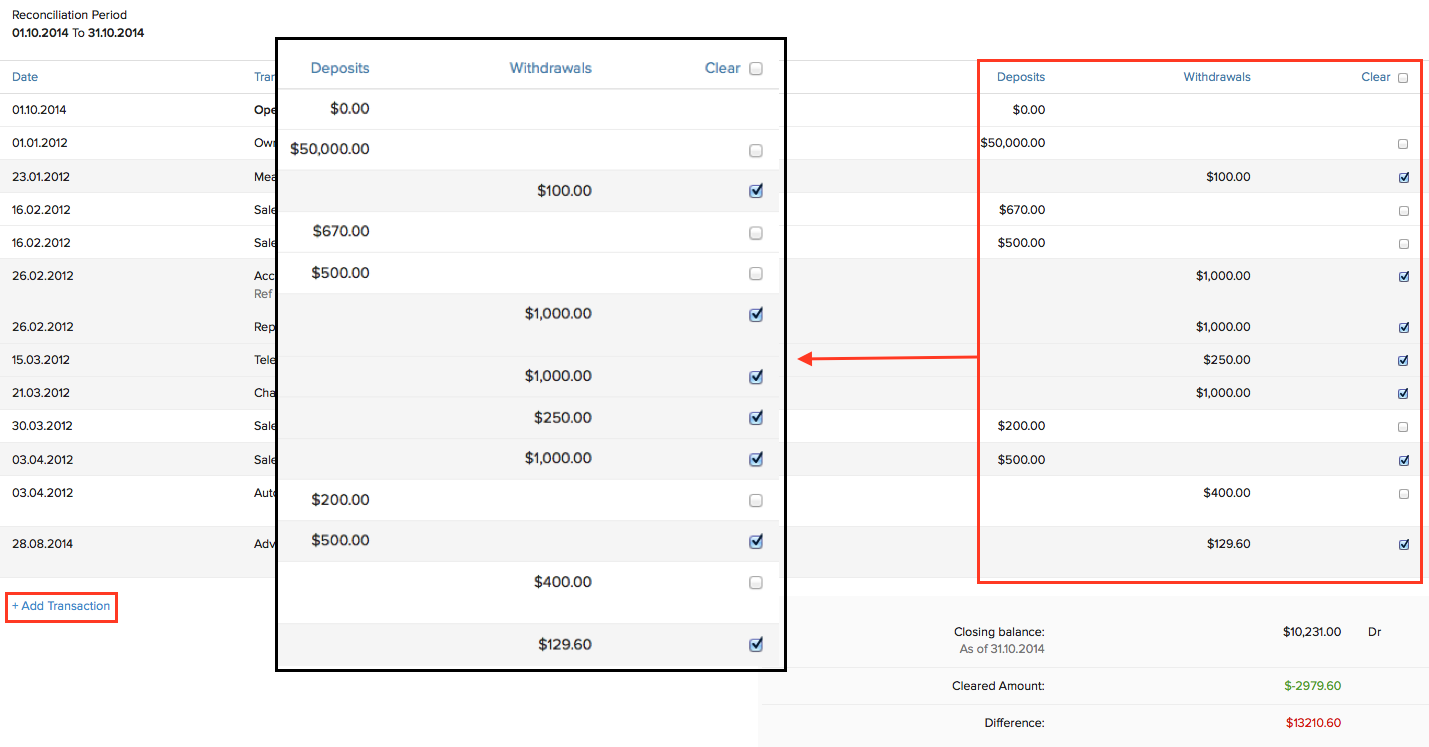 If you check the deposits, the total in the Clearing Amount increases and for withdrawals it decreases.

You need to make sure that the Closing Balance and Clearing Amount are in sync and the Difference shows 0.


You can also add transaction to adjust your clearing amount by selecting the +Add Transaction option below the transaction window.

After you finish reconciling your account, click on Reconcile to finish the process.

If you would like to do the reconciliation later, click on Save and Reconcile Later.

After a successful reconciliation, the status in the reconciliation window will display the status as Reconciled.

---