Group Computers. Stay Organized.
Doesn't organizing things help any day? We offer you an easy way to organize computers configured in your organization account. You can group them and name them in whatever manner or convention that you find convenient.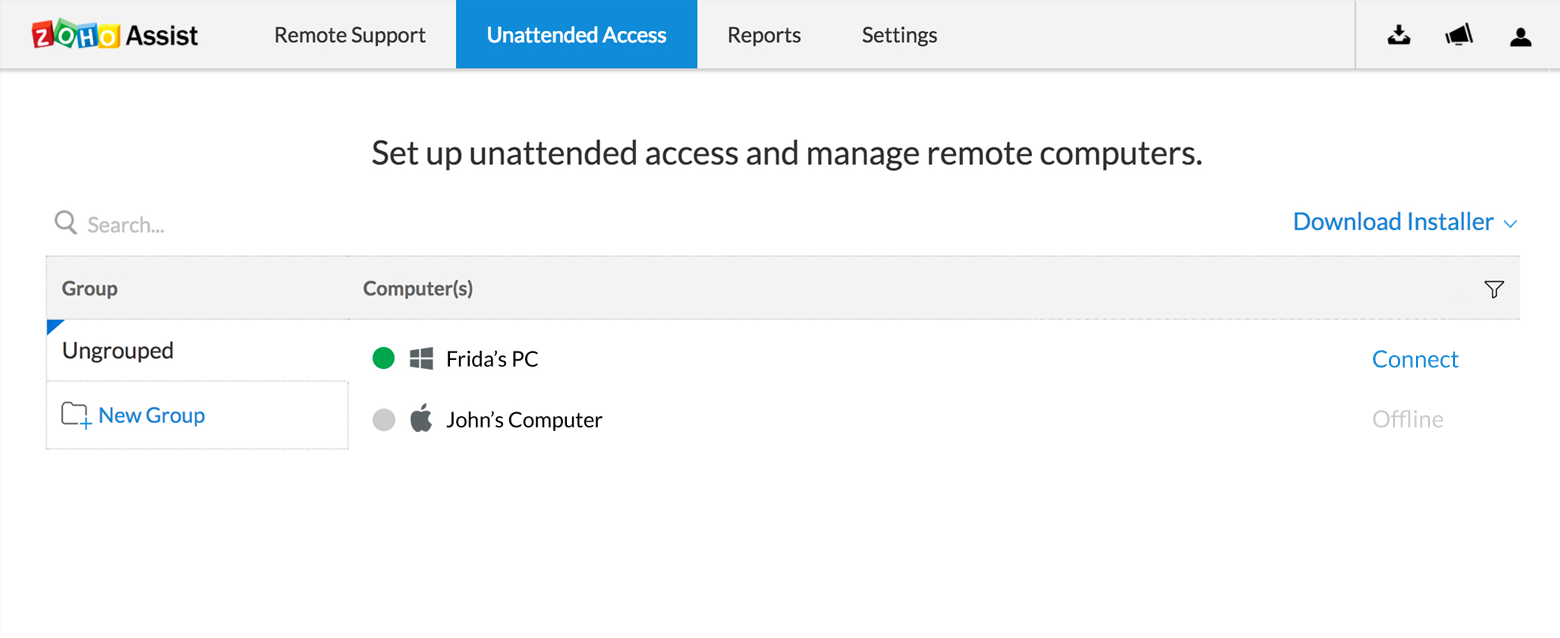 Computer History Matters.
If you have multiple technicians in your account, it's important to know who added a particular computer and when they added it. Even if you're a single tech, wouldn't you want to know when you added a computer? This key information of who and when is a just a click away.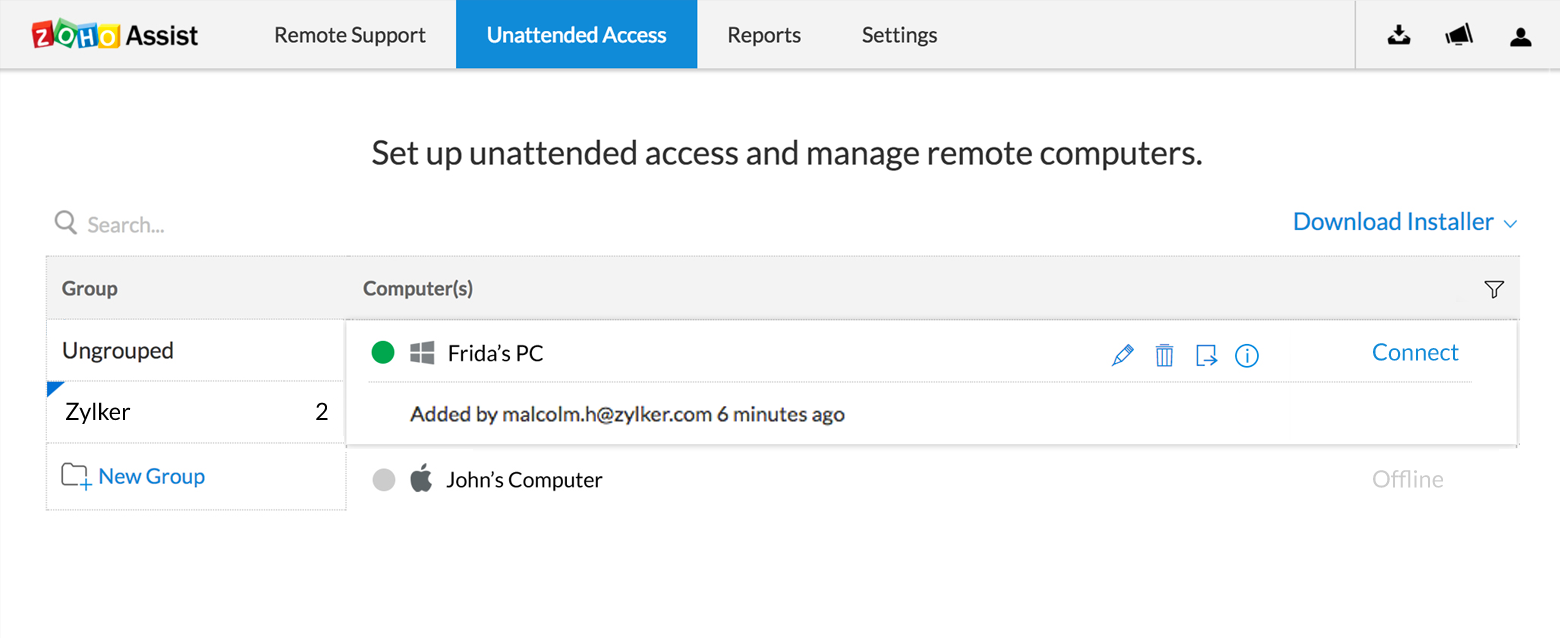 Define Group Permissions. Authorize Access.
Managing multiple technicians and a large number of computers require defifning computer group permissions to achieve a clear process. It's pretty easy to define the computer groups that each technician is permitted to access.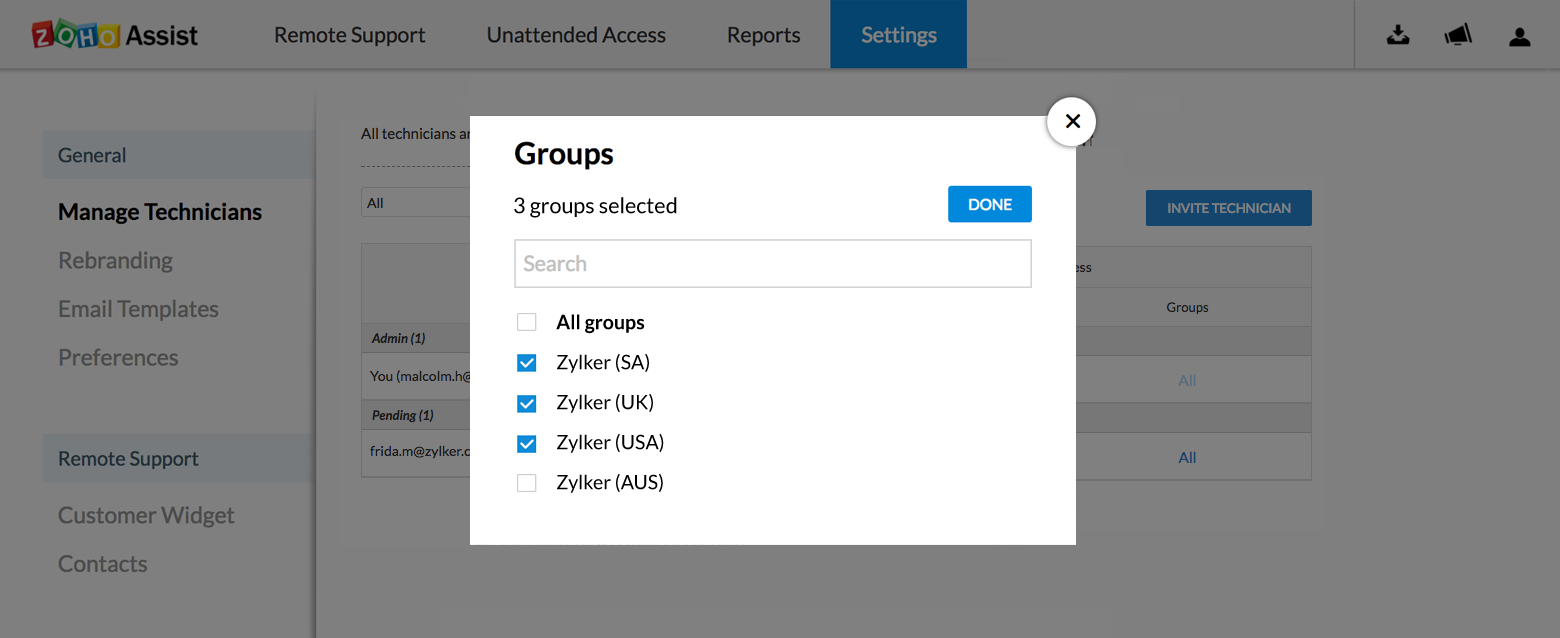 Deployment made easy
Start deploying the unattended agent and quickly configure the computers in your network, be it Workgroups or Active Directory enabled. You can use Command Prompt or Startup Script through Windows GPO to deploy easily.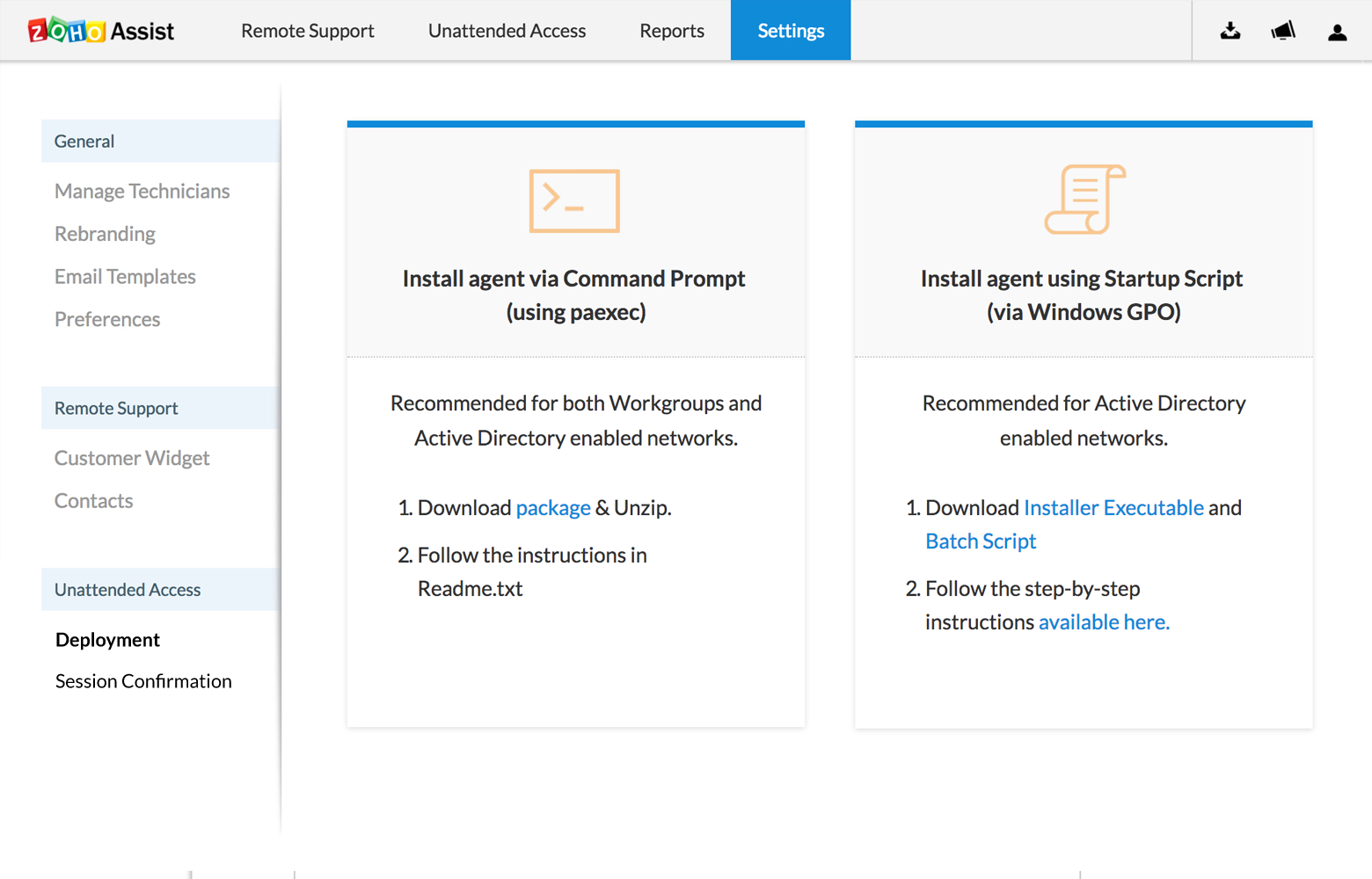 Session Confirmation
Session confirmation makes sure the consent is obtained from your remote customer when you try accessing her computer through unattended access. It would be of great help if the remote environment complies to secure standards such as HIPAA.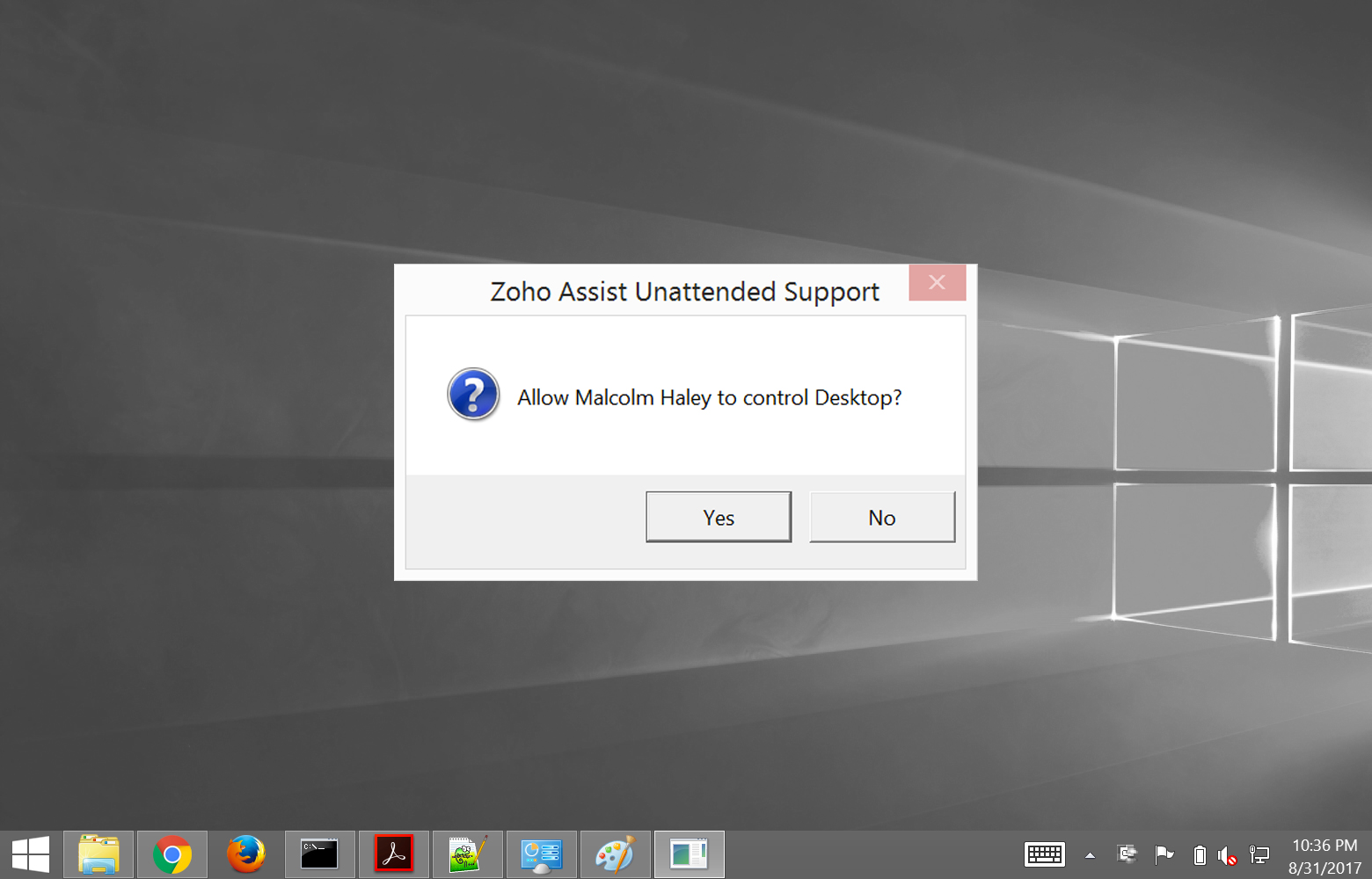 Note: The features namely File Transfer, Multi-Monitor Navigation, Reboot and Reconnect, Send Ctrl+Alt+Del, Session Notes, UAC Compatibility, and Clipboard Sharing mentioned under Instant Remote Support are common to the both Remote Support and Unattended access.