Benefits of the service queue
Instant troubleshooting
Technicians can view and access inbound requests raised by customers in real time, promptly respond, and troubleshoot issues.
Reduced waiting time
With the live form, customers can initiate a remote session. A support technician will connect to the session to provide seamless assistance, eliminating the time and effort spent on scheduling.
Publish announcements in style
Broadcast a custom public announcement (up to 2,000 characters) to your customers using the Service Queue. You can also choose to schedule announcements.
Superior customer satisfaction
Customers experience enhanced and efficient technical support for all their IT concerns.
How to configure the Service Queue
You can set up your custom self-service portal by mapping your custom domain to your Zoho Assist account. Then, create a Service Queue URL based on your organizational preferences.
01 Go to Settings > Remote Support > Self-Service Portal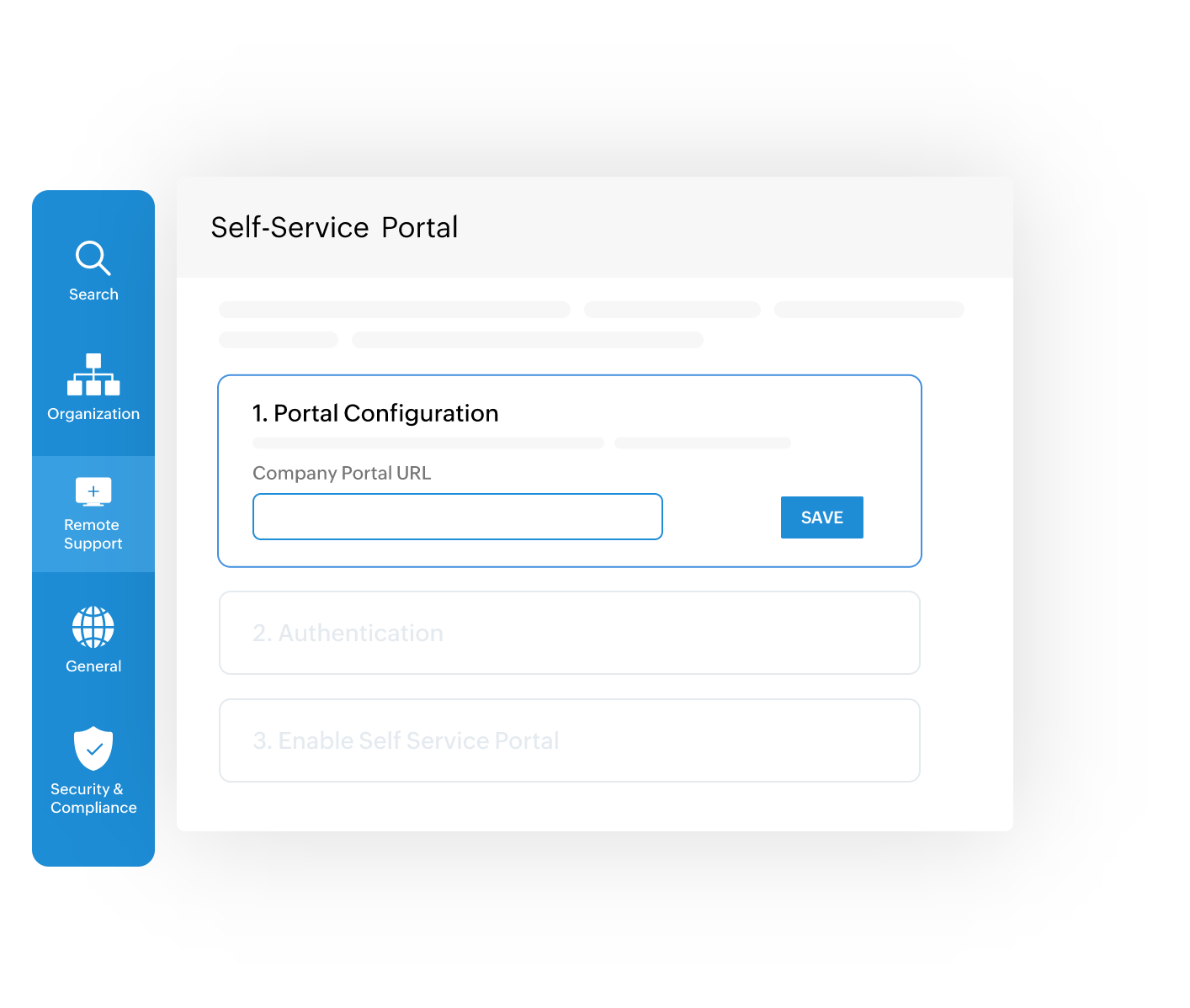 02 Select Configuration to map your custom domain and start setting up your self-service portal
03 Enter your company portal URL and click Save to configure the URL.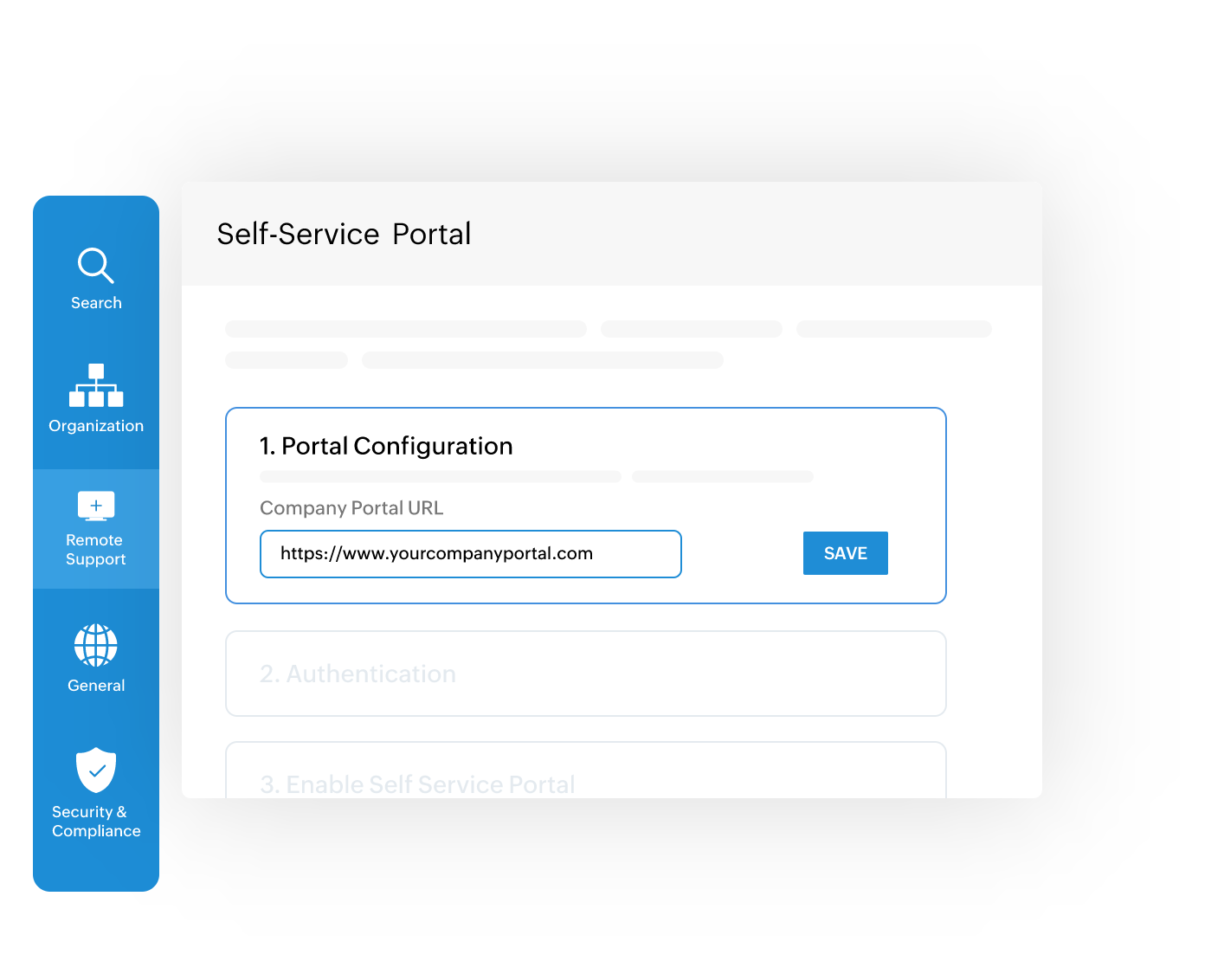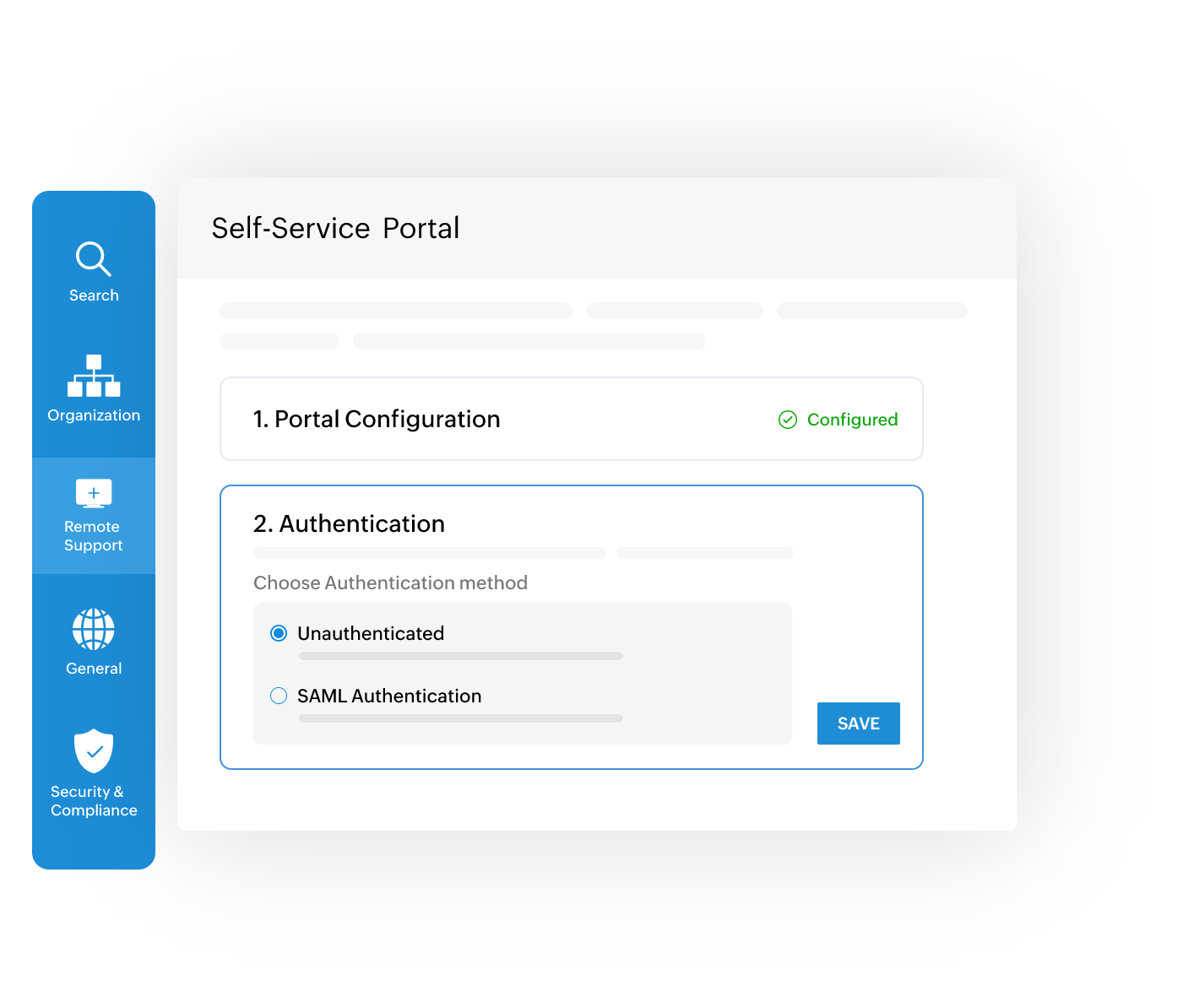 04 Select your preferred mode of authentication and click Save.
The SAML Authentication option allows only authenticated users from your organization to raise an inbound request.
The Unauthenticated option allows anyone with access to the self-service portal link to raise an inbound request. Click here to learn more about authentication methods.
05 Click Enable Self-Service Portal to start receiving inbound requests from your customers.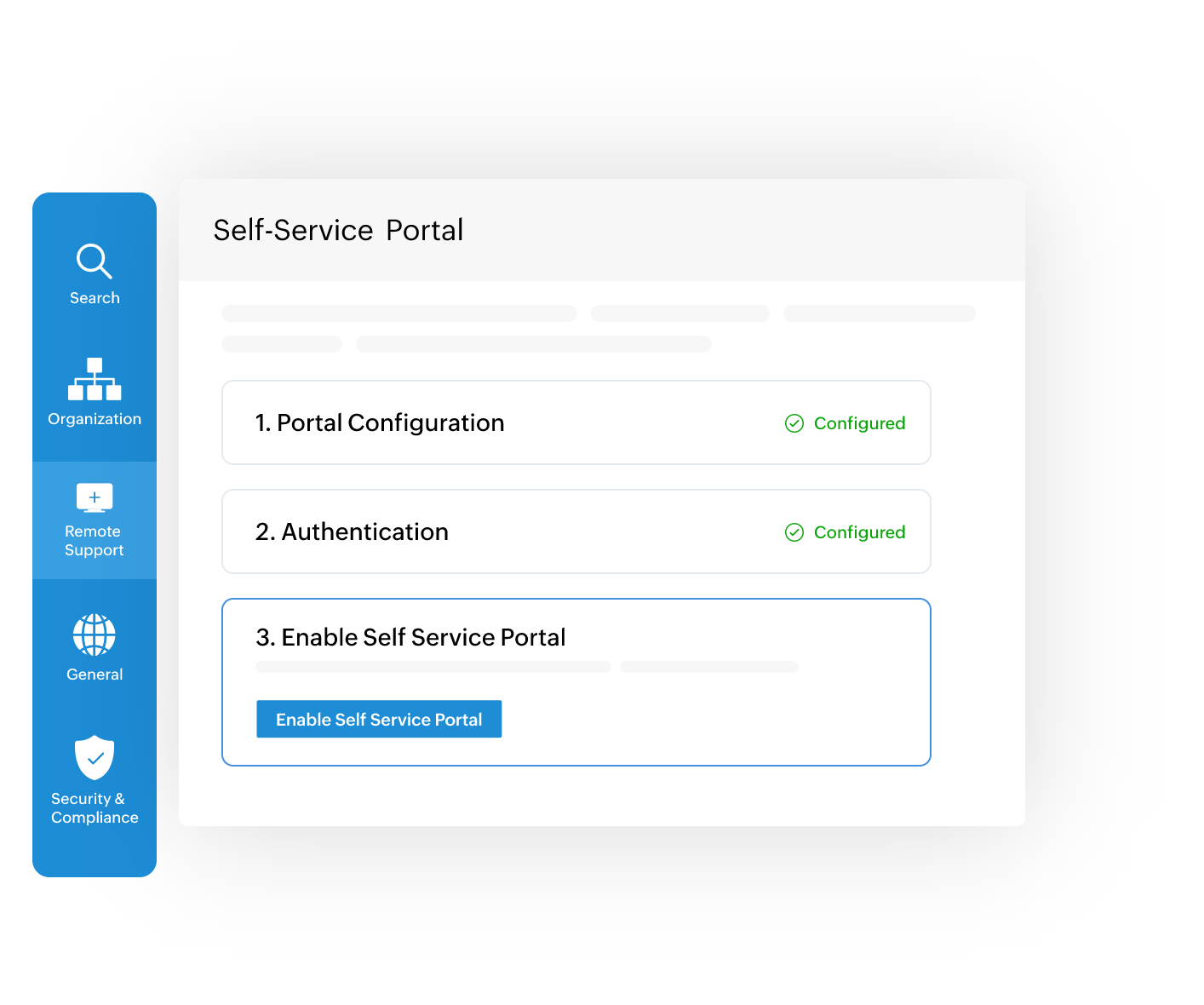 Why should your organization use the service queue?
The service queue increases the productivity of your entire organization by reducing the waiting time for a customer to connect with a technician for a remote support session.
Your technicians can provide quick attention to customers' issues, resulting in an increased rate of troubleshooting.
Your customers experience seamless, instant, and secure remote support, which makes them feel valued.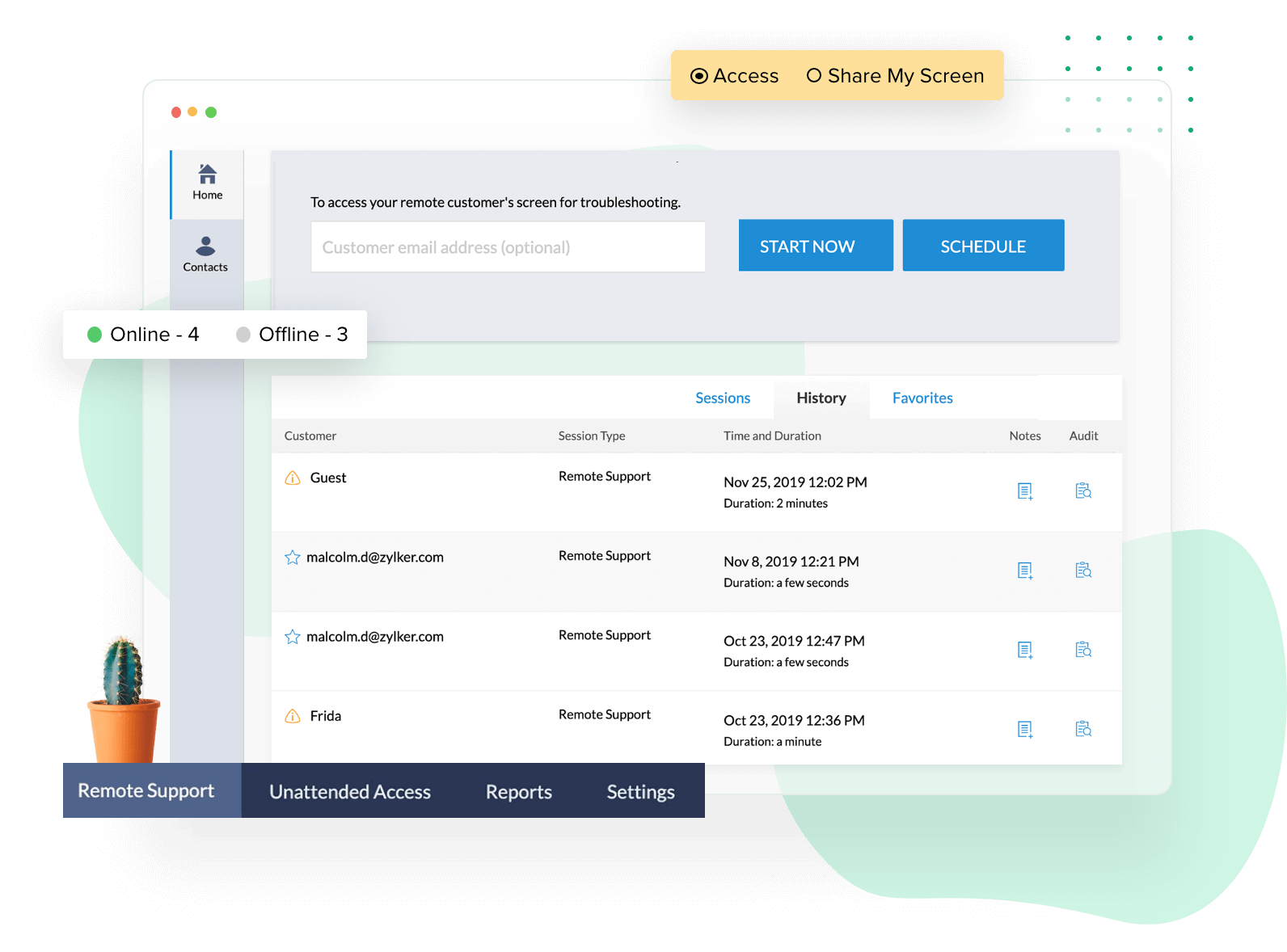 Get your hands on Service Queue and more with your 15-day free trial.
Try Zoho Assist