Pressed For Time? Schedule Your Meetings.
Schedule online meetings at a mutually convenient time with your customer, ensuring that there is no confusion or hold-up. Set up reminders to notify both the presenter and the participant at the right moment.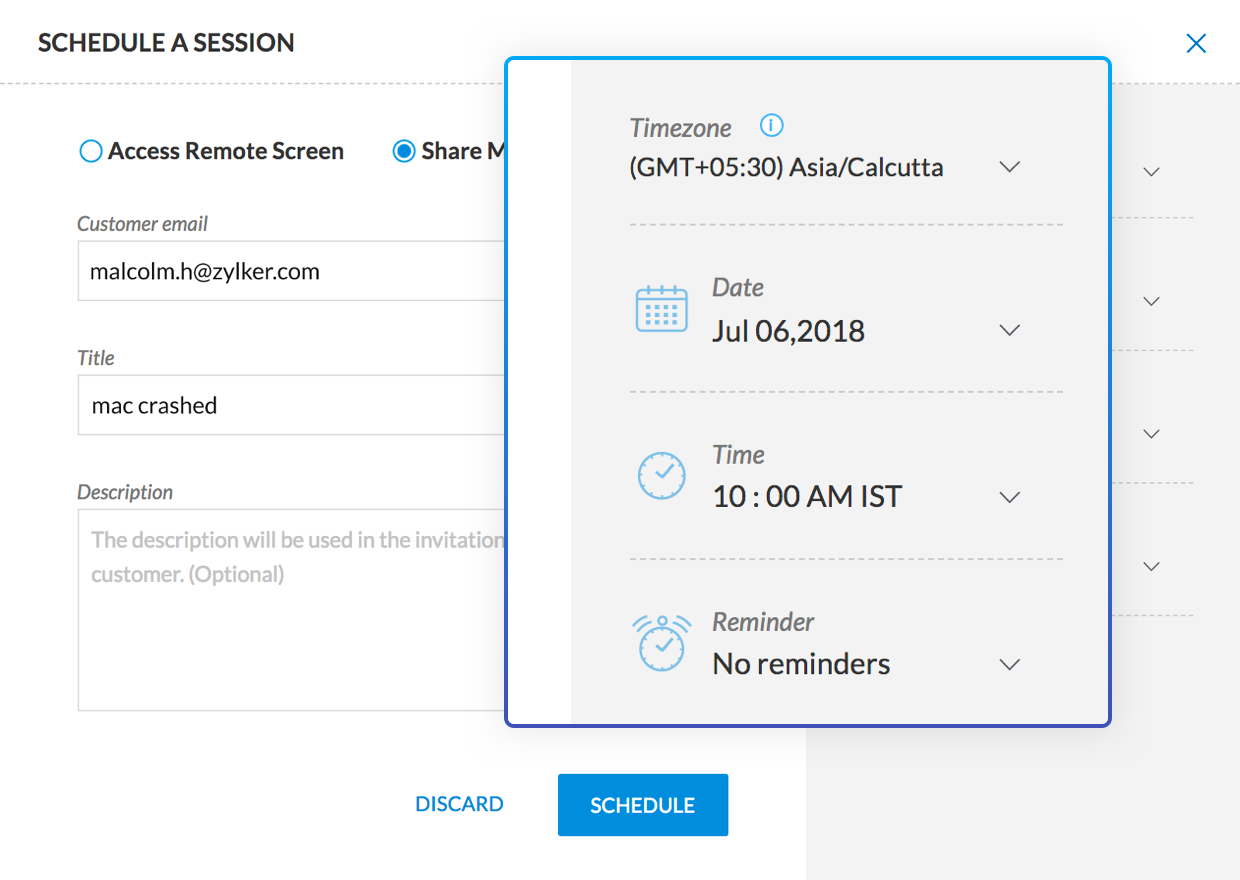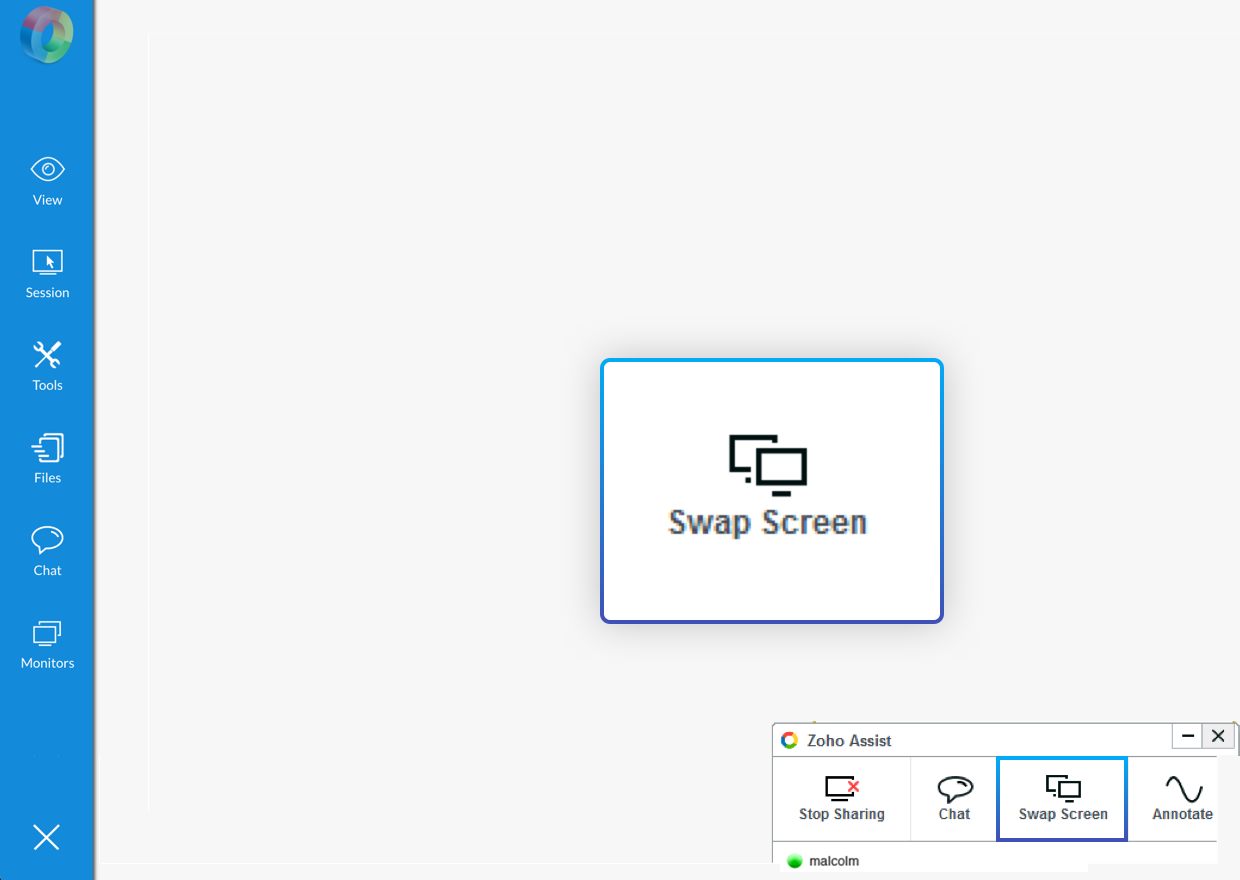 Change Presenter.
With Swap Screen you can reverse the shared screen during a live session. Swap Screen allows you to hand over the presenter's role to your participant.
Screen Annotation. Virtual Whiteboard.
Want to make illustrations on the shared screen? Guide your participant by using Annotate to mark and highlight on the remote screen during a screen sharing session.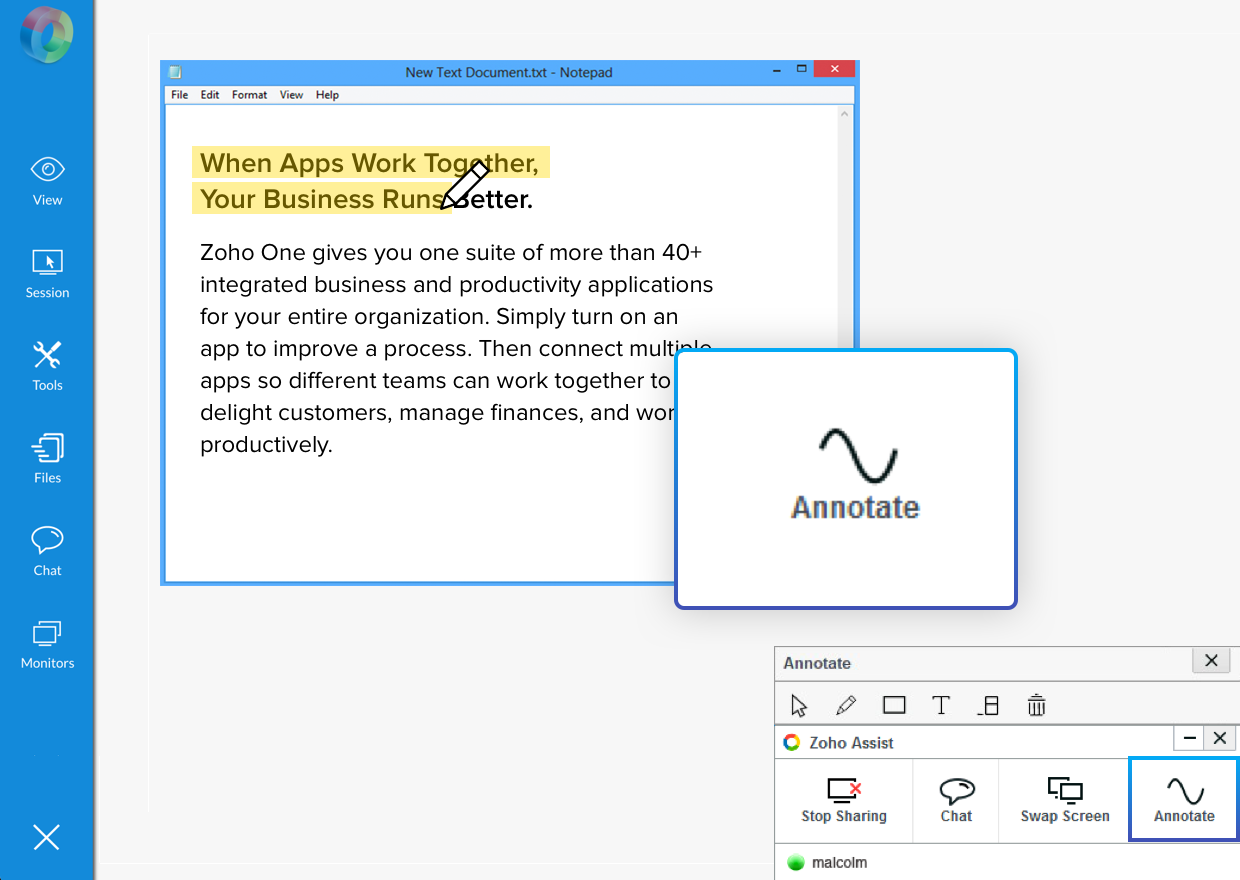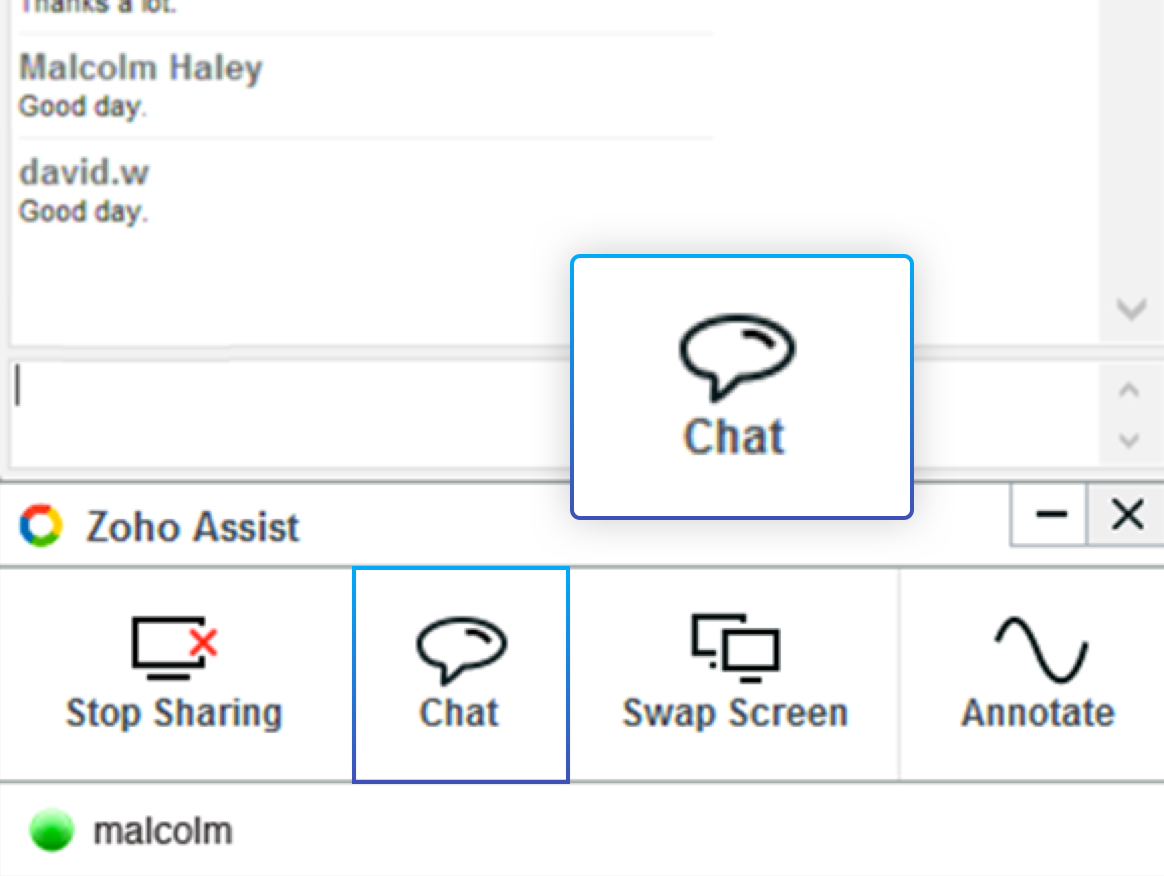 Instant Chat. Stay Connected.
Communicate with your participant throughout the meeting through the built-in chat window. No need to resort to external messaging services.
Effortless Two-Way File Transfer.
Transfer files securely from your computer to your participant's computer or vice versa. File Transfer provides you a hassle-free way to send or receive critical files during presentations or online meetings.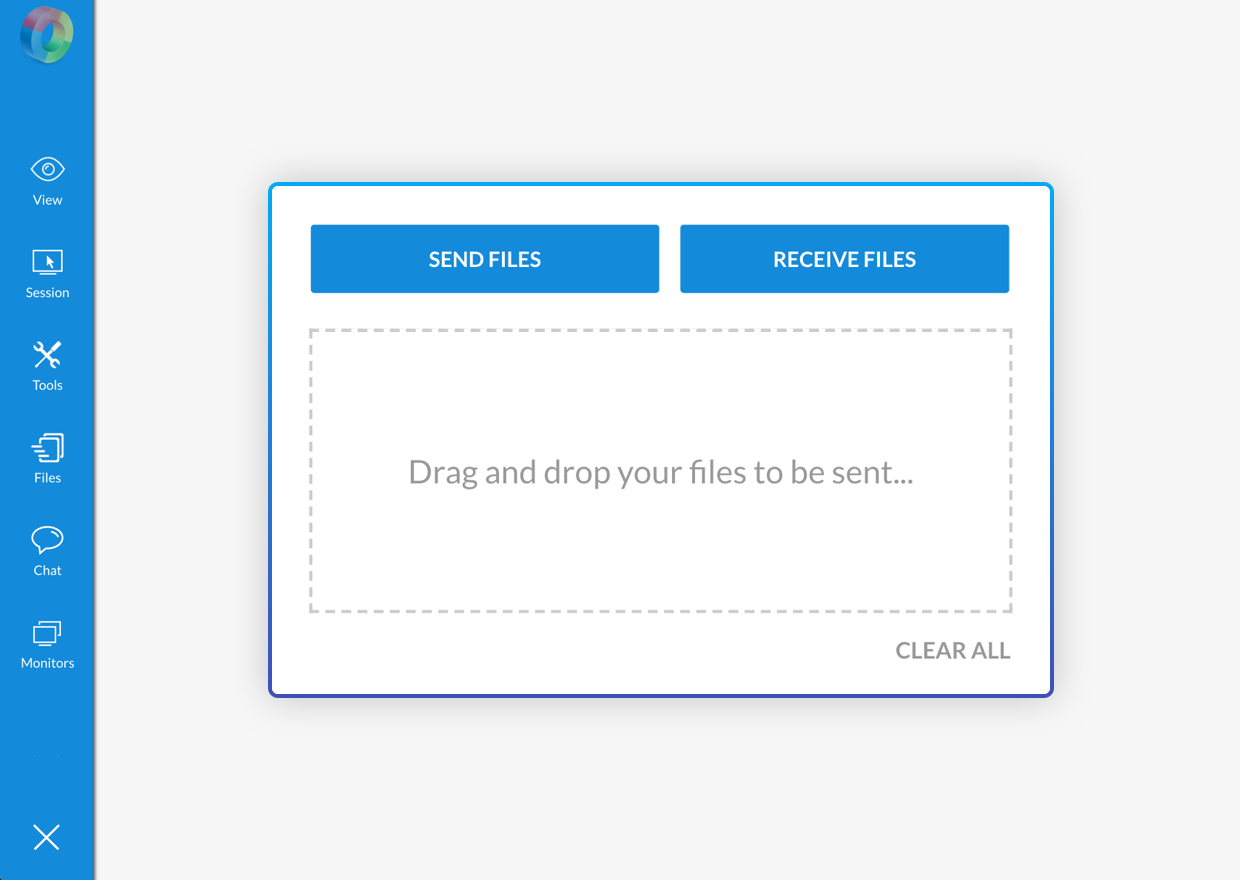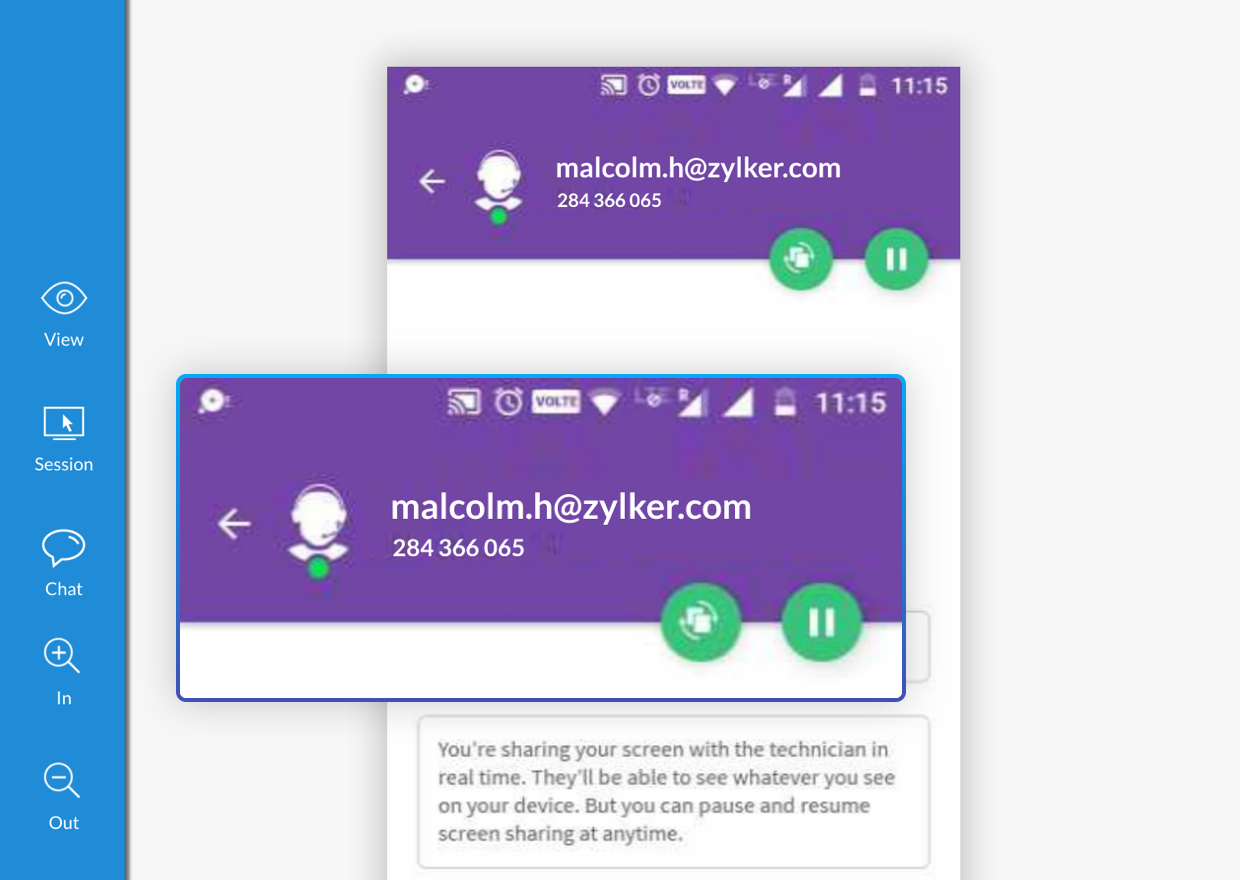 Taking your meetings with you.
Host online meetings or even deliver live demos all from the palm of your hand. Also, let your participants join the meeting from their iOS or Android devices.
Keep Track Of Your Meetings.
Use Reports to maintain comprehensive statistical data of past sessions. Thus providing an overall picture to help you zero in on aspects that need improvement, like proper scheduling and optimal meeting time.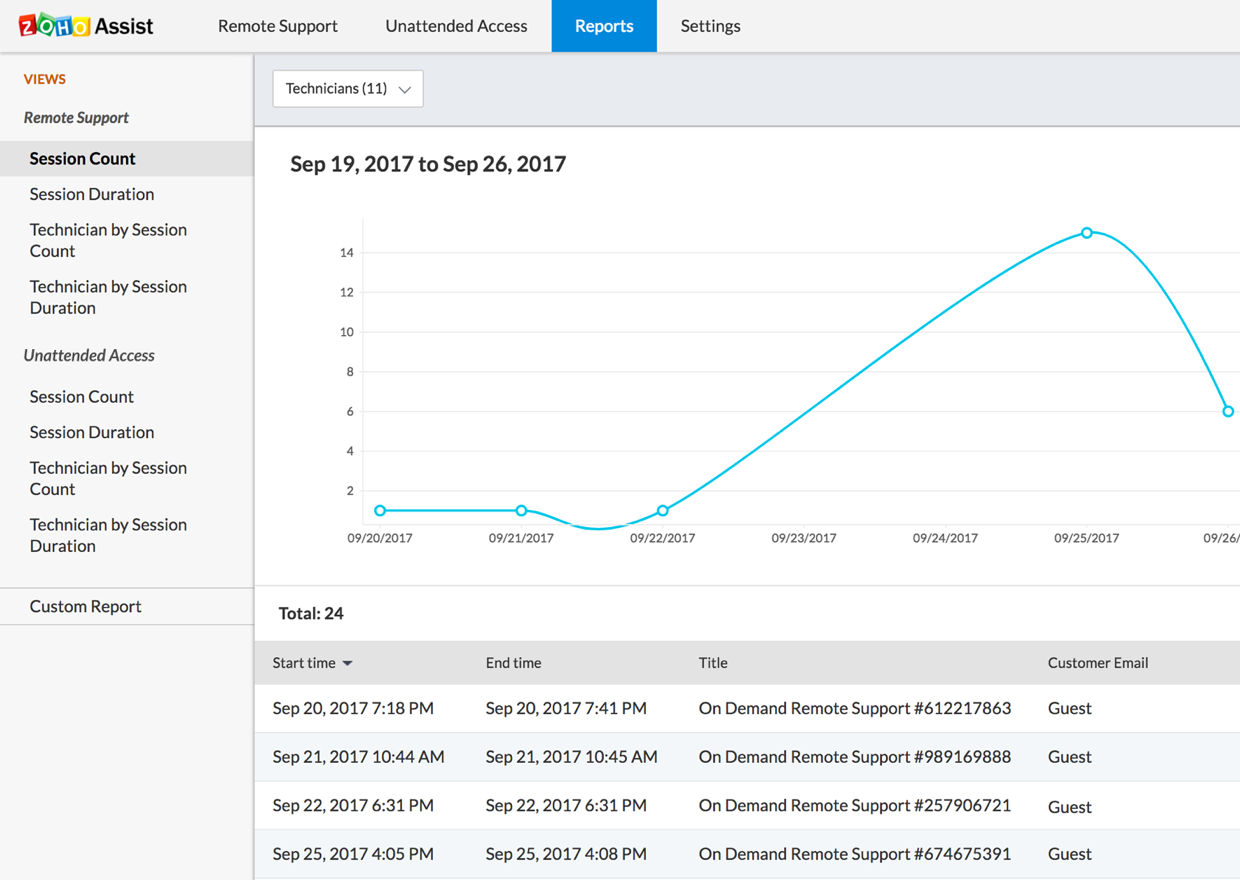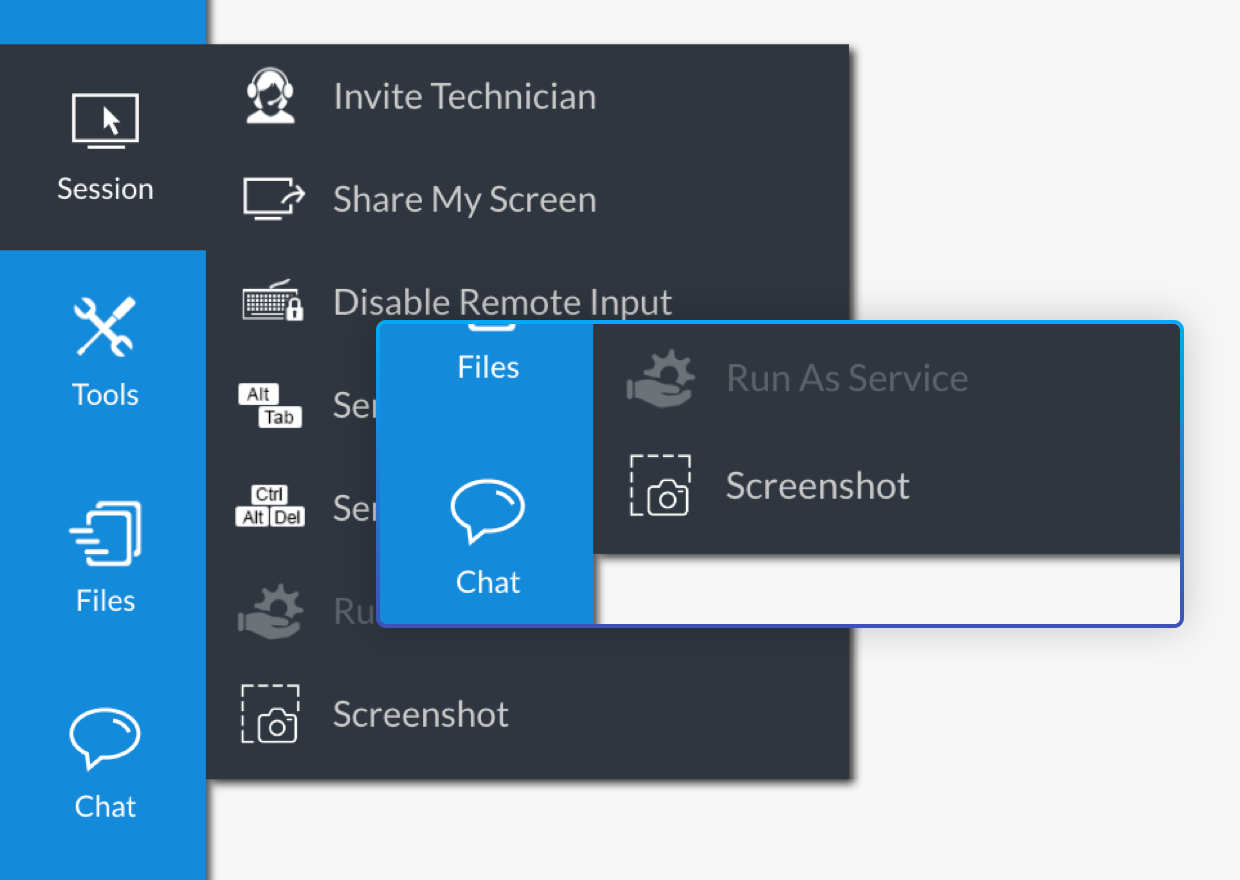 Capture Screenshots.
We know that a picture is worth a thousand words. Take screenshots of the shared screen during a live remote desktop sharing session with the click of a button. This provides you an effective and uncomplicated way to document information during meetings and training sessions.