Take control of your customer's remote computer

Tap the remote control option to take advantage of full screen sharing, control your customer's computer right from your iPad. This gives you the freedom to access and control the remote computer on the go, as if it were right in front of you.

Instantly capture important highlights of a remote session

Want to capture highlights of a remote session? Simply tap the camera icon from the toolbar to instantly capture important highlights in the remote session as images. You can store and share these images later to troubleshoot and resolve issues faster for your customers.

Invite another technician? You hold the key

Wish to invite more participants during an ongoing meeting? Just tap the remote option and this loads the entire details like key, duration along with an option to invite more participants for a remote session.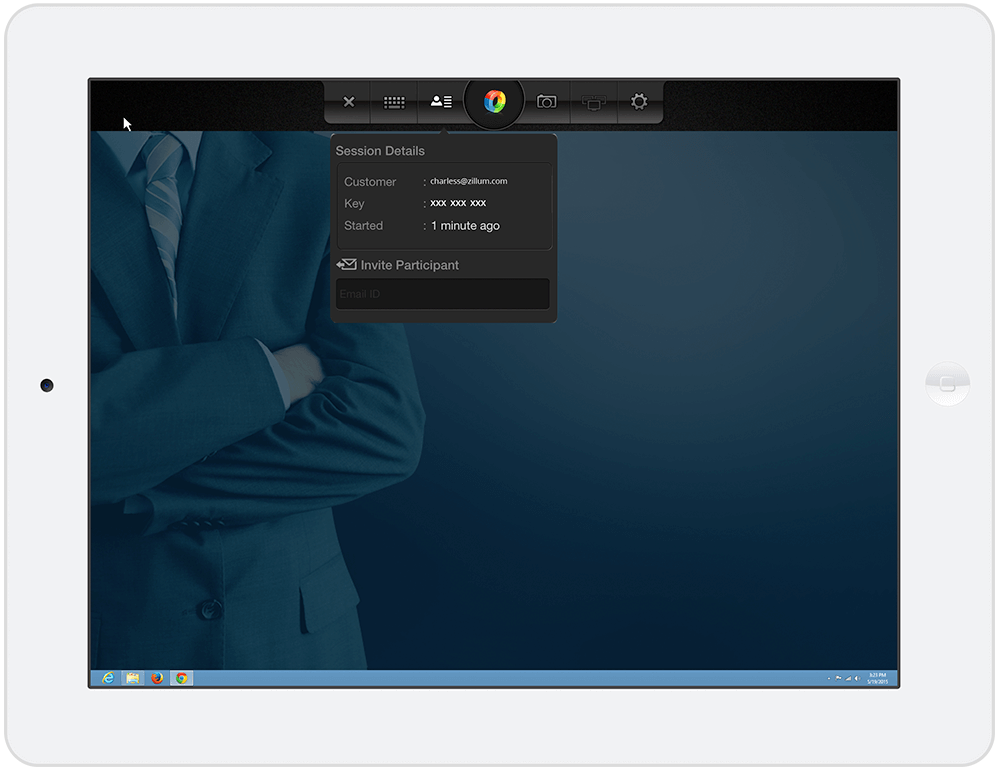 Many ways to invite customer with a single tap
Zoho Assist provides two simple options to send an invite for a remote sesion via an email or you can simply send a url with just a couple of taps.