WAKE ON LAN
You can easily boot up or turn on a remote computer from a completely shutdown state by using Wake on LAN. If you want a system to be turned on when your customer isn't sitting in front of it, then Wake-On-LAN will be handy. It is easy to setup as you can enable wake on LAN on your remote computer right from our website. You can even wake up computers that aren't a part of your network using this feature.
Steps
Once you log in to your account, go to Settings.
Choose Wake on LAN under Unattended Access.
Check Enable Wake on LAN to enable the power management settings on remote computers.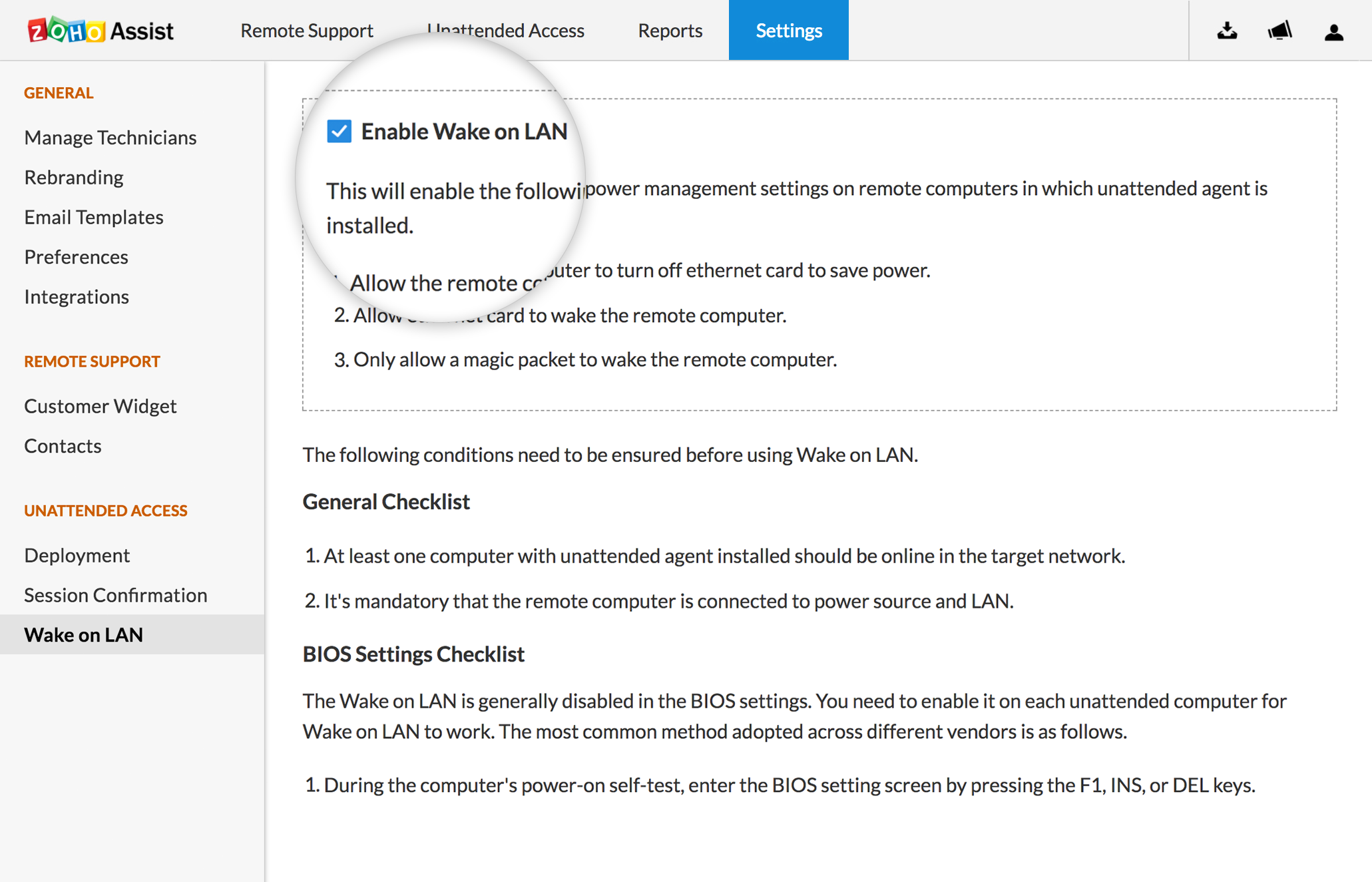 Once it has been enabled, go to Unattended Access.
Now you can wake up the remote computer by clicking on the power icon given beside the computer you want to wake up.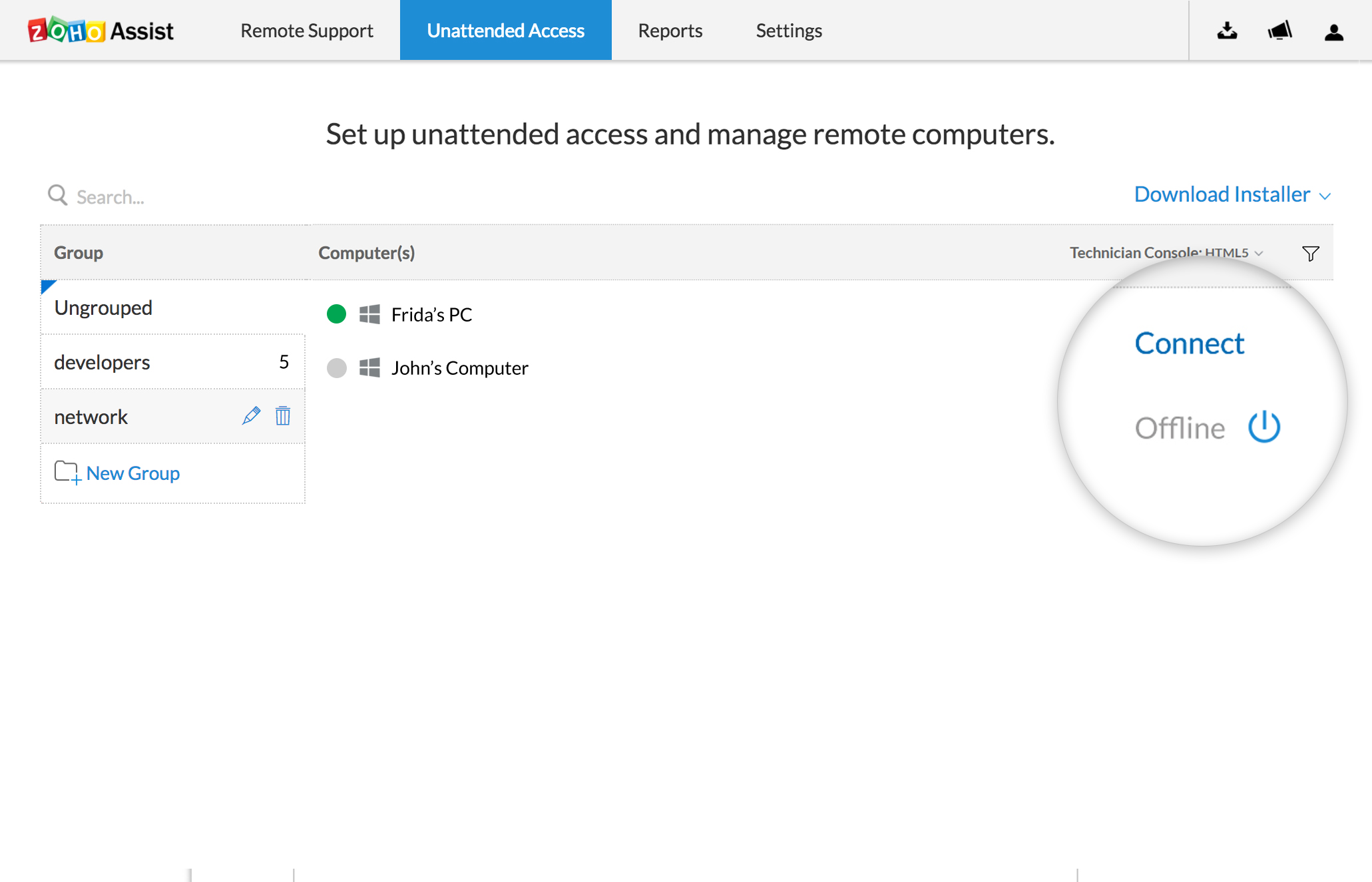 Note:
The following conditions need to be ensured before using Wake on LAN.
The computer should be connected to a power source.
The computer must be connected to the internet via a network cable ( Ethernet ).
At least one computer with unattended agent installed should be online in the target network.
The necessary conditions before enabling wake on LAN are available at the settings page itself.