INSTALLER LINK
Just copy the installer link right from our website or send the link through email to your customers. No longer do you need to download the unattended access installer and send it to your customers every time to add a computer to your unattended access list. Your customers just have to execute the downloaded file to complete the unattended access configuration.
Steps
Go to Settings and choose Deployment under Unattended Access.
Choose Deployment link.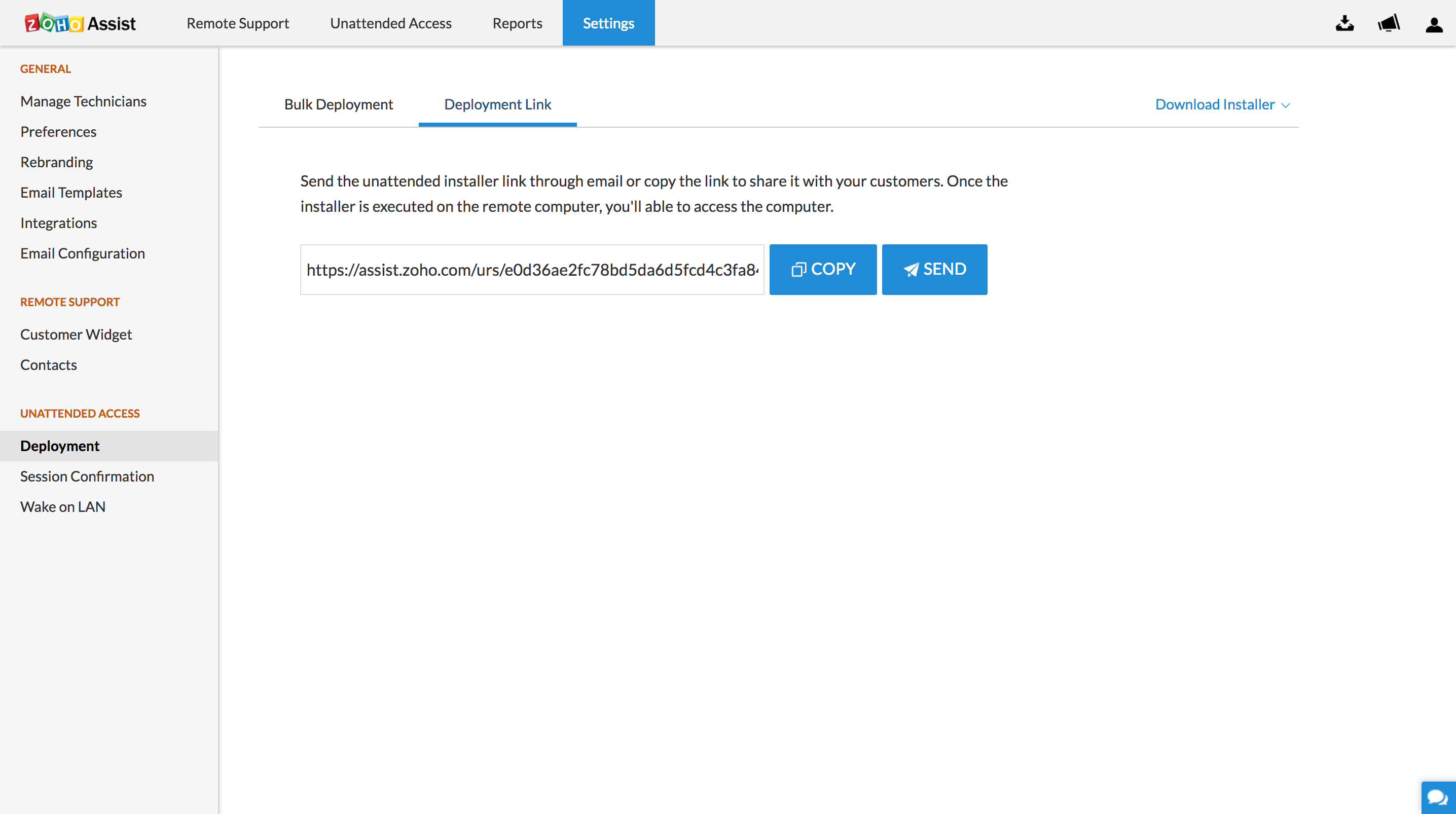 Click COPY to copy the link to the clipboard. You can send the copied link through Chat/IM or Email.(OR)
Click SEND to send the installer link through email. You can customize the email if needed.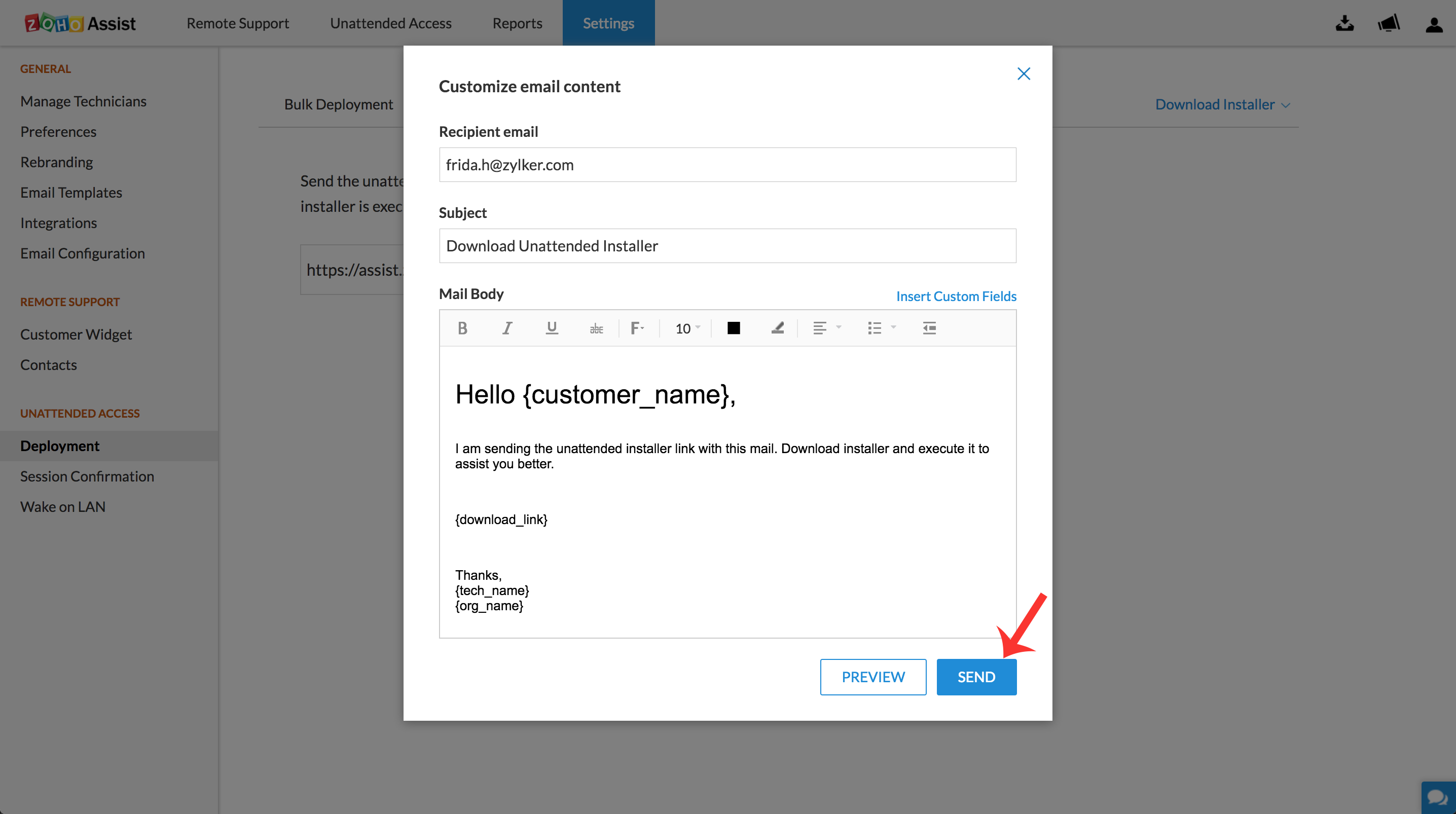 Ask your customer to click on the shared link. 
Once the page opens up, ask him/her to click on Download.
Double click on the downloaded file and run the application.
Once executed the configured computer will be added to your unattended computers' list.
Preview the email created and click Save for future use of the customized email template.
Go to Unattended Access and click on CONNECT given beside the newly added computer to start a remote access session.