POWER OPTIONS
With unattended access agent installed, you can achieve a couple of power actions such as Shutdown, Restart, Log off, Lock, Hibernate and Standby without even having to start a remote access session. You can achieve these power options with any of the windows systems in your unattended access computer list as long as it is online. By this, you no longer have to start a remote session and search for the power options at the remote end to power off or to restart the system.
Key benefits
Apply power off modes such as Shutdown, Log off, Hibernate and Sleep to remote computers.
Restart the remote computer before having to start a unattended access session.
Steps
Once you log in to your account, go to the tab Unattended Access.
Click on given besides the respective computer in the list.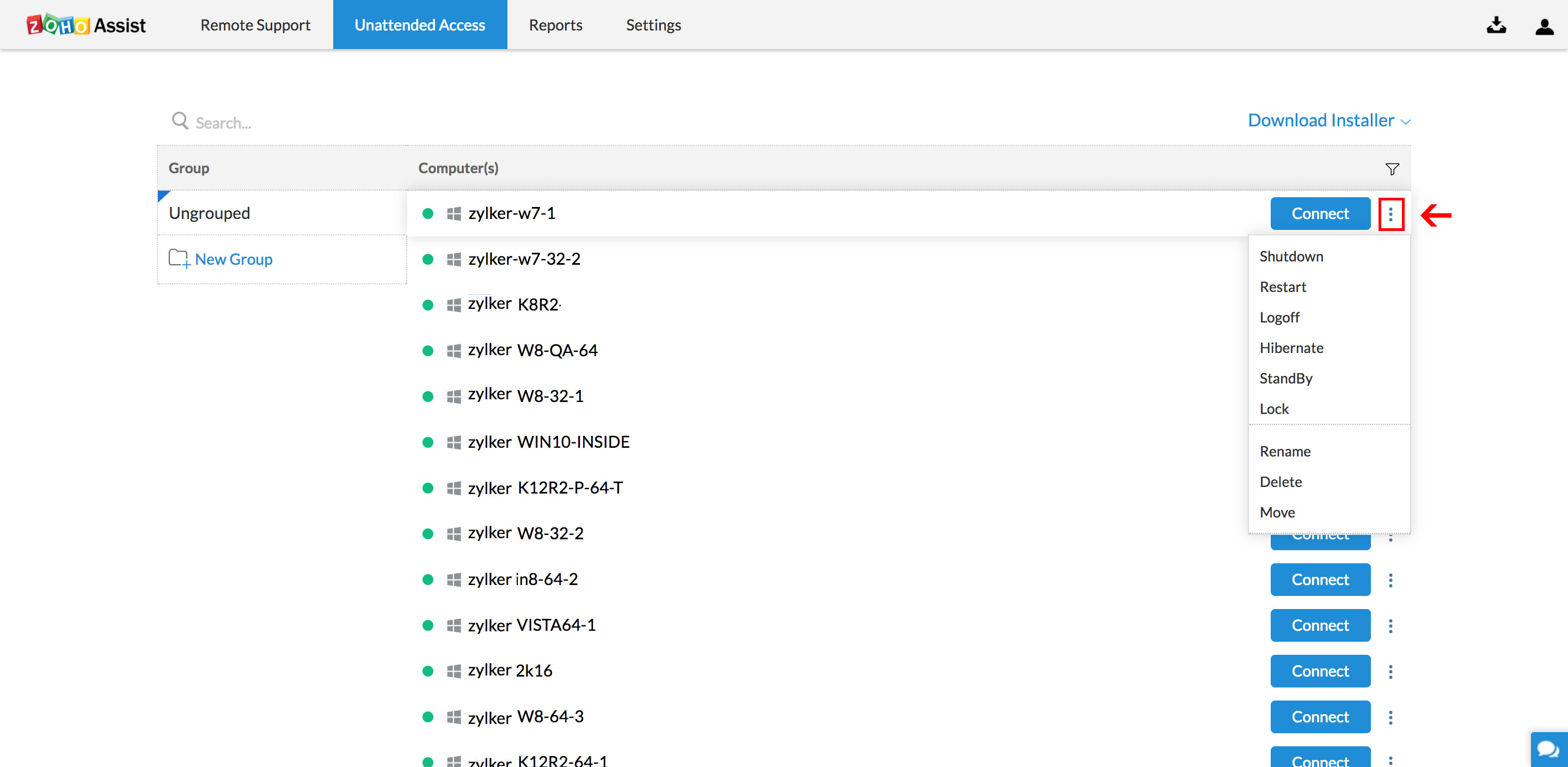 Choose the necessary power option in the drop down to initiate the required action.
Click Yes in the confirmation prompt for the required action to take place.
Note:
The power options currently work only for Windows OS.
The computer must be online while using the power options.