Rapid issue resolution
Reduce on-site visits by efficiently resolving technical issues with remote device access. This integration enables quick solutions, decreasing user downtime and supporting seamless operations.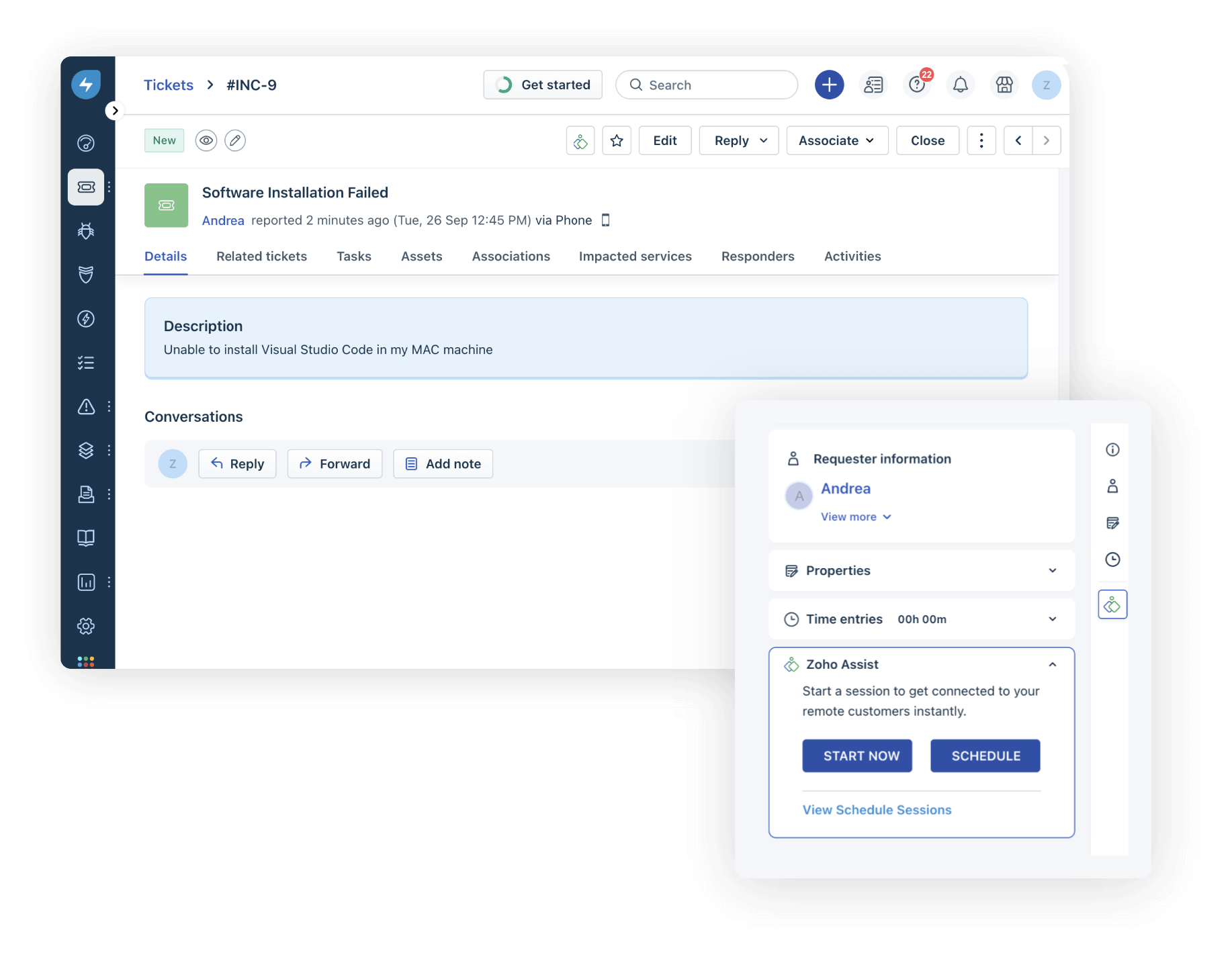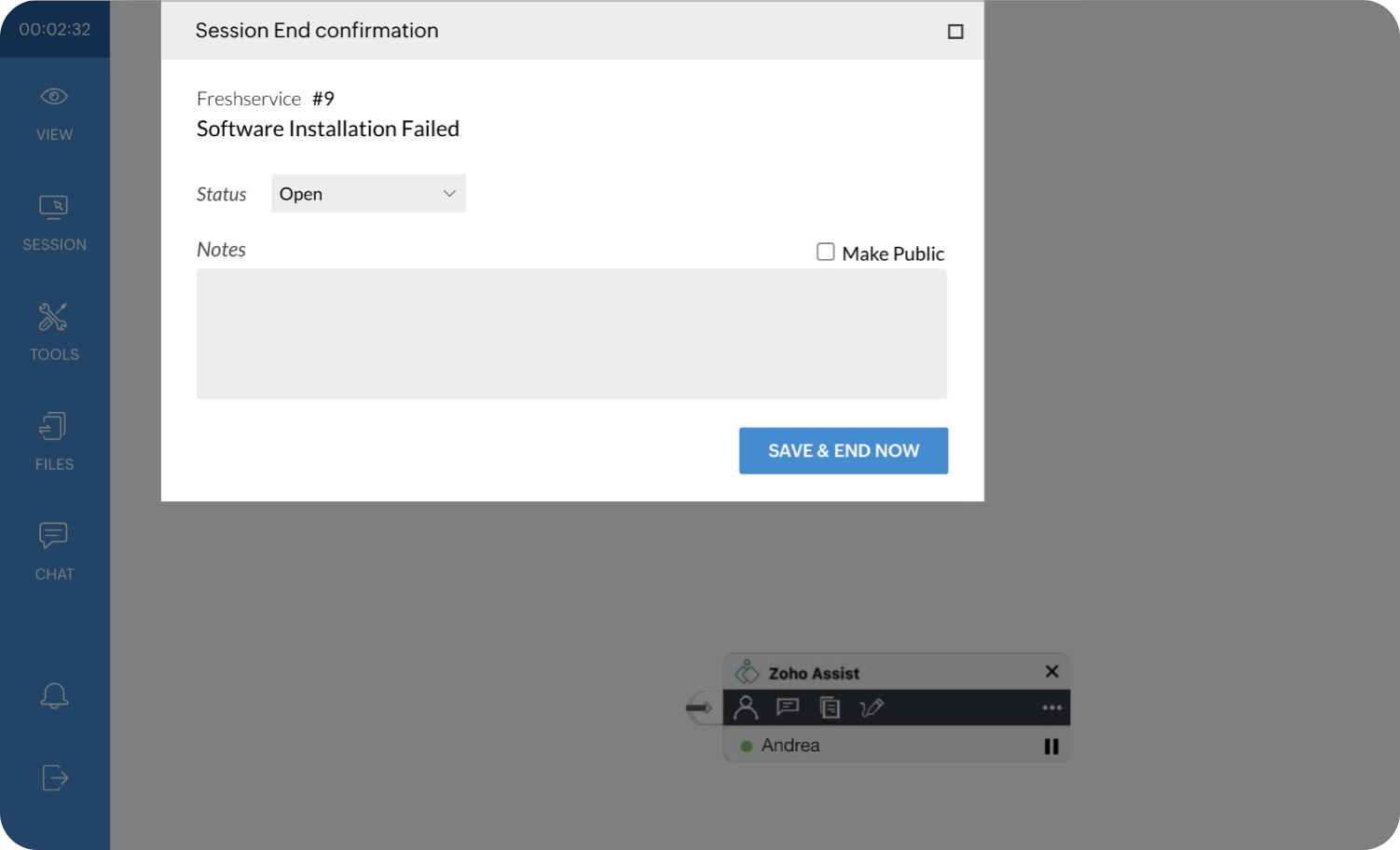 Enhanced user engagement
Provide real-time assistance and elevate customer satisfaction. Remote assistance expedites problem-solving, builds user confidence in your IT services, and promotes interactions that improve the user experience.
Streamlined support workflows
Execute remote tasks seamlessly within Freshservice without needing to switch between tools. This centralized platform optimizes support workflows, simplifying the management and resolution of support tasks. Automatic ticket logging ensures thorough documentation for future reference and continuous improvement.
Why choose Zoho Assist integration in Freshservice?
icons
Versatile Platform Support
Zoho Assist excels in supporting multiple platforms, seamlessly working across diverse operating systems and devices, providing flexible remote support capabilities.
icons
Installation-Free Convenience
Zoho Assist, a web-based remote support tool, operates without the need for installations. It's accessible from any internet-connected device, streamlining support processes for added convenience.
icons
Strong Security Features
Zoho Assist incorporates robust security measures, including 256-bit AES and SSL encryption, firewall compatibility, and access controls. This ensures secure and compliant remote support, safeguarding sensitive data.